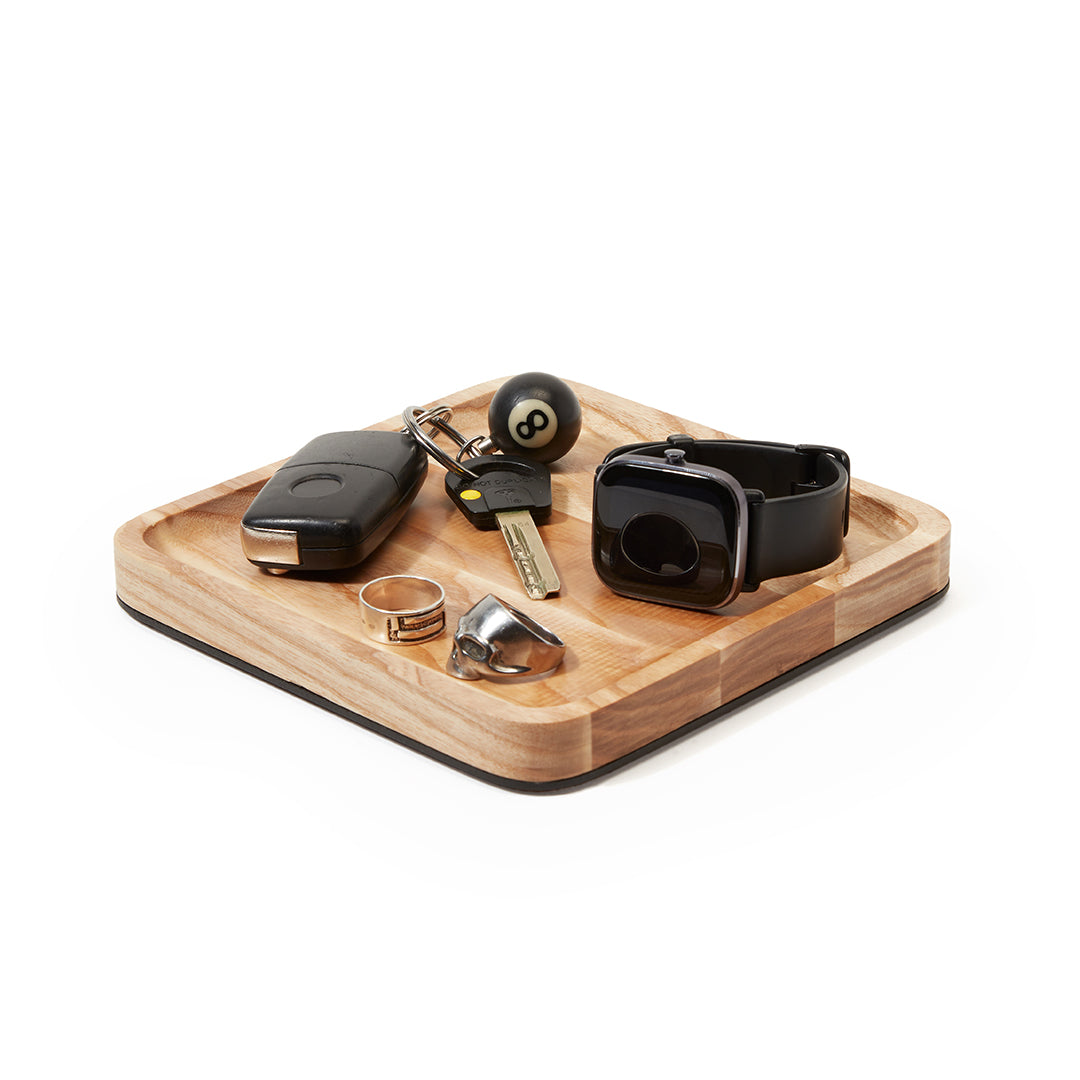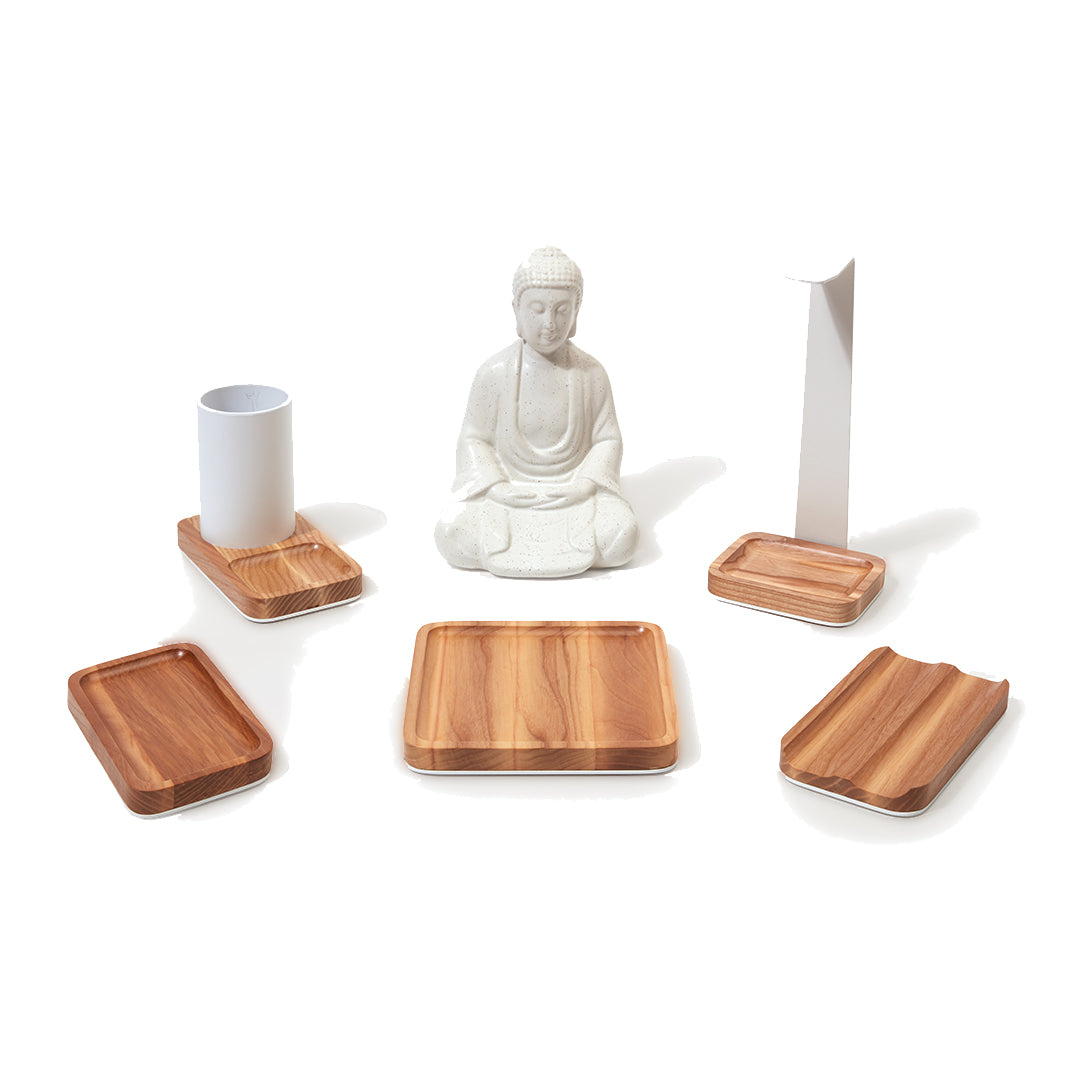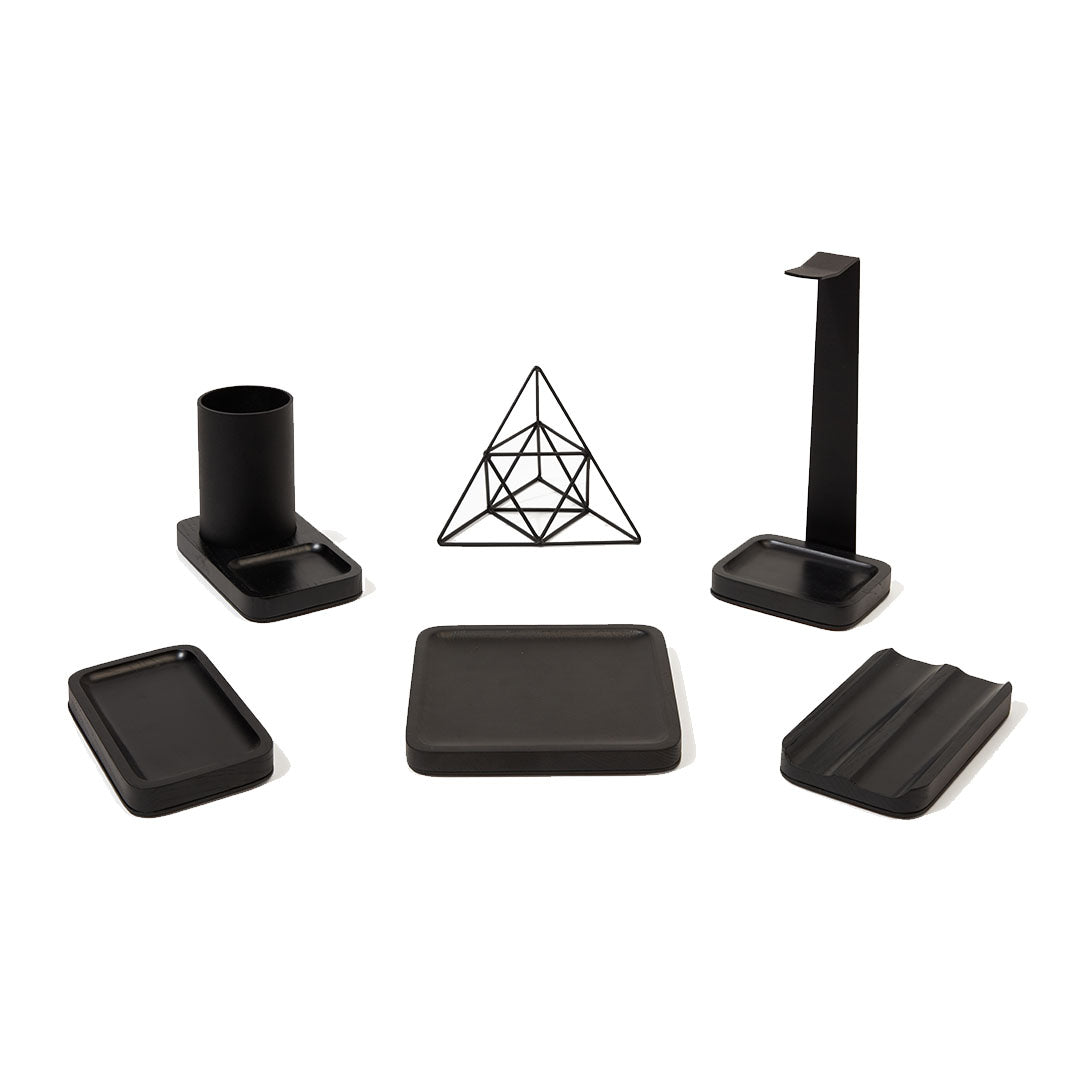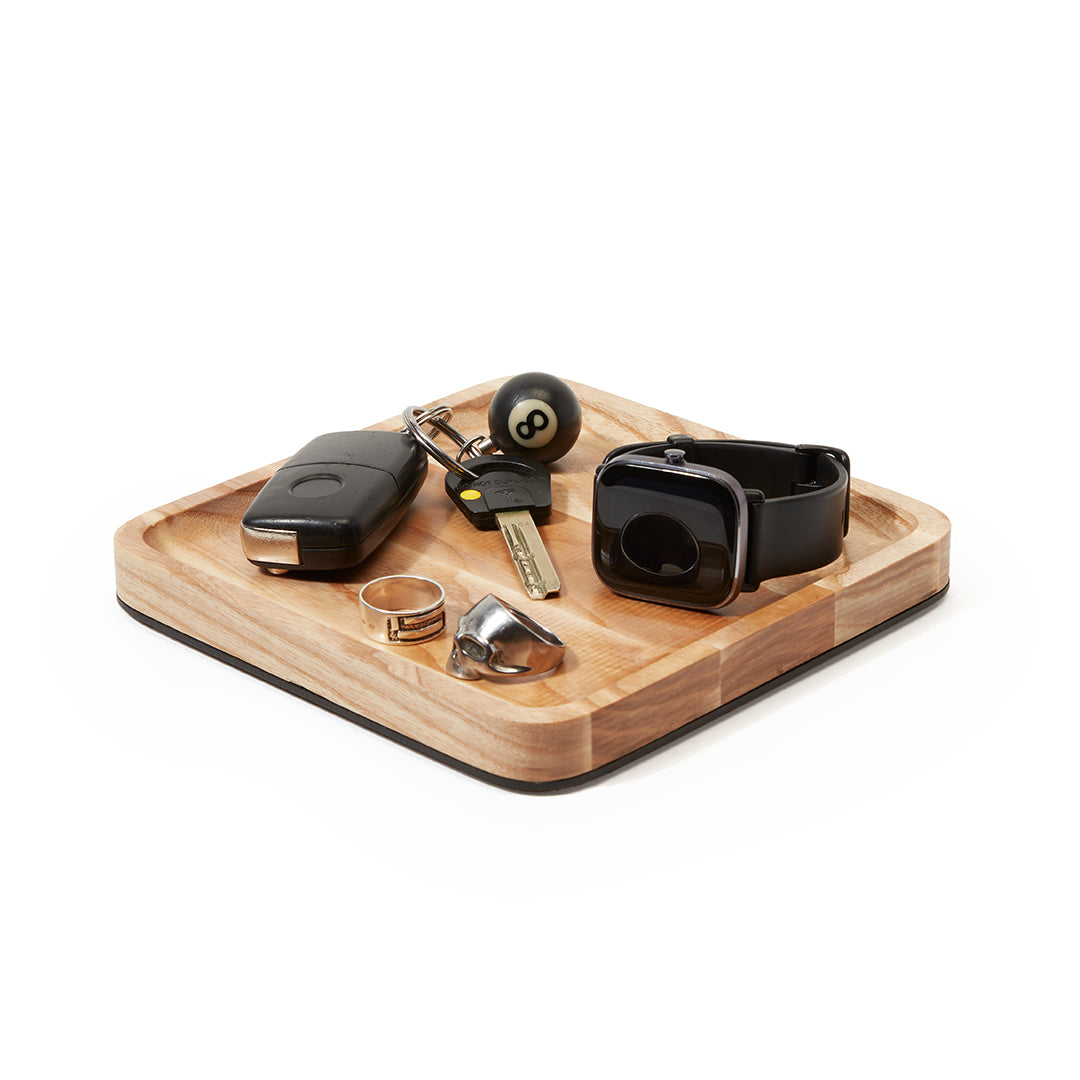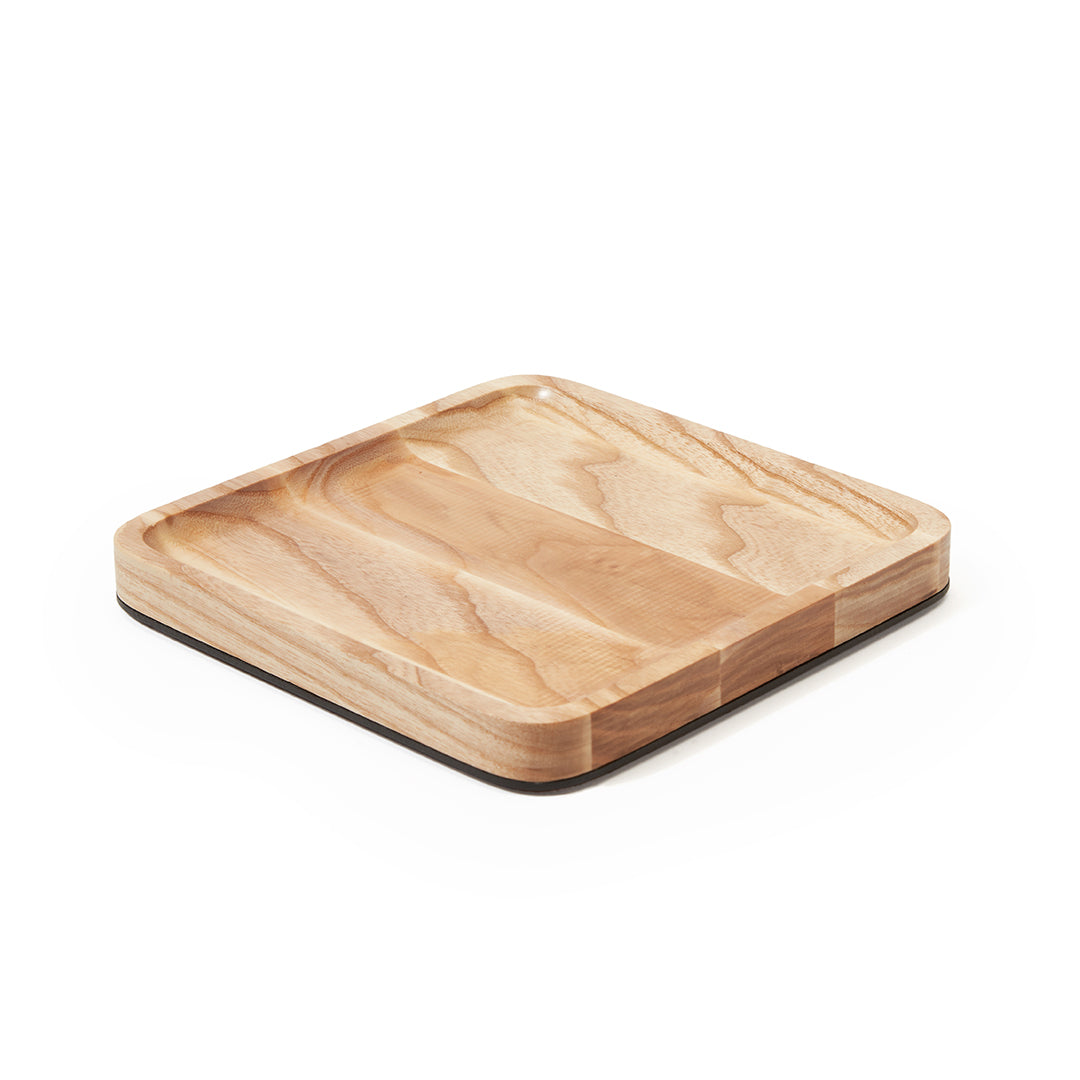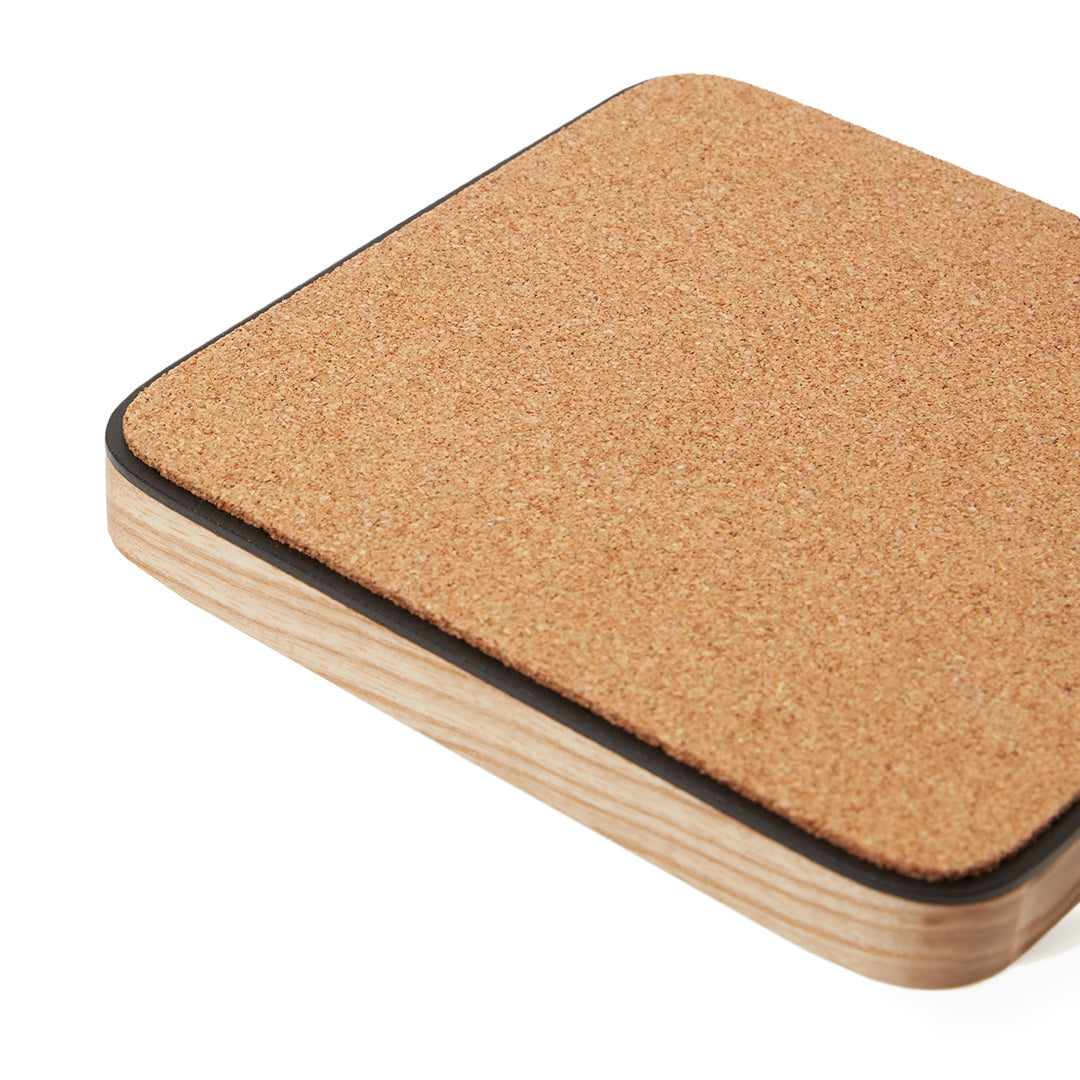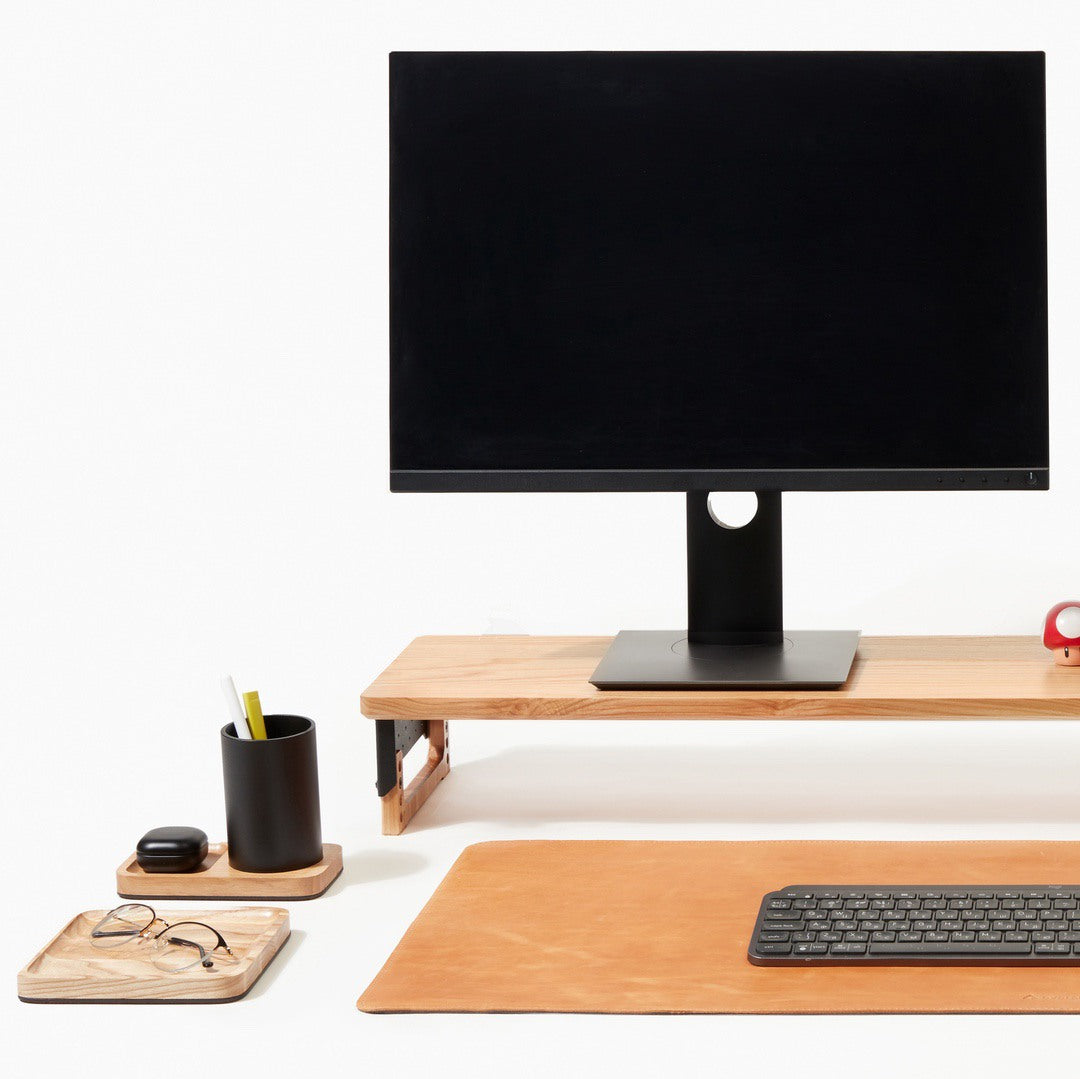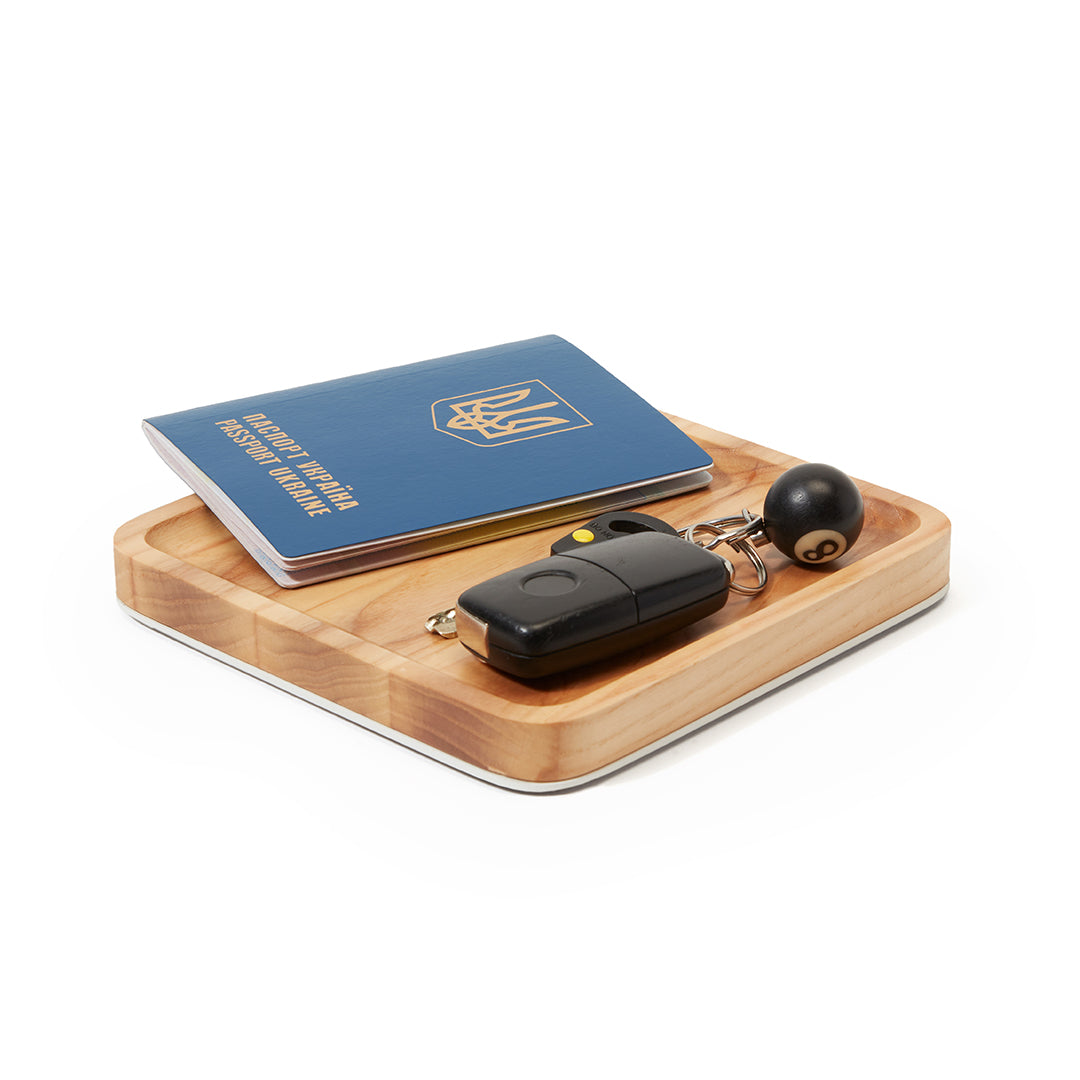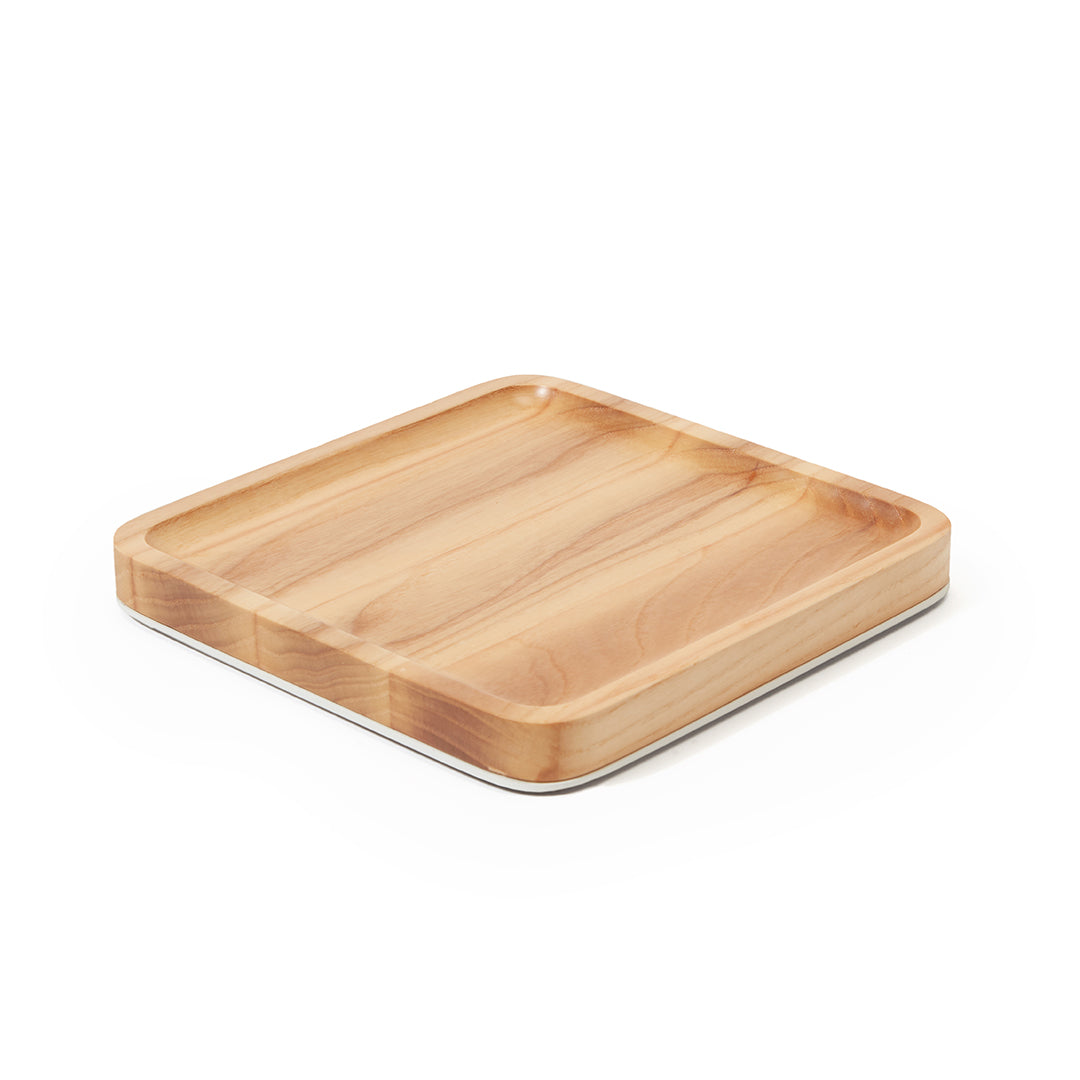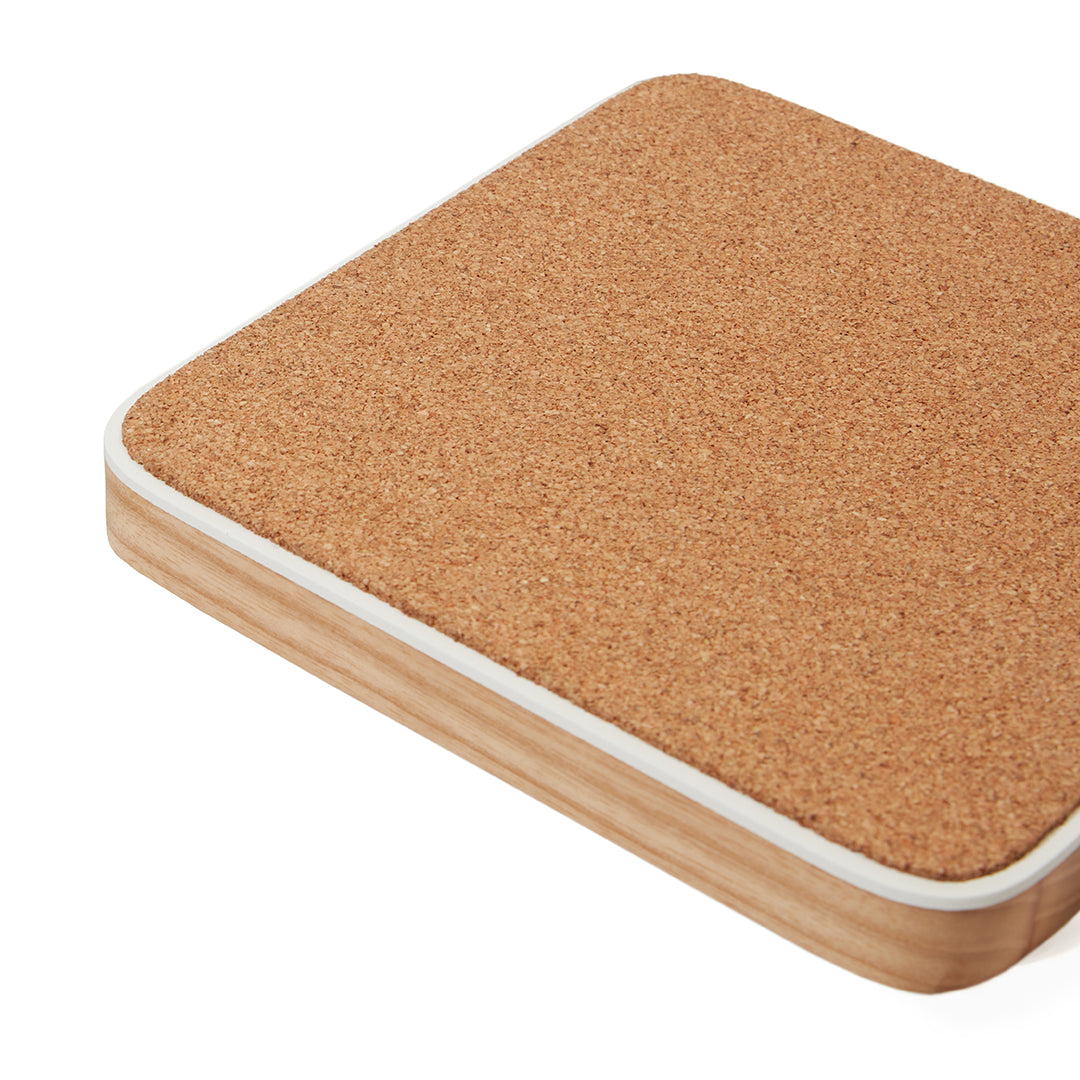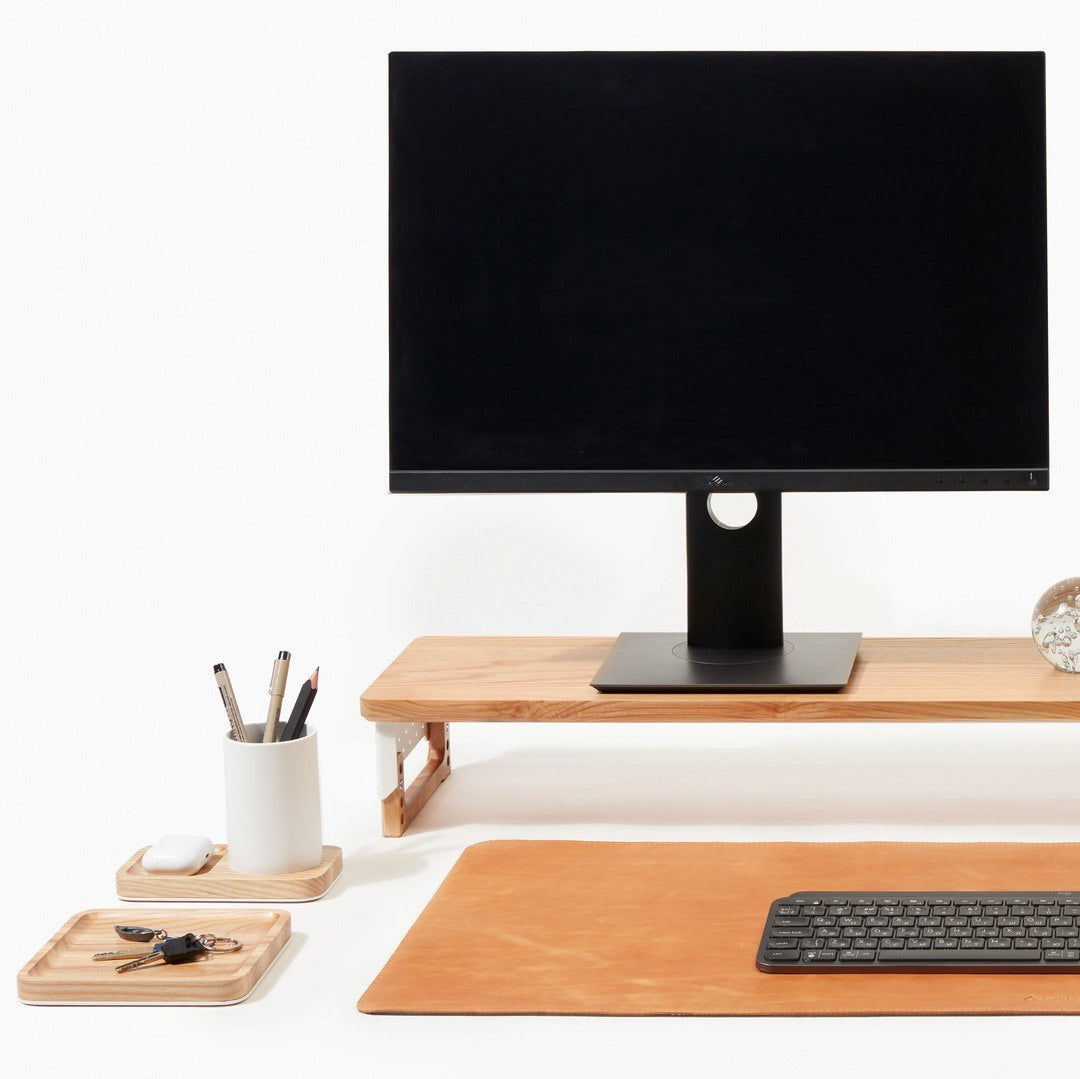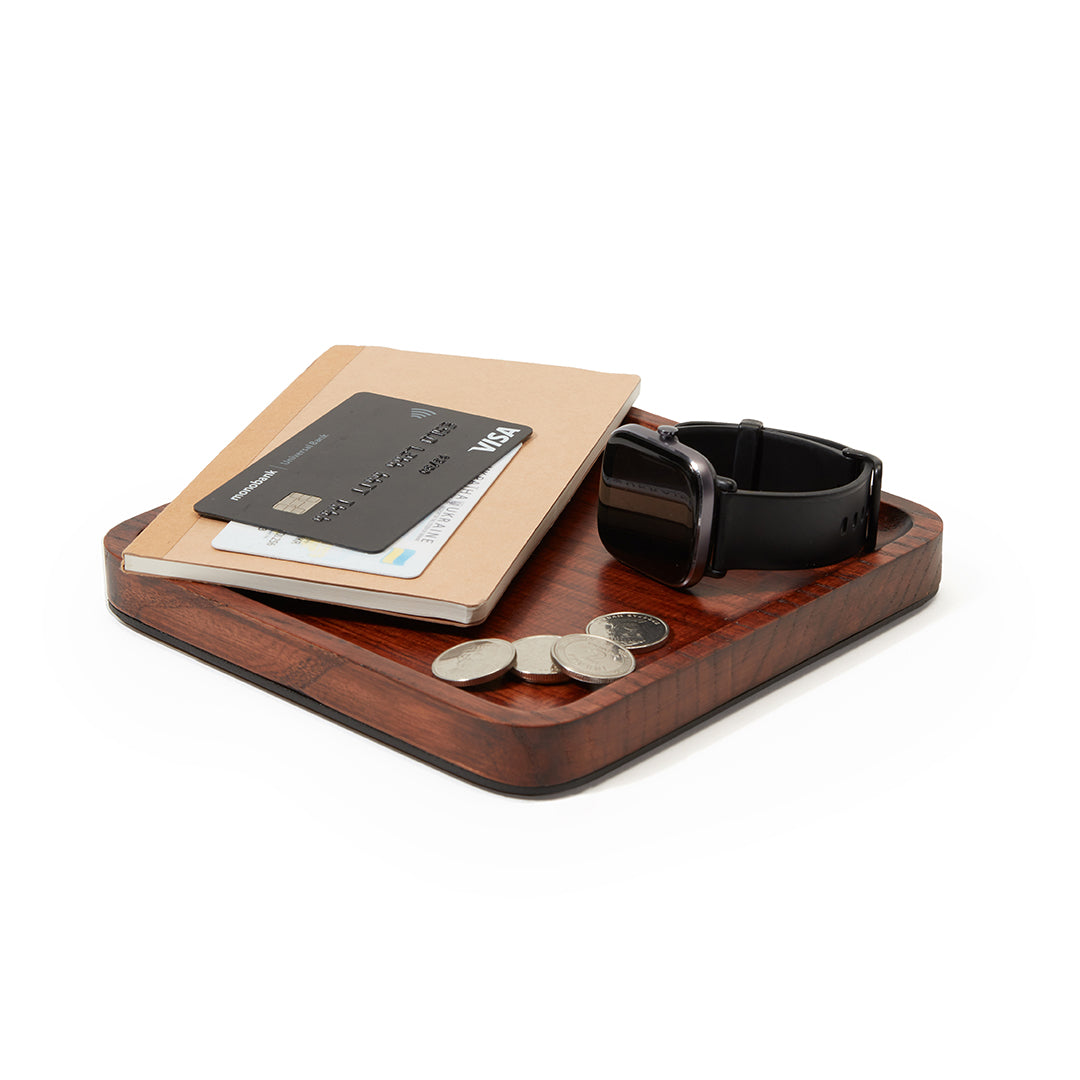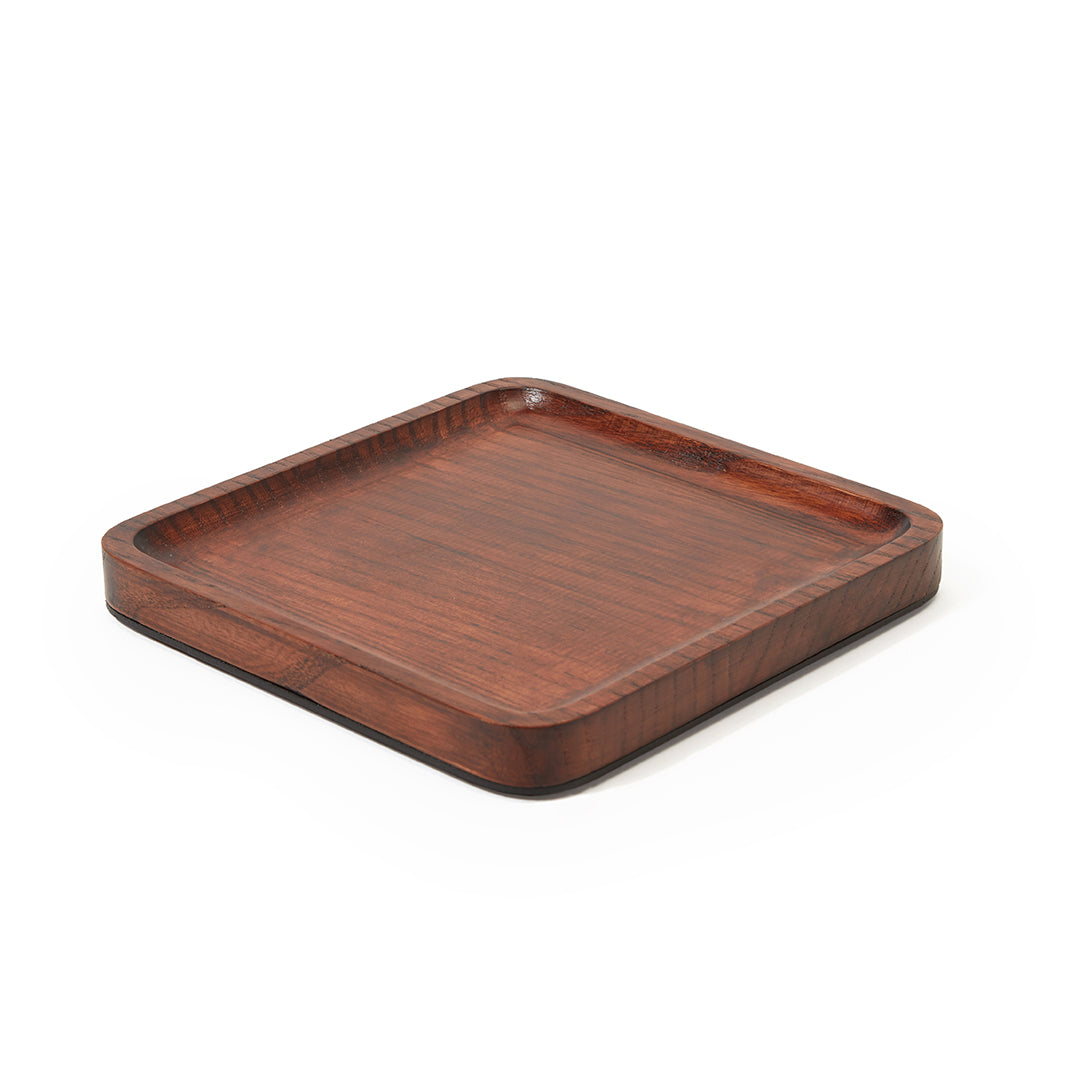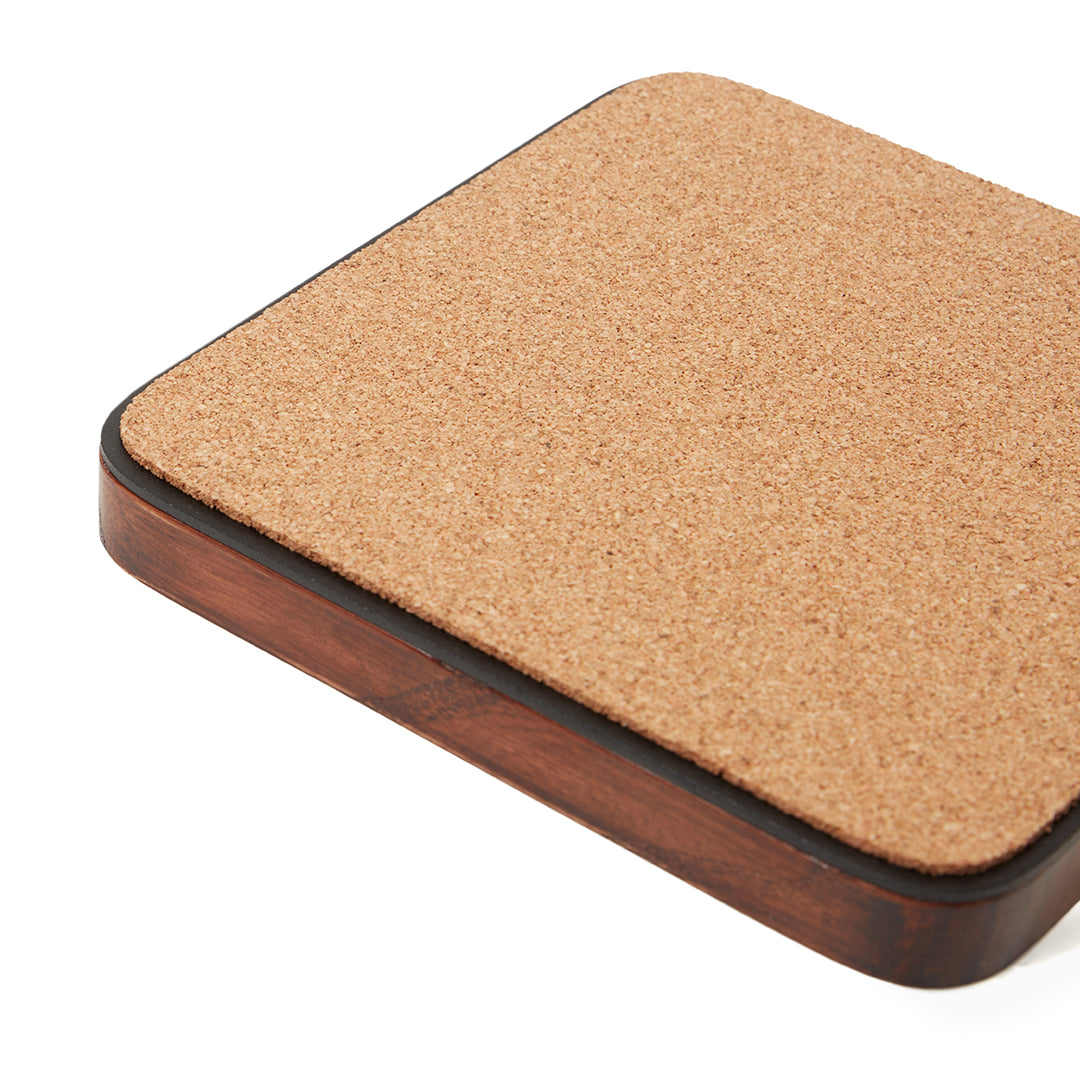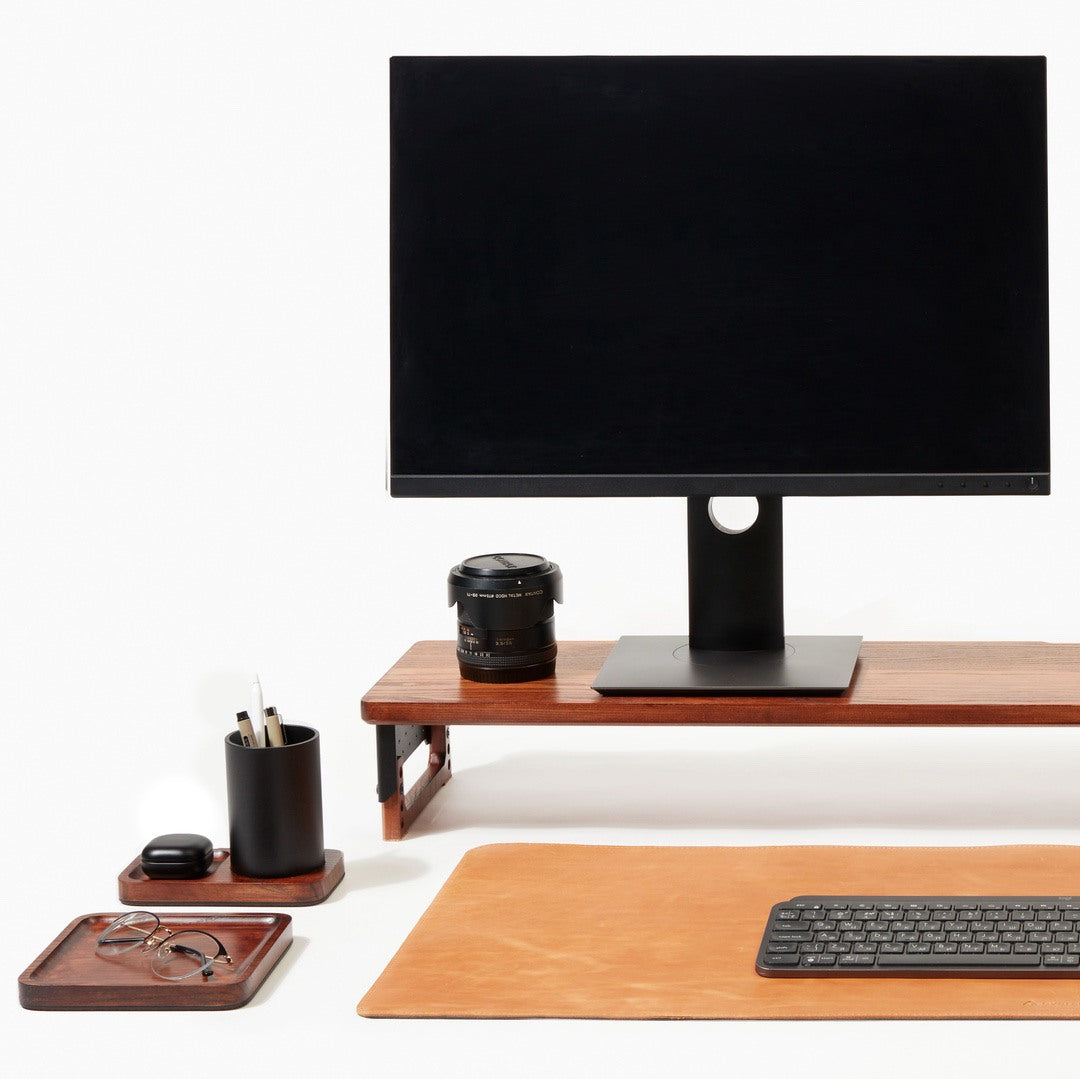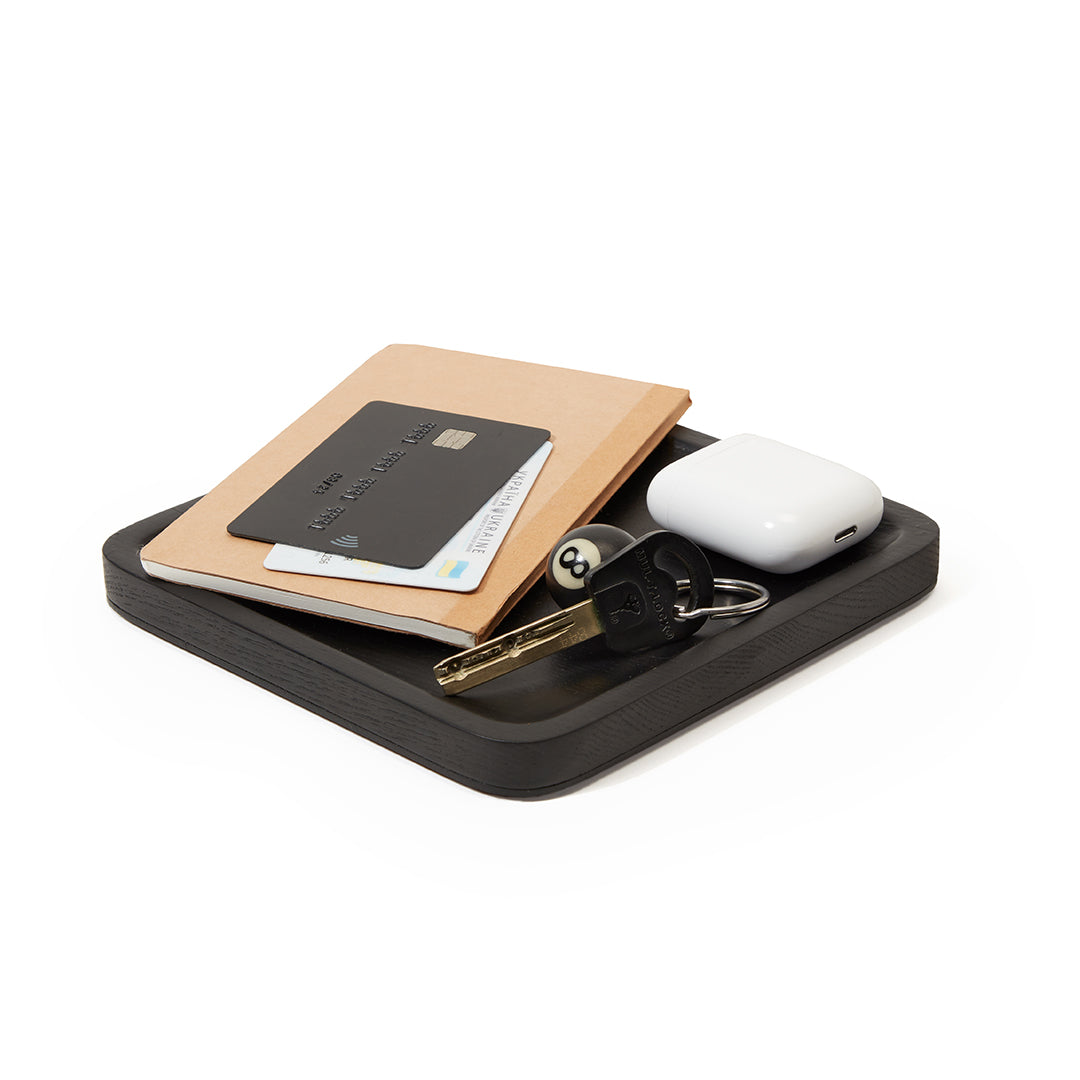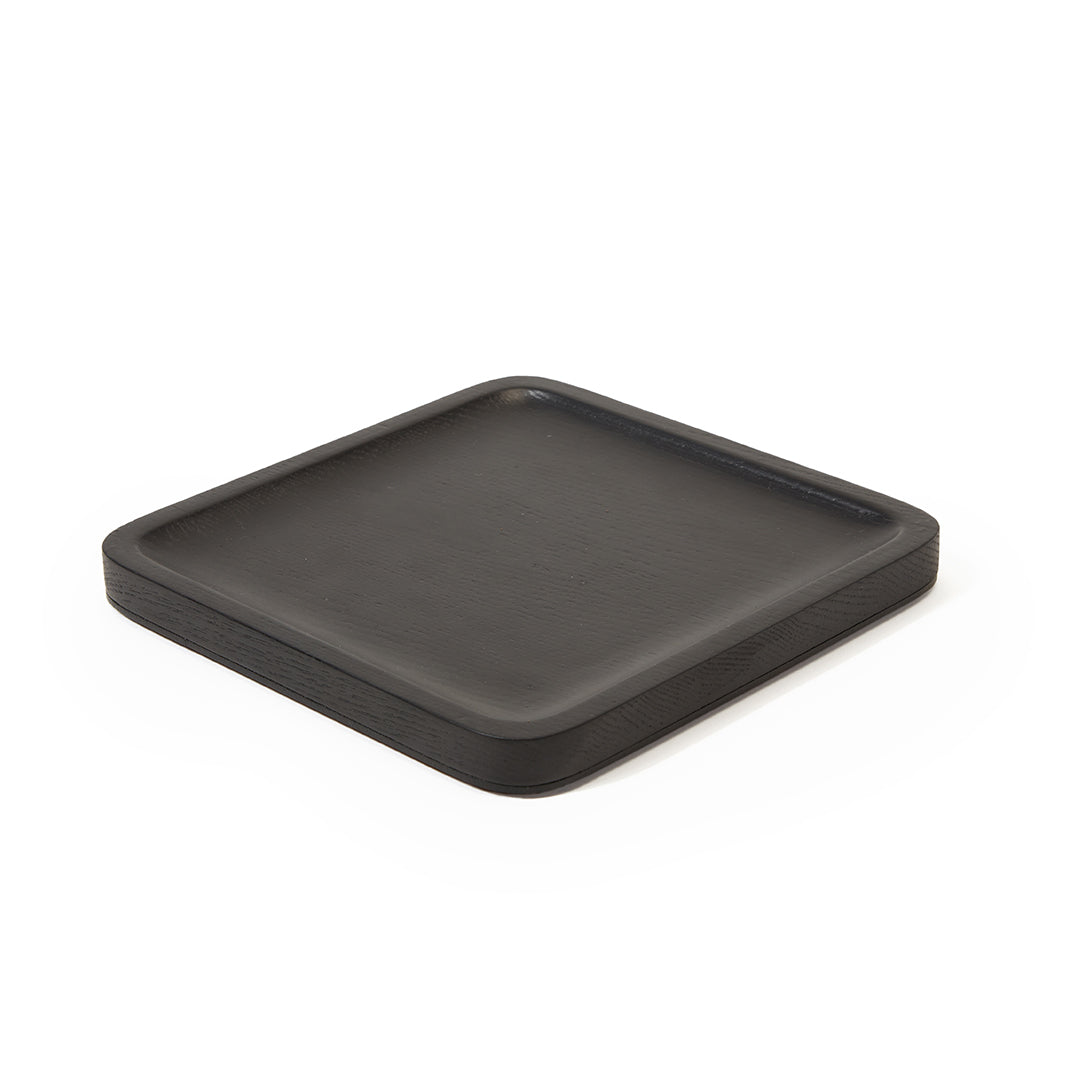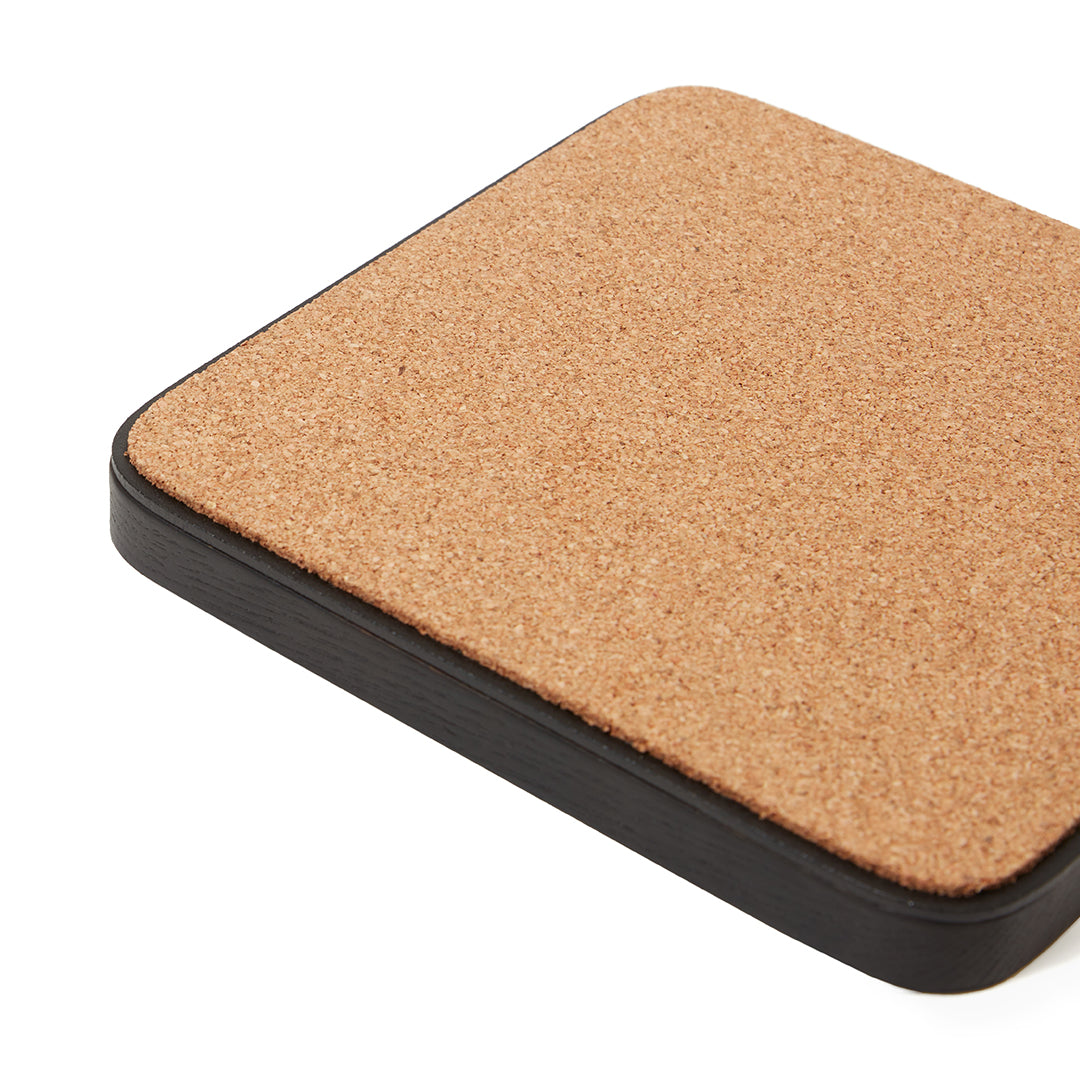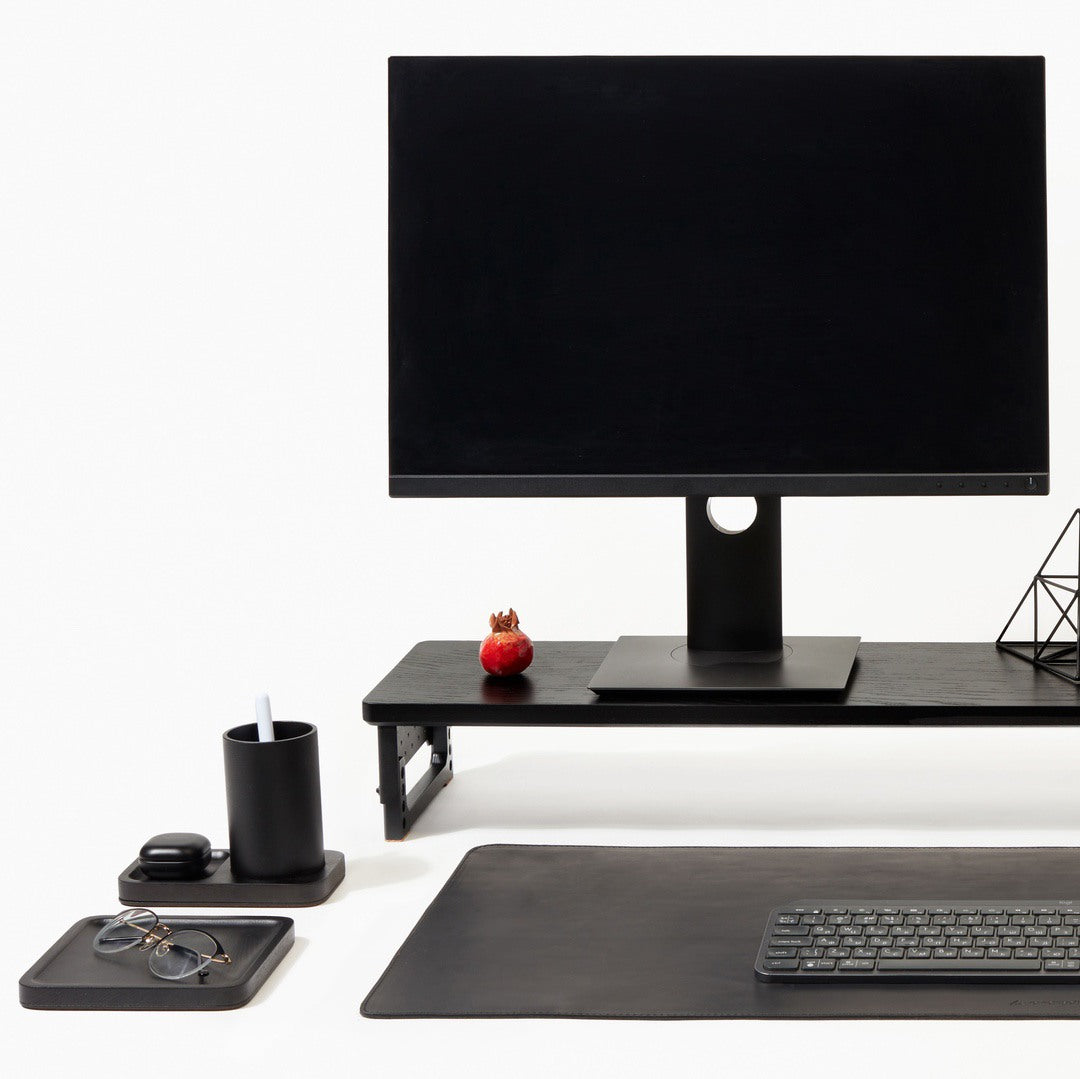 DU:TR™ Dump Tray
Keep your small belongings organized and within reach without fear of losing them again with a dump tray
---
When your working space is neat and organized it is much easier for you to focus on your goals and concentrate on your tasks. This desk tray is a little thing that becomes a great helper and an irreplaceable accessory on your desk allowing you to avoid clutter.

The tray is made of environment-friendly materials - ash covered with non-toxic oil wax and corque used specifically to prevent sliding on the desk and scratching the surface. You can choose between 2 different sizes for the tray to perfectly fit your working space.
Non-scratch covering
Cork non-slip legs
- Premium birch ashwood

- Non-toxic powder paint

- Non-toxic oil wax

- ST3 Steel

- Natural cork

Dimensions:

LxWxH: 6,5' x 0,6' x 6.5'

Weight: 0,06 

Note

This product is made from natural materials, color and wood grain varies.
With the implementation of new regulations in the EU on July 1st and in the UK on January 1st, any parcel valued at or above € 150 / £ 135 (including shipping costs) will undergo customs clearance, for which the recipient will be responsible for paying. This typically includes a 20% VAT (sales tax) and brokerage fees.




The amount of customs duties, import taxes, and brokerage fees will vary depending on the value of the parcel and the laws of your country. Please note that Eversolid is not responsible for these charges.




For a rough estimate of customs fees, you can follow this link: https://www.simplyduty.com/#calc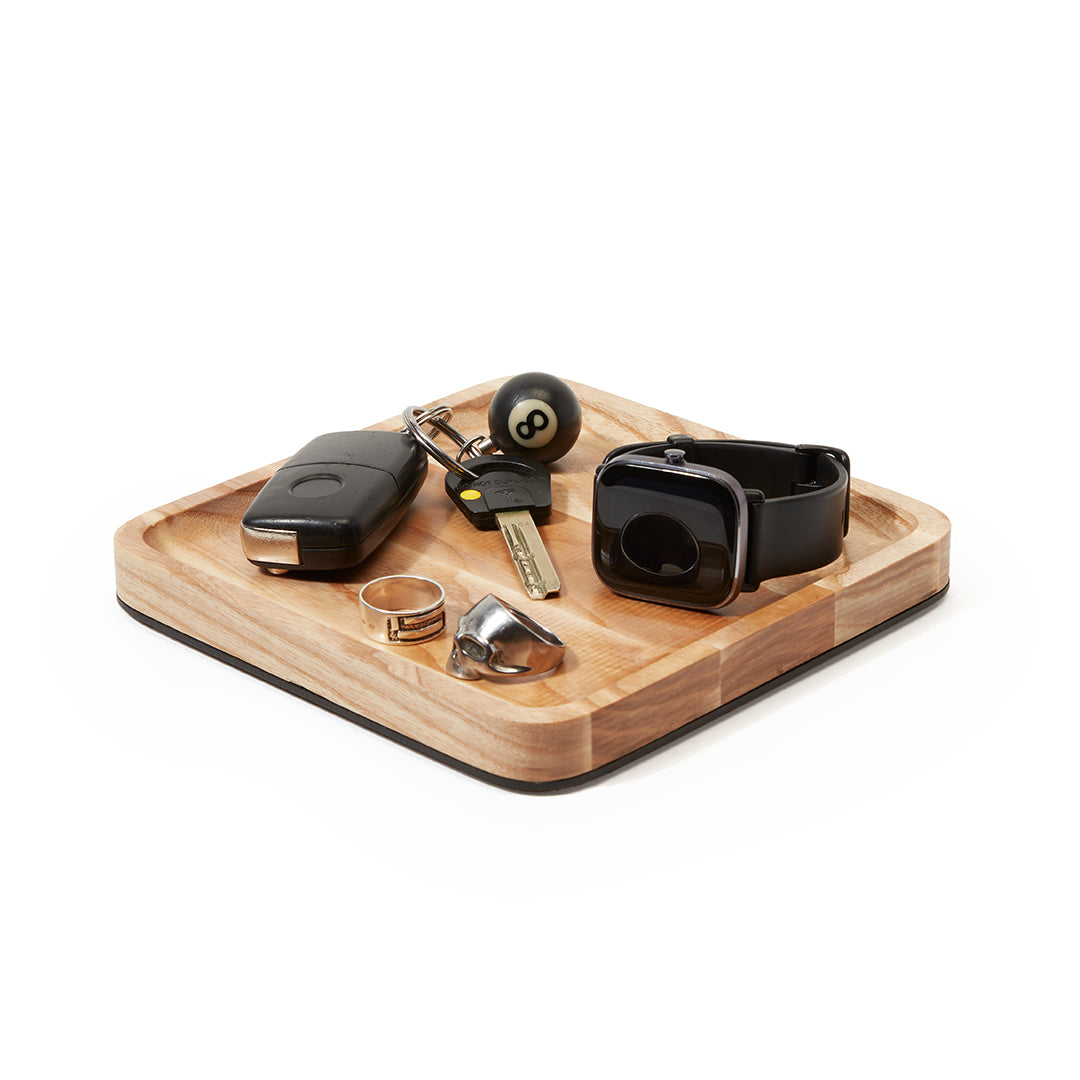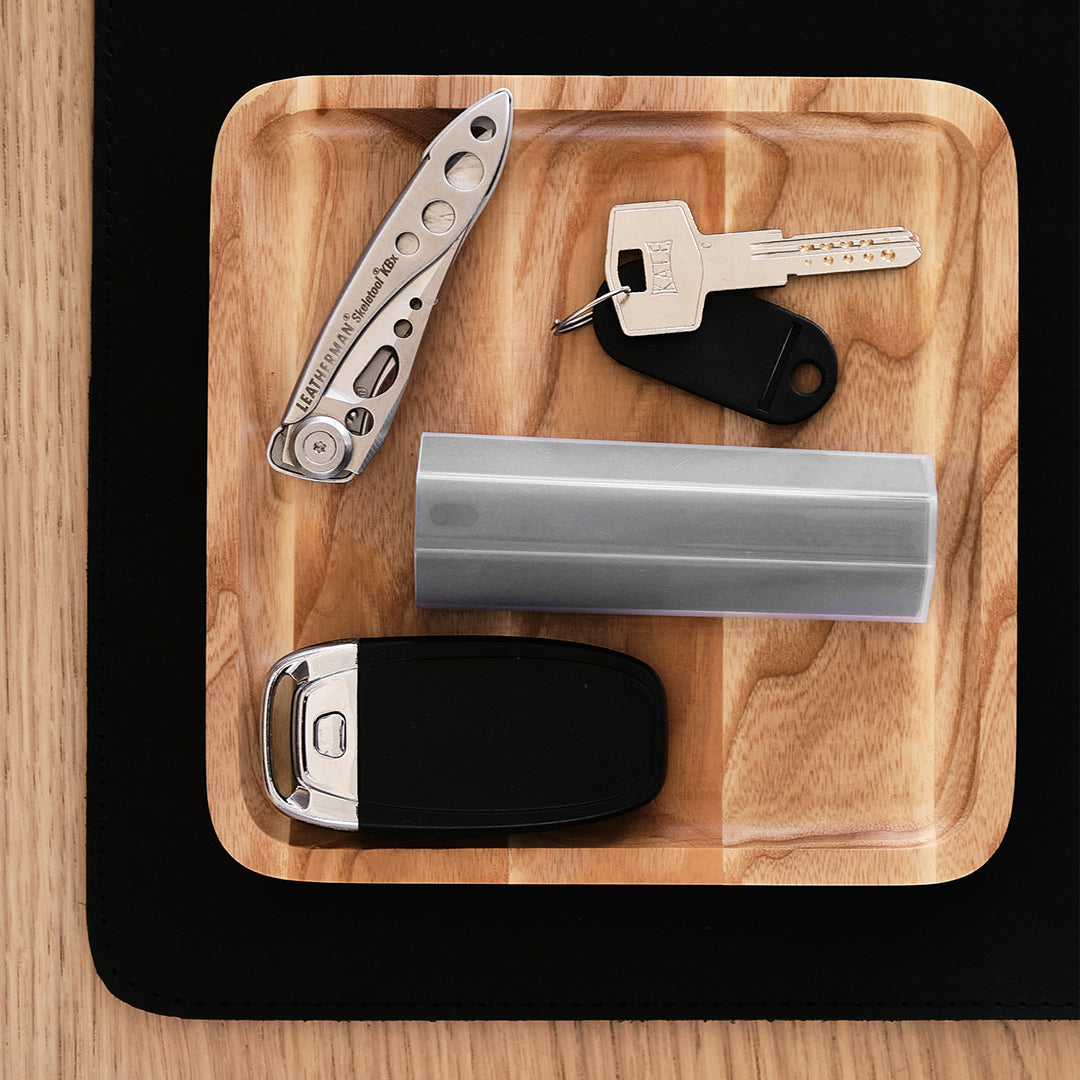 All The Small Things
DU:TR Dump Tray provides a convenient way to organize your workspace with ease by storing all your small things. Clutter is swiftly cleared up when everything is in its place, allowing you to focus on work without the need for constant searching.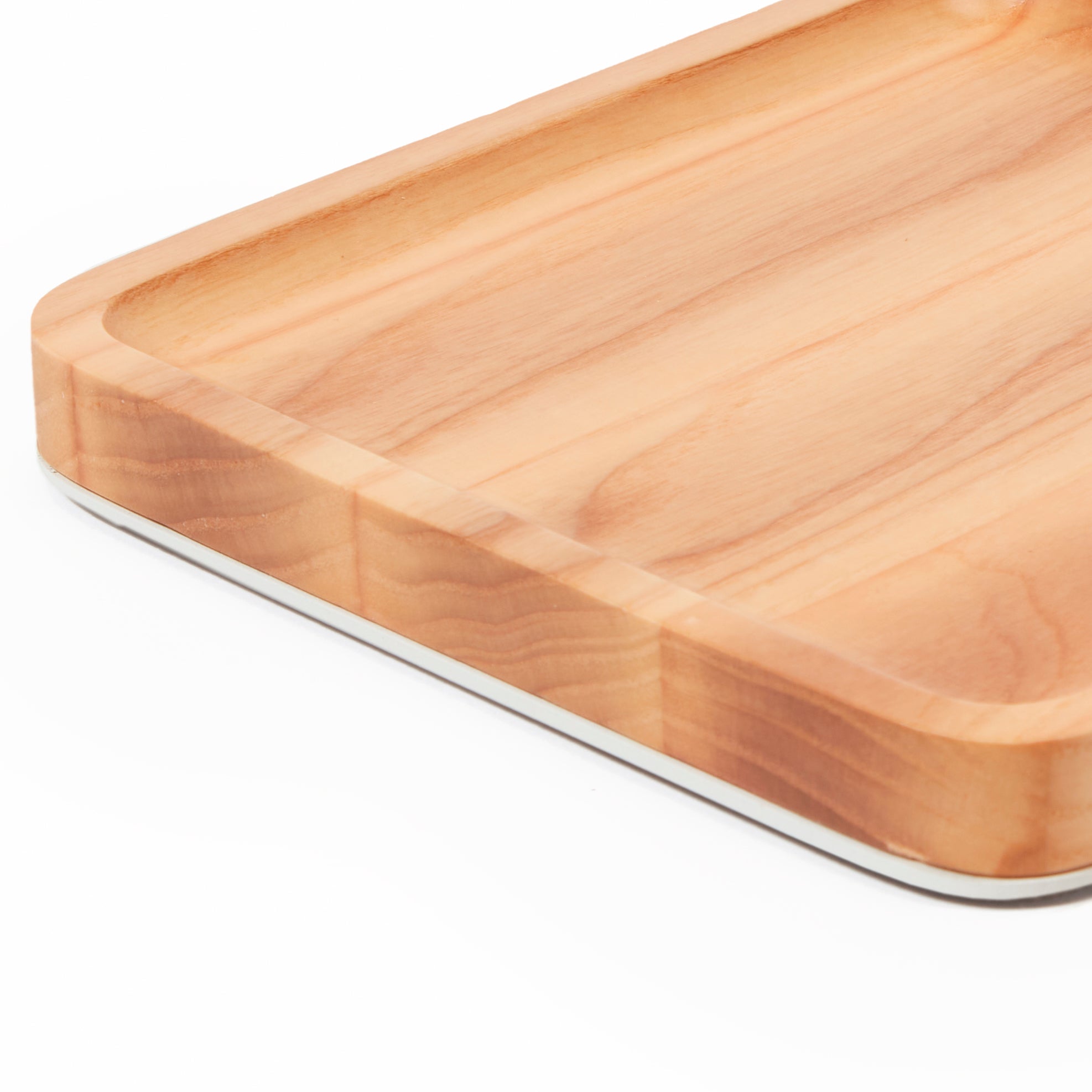 Solid Made
This solid wood tray is crafted with quality and durability in mind. Its heavyweight and non-slip cork base ensures that it remains stationary when you take or put something.
This product has no reviews yet.