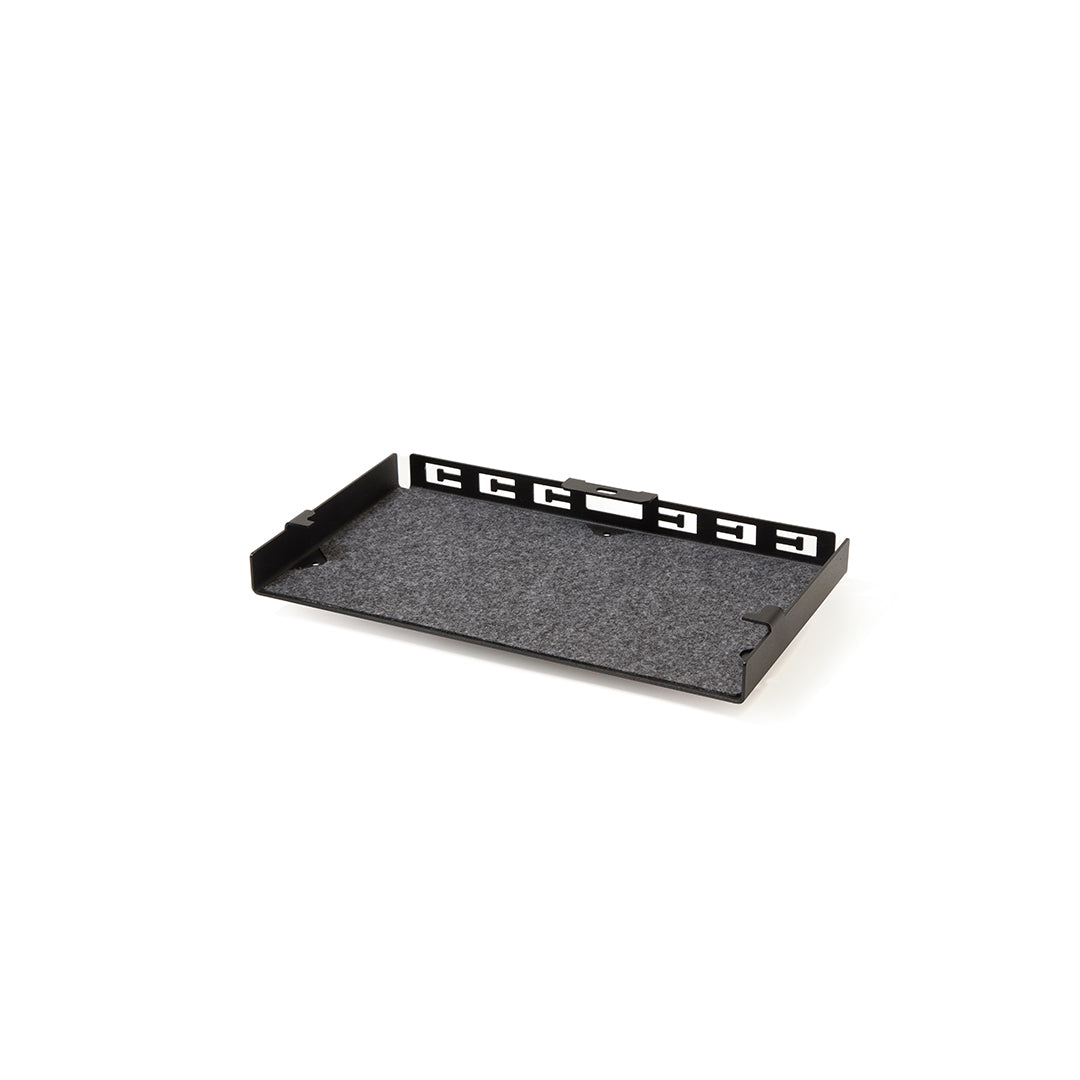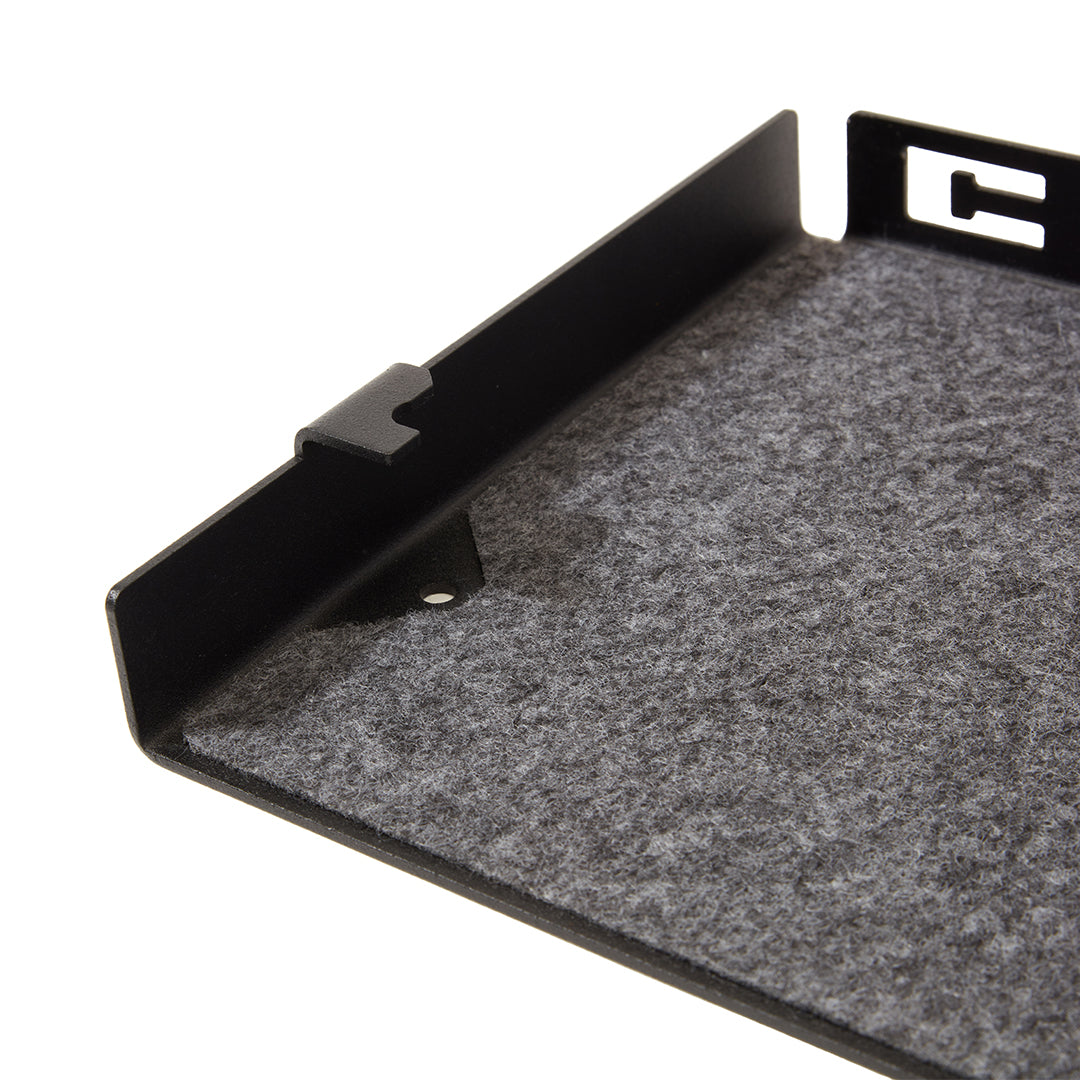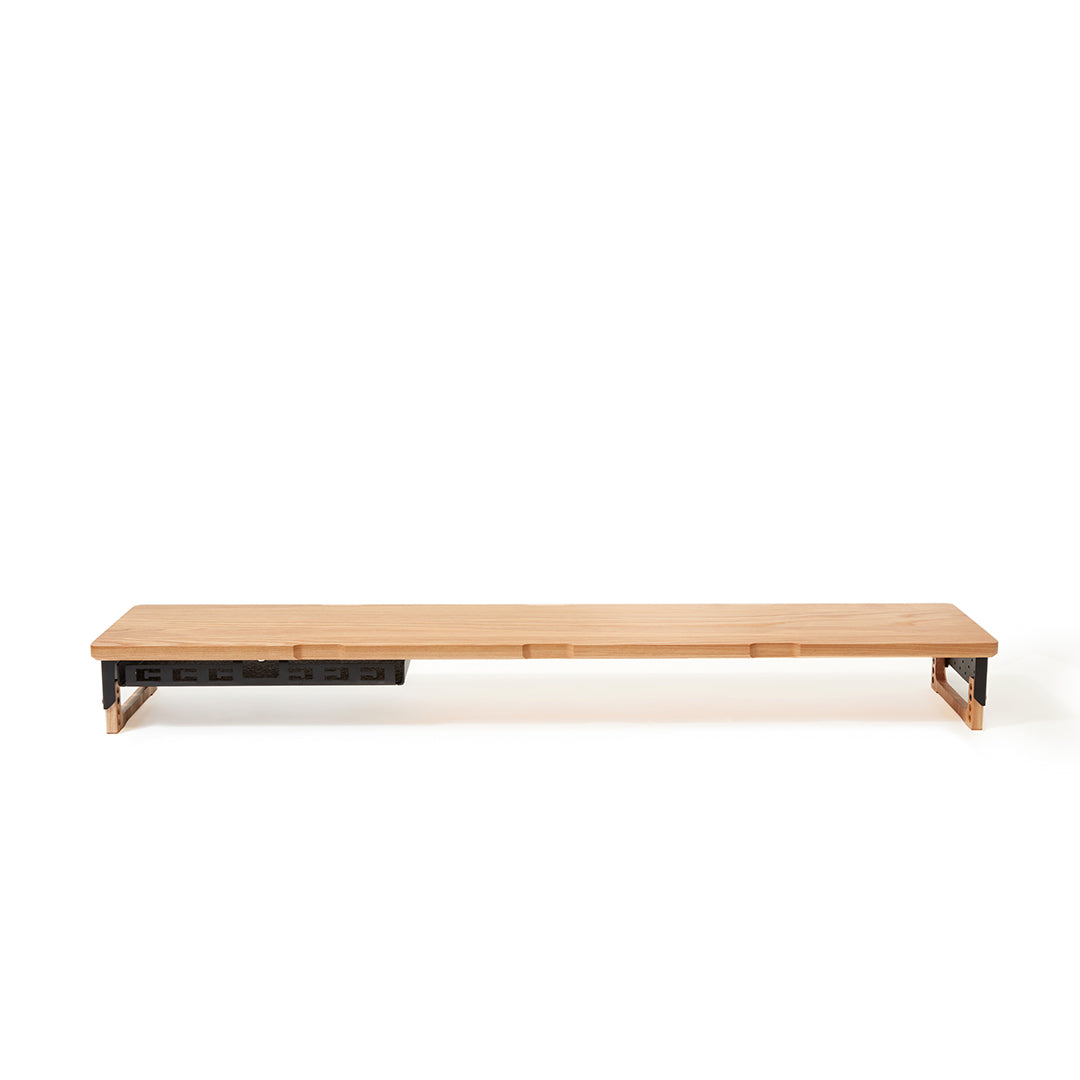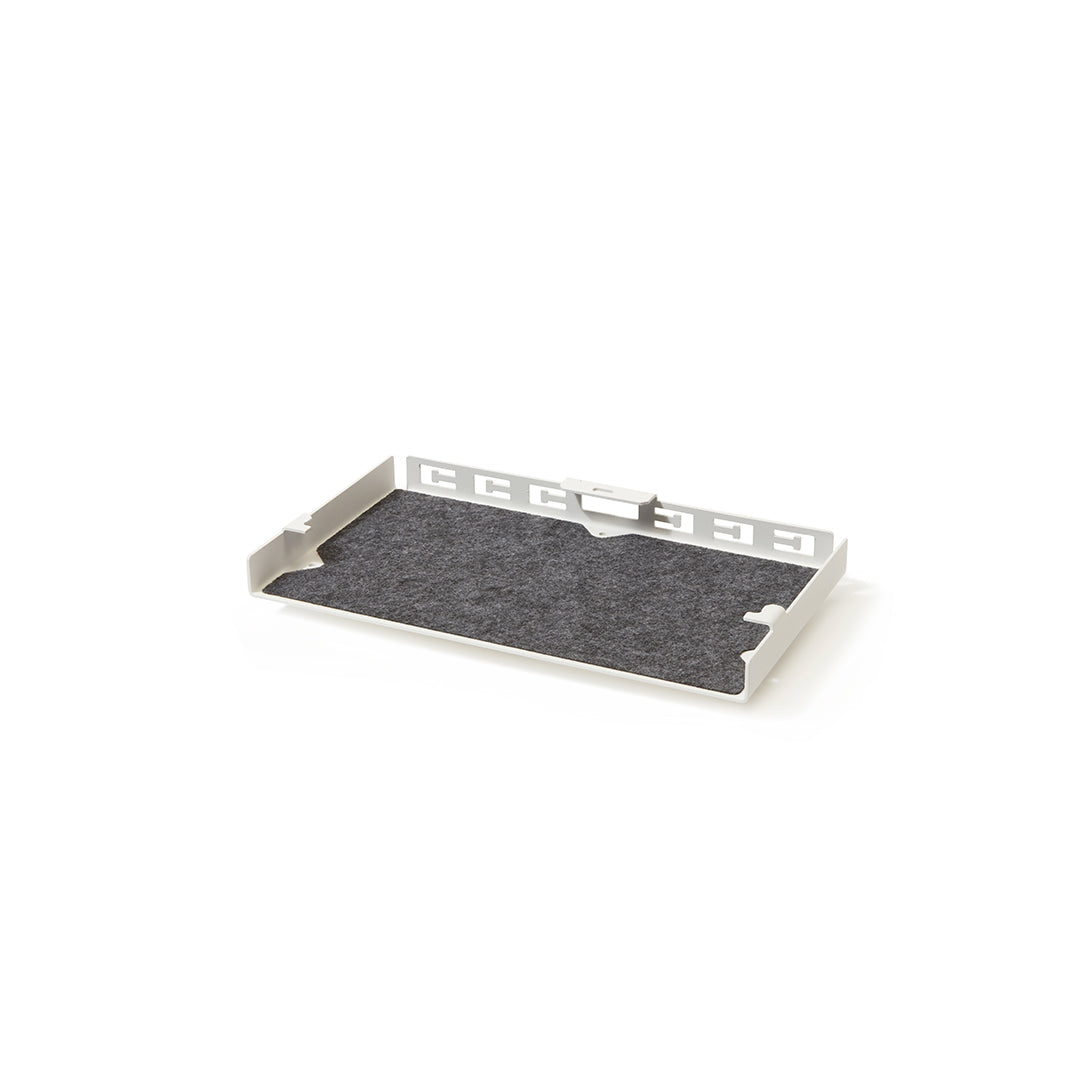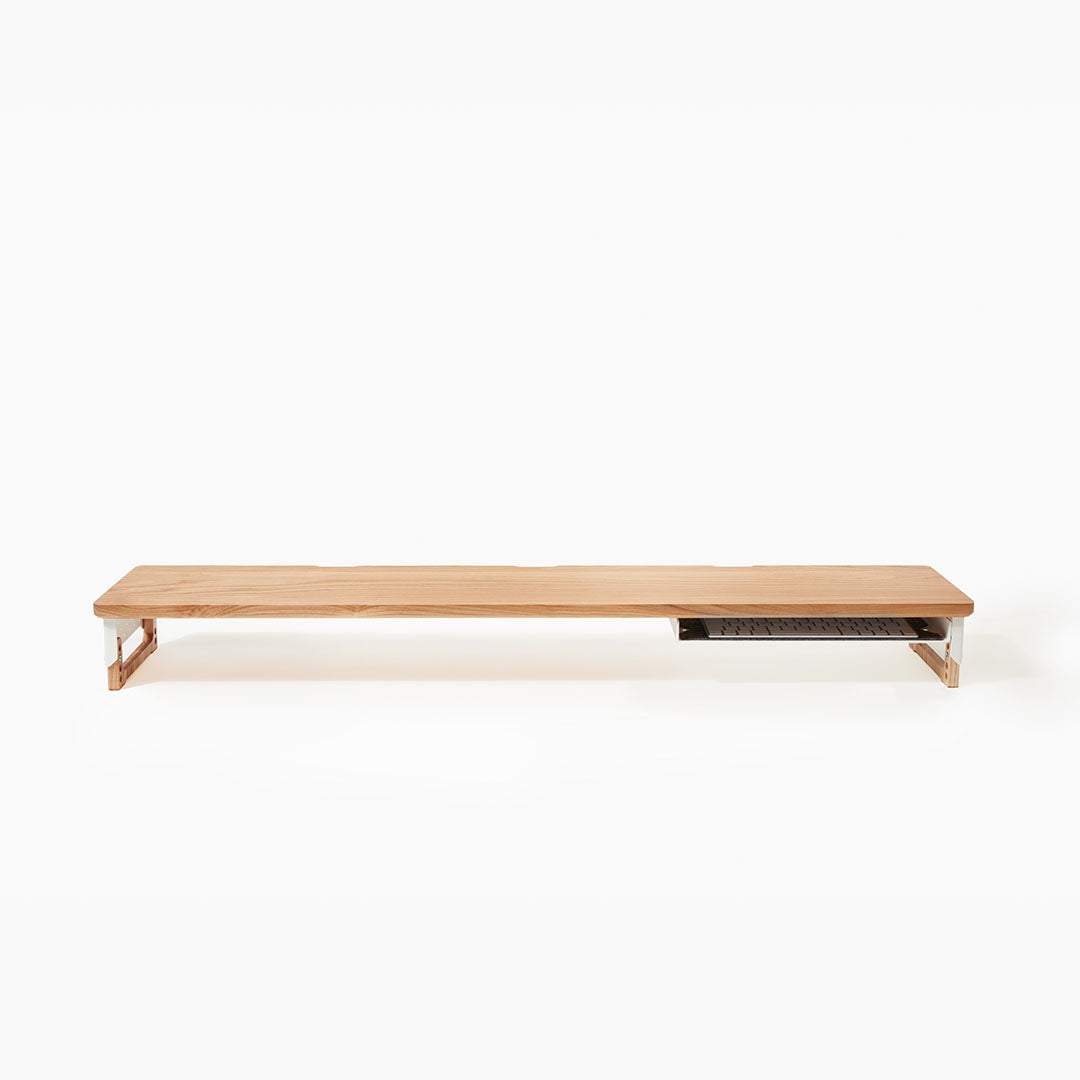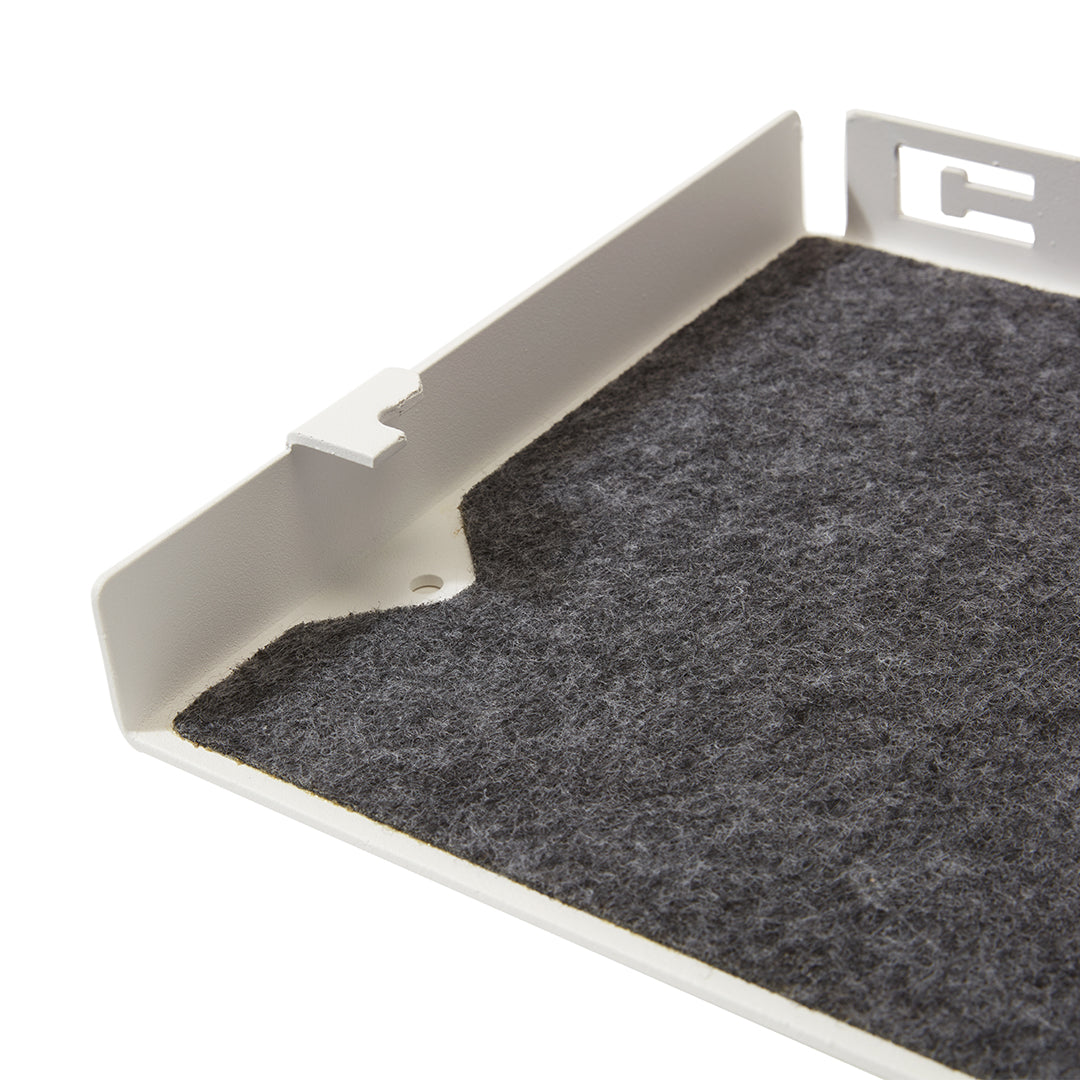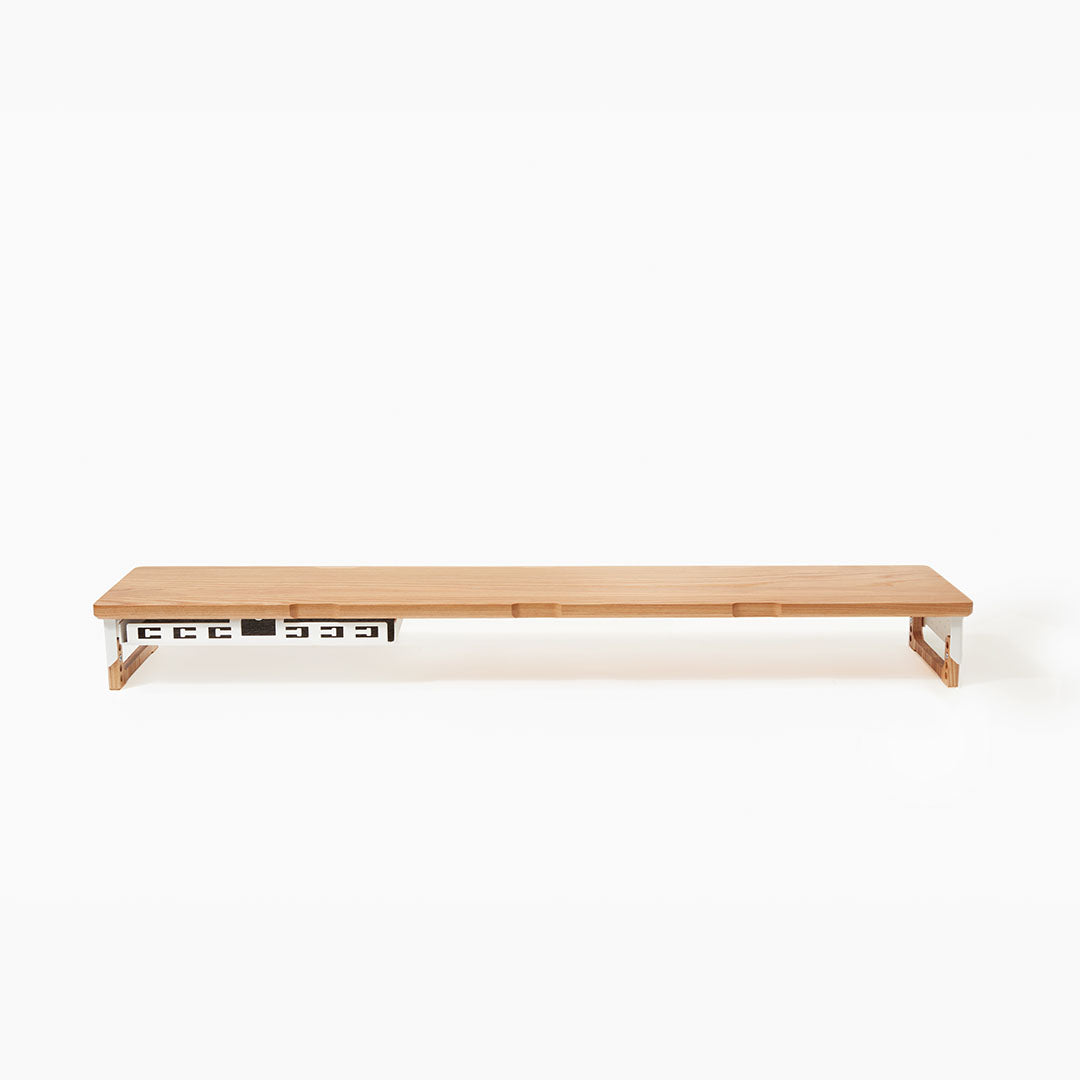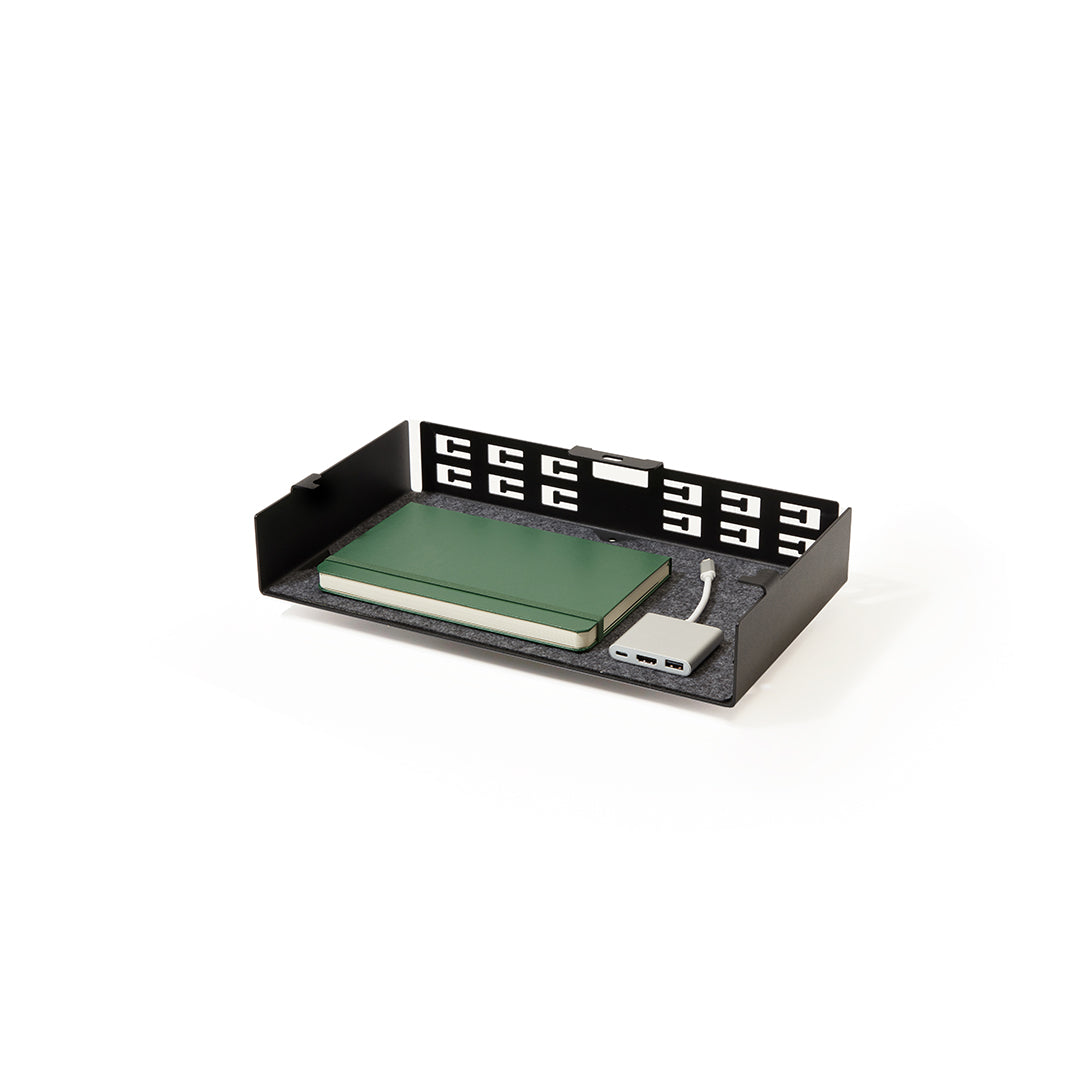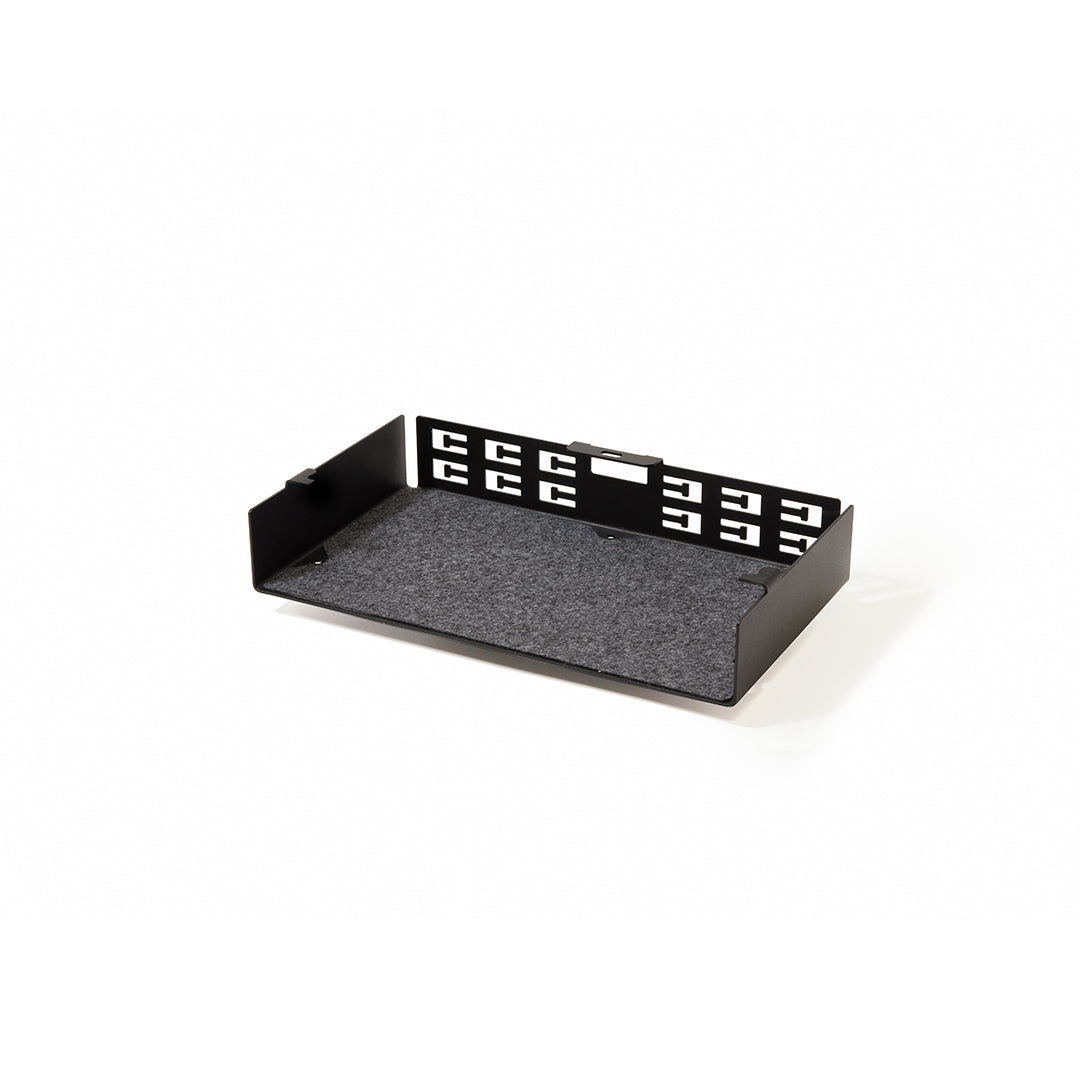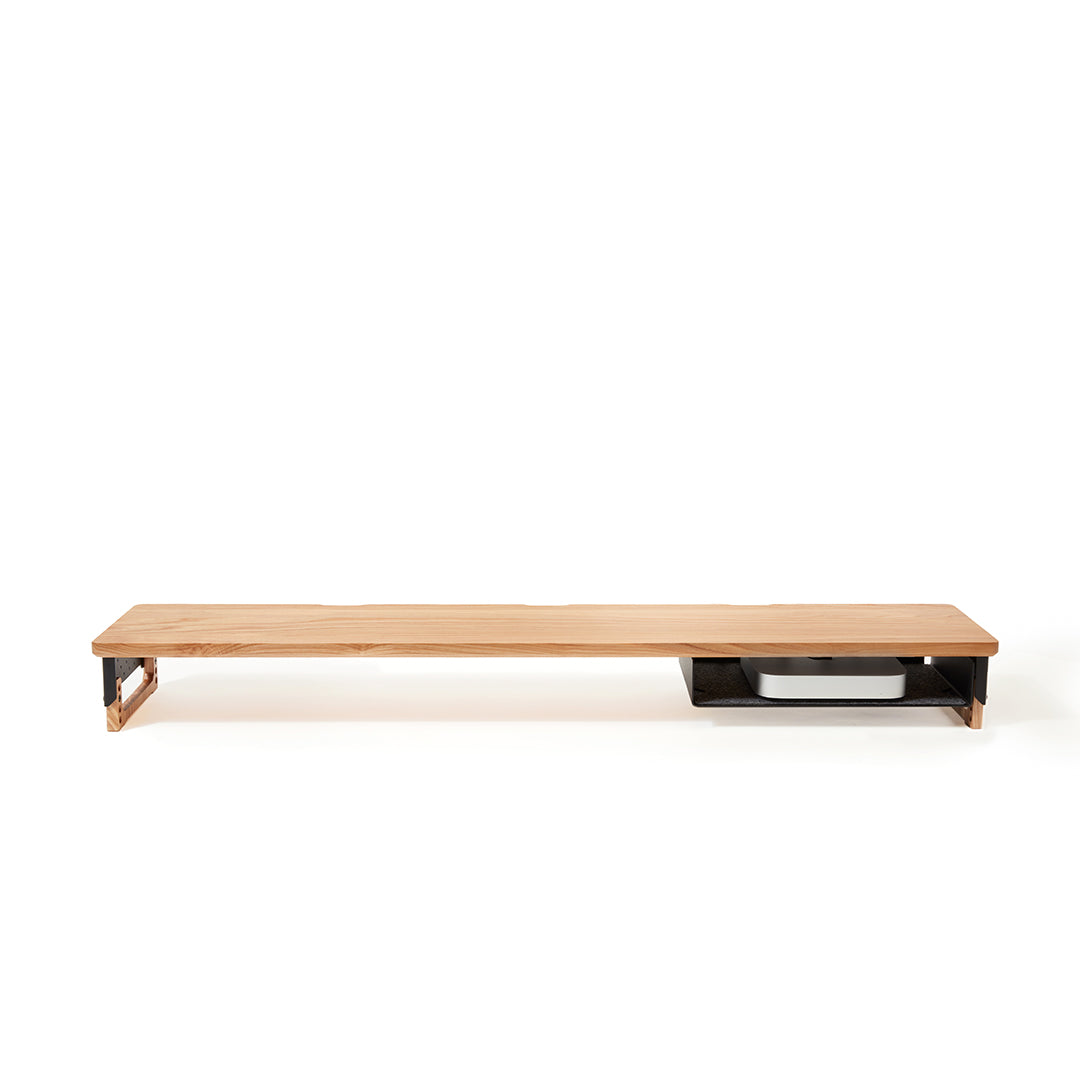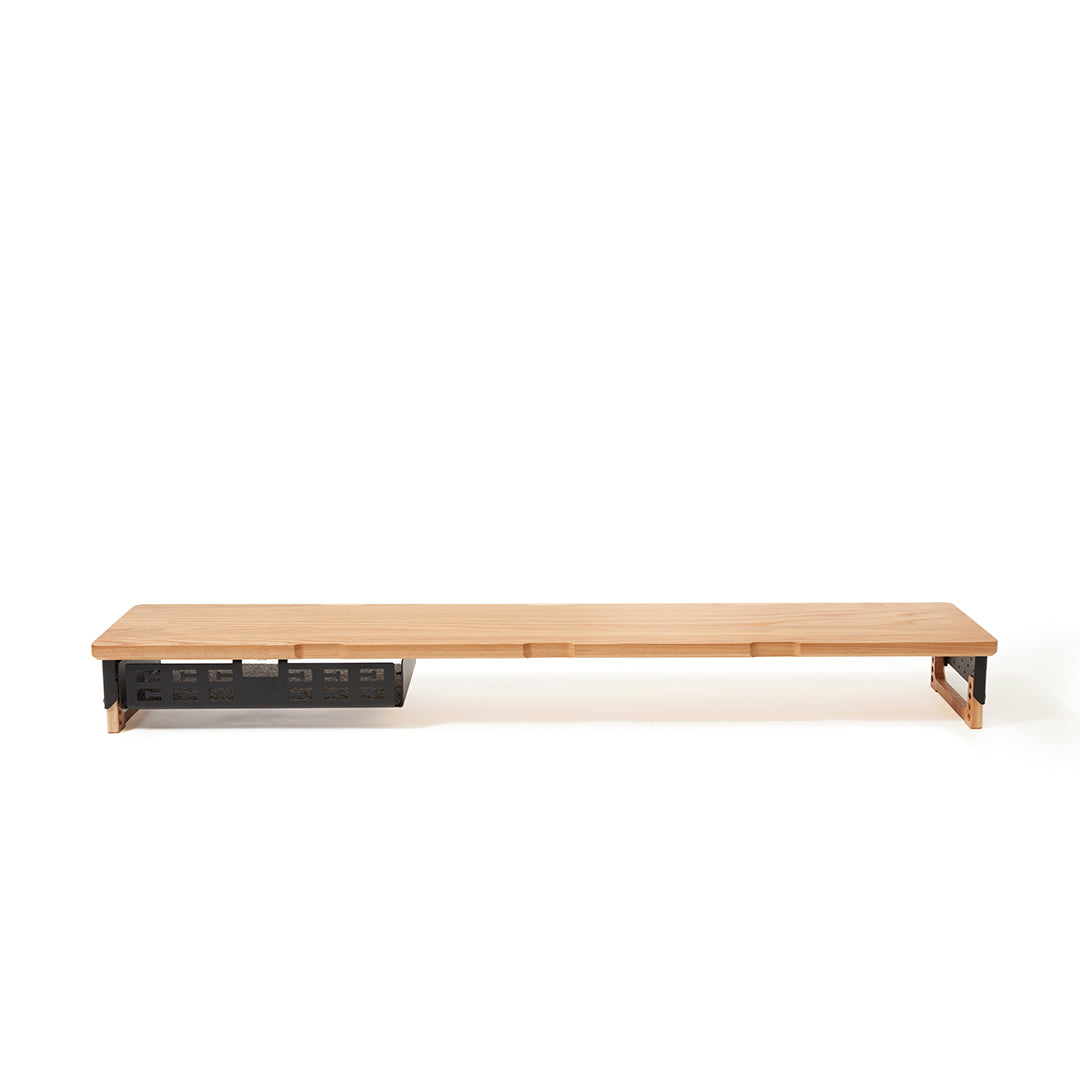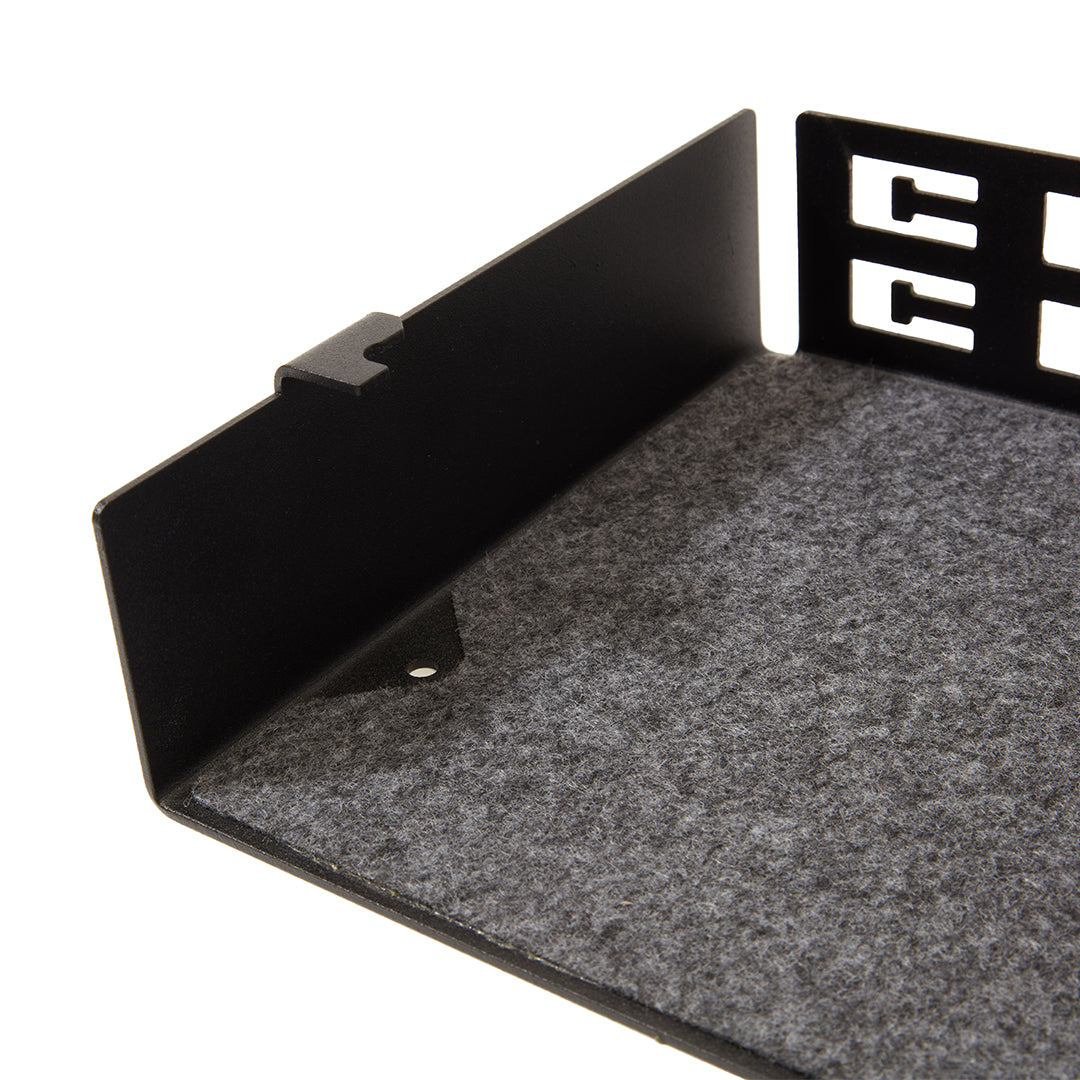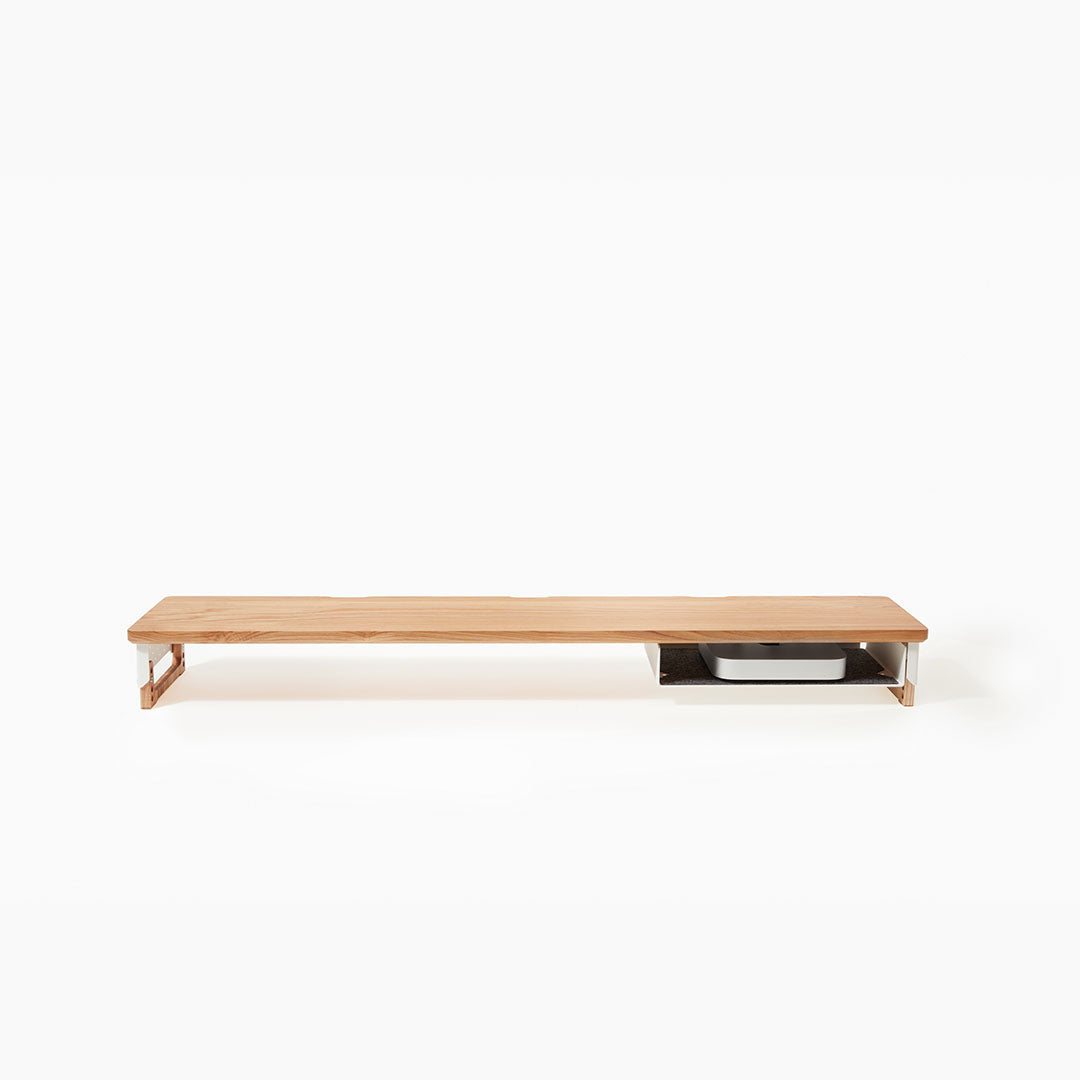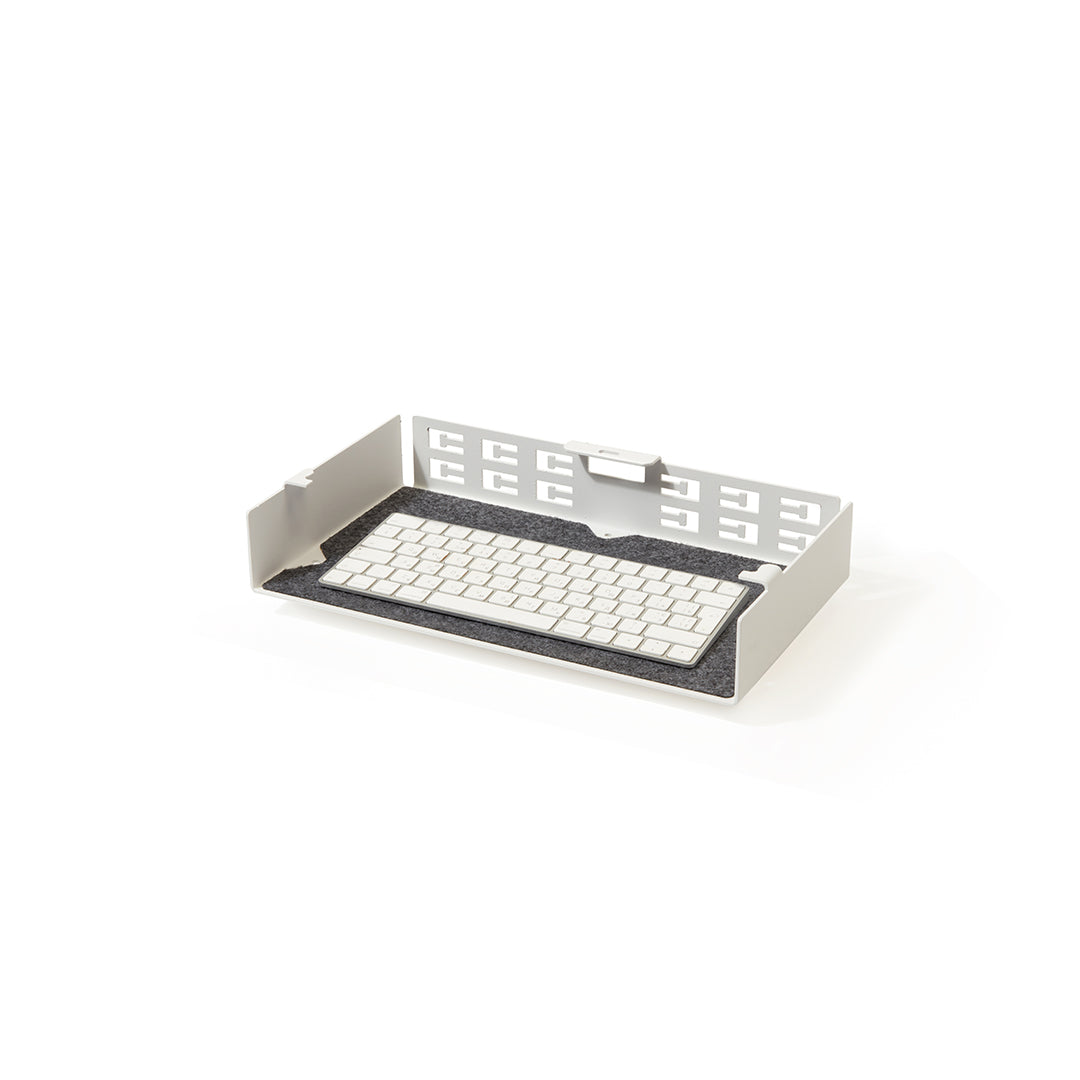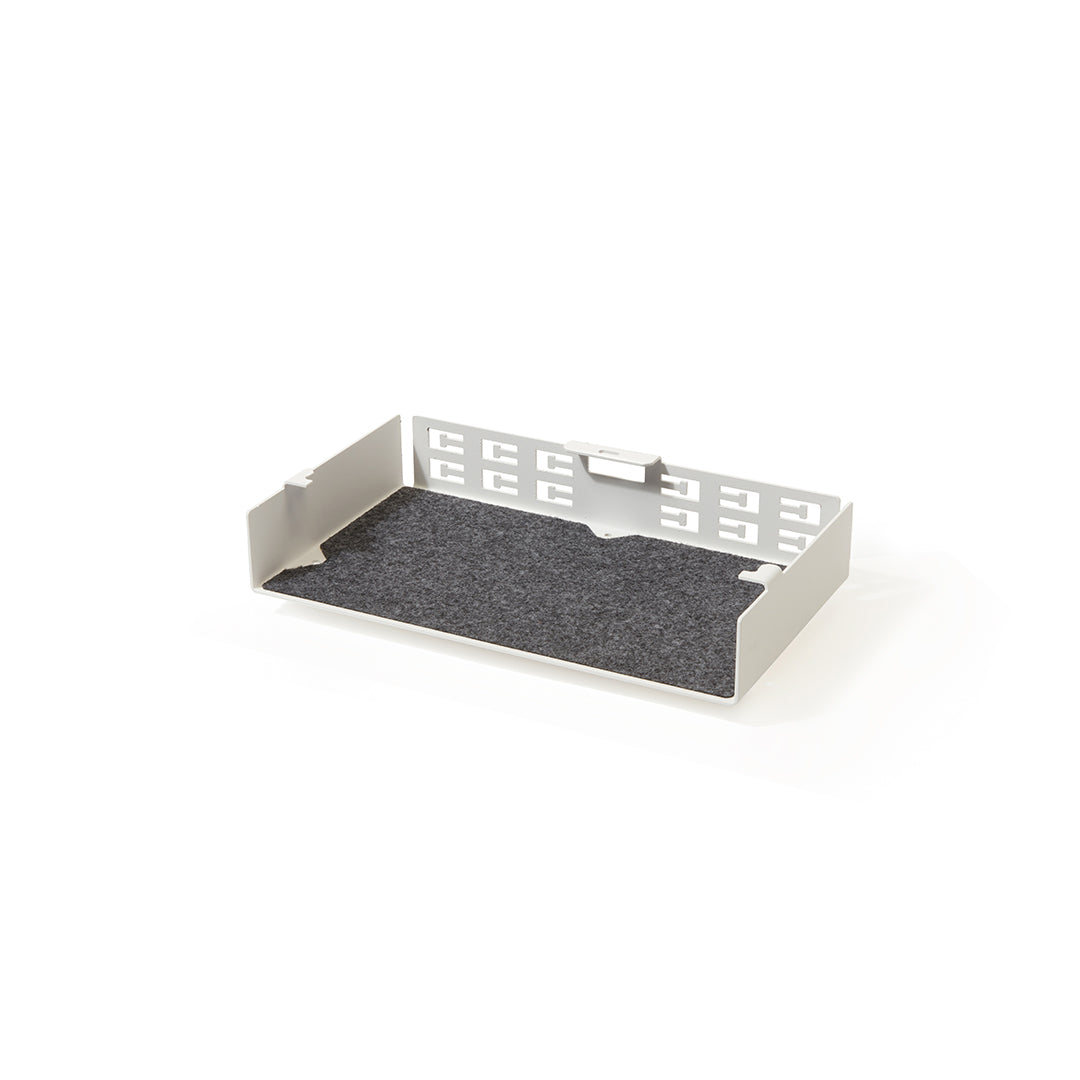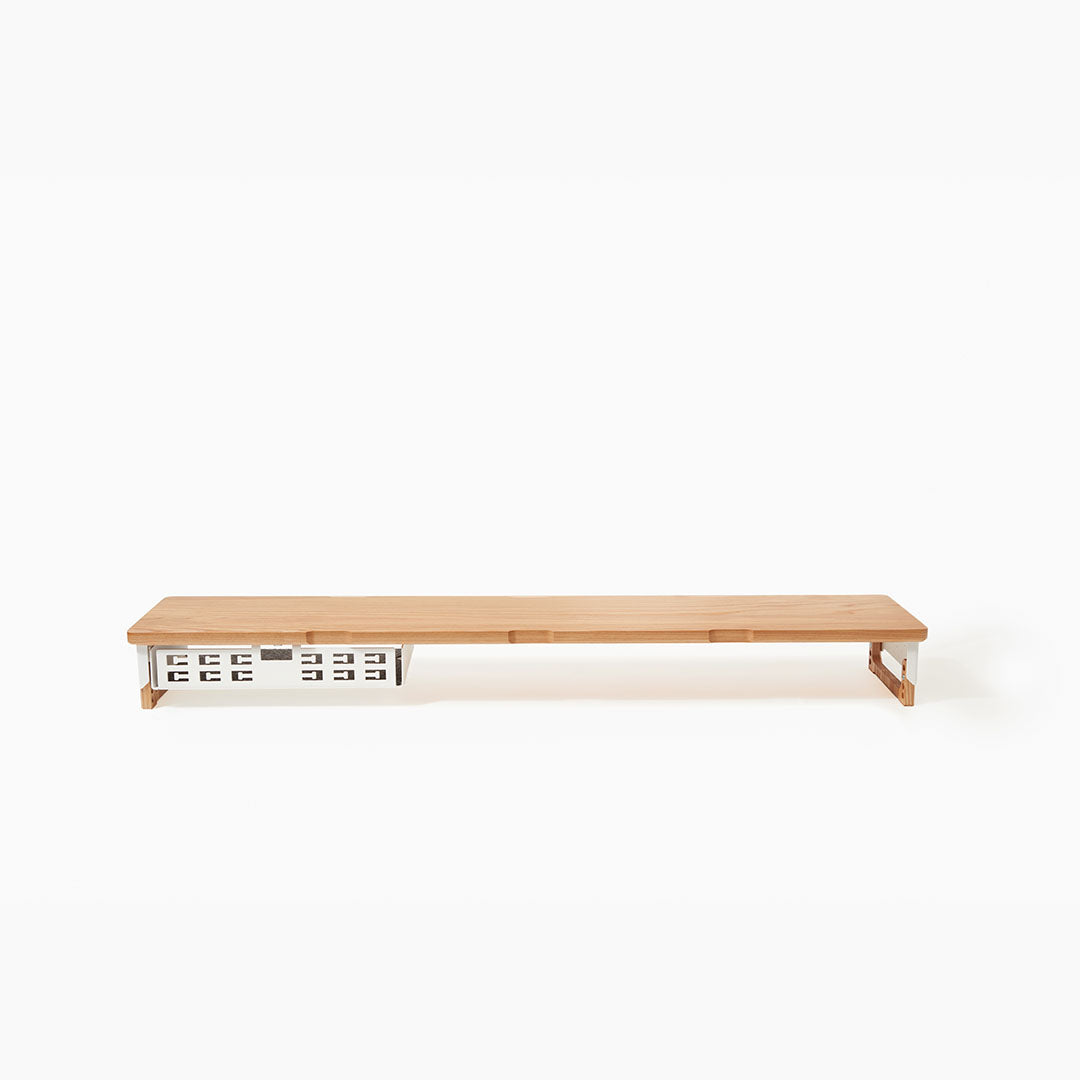 HA:SHS™ Hanging Shelf Short
More space, more order, more creativity.
---
This add-on will improve the performance of the Monitor Shelf expanding its functionality. You can pick up the best fitting solution by choosing between 3 variations of depth and 2 options of height depending on the shelf sizes. Thus, you can hang the shelf with maximum comfort in accordance with the desk you use.



You can either use this shelf to elevate your device to eye level to work with more comfort or for storing things. The felted cloth used as a cover ensures safe and careful storing of anything you might put on the shelf, and the whole construction is made of premium-quality materials with no toxic substances used.



There are special holes for convenient cable organization which means that they won't hang randomly distracting you from work. We've also designed a velcro to fix the cables better. Such a solution allows you to organize the space wisely and focus on your goals, as you won't have to think about keeping your desk and accessories in order. With this shelf, they will always be in orde
Felt cover shelf floor
Cable layer holes on the back
Fits up to 13' devices
1 minute assemble
- Non-toxic powder paint

- ST3 Steel

- Natural felt

Dimensions:

Lenght x Width: 14,7"x 8,2"

Height 2,7"or 1,5"

We don't guarantee compatibility with products that aren't made by Eversolid
With the implementation of new regulations in the EU on July 1st and in the UK on January 1st, any parcel valued at or above € 150 / £ 135 (including shipping costs) will undergo customs clearance, for which the recipient will be responsible for paying. This typically includes a 20% VAT (sales tax) and brokerage fees.




The amount of customs duties, import taxes, and brokerage fees will vary depending on the value of the parcel and the laws of your country. Please note that Eversolid is not responsible for these charges.




For a rough estimate of customs fees, you can follow this link: https://www.simplyduty.com/#calc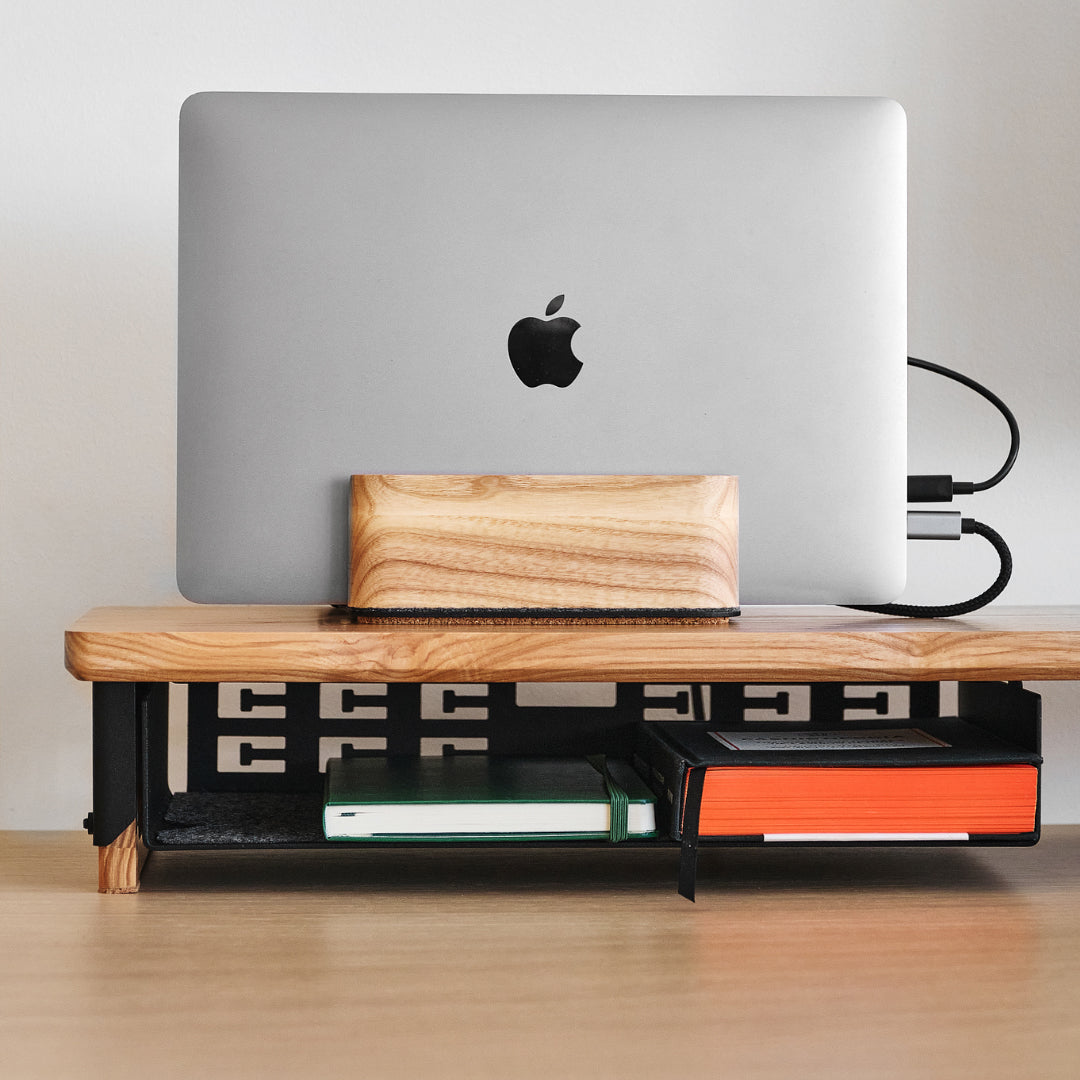 Designated space
HA:SH can transform your monitor stand into a small desk rack, perfect for organizing all your essentials. Keep your books, notebooks, wires, pencils, and chargers in their own designated spot, while still having everything within easy reach. With HA:SH, you can maintain a clean and organized workspace without disrupting your workflow.
Dream setup
HA:SH is available in size S and L, in two heights, and in white and black colours. Therefore, you will definitely be able to choose the necessary combination to organize a creative order on the desktop.
Meet MO:SH System
This product has no reviews yet.