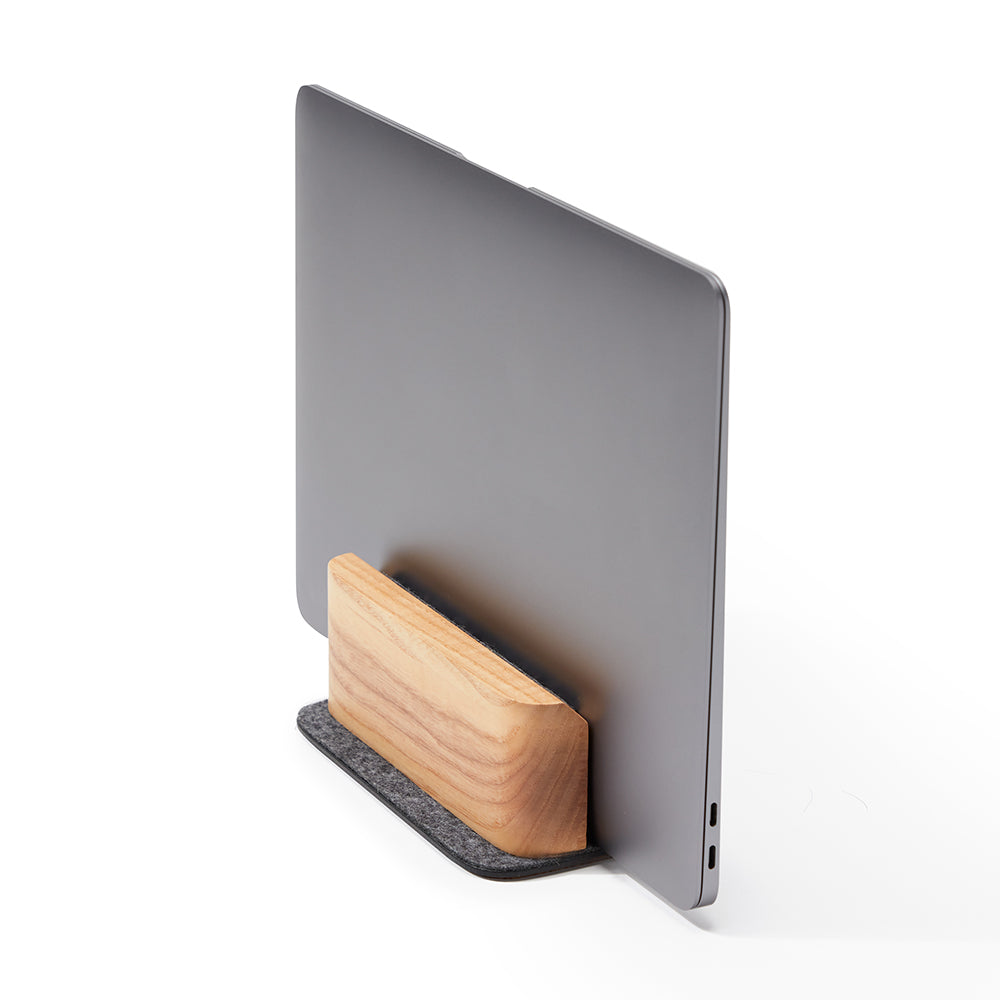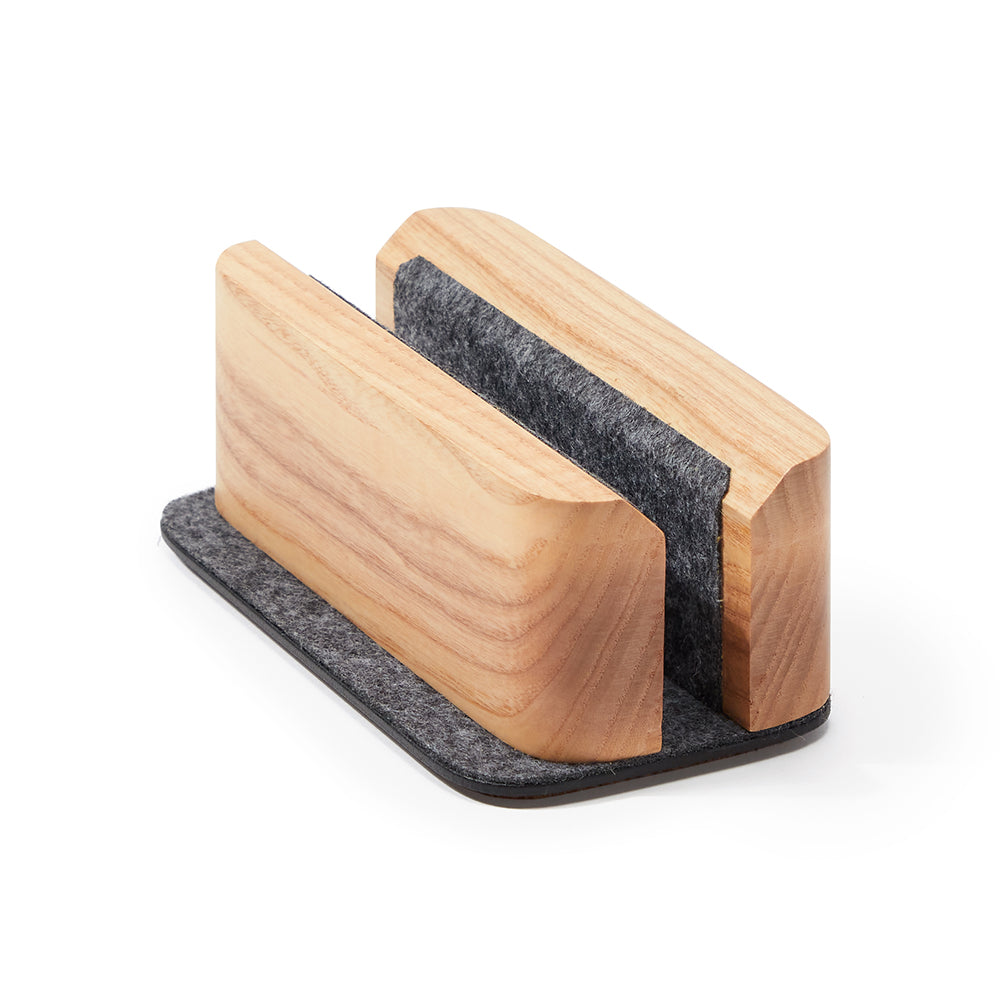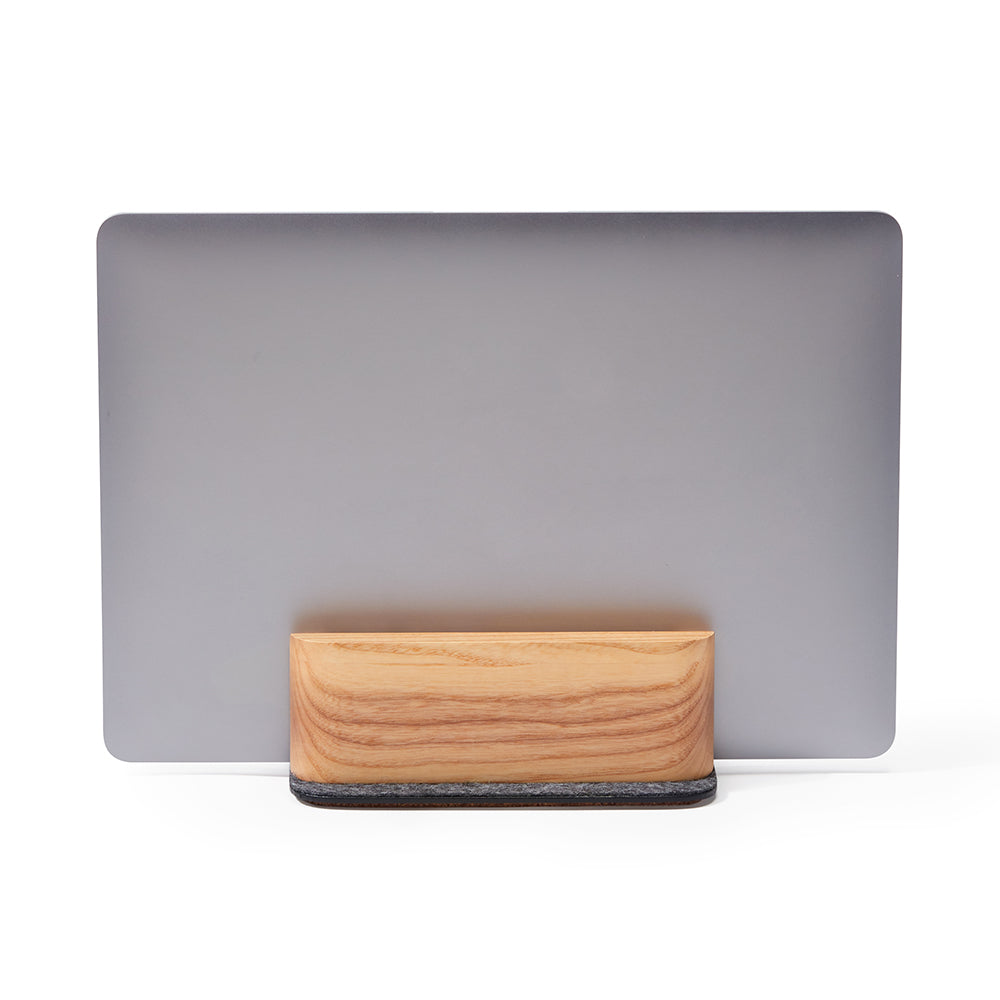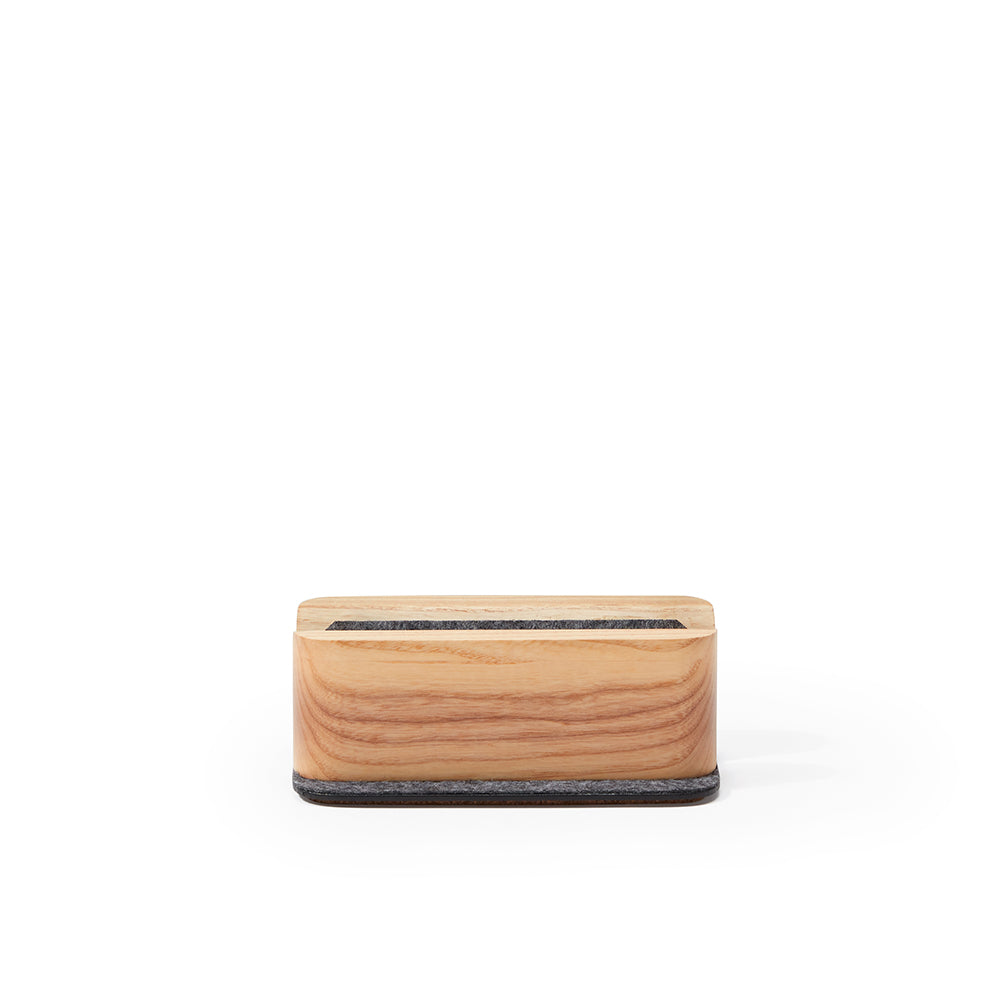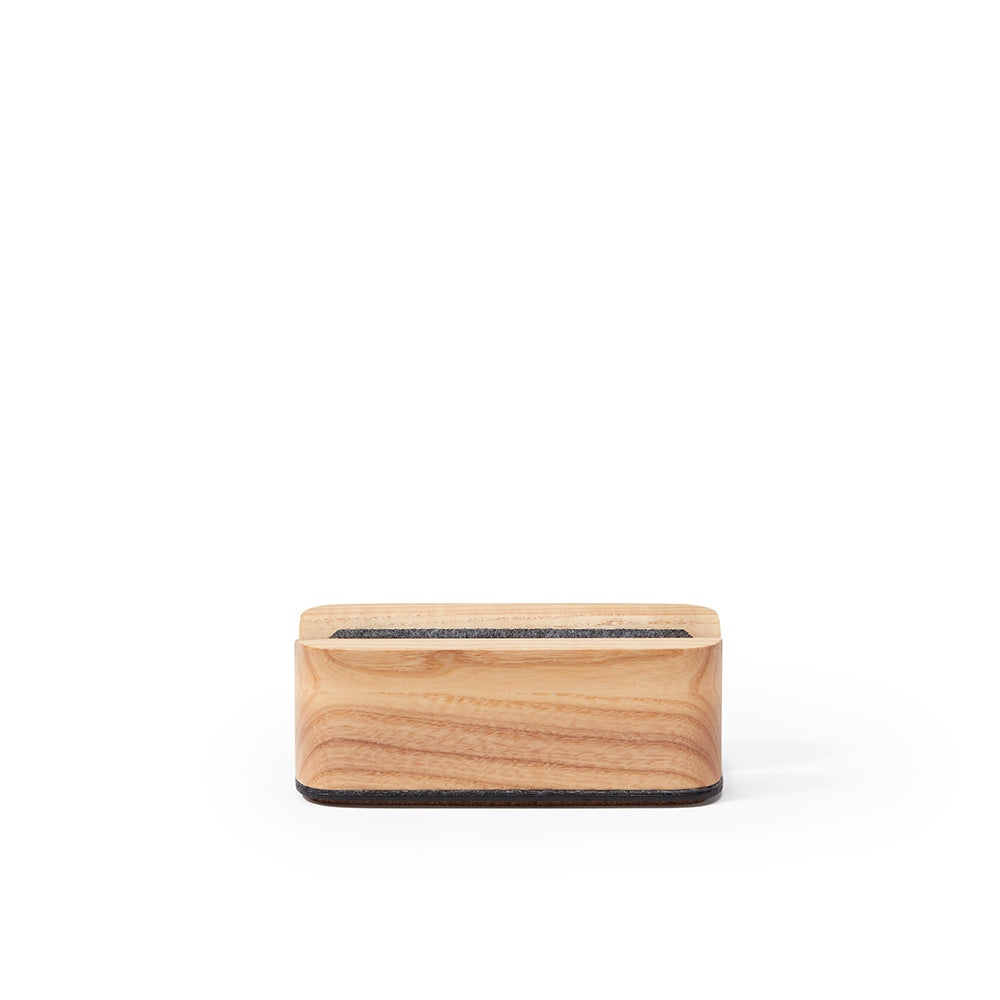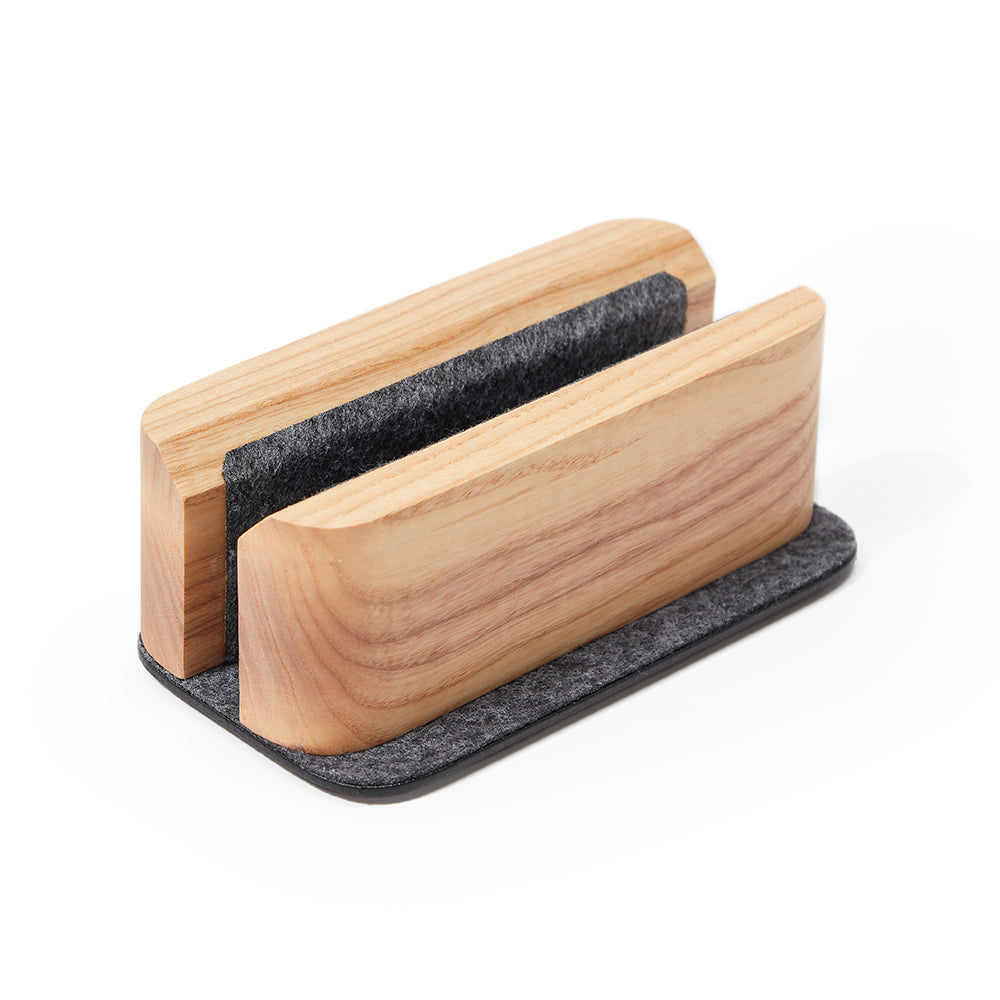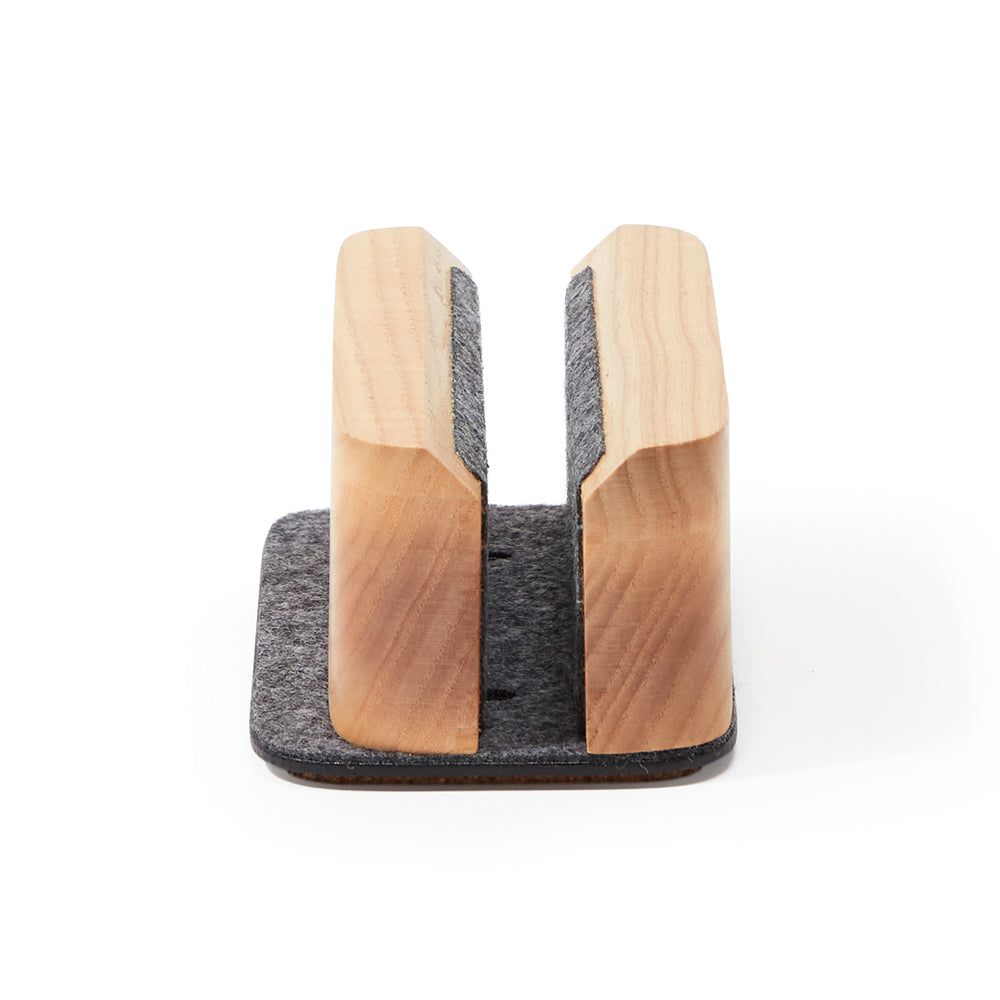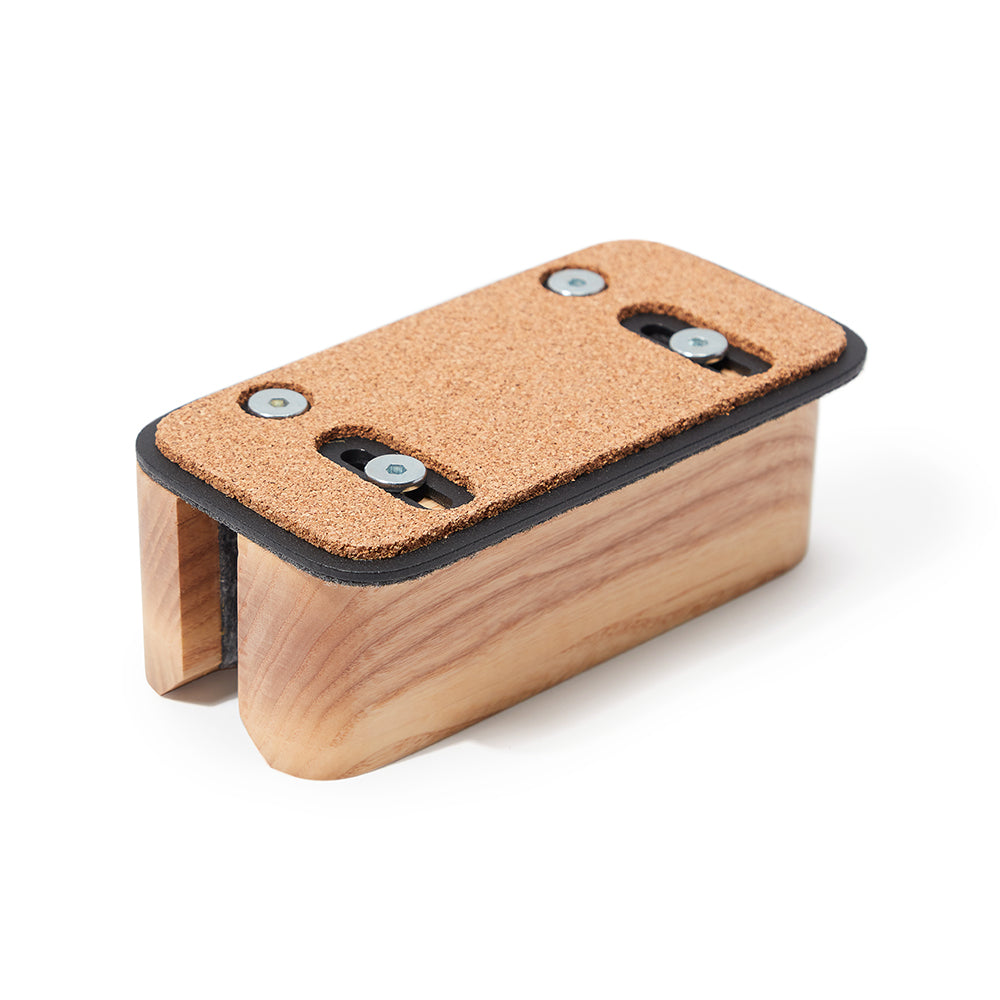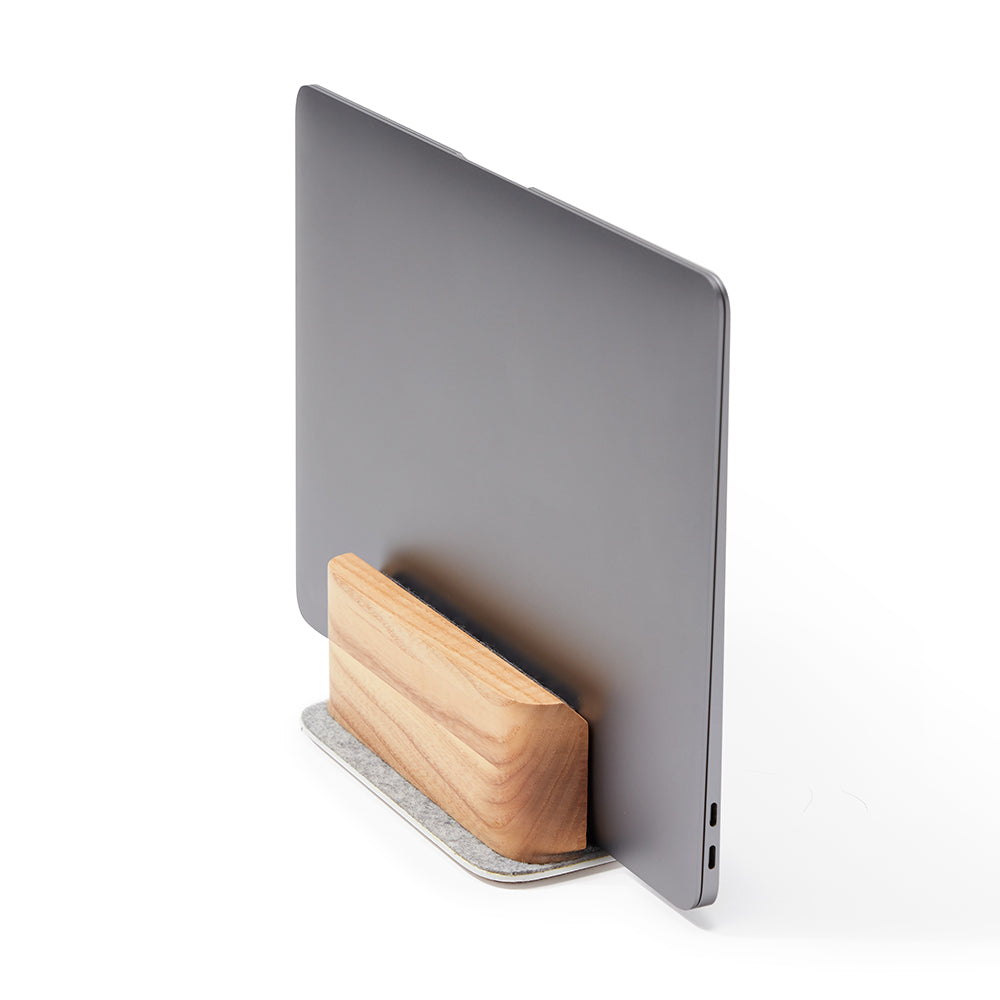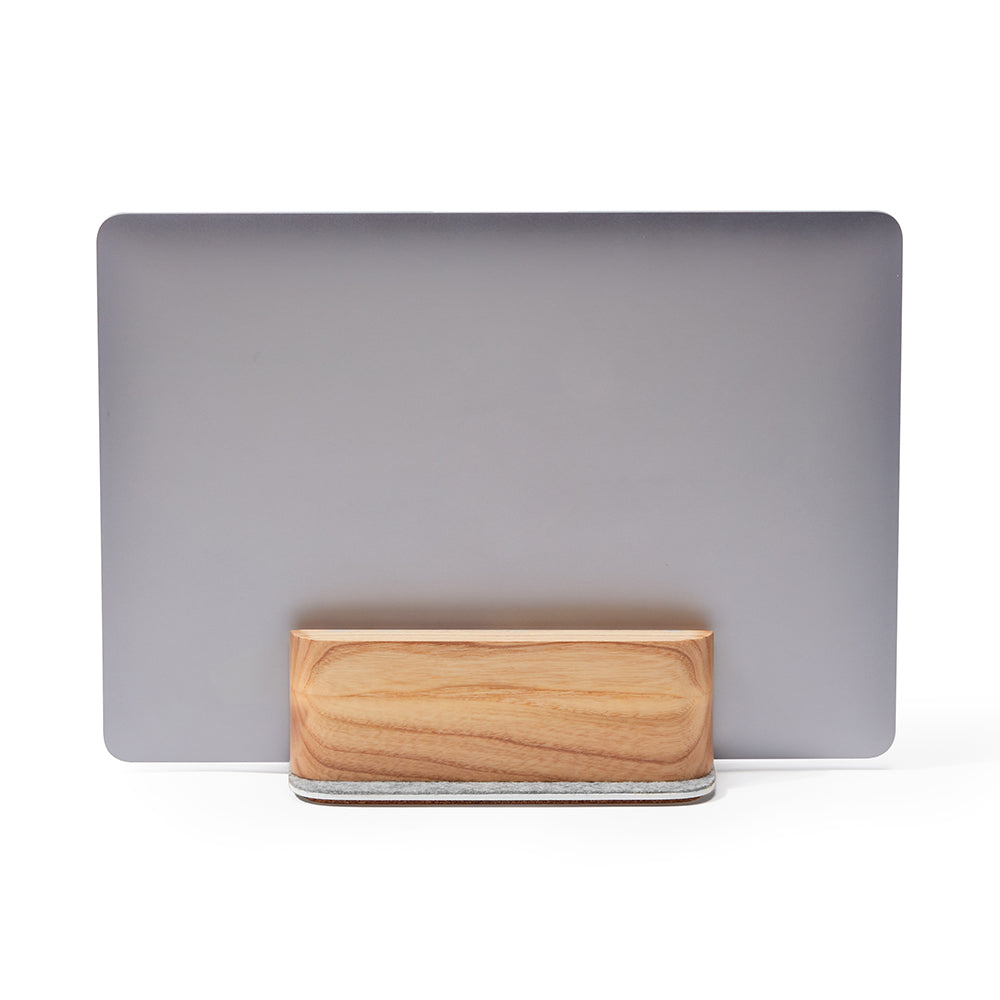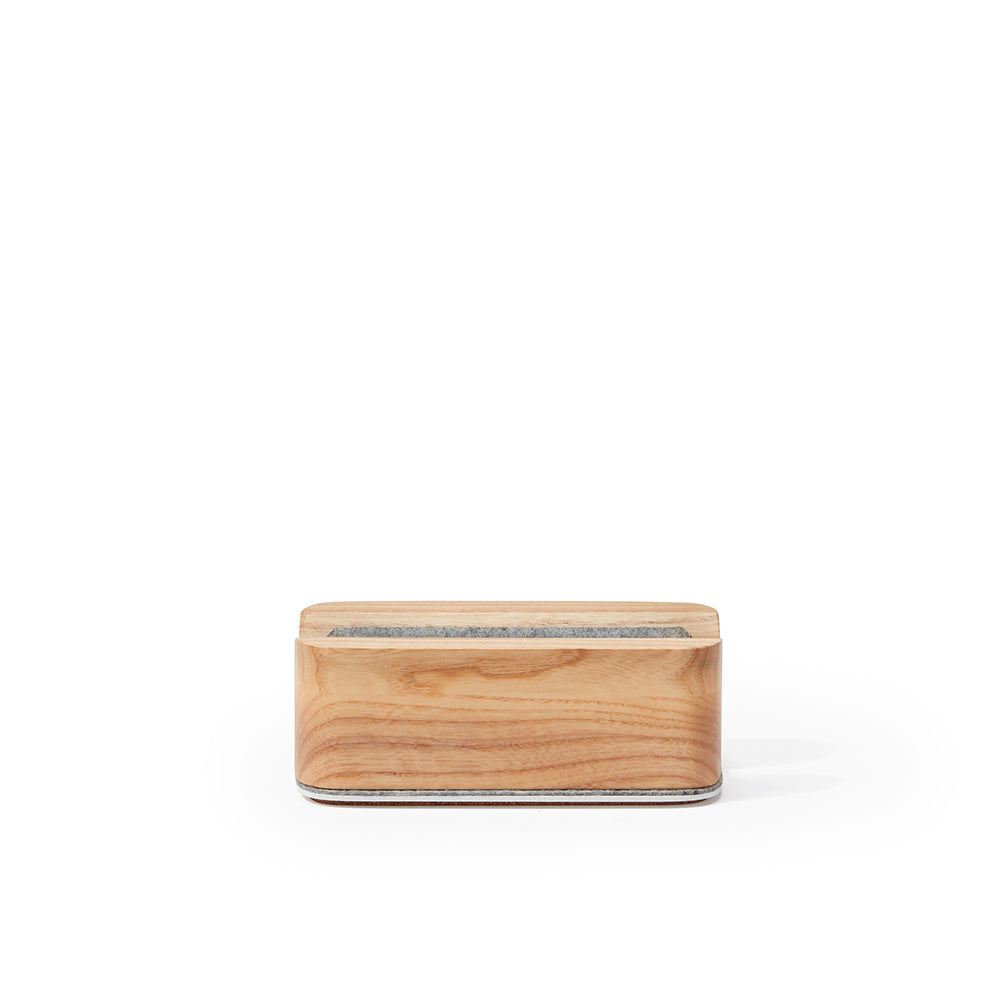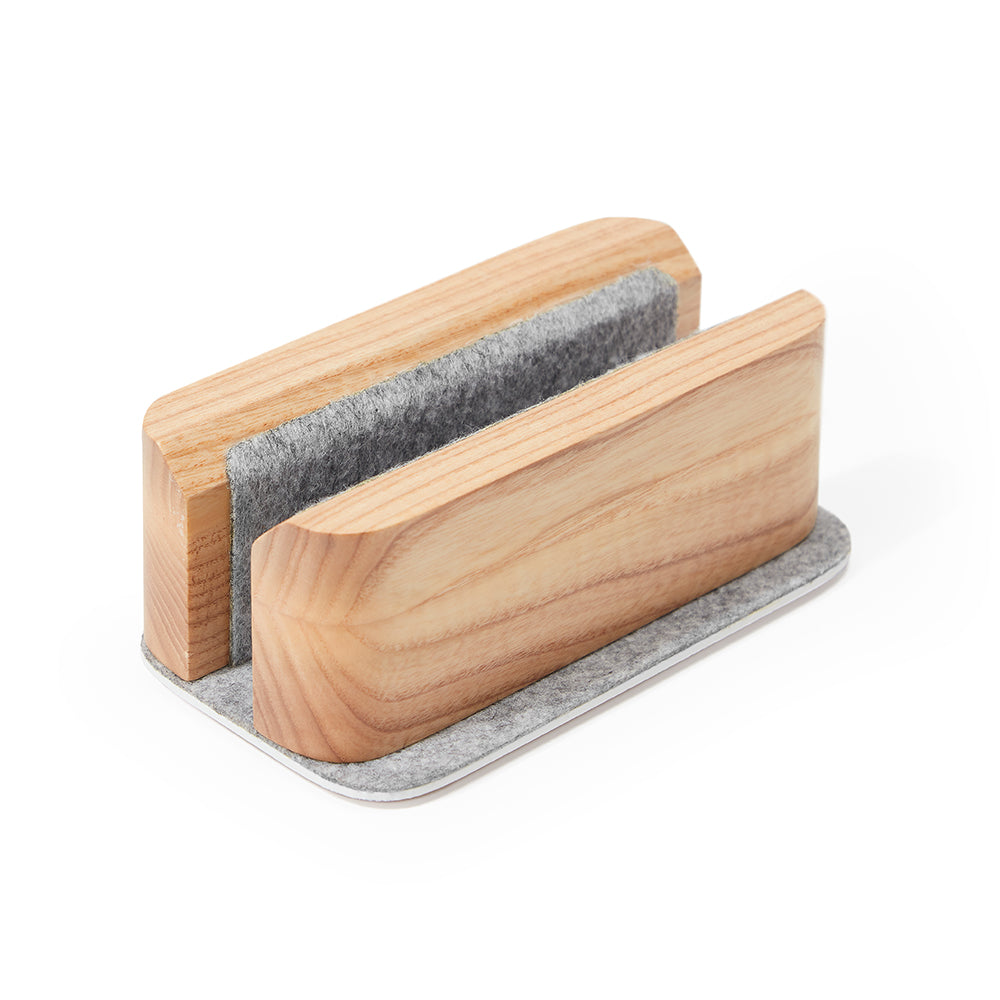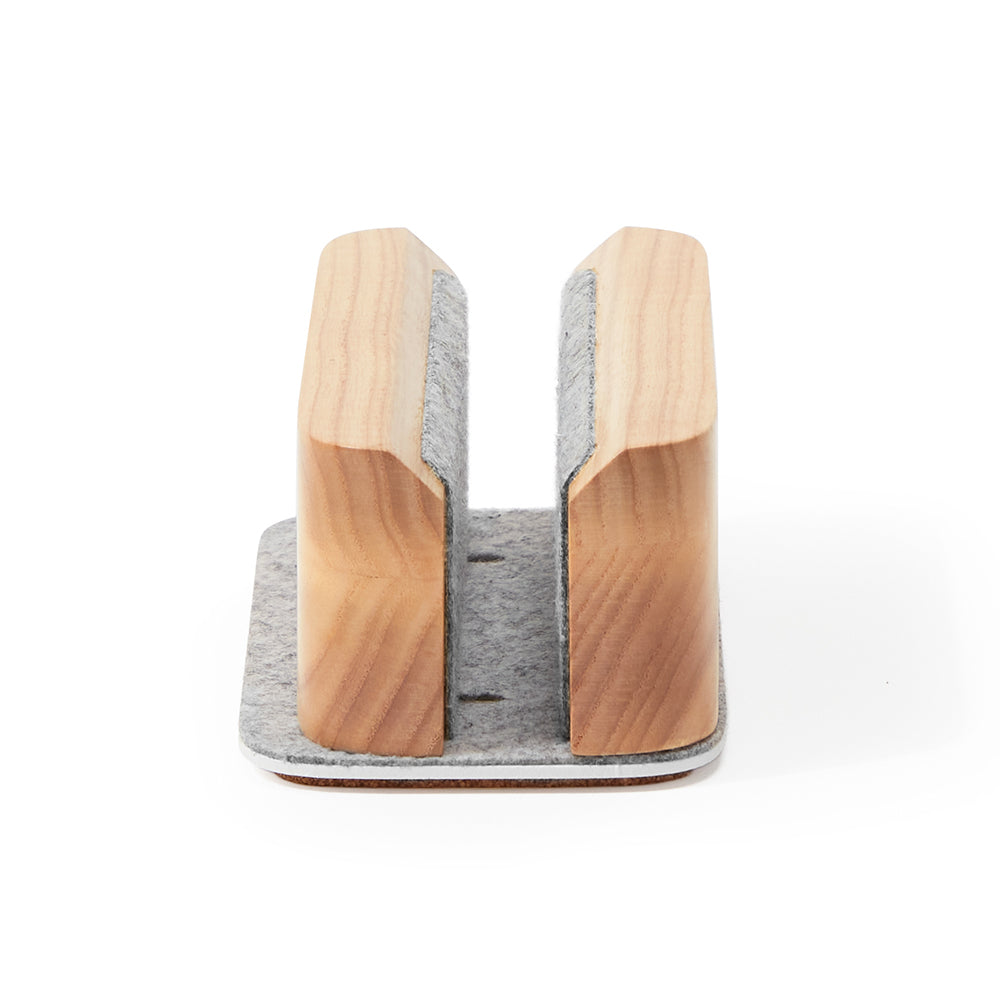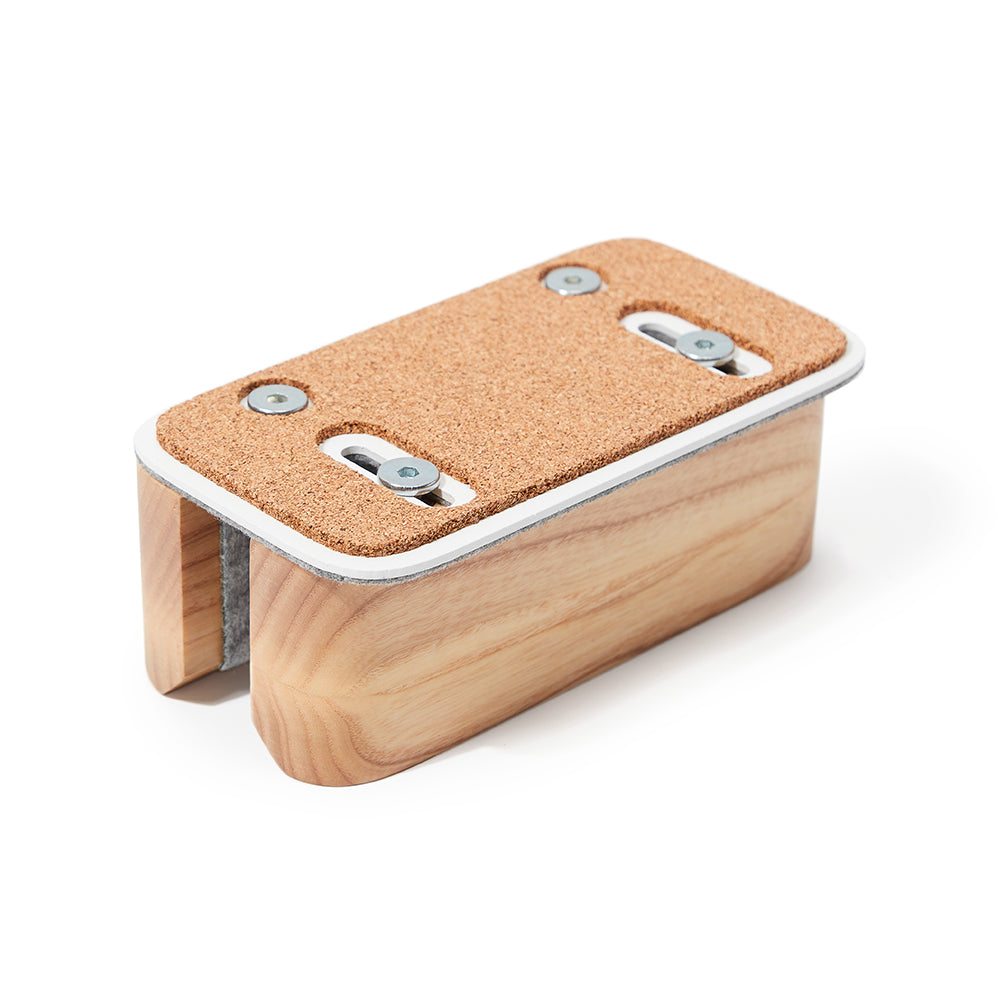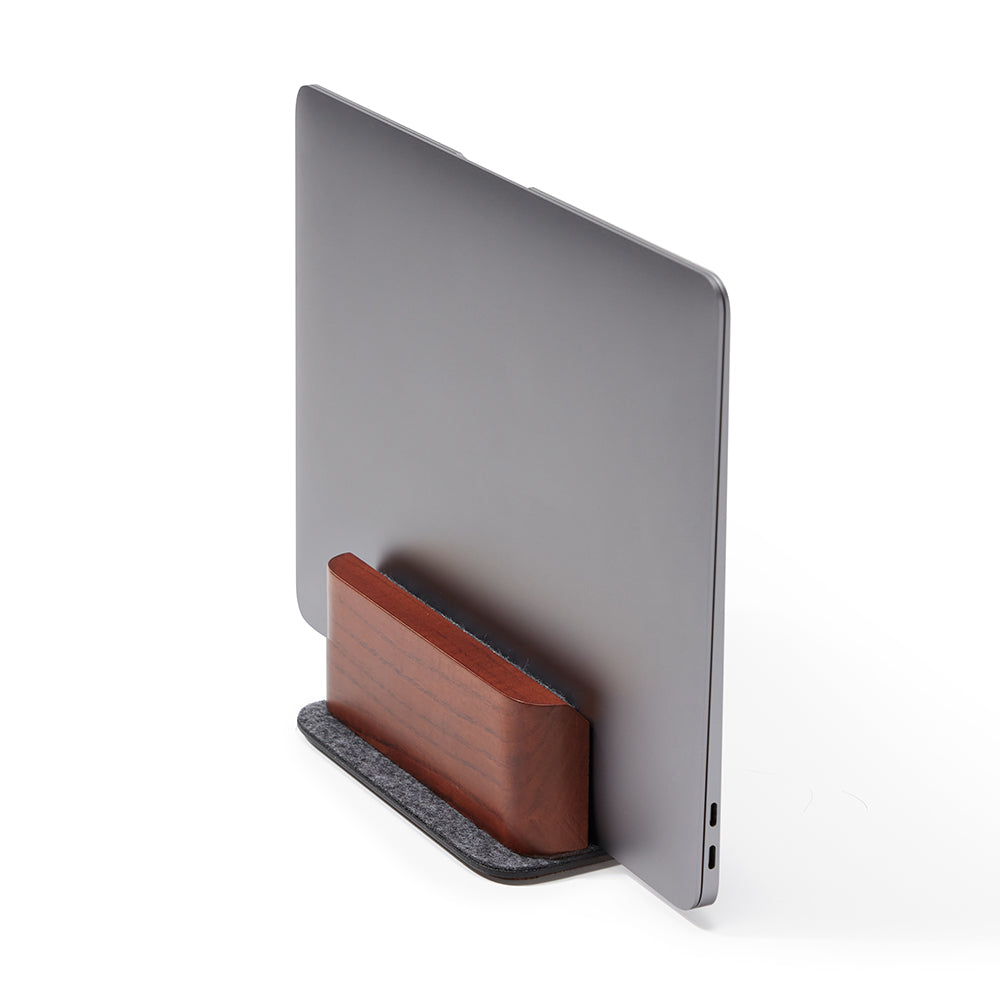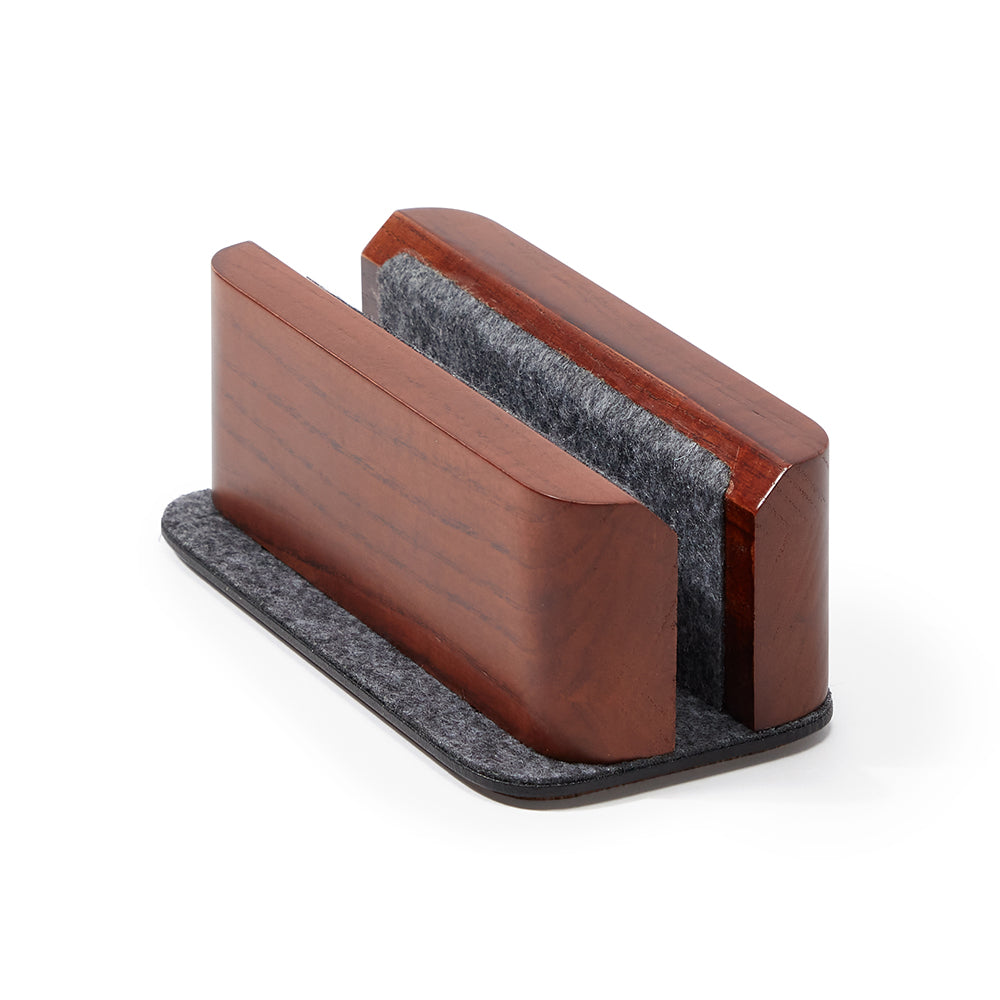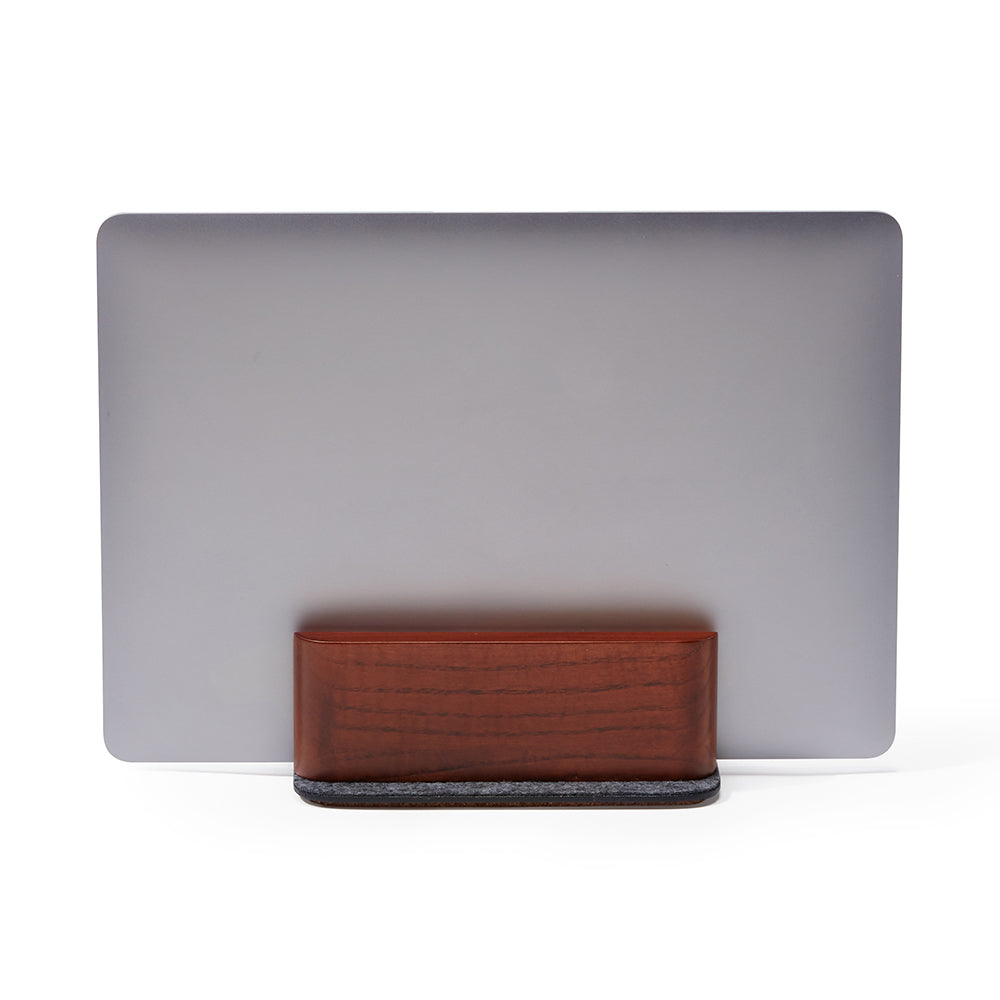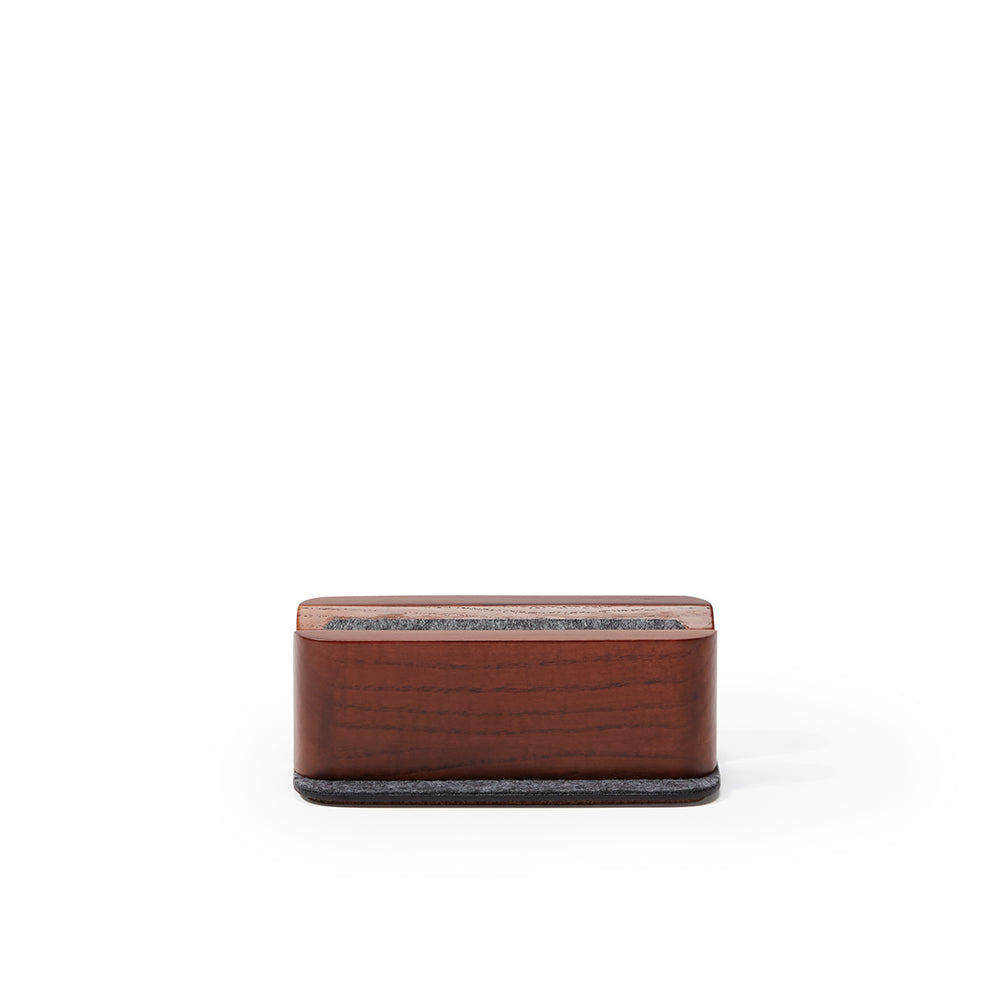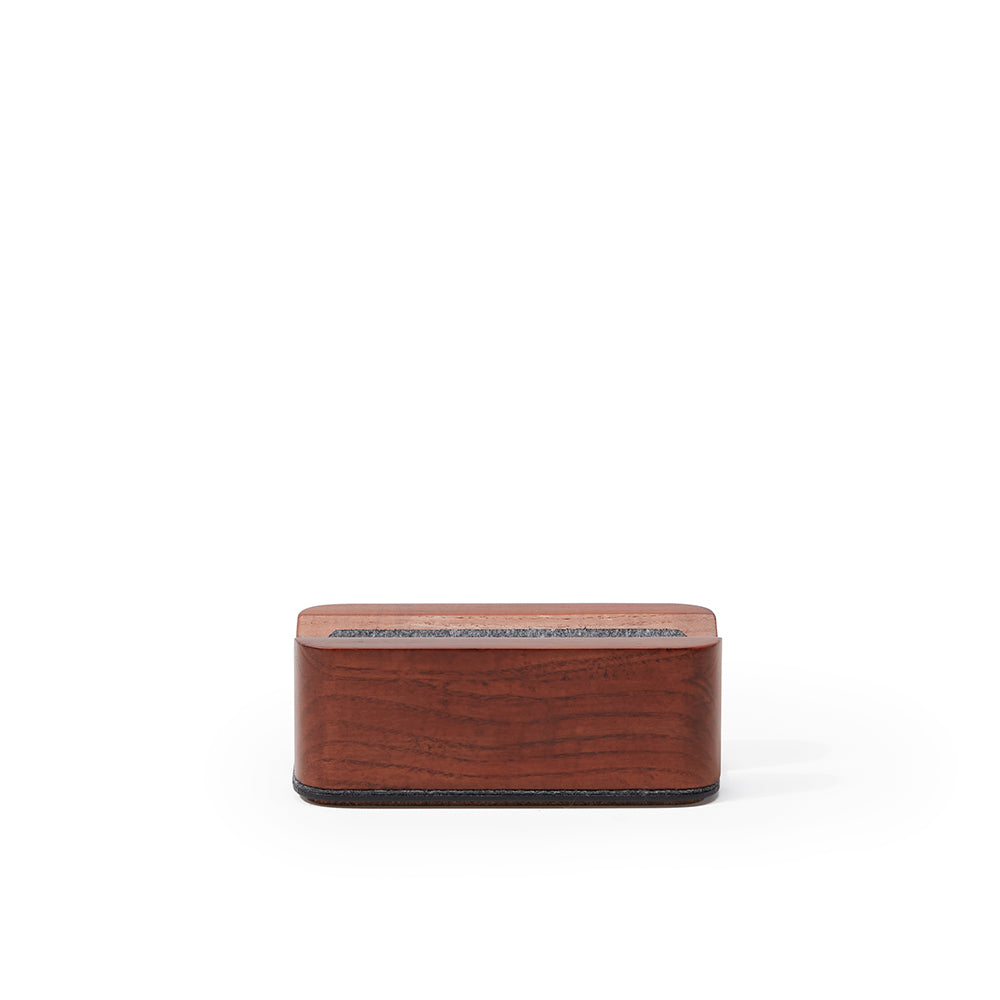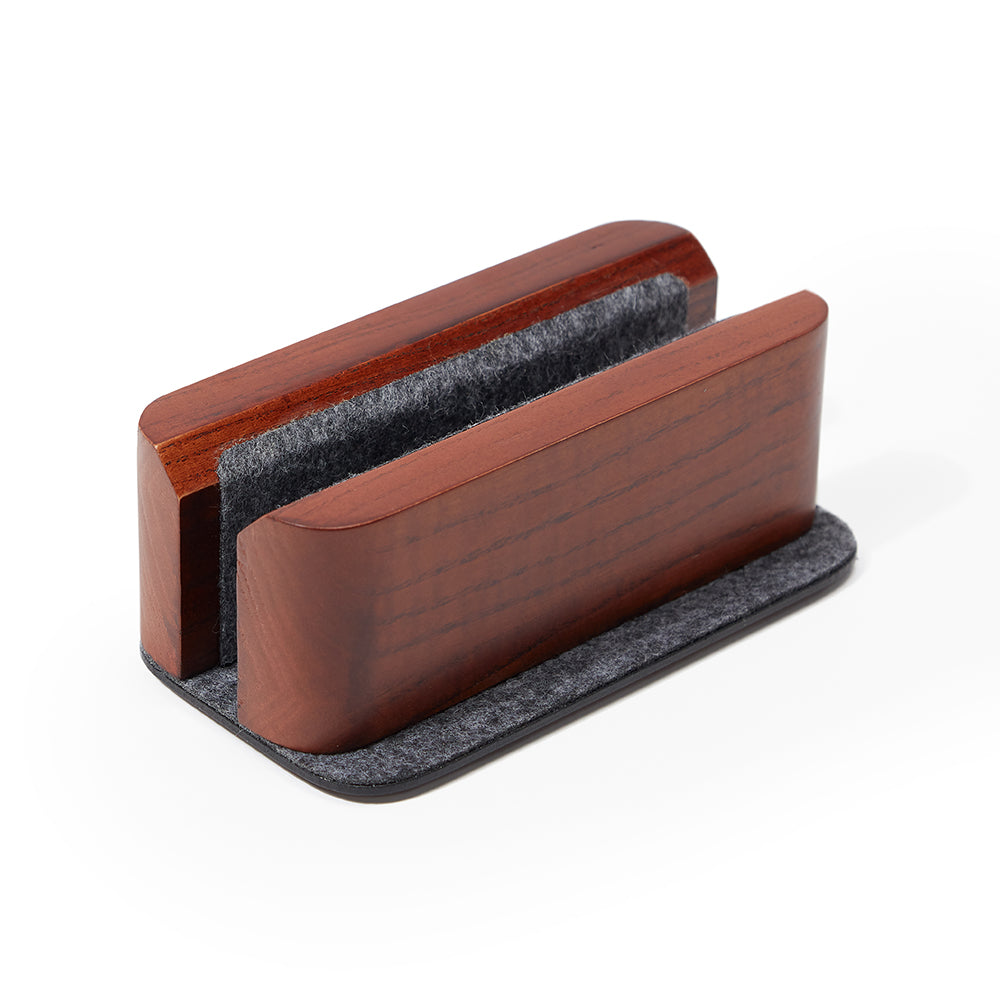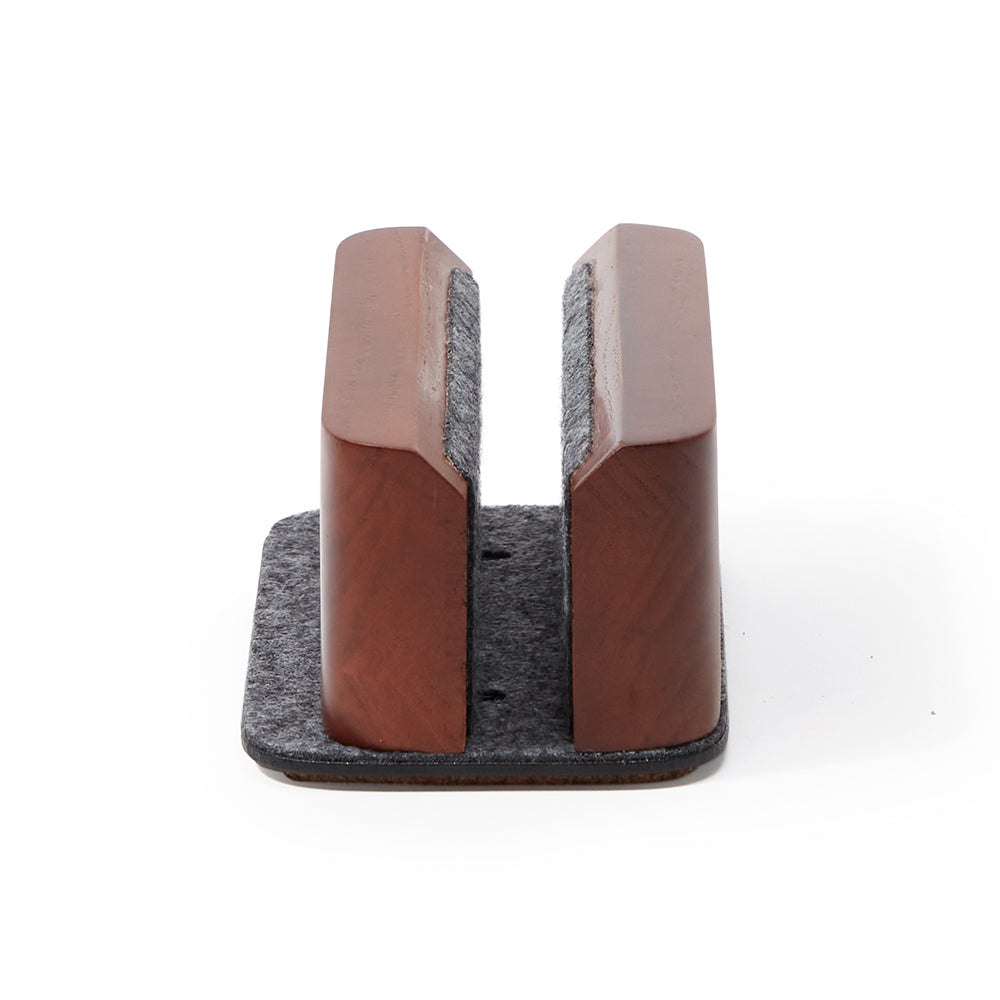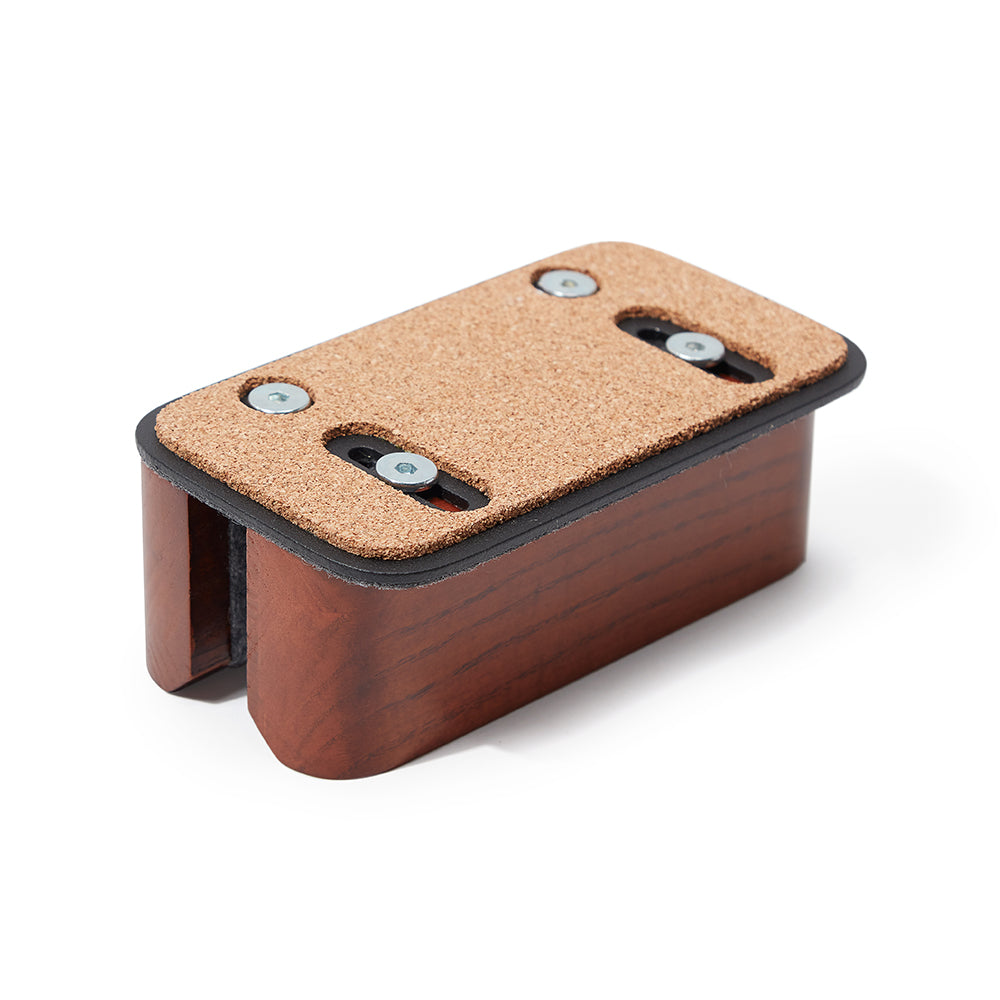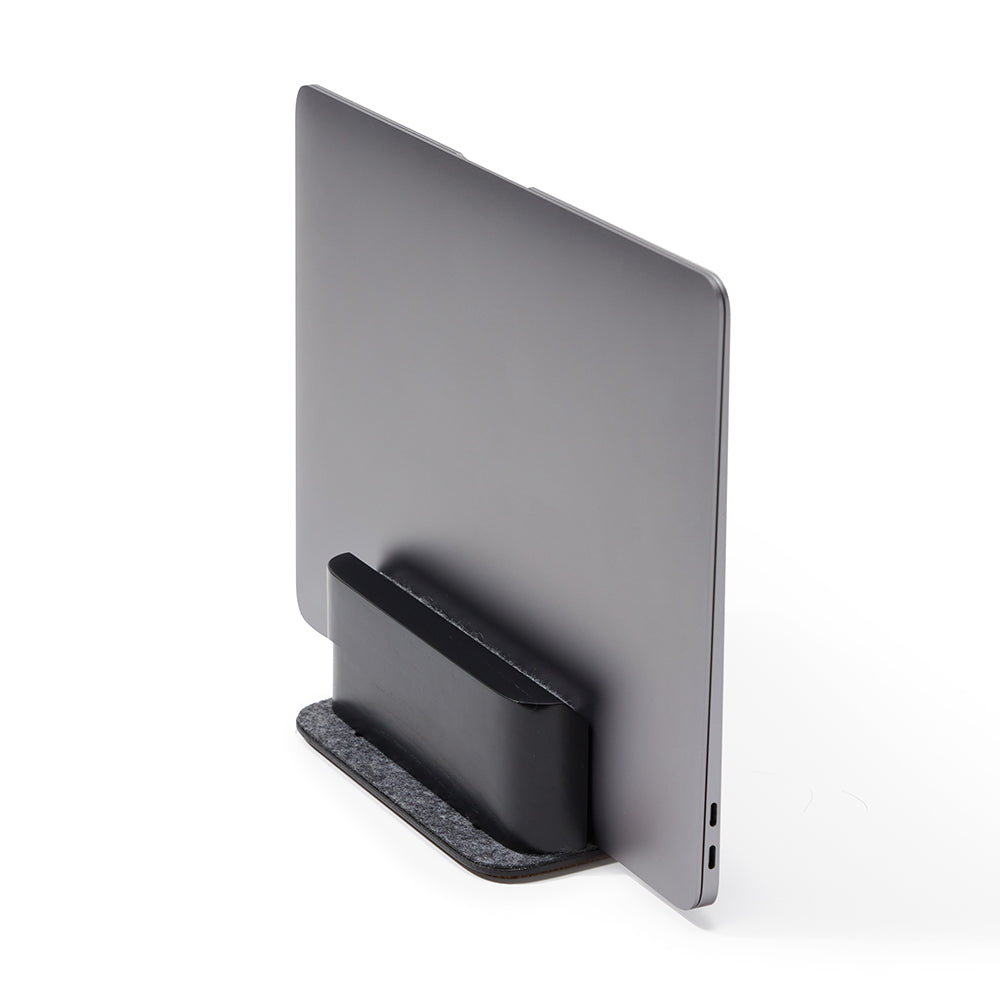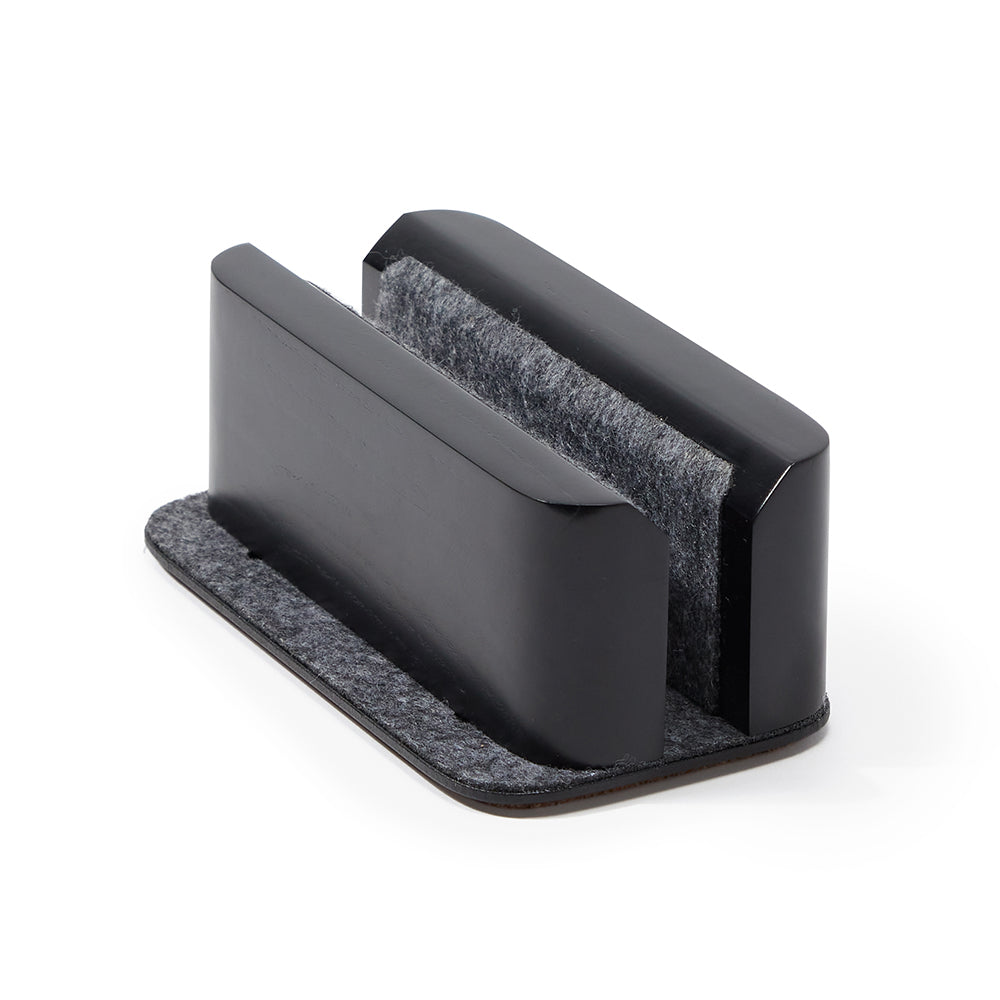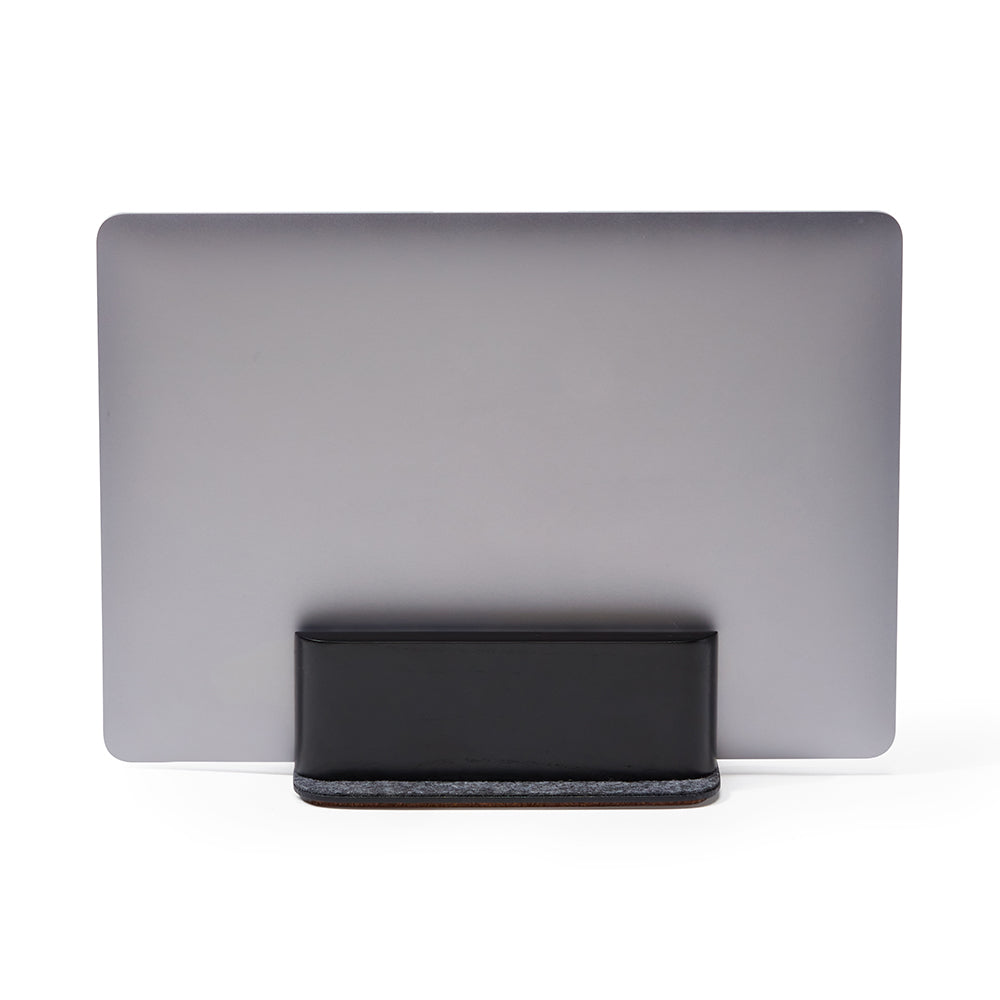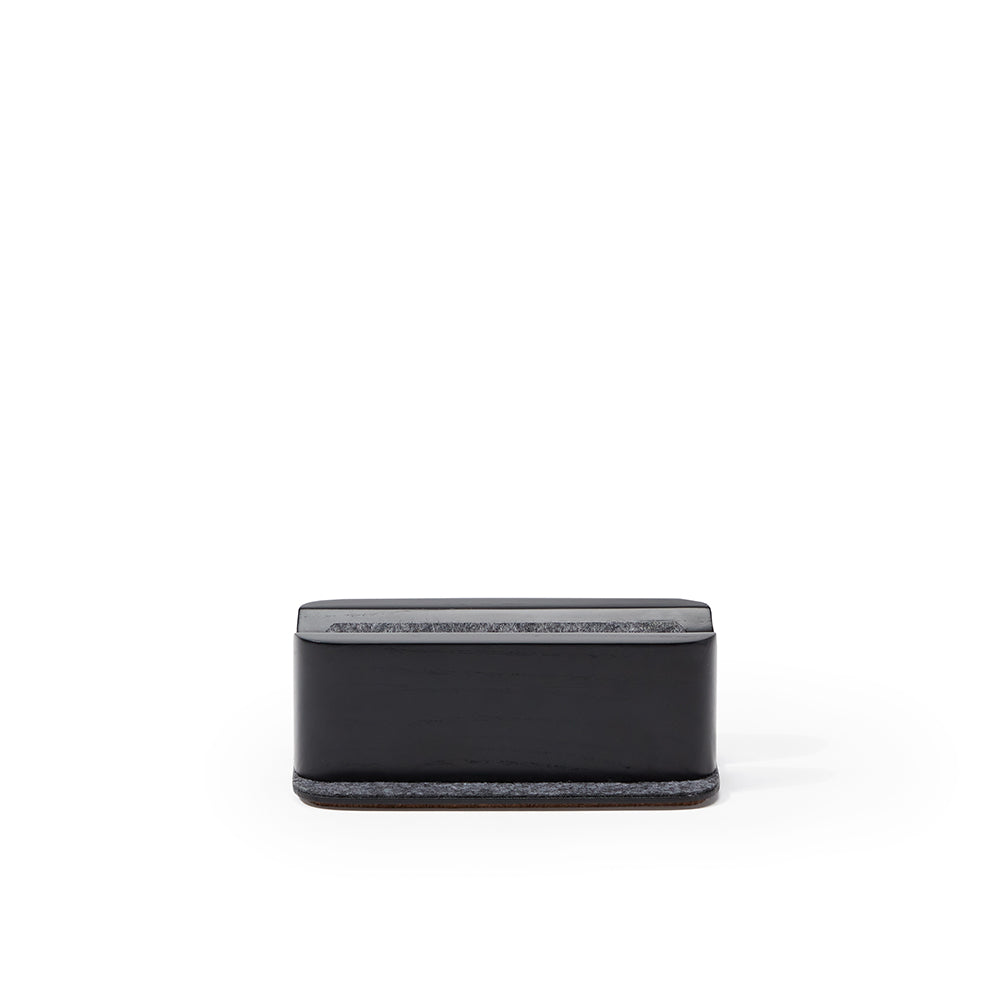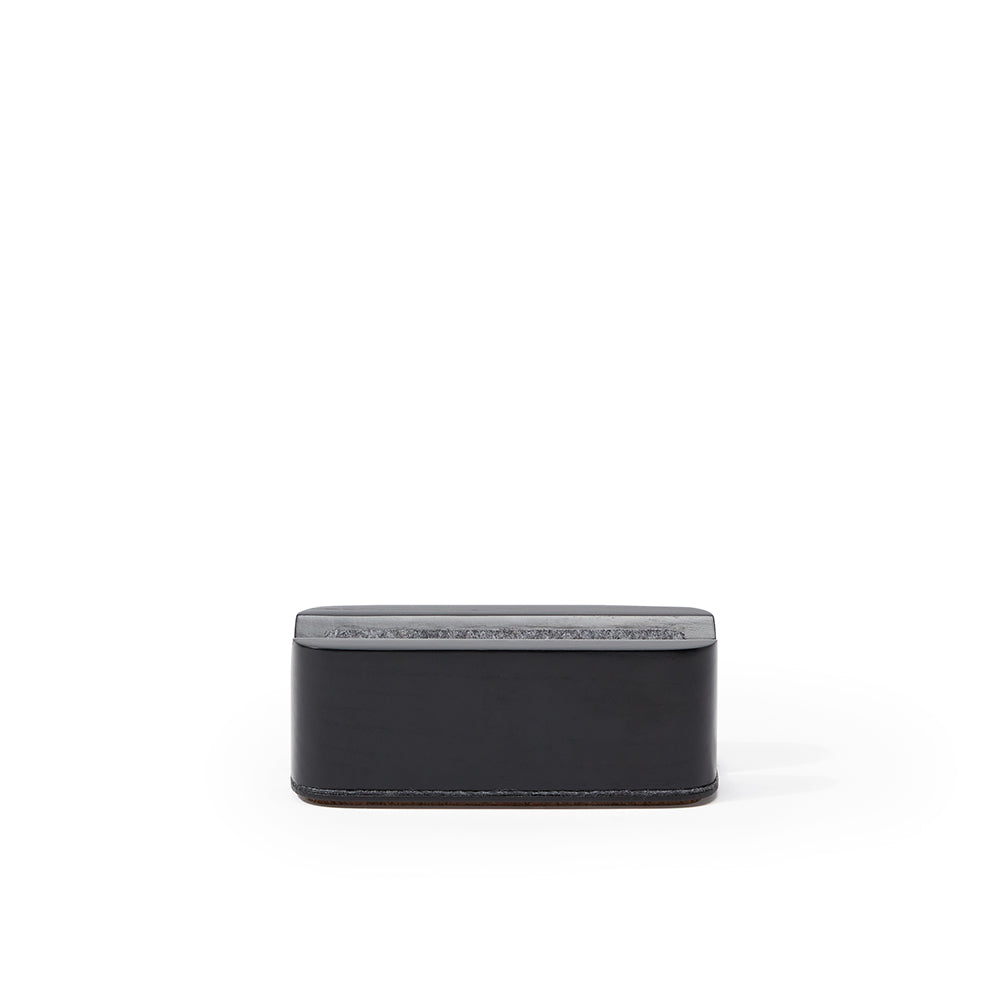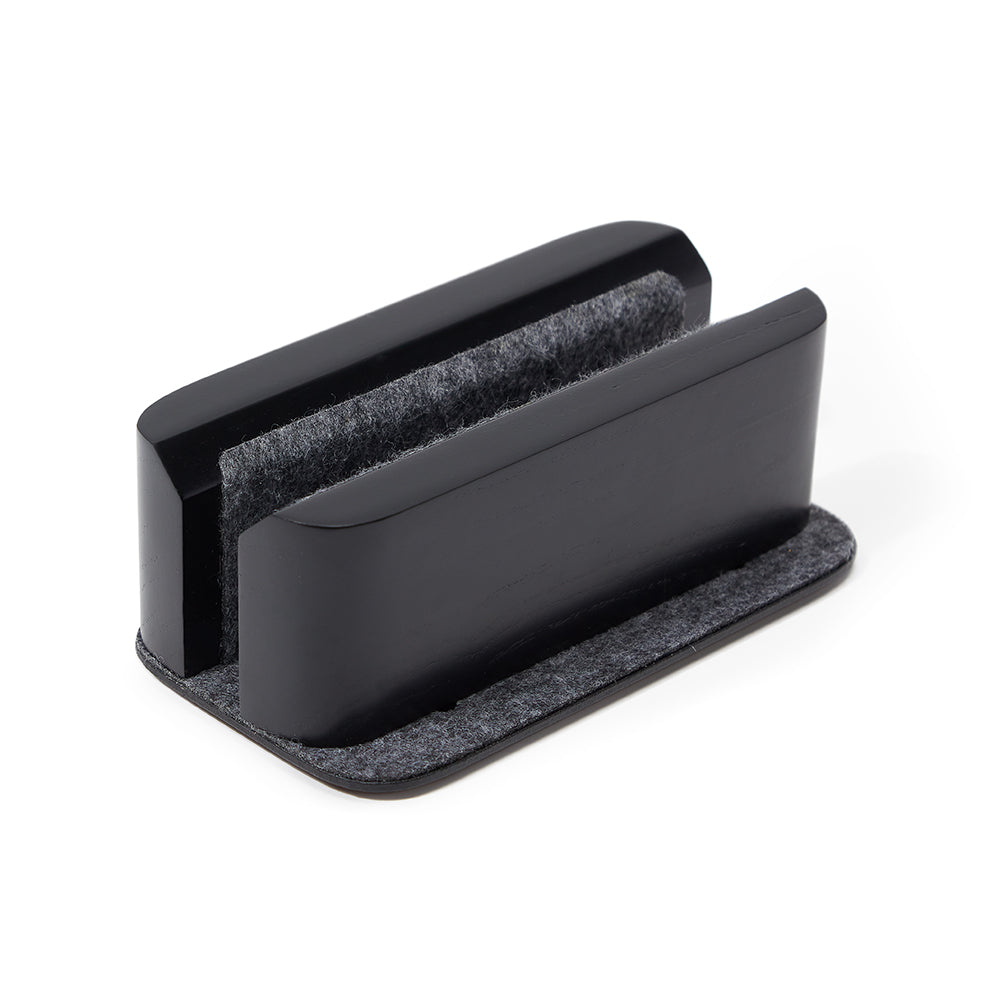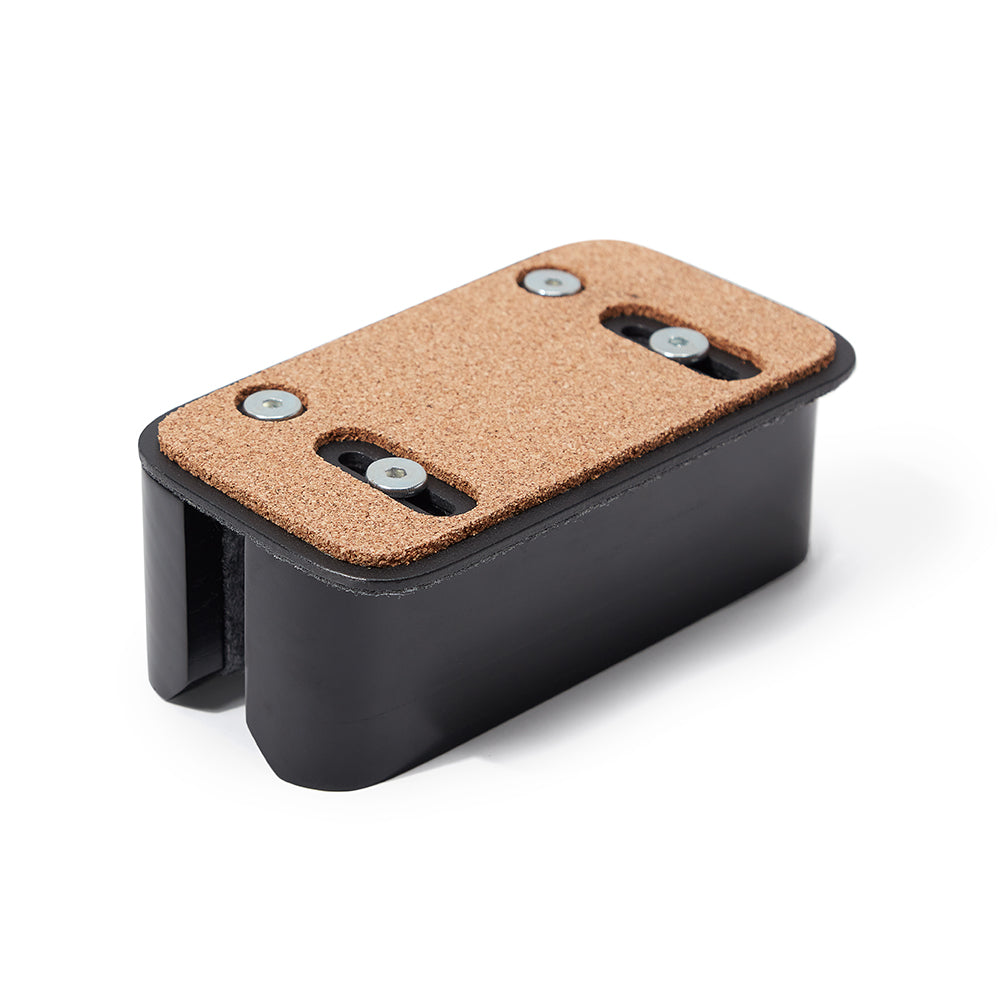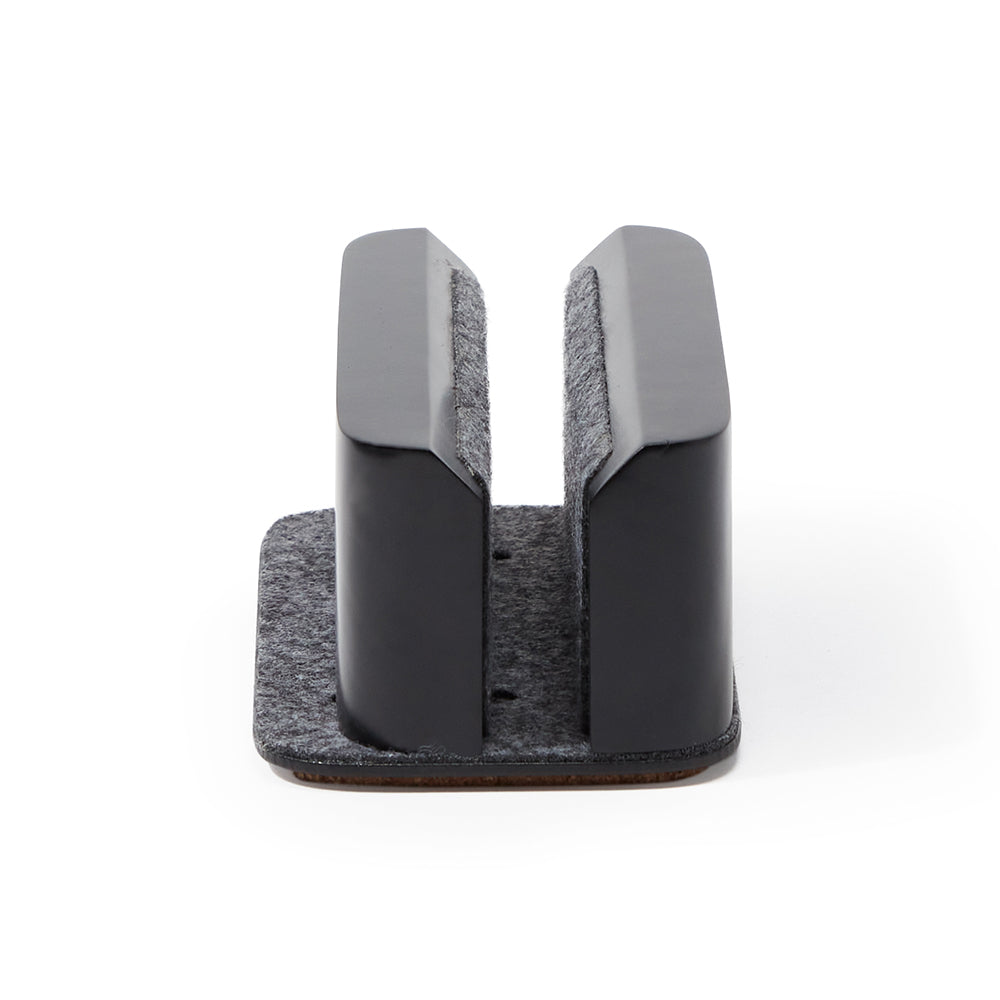 LA:DO™ Laptop Dock
Provide a stable and secure place to store your laptop and save valuable desk space with a vertical laptop stand.
---
The laptop dock is the perfect solution for organizing your workspace in a stylish and efficient way. The vertical design allows you to save valuable desk space while providing a sustainable and secure place to store your laptop. 

Our wood vertical laptop stand is made of premium wood with a sleek and modern design that will complement any workspace. With its sturdy construction, you can be sure that your laptop will be safe. 

Enjoy the benefits of a more organized and efficient workspace with our LA:DO laptop dock.
Durable and reliable wood types
Non-slip felt lining for safe storage
Width regulation for laptop or tablet size
Sustainable heavyweight design
With the implementation of new regulations in the EU on July 1st and in the UK on January 1st, any parcel valued at or above € 150 / £ 135 (including shipping costs) will undergo customs clearance, for which the recipient will be responsible for paying. This typically includes a 20% VAT (sales tax) and brokerage fees.




The amount of customs duties, import taxes, and brokerage fees will vary depending on the value of the parcel and the laws of your country. Please note that Eversolid is not responsible for these charges.




For a rough estimate of customs fees, you can follow this link: https://www.simplyduty.com/#calc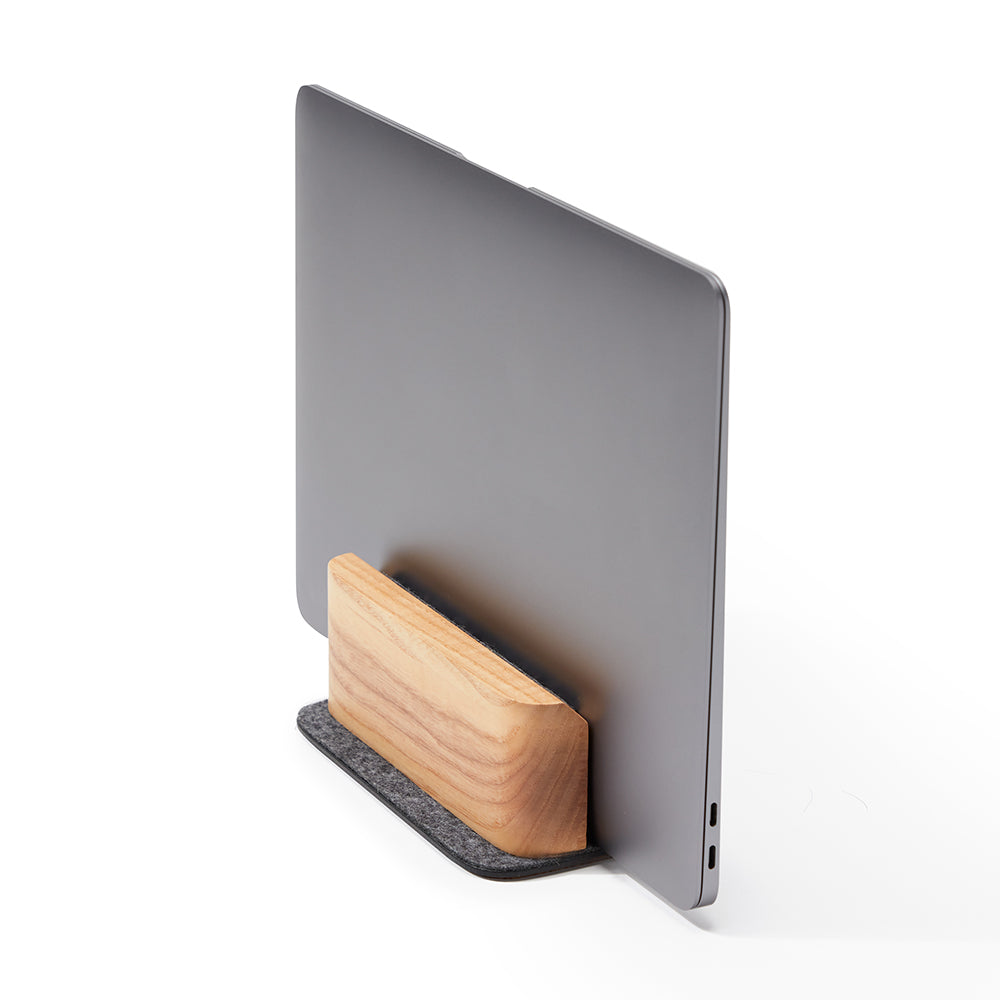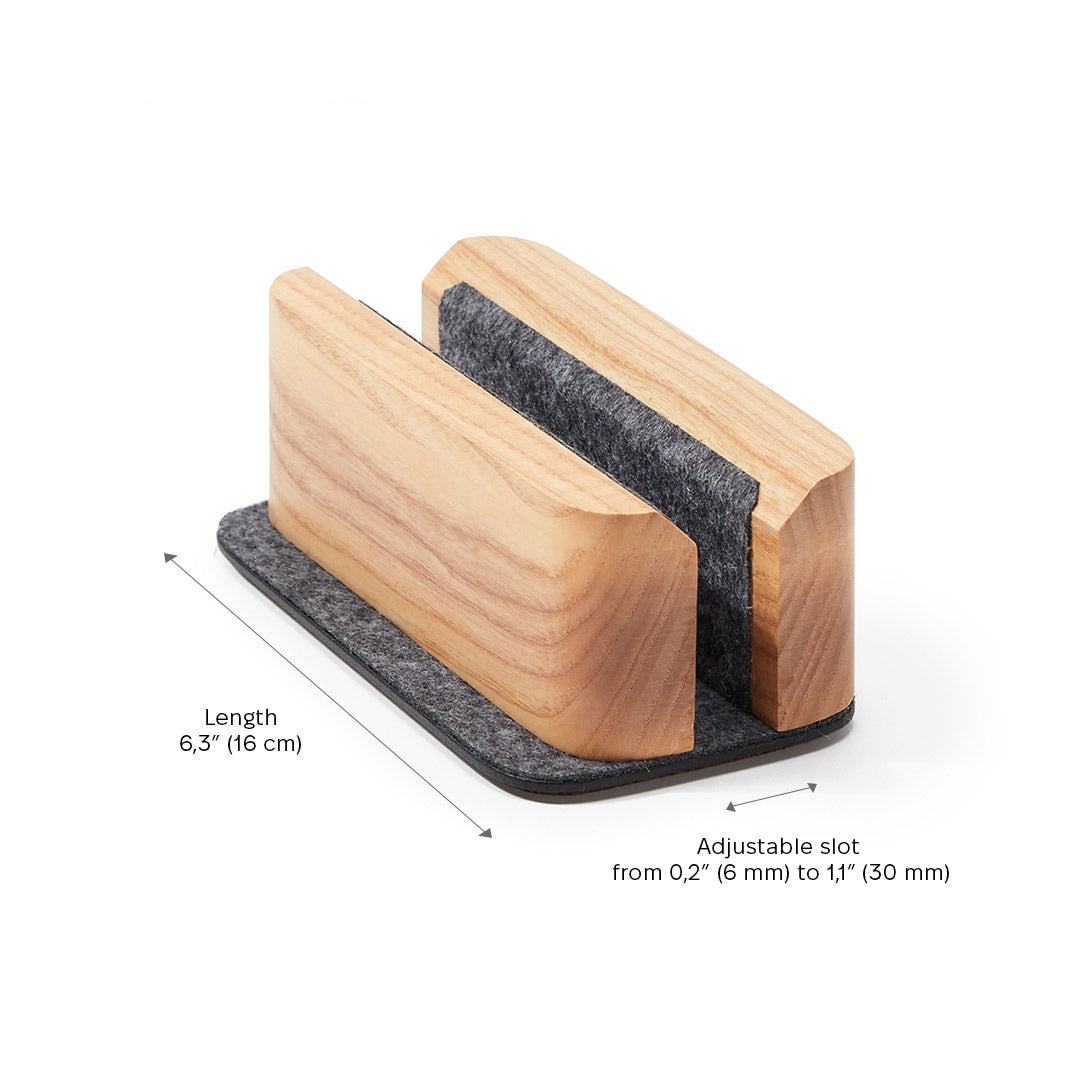 Adjustable Width
LA:DO Laptop Dock considers your devices' unique size and shape. With an adjustable width ranging from 6 mm to 30 mm, it's easy to position your laptop or tablet vertically, ensuring the device stands as flat as possible.
Frees Up Extra Space
LA:DO Laptop Dock provides a convenient way to store your laptop or tablet when not in use, freeing up valuable desk space for other activities. Its compact size ensures that it doesn't take up much visual space on your desk, while also serving as a sleek and stylish accessory that adds to the aesthetic of your workspace.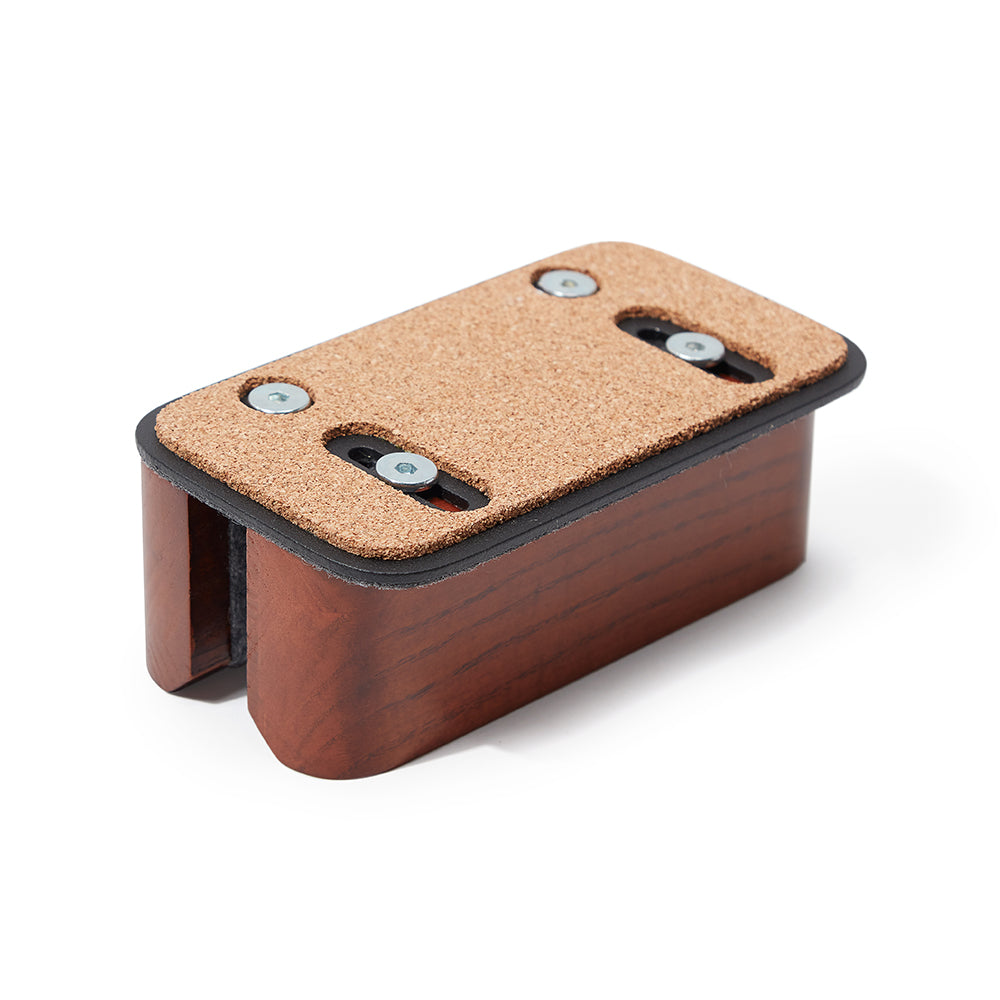 Solid Made
The vertical laptop stand is stable enough to hold even large laptops without any wobbling. Its solid design allows you to easily put your device in the stand, and the heavy weight, along with the cork lining, prevents the stand from slipping when you take out or put your laptop in it. The stand walls are made of premium wood and felt, ensuring that your laptop is kept safe from scratches and damage.
This product has no reviews yet.