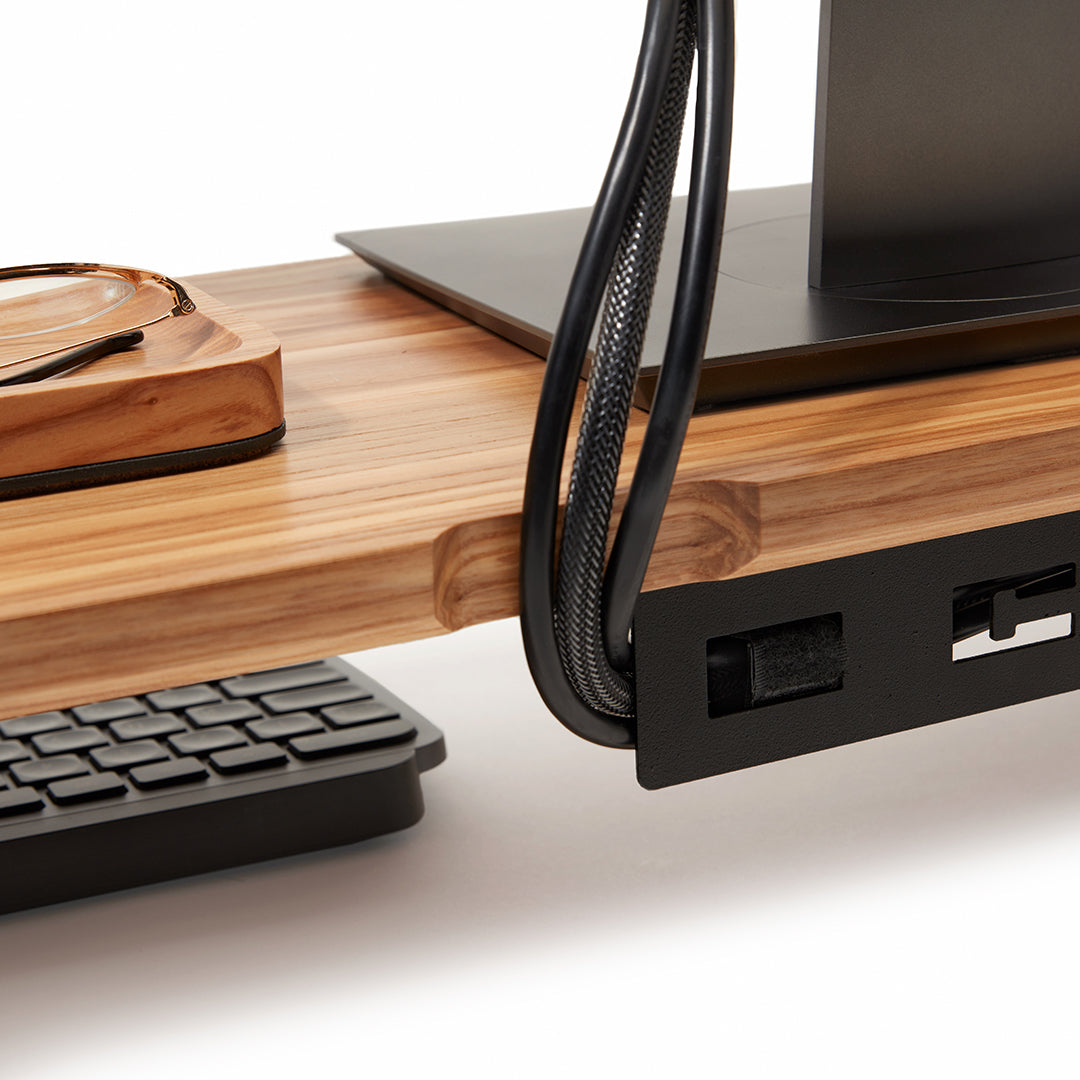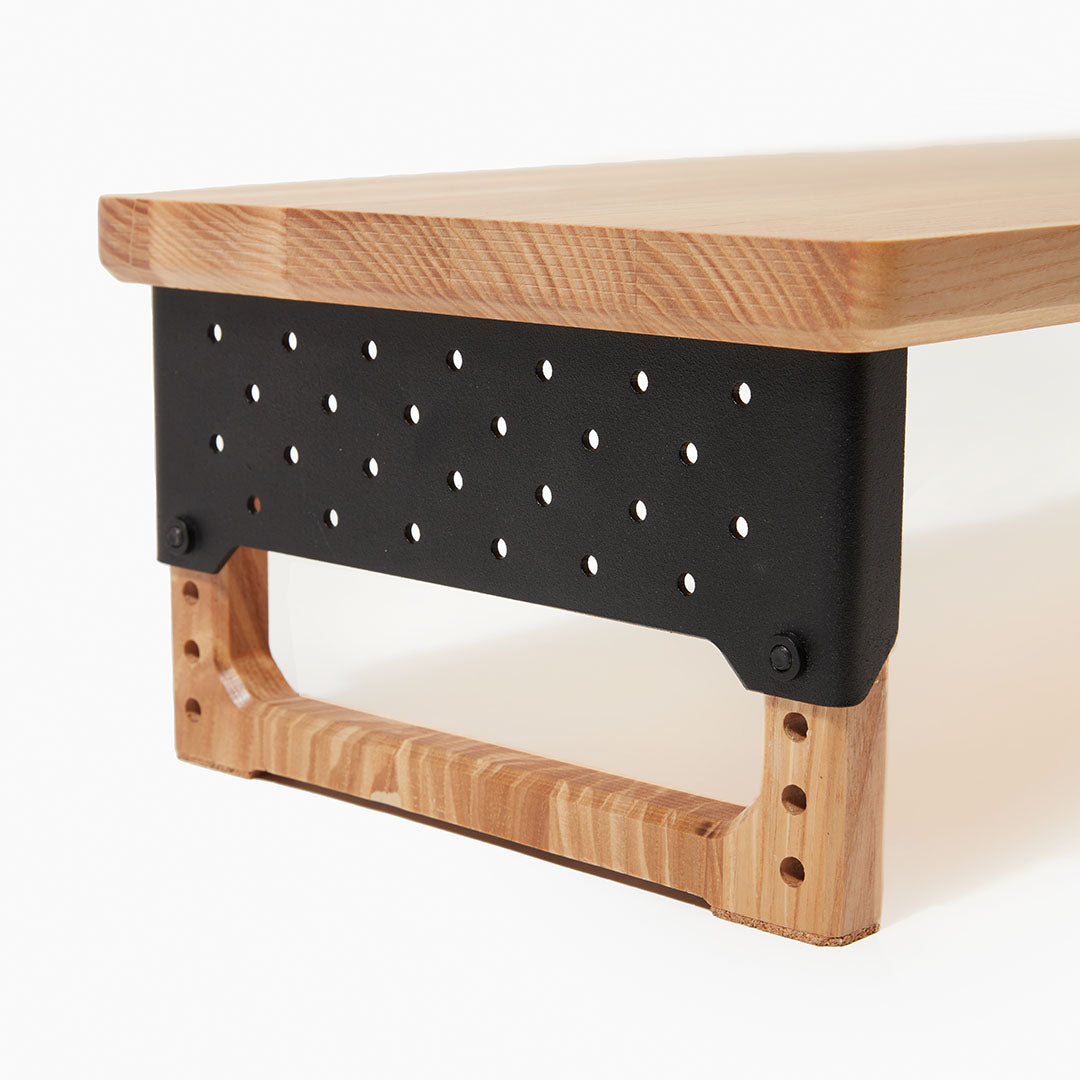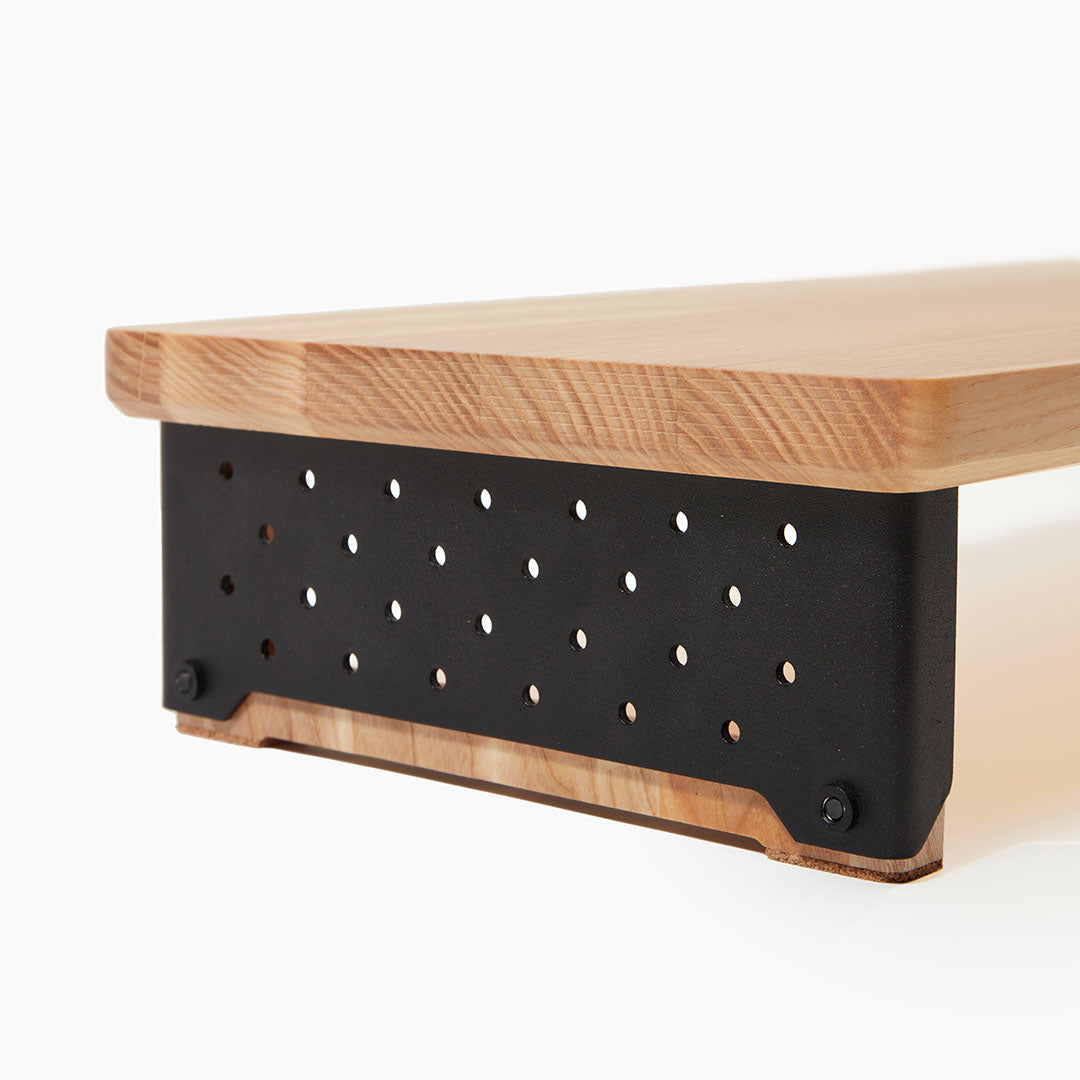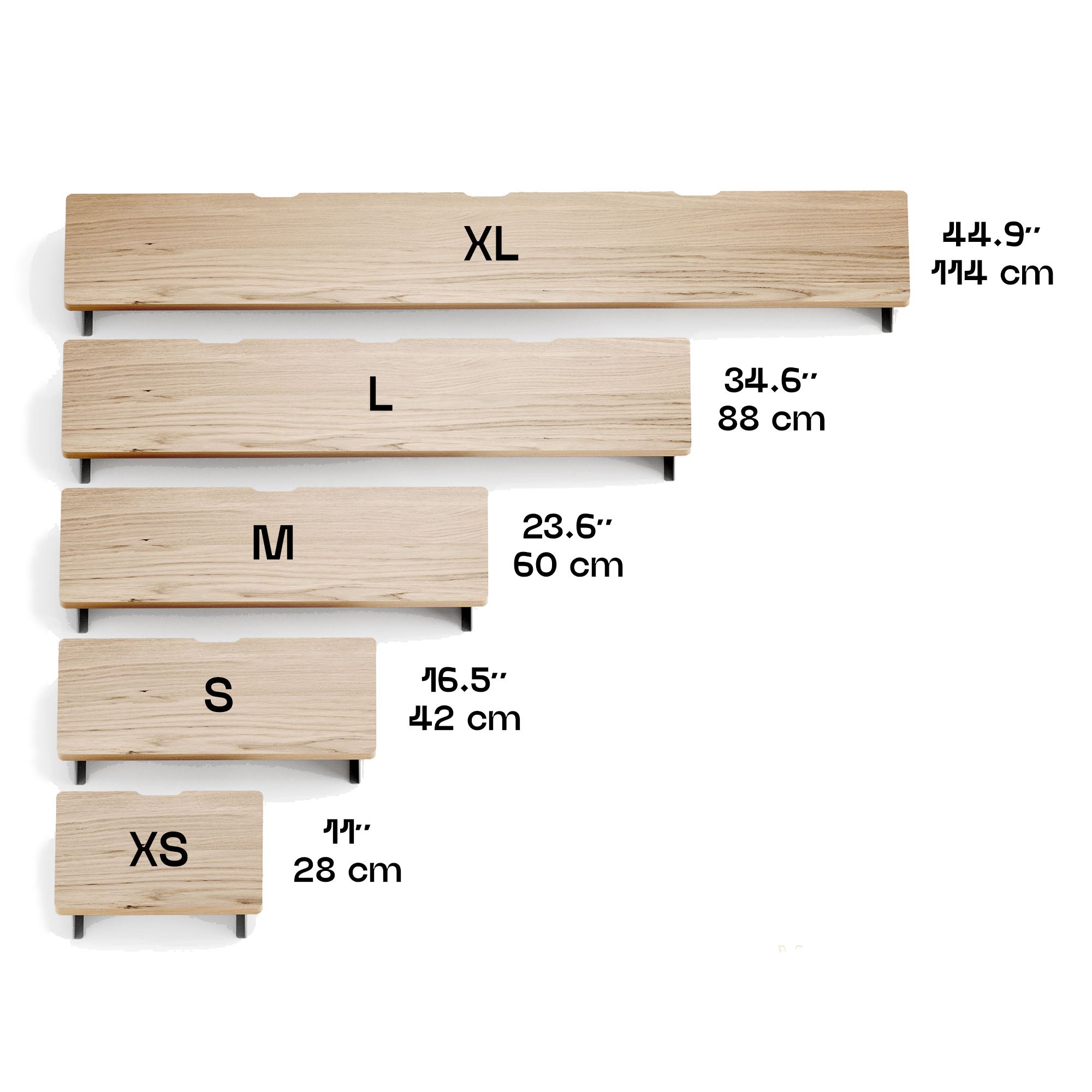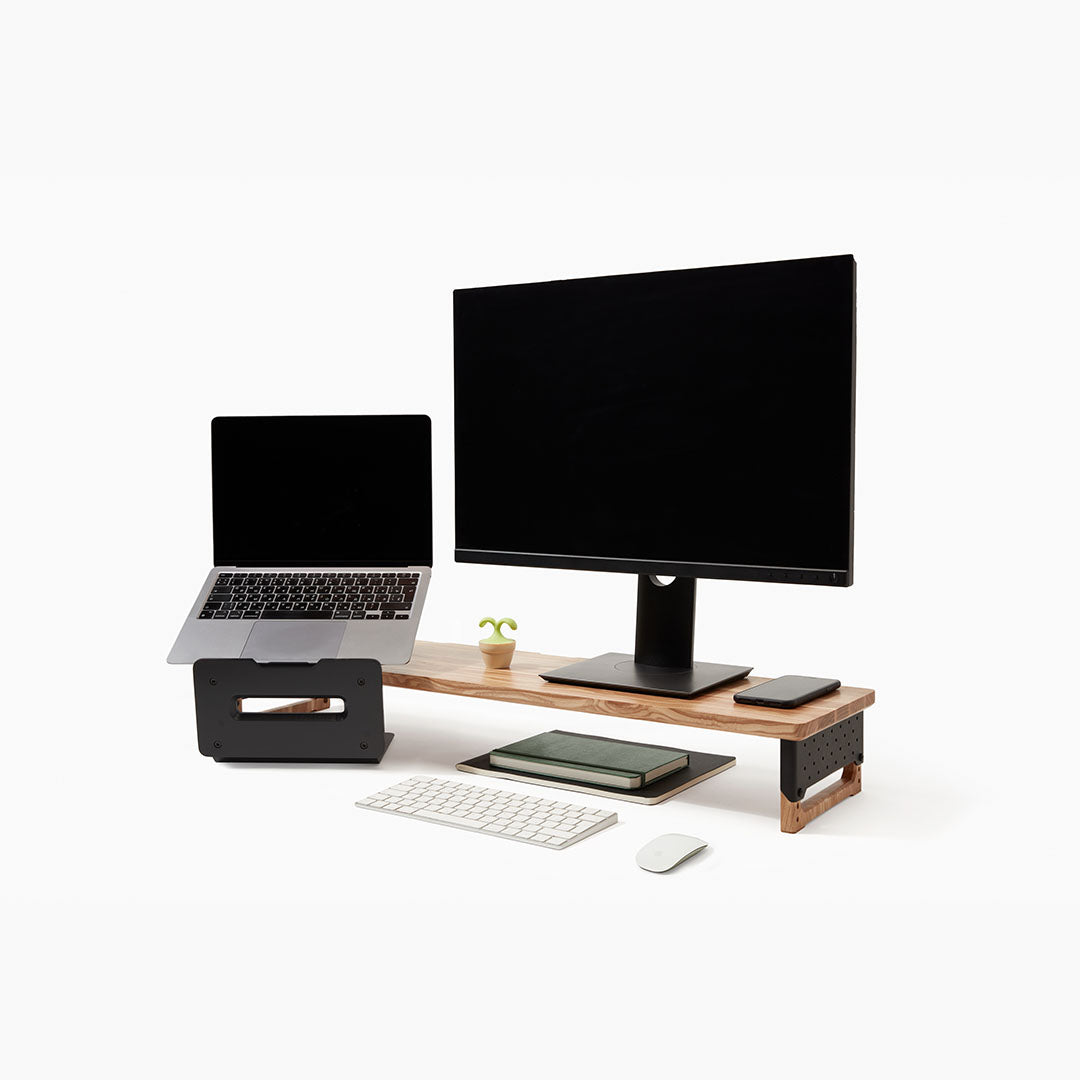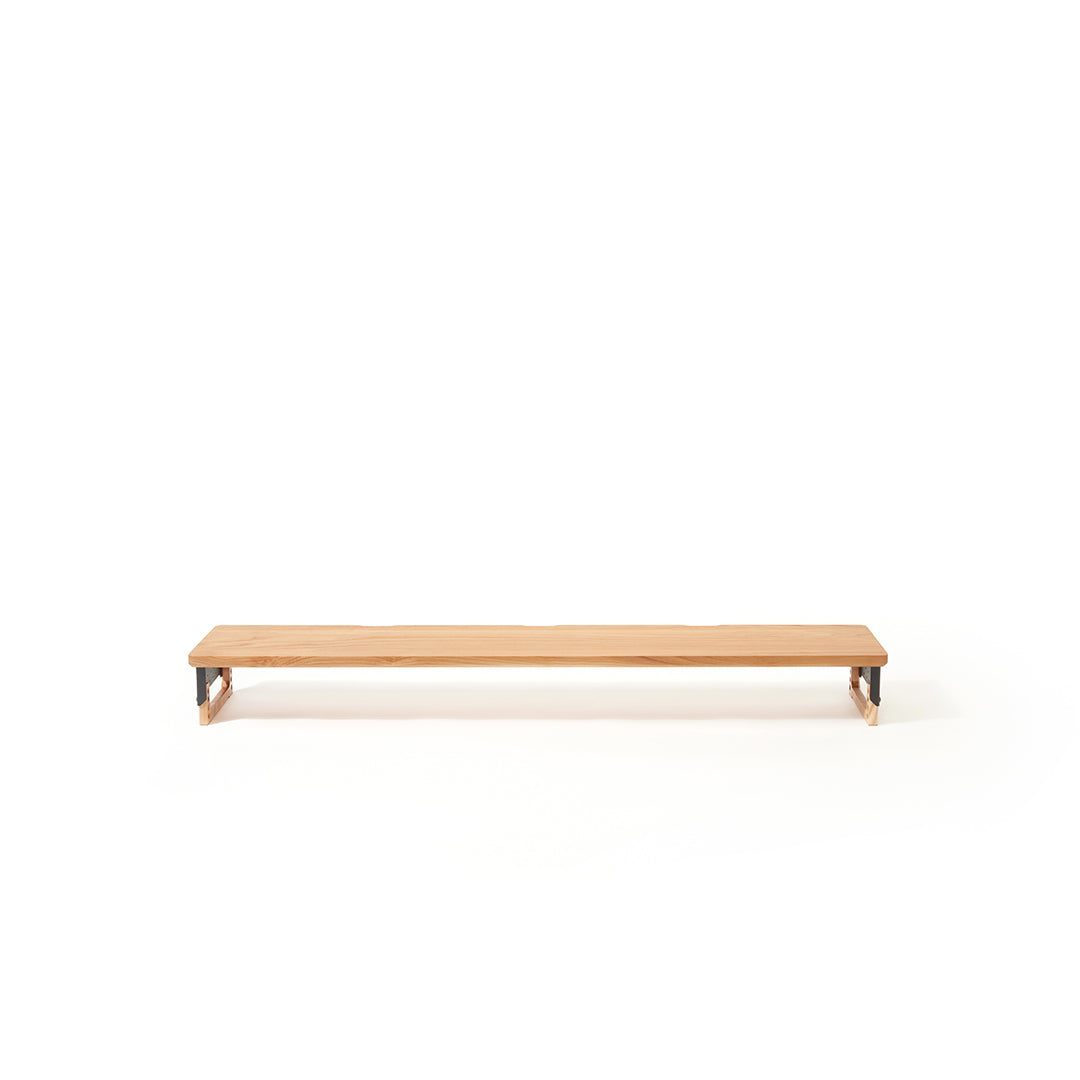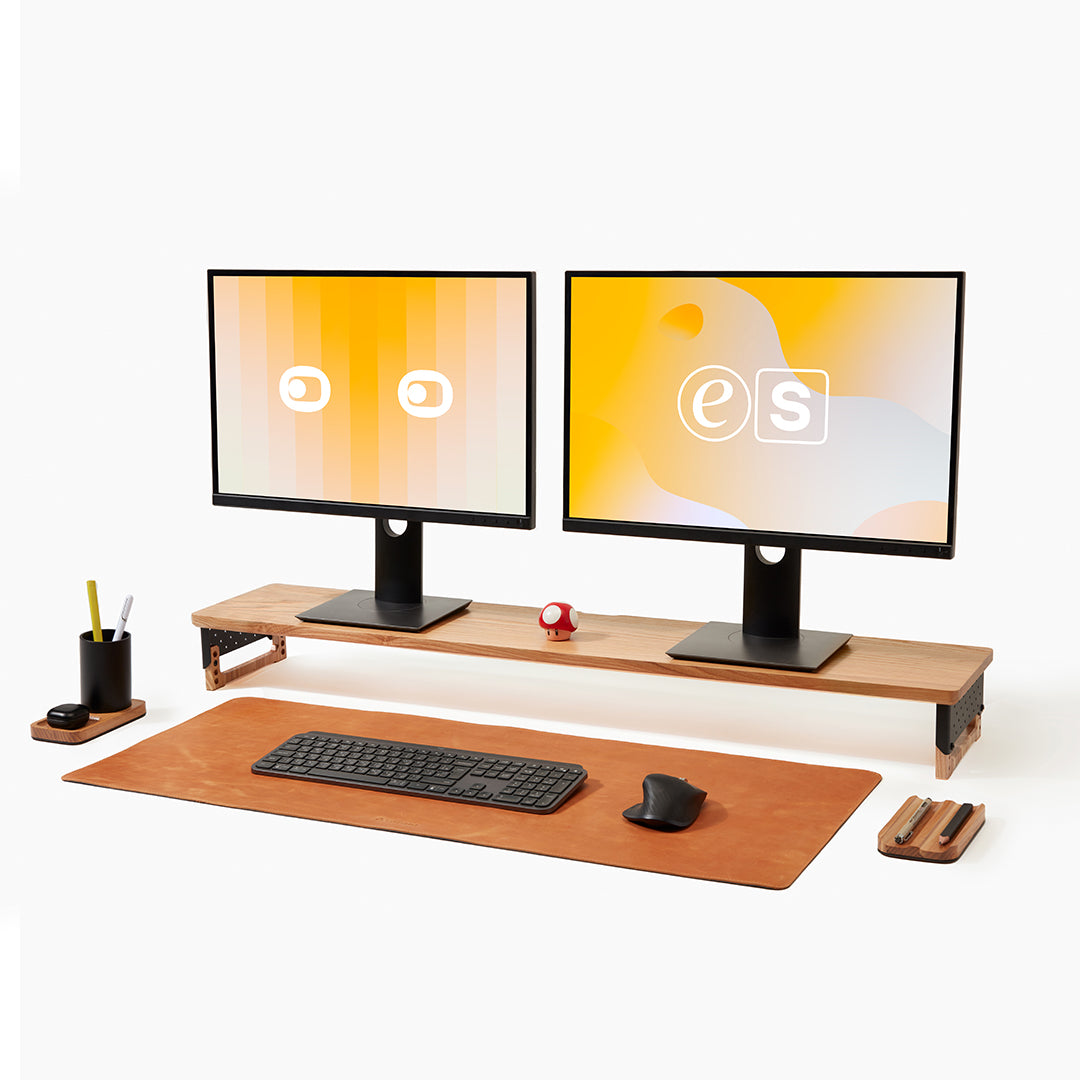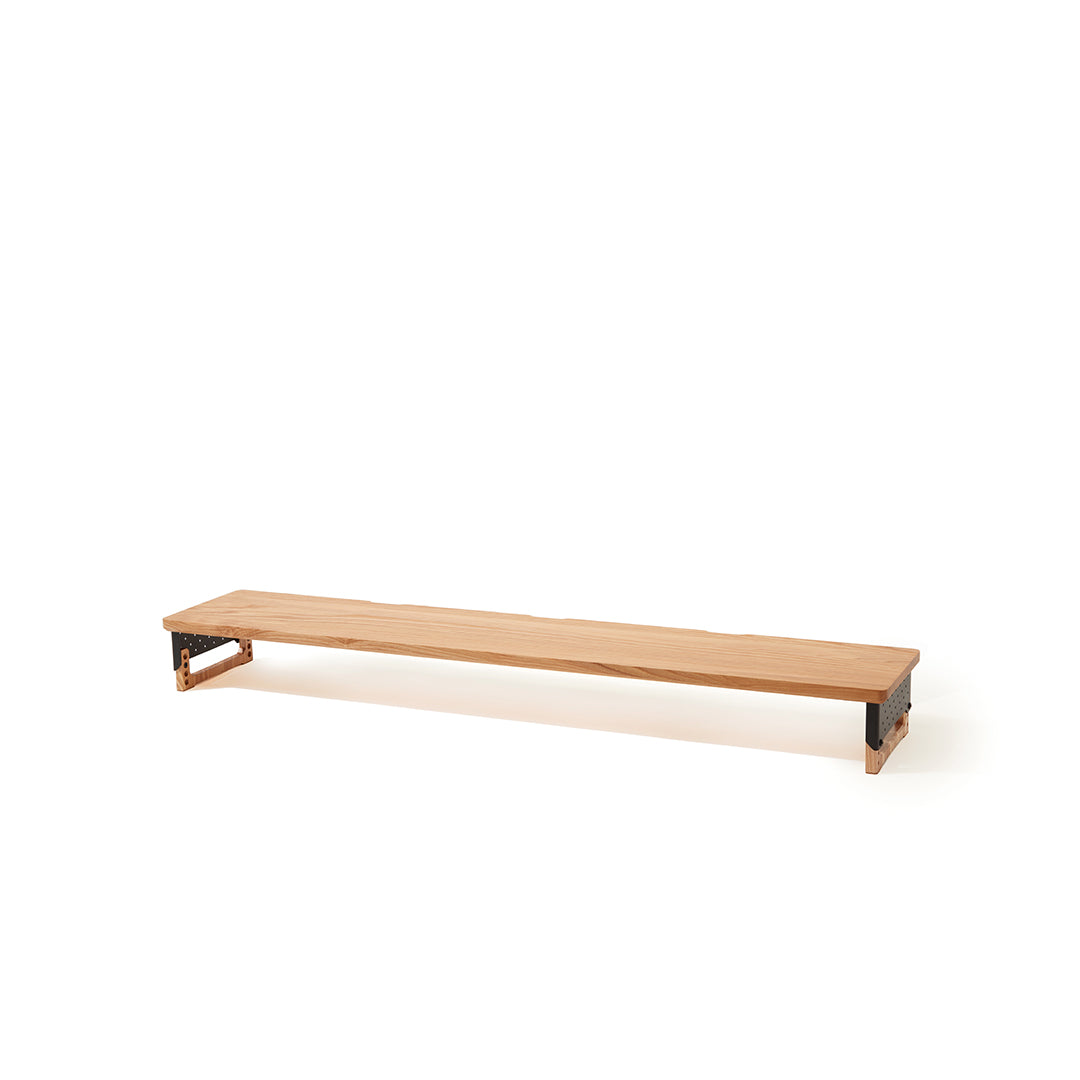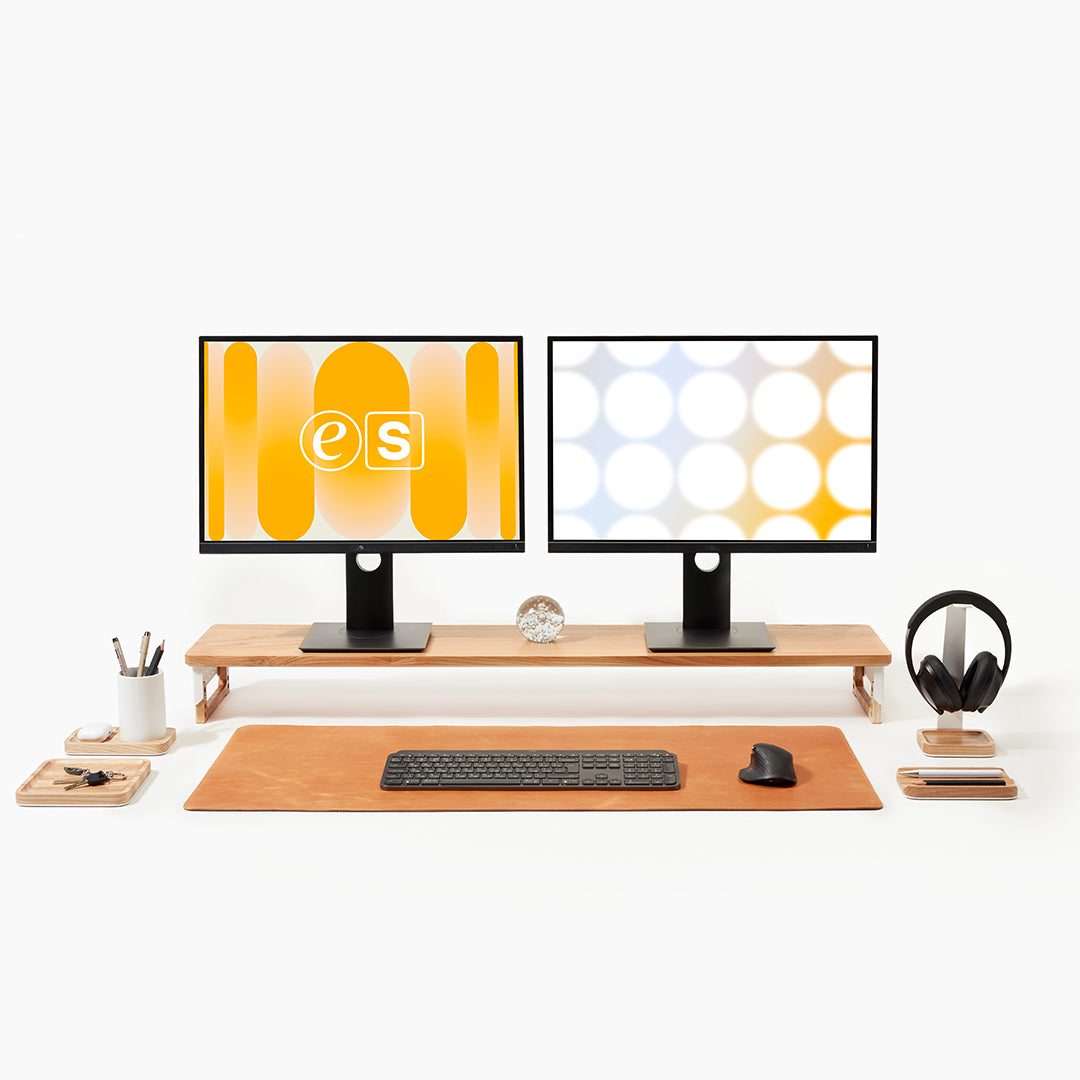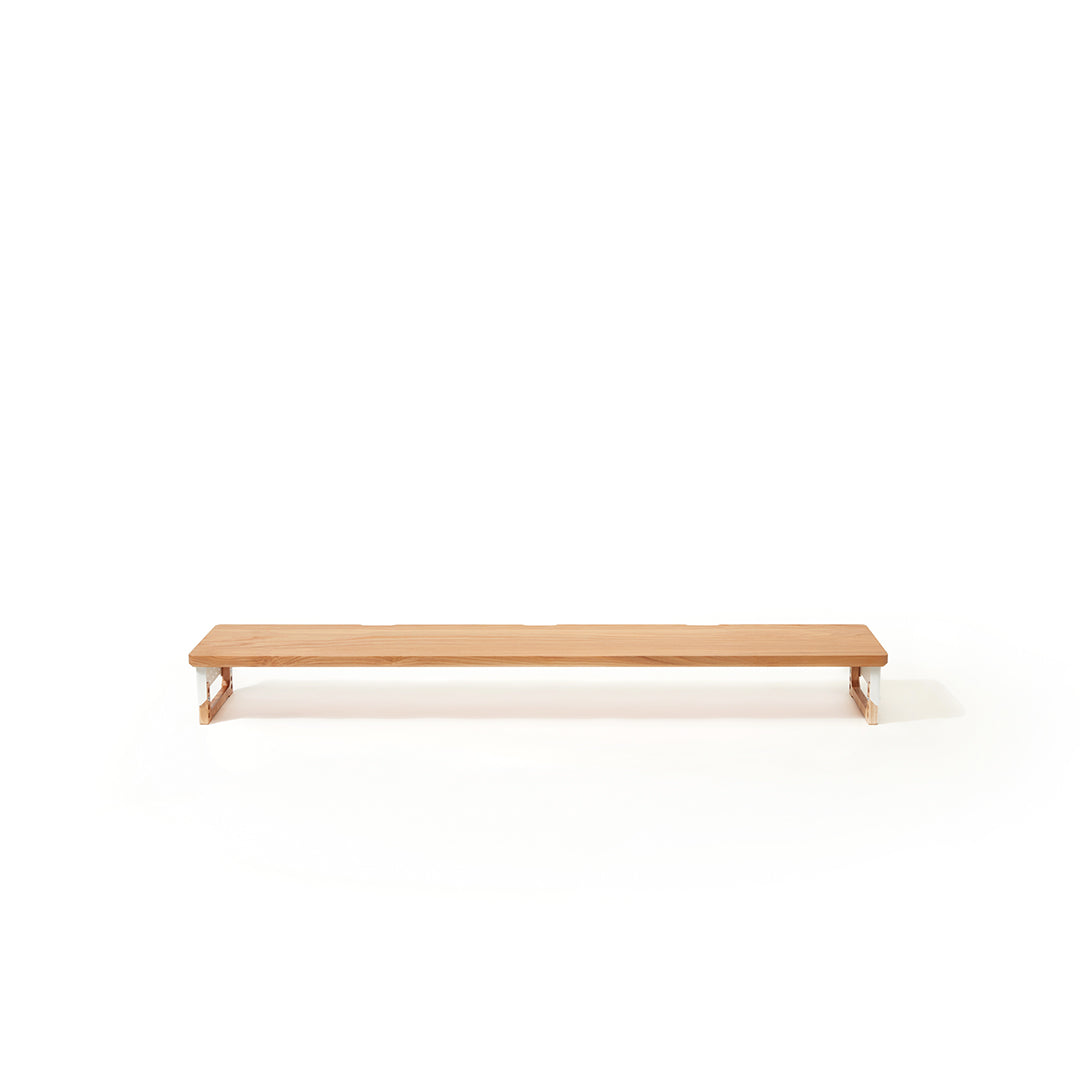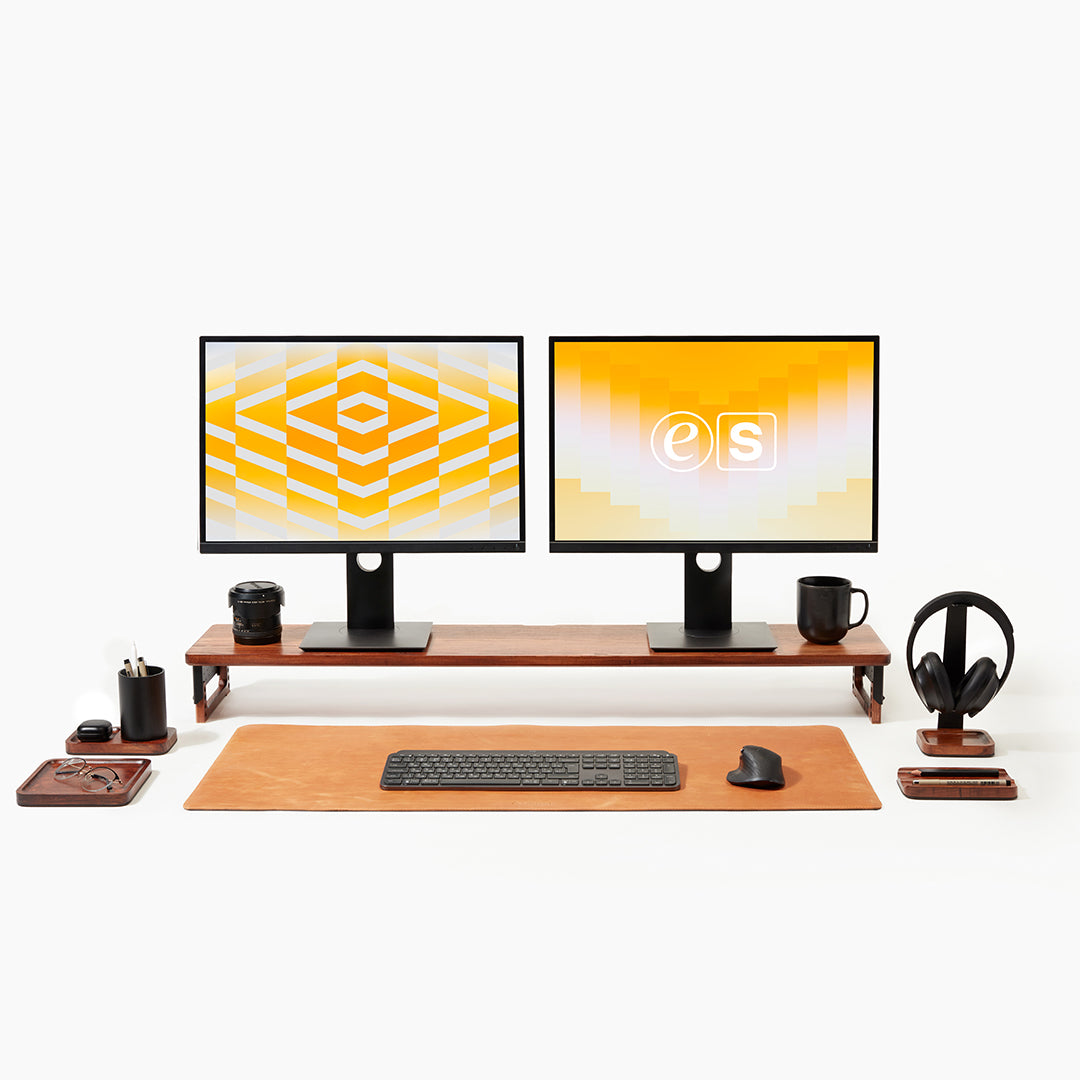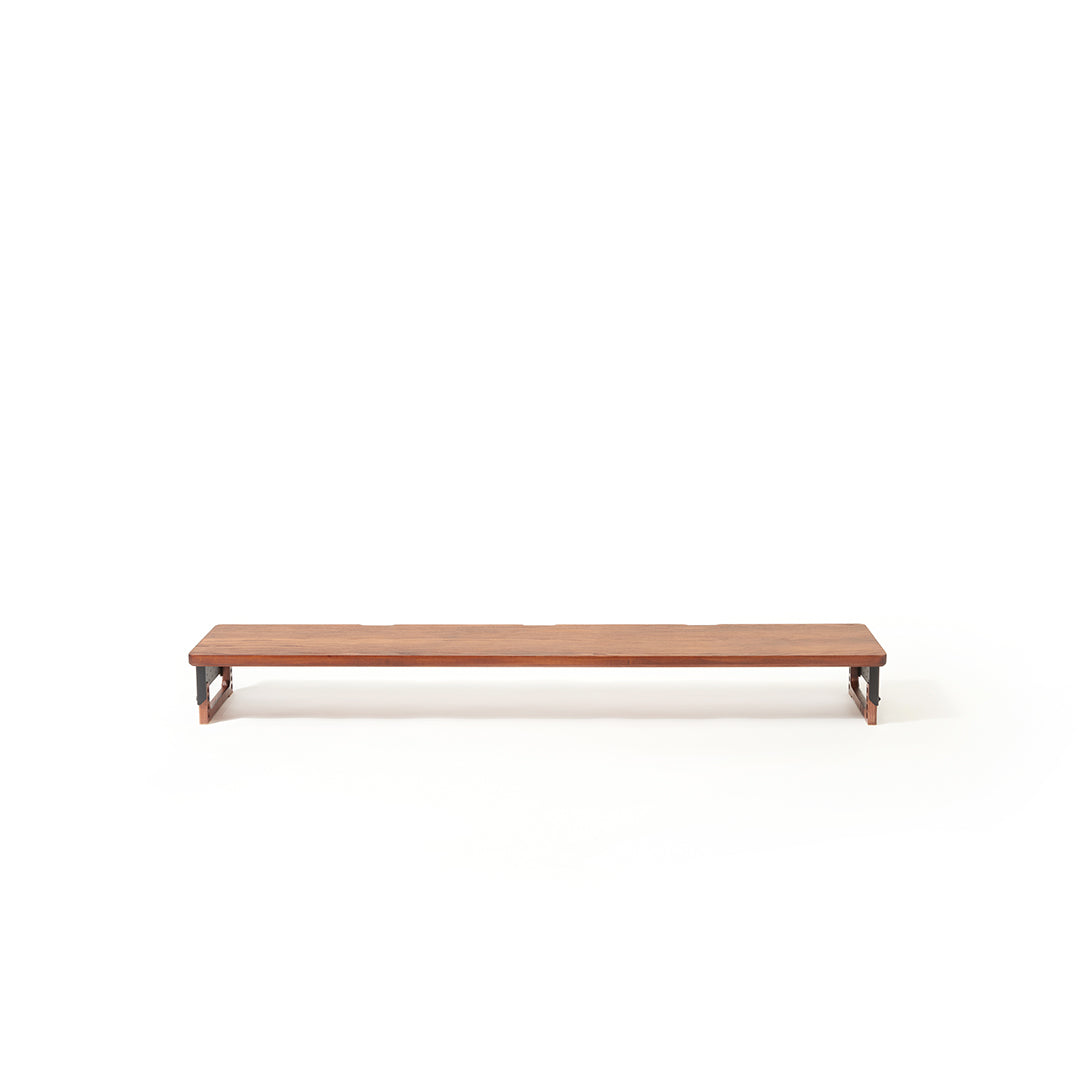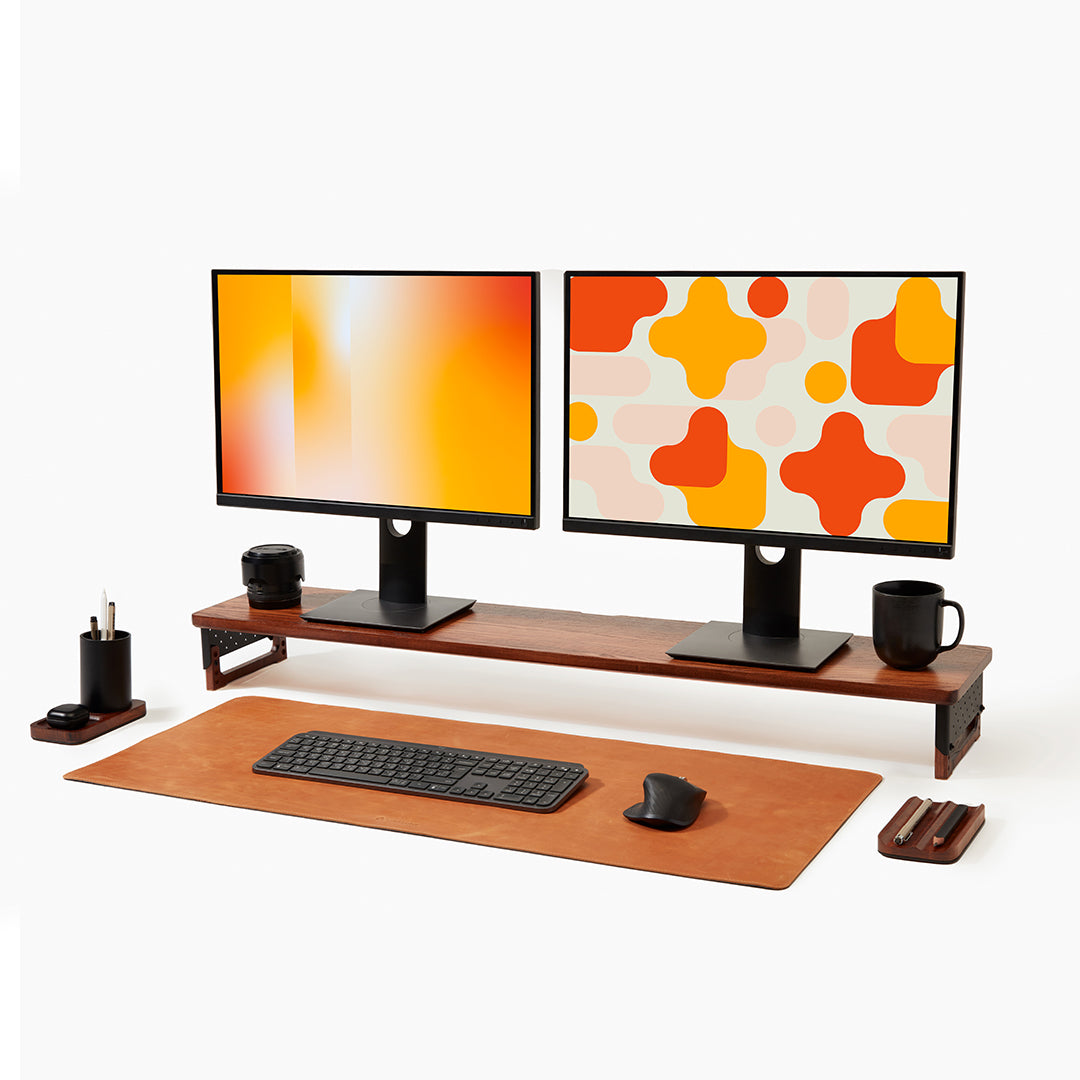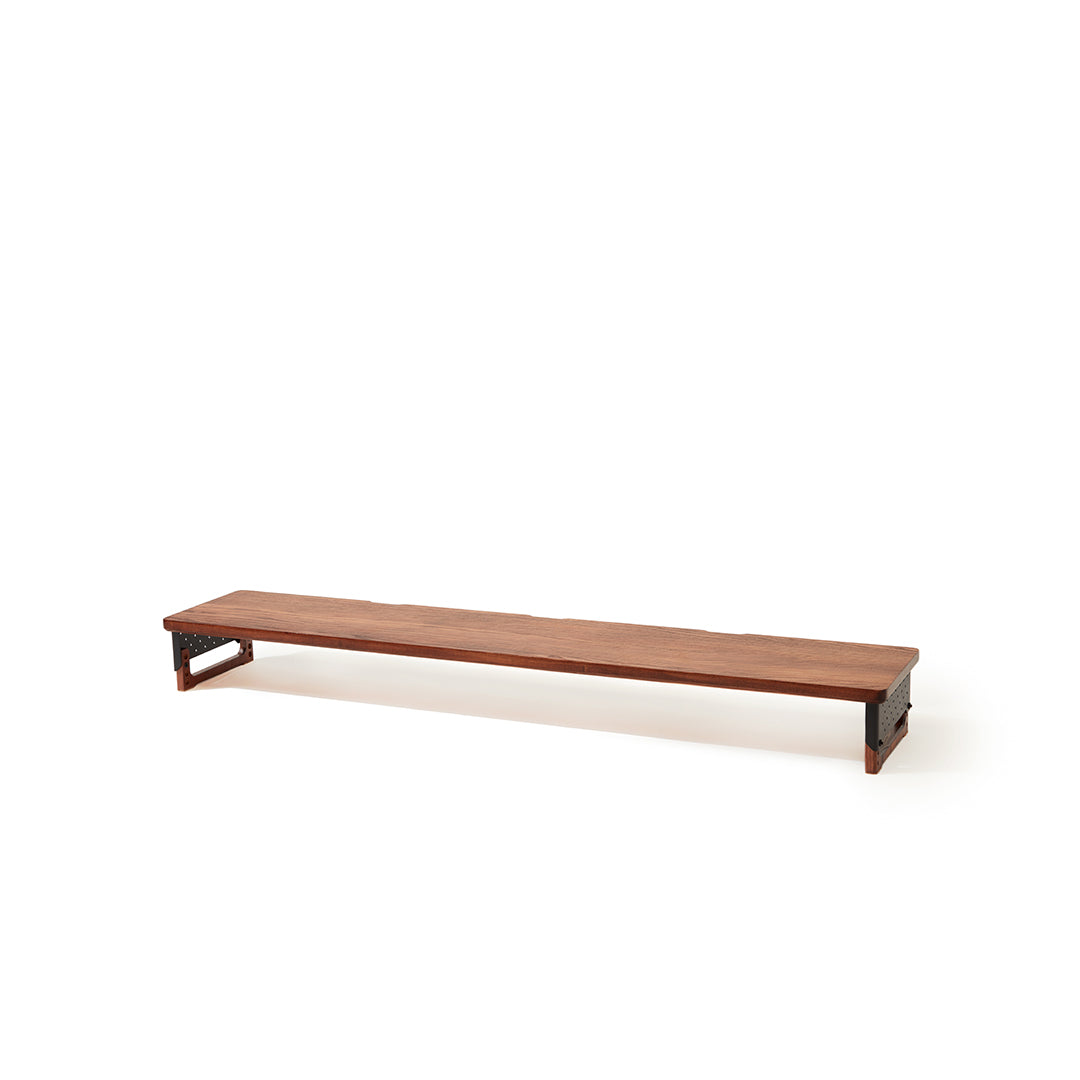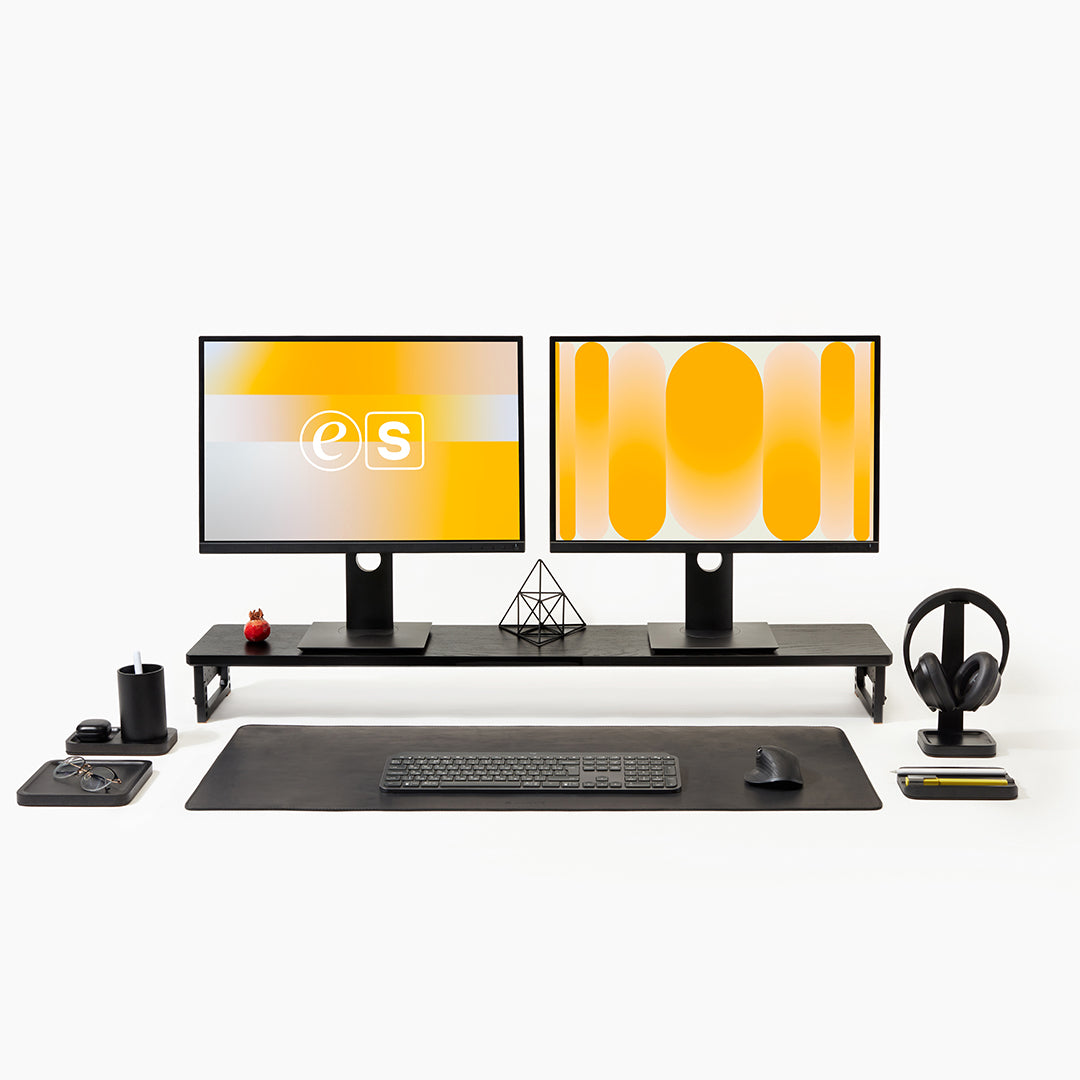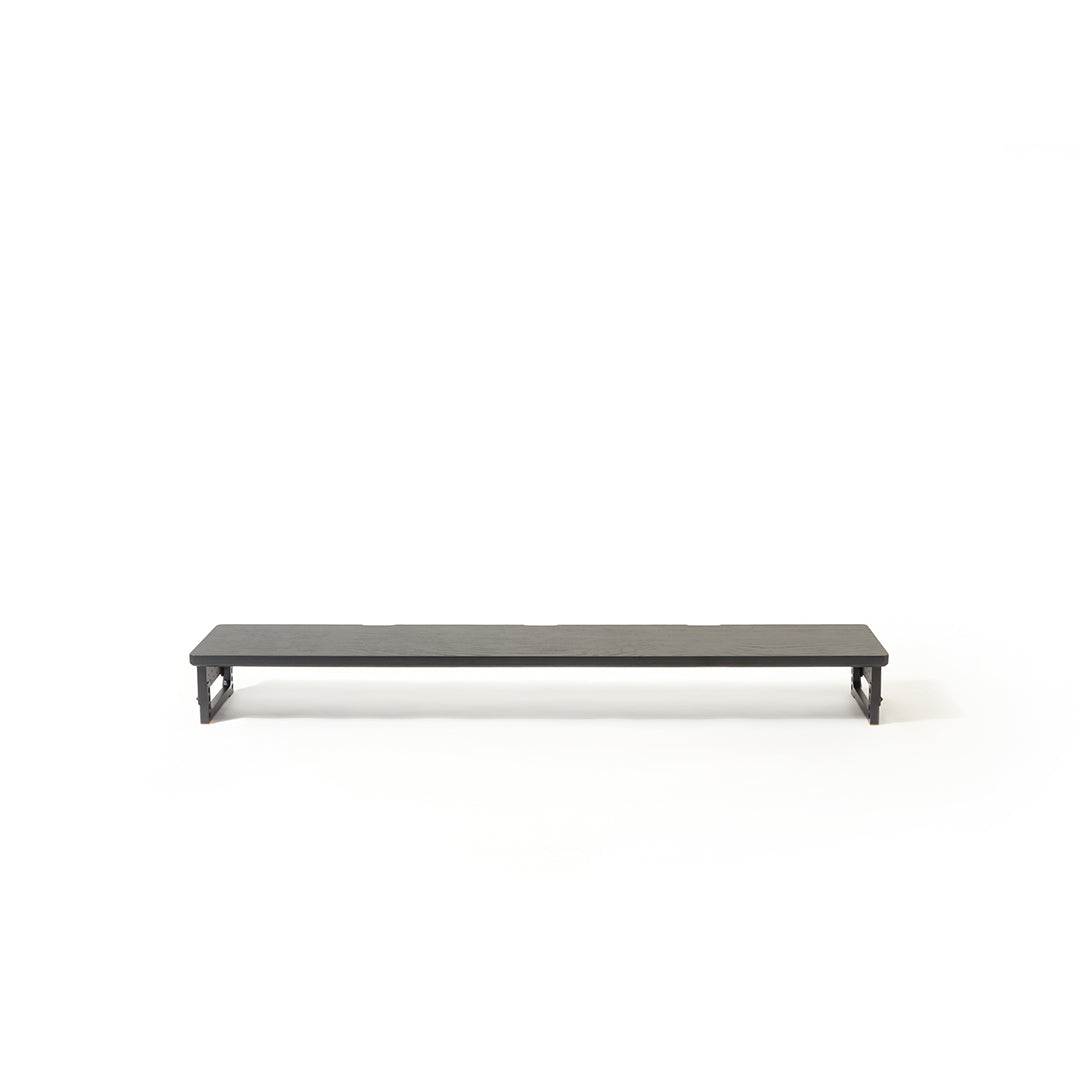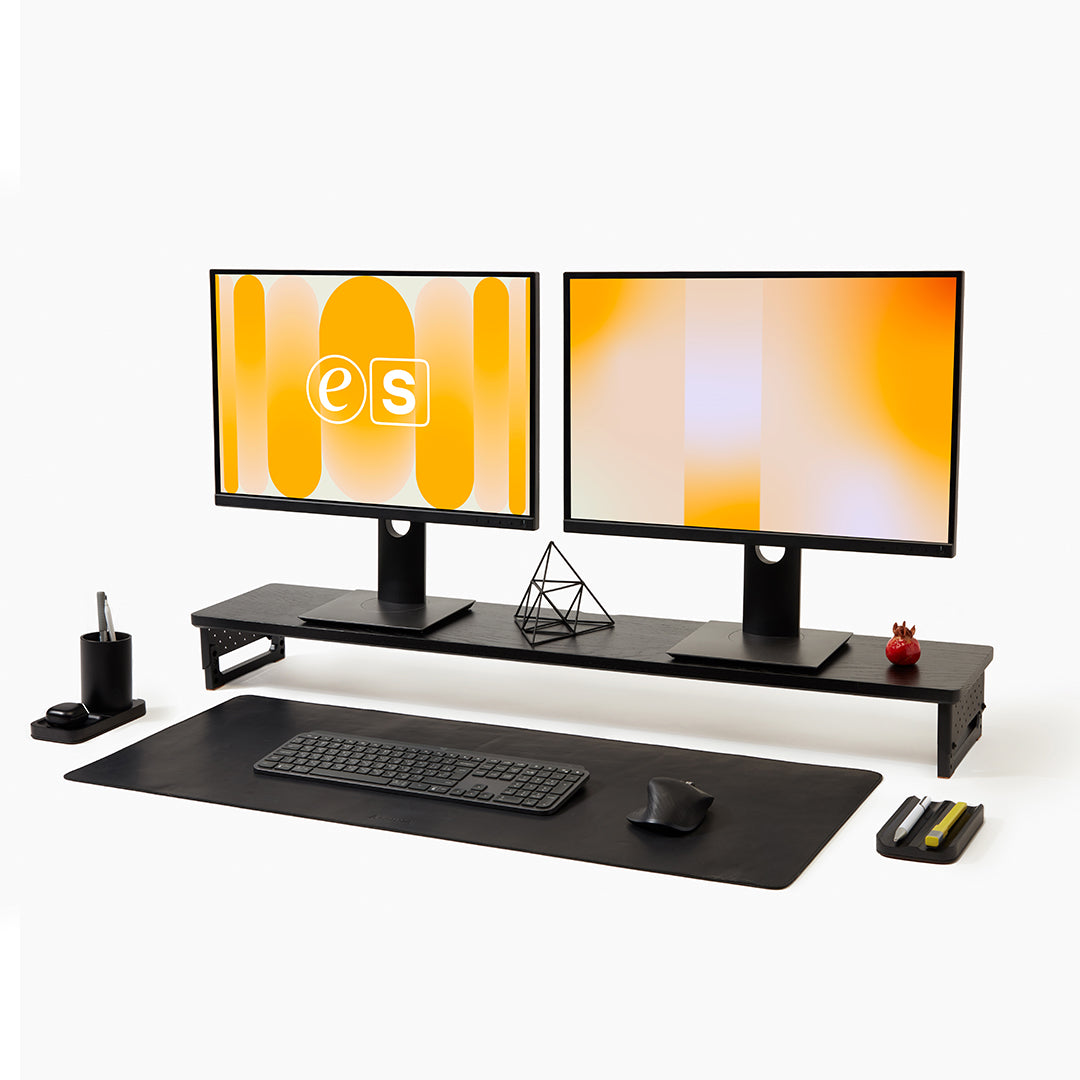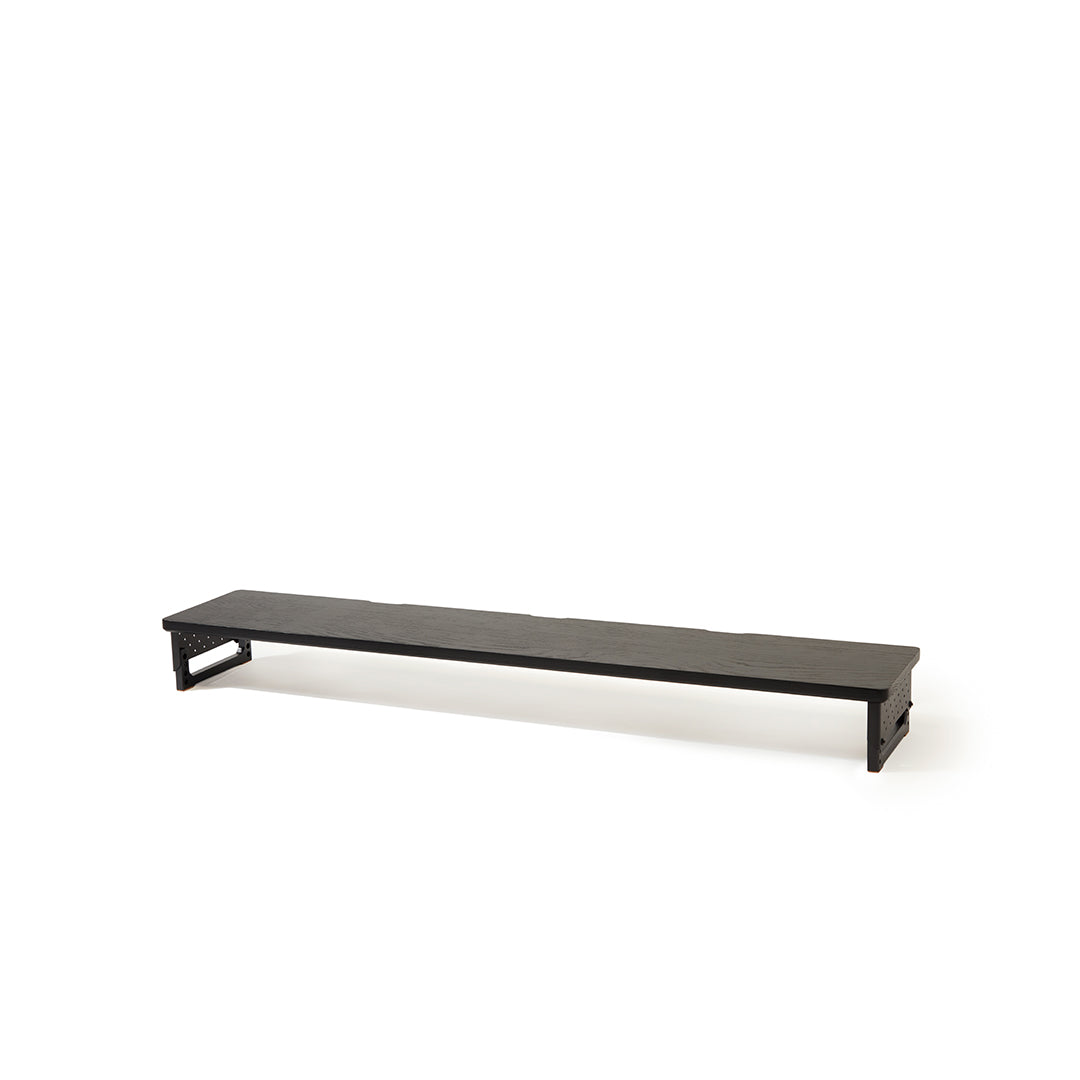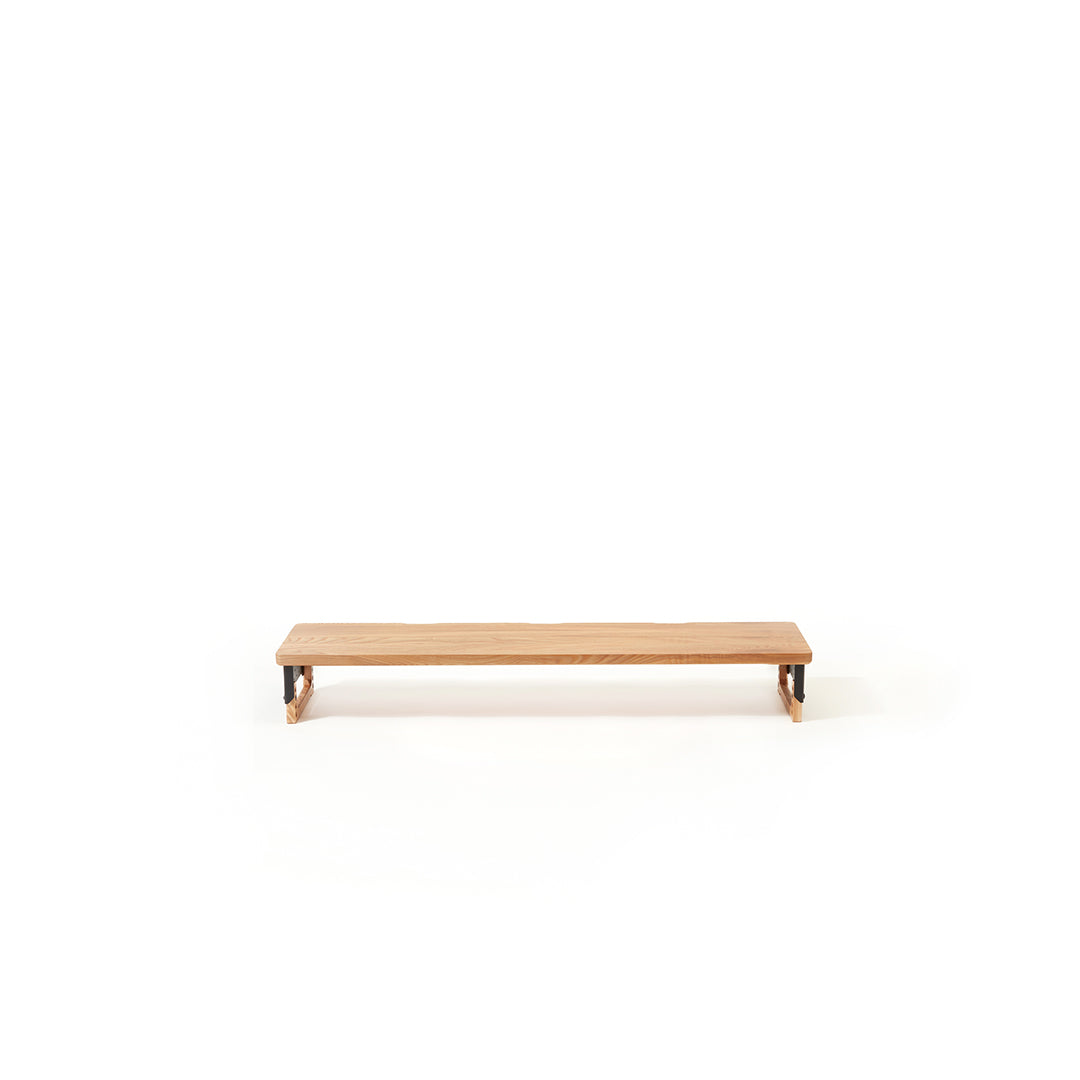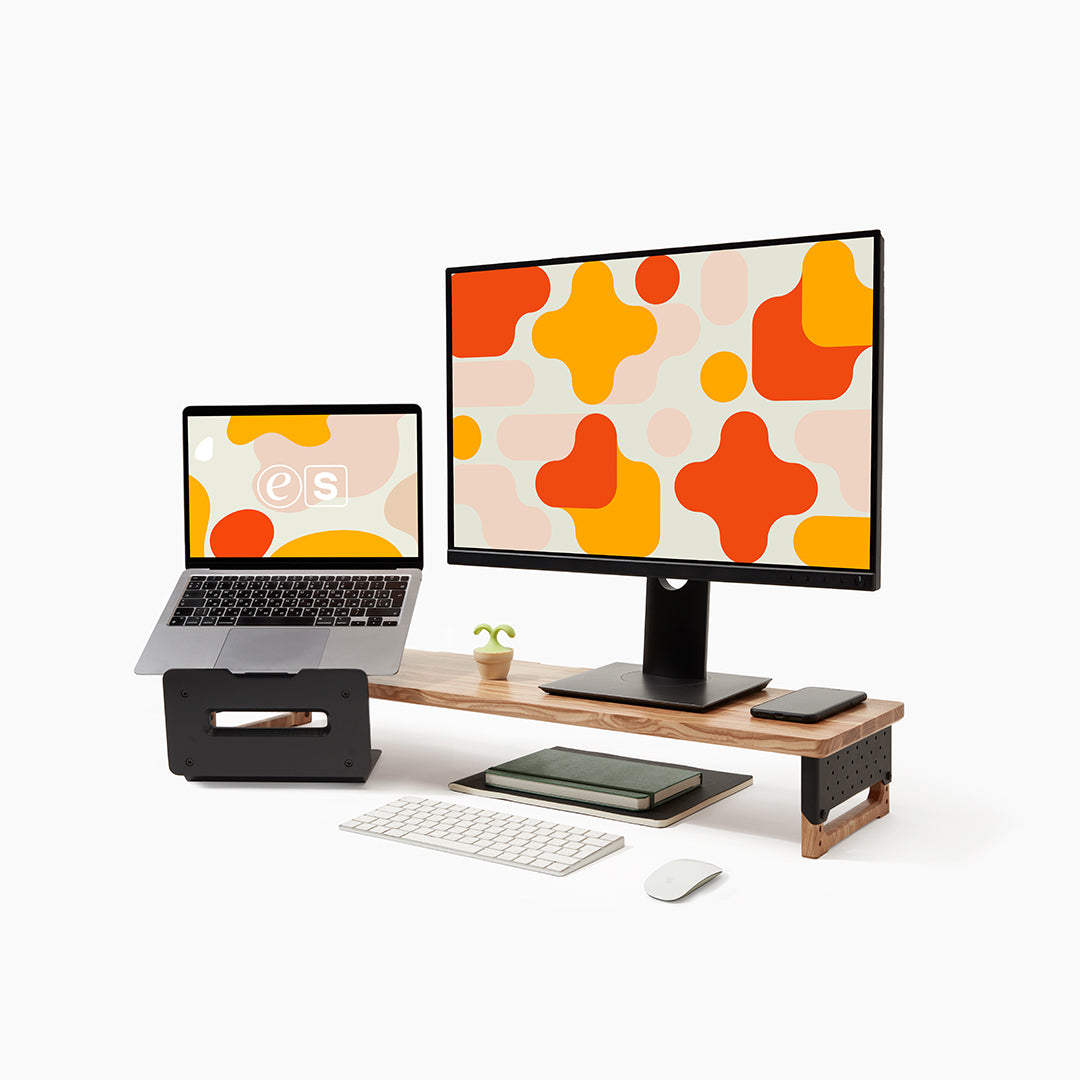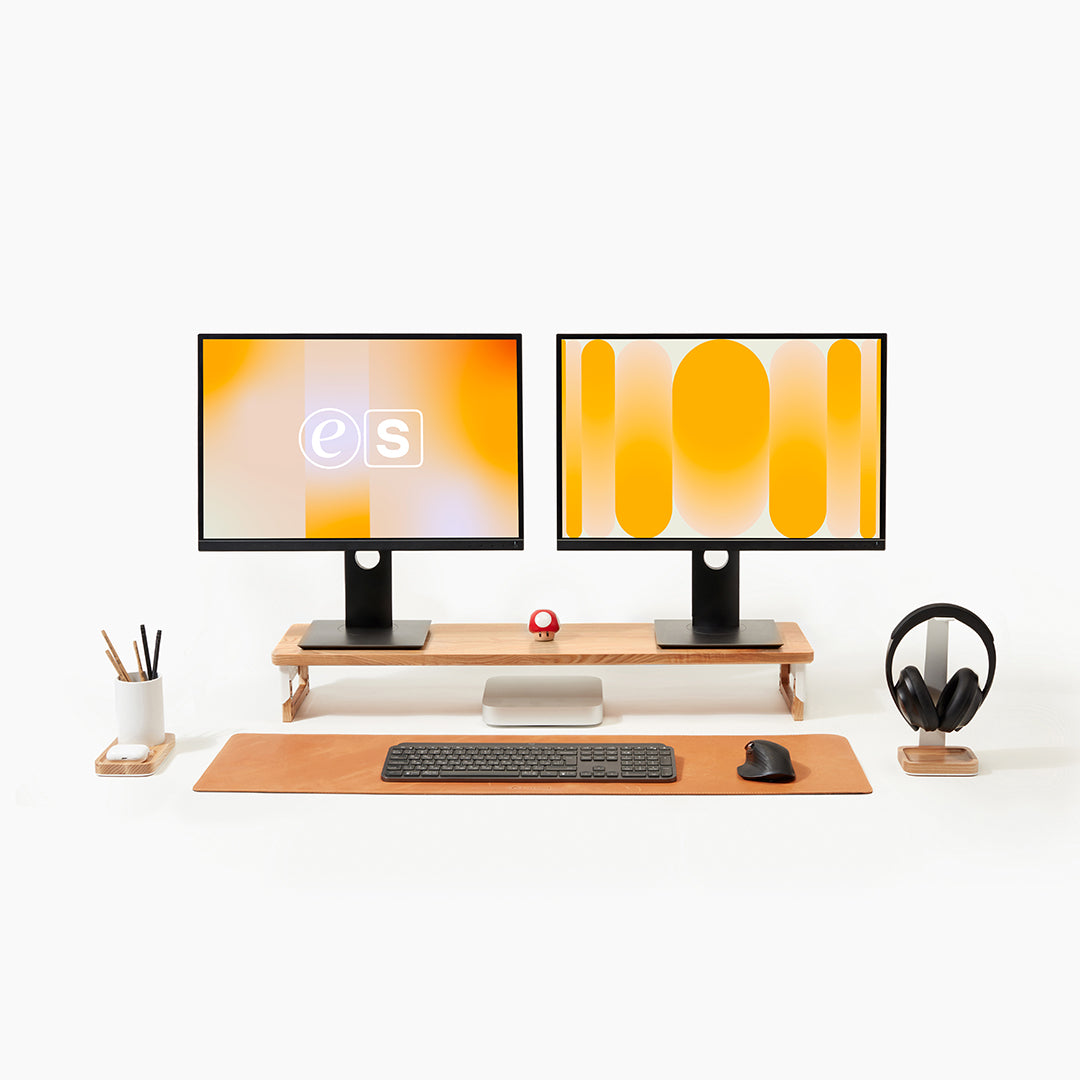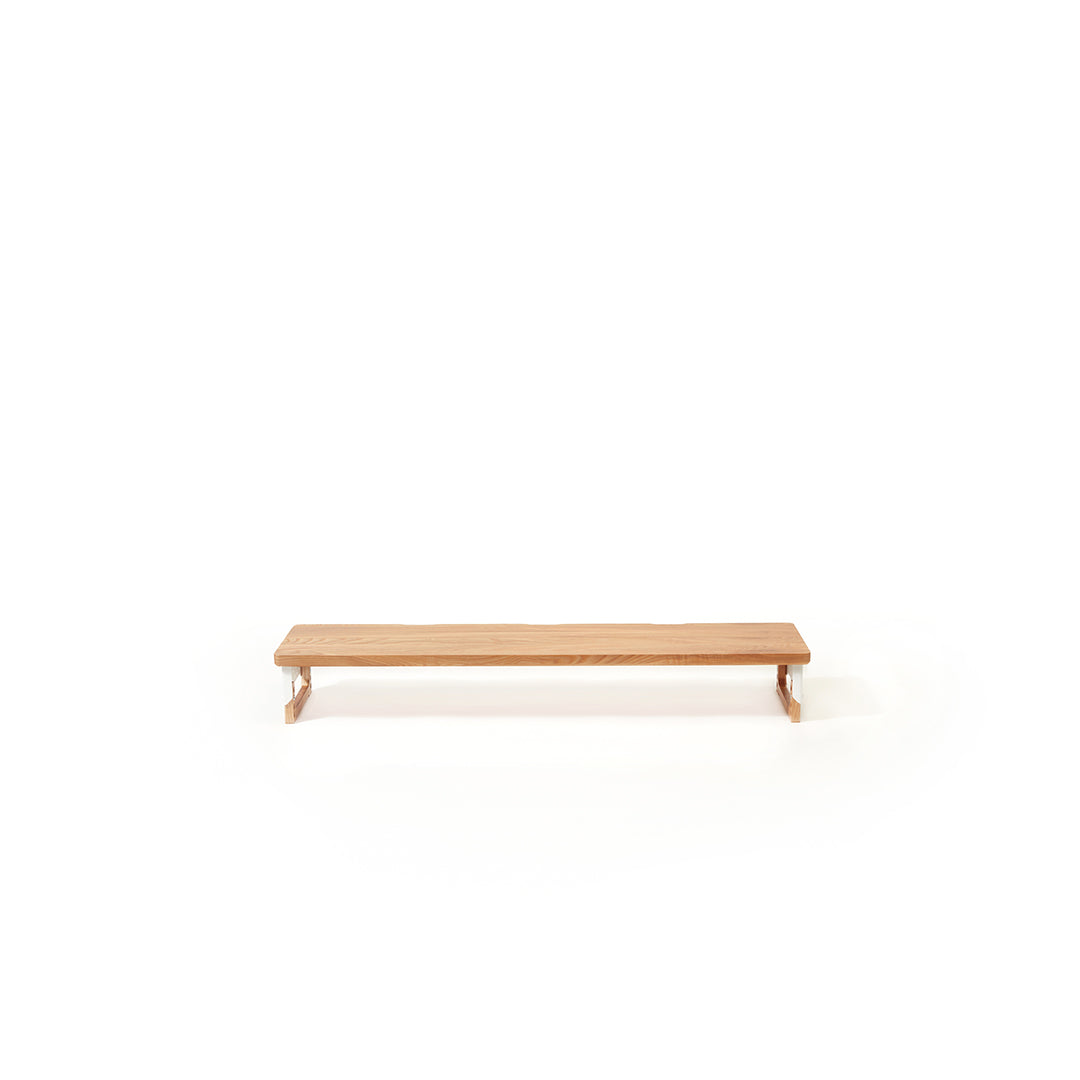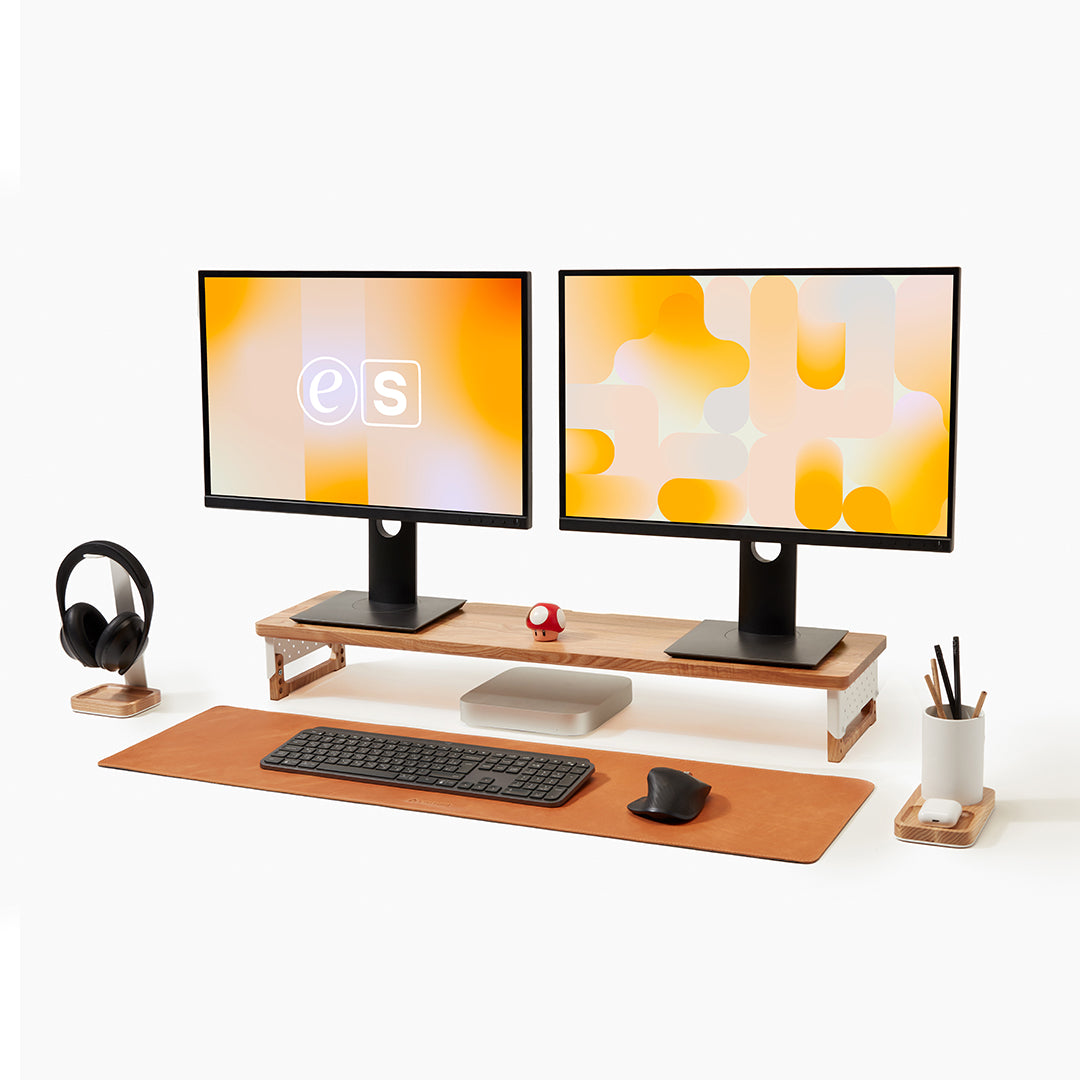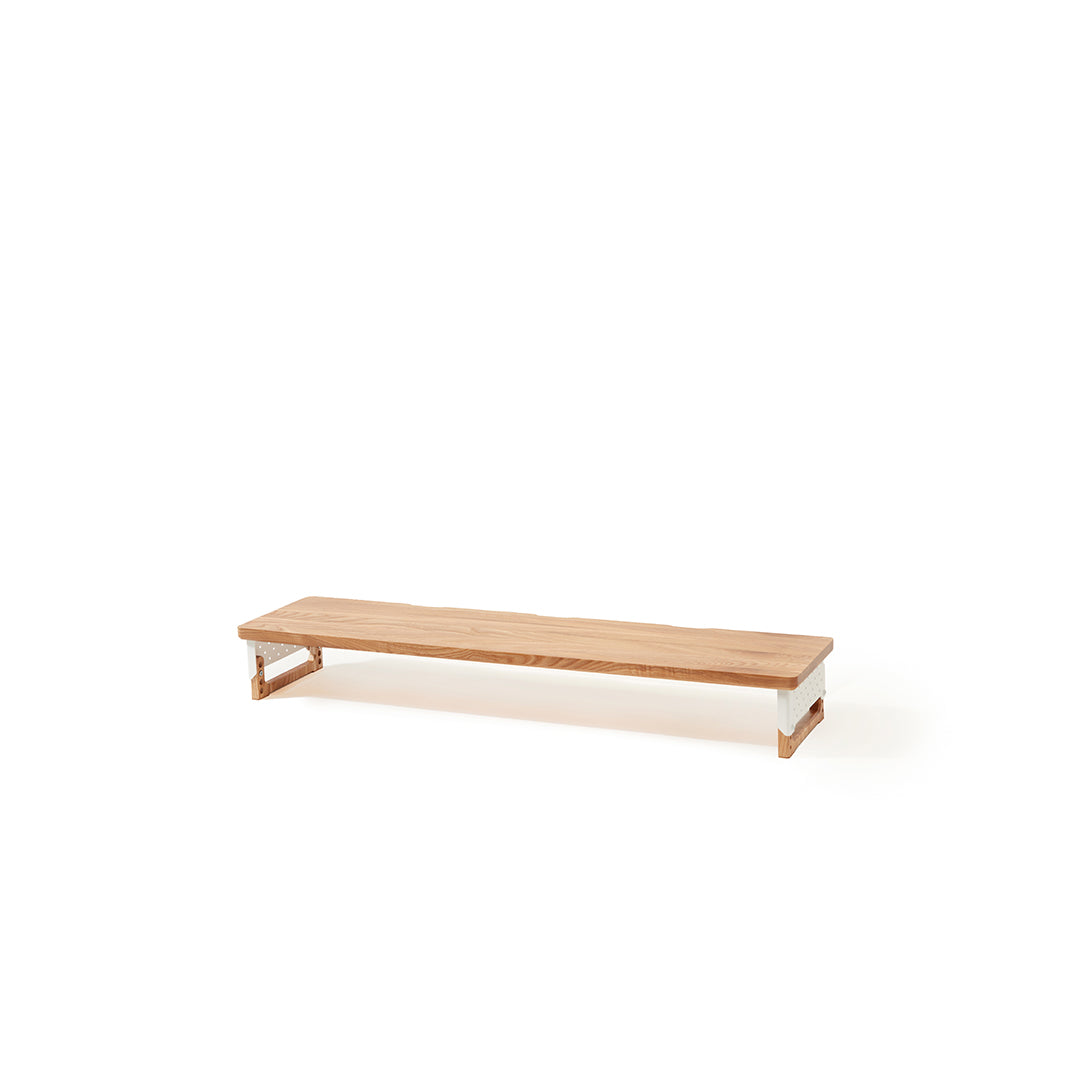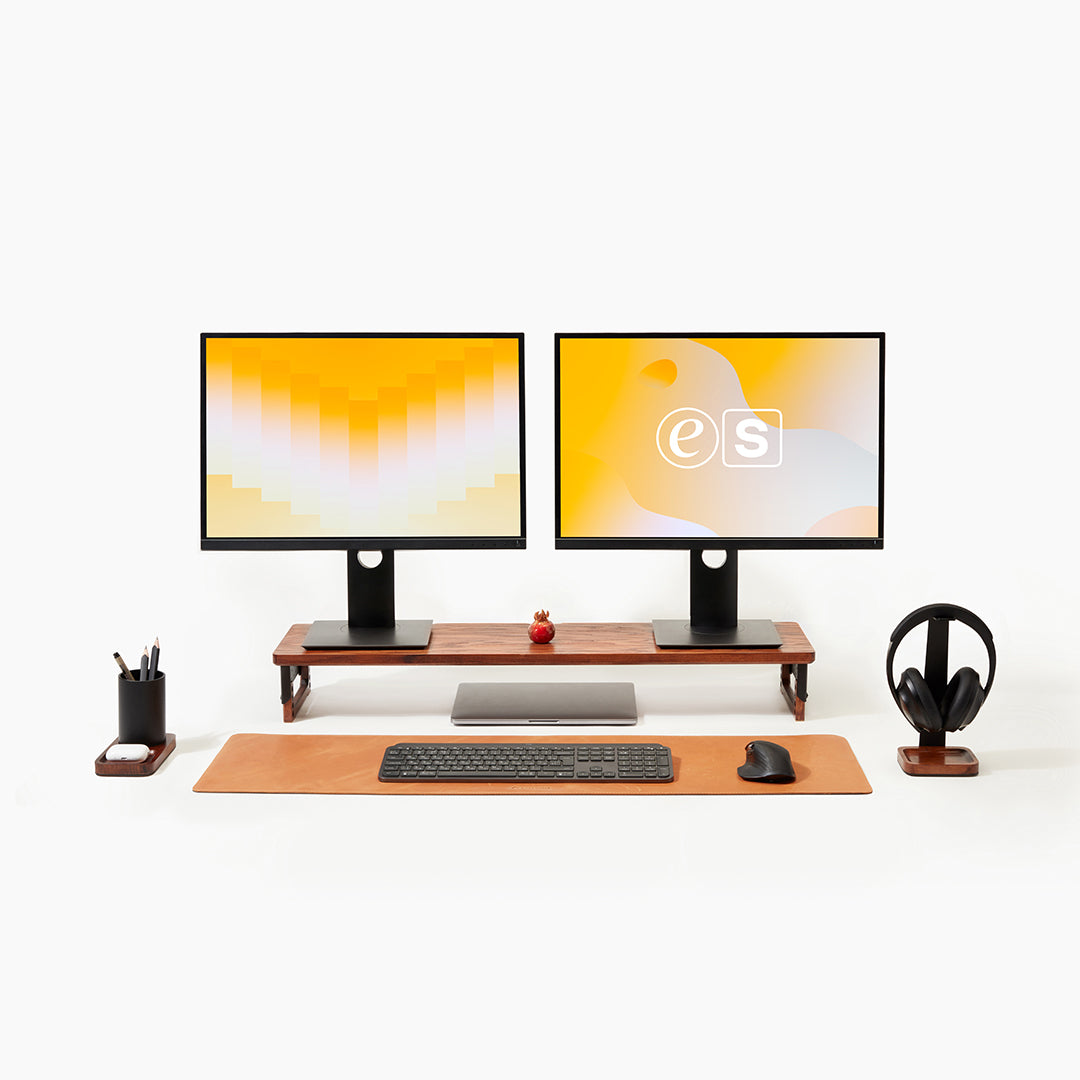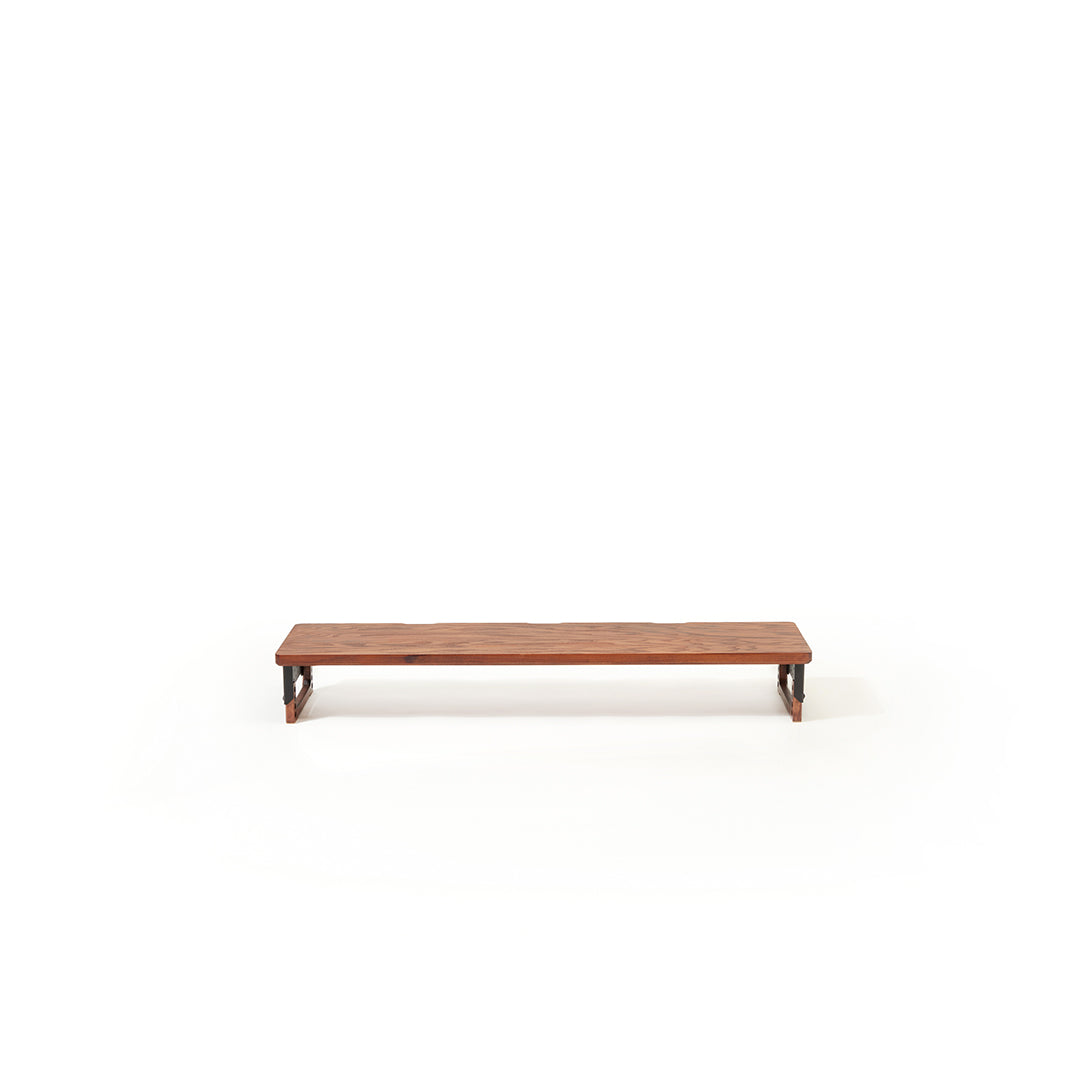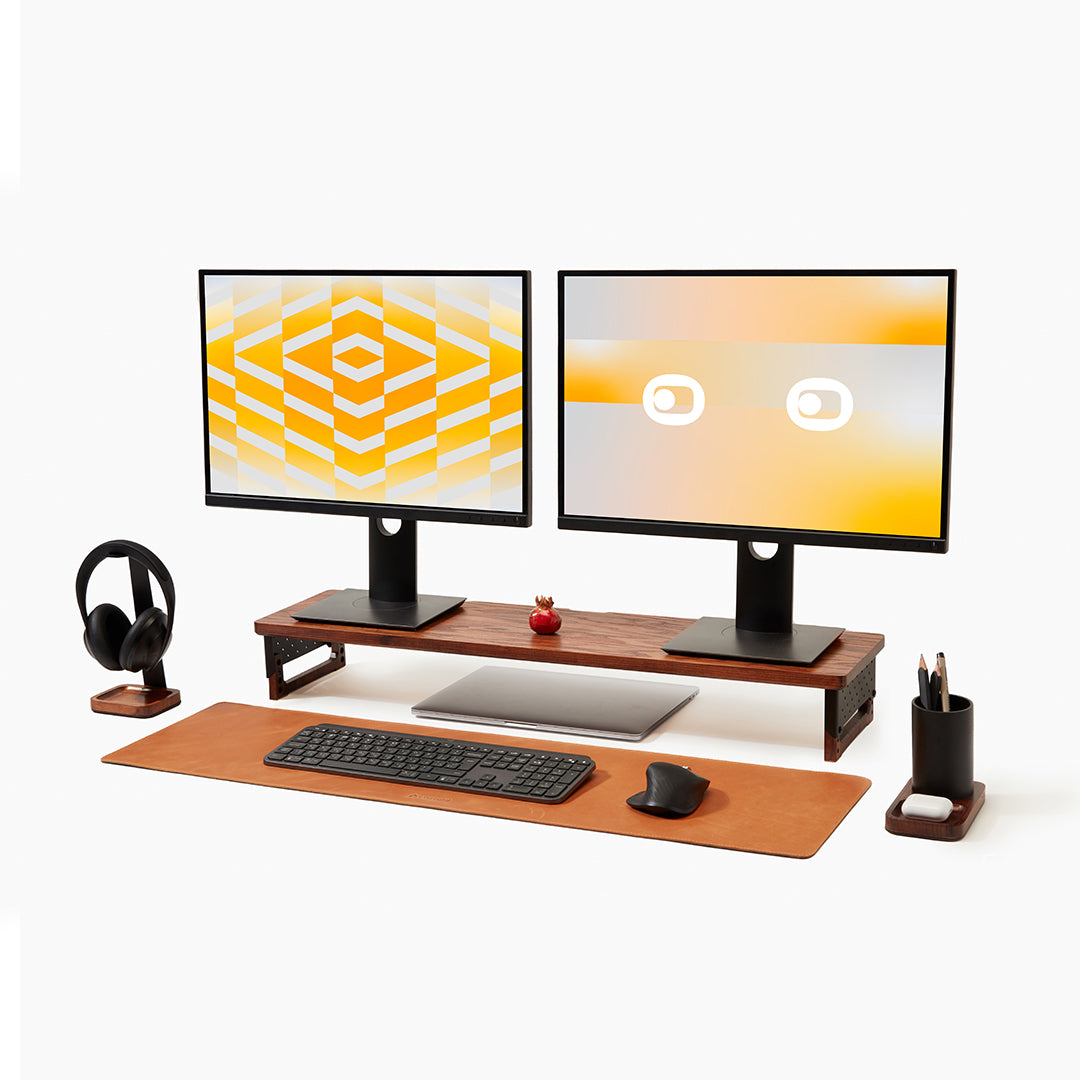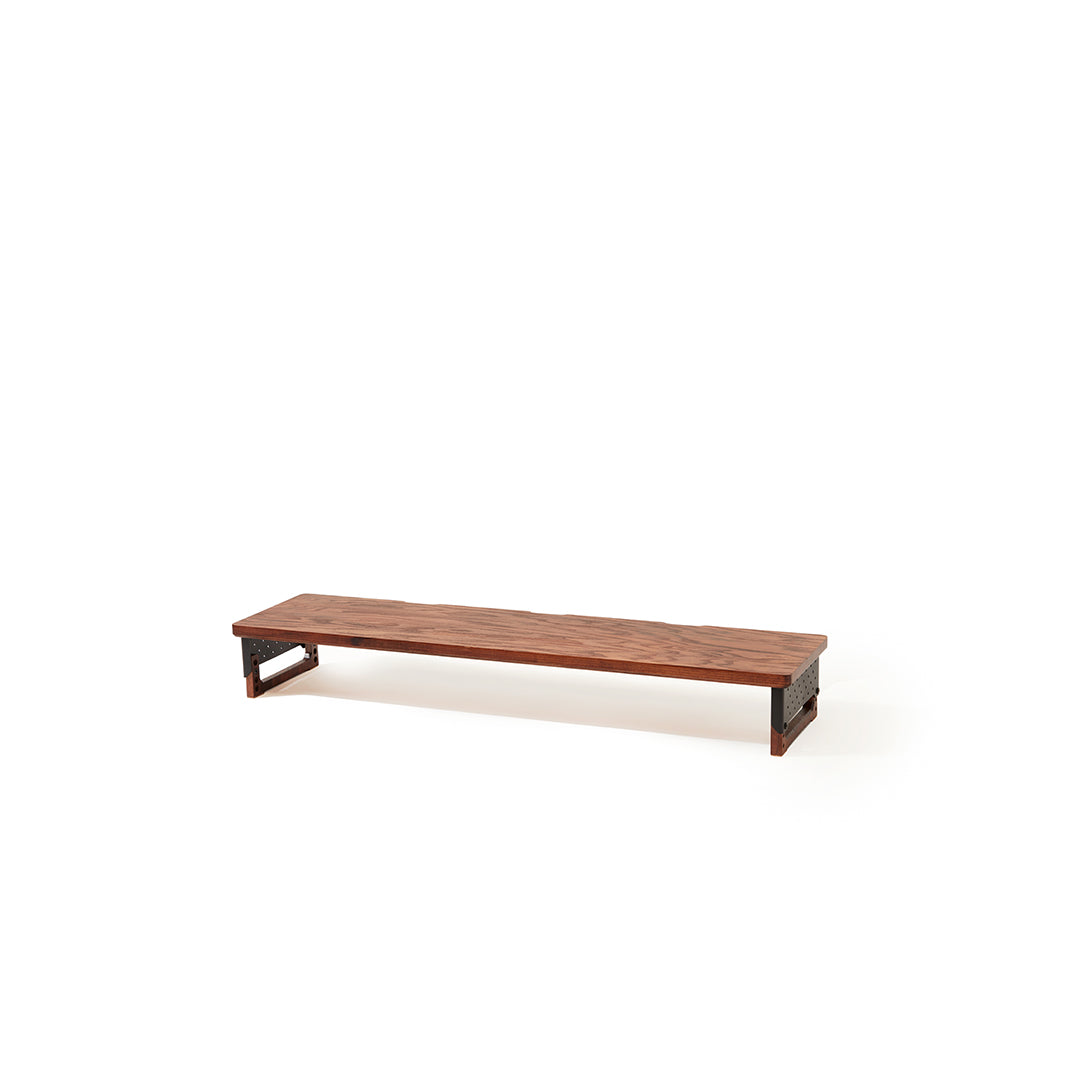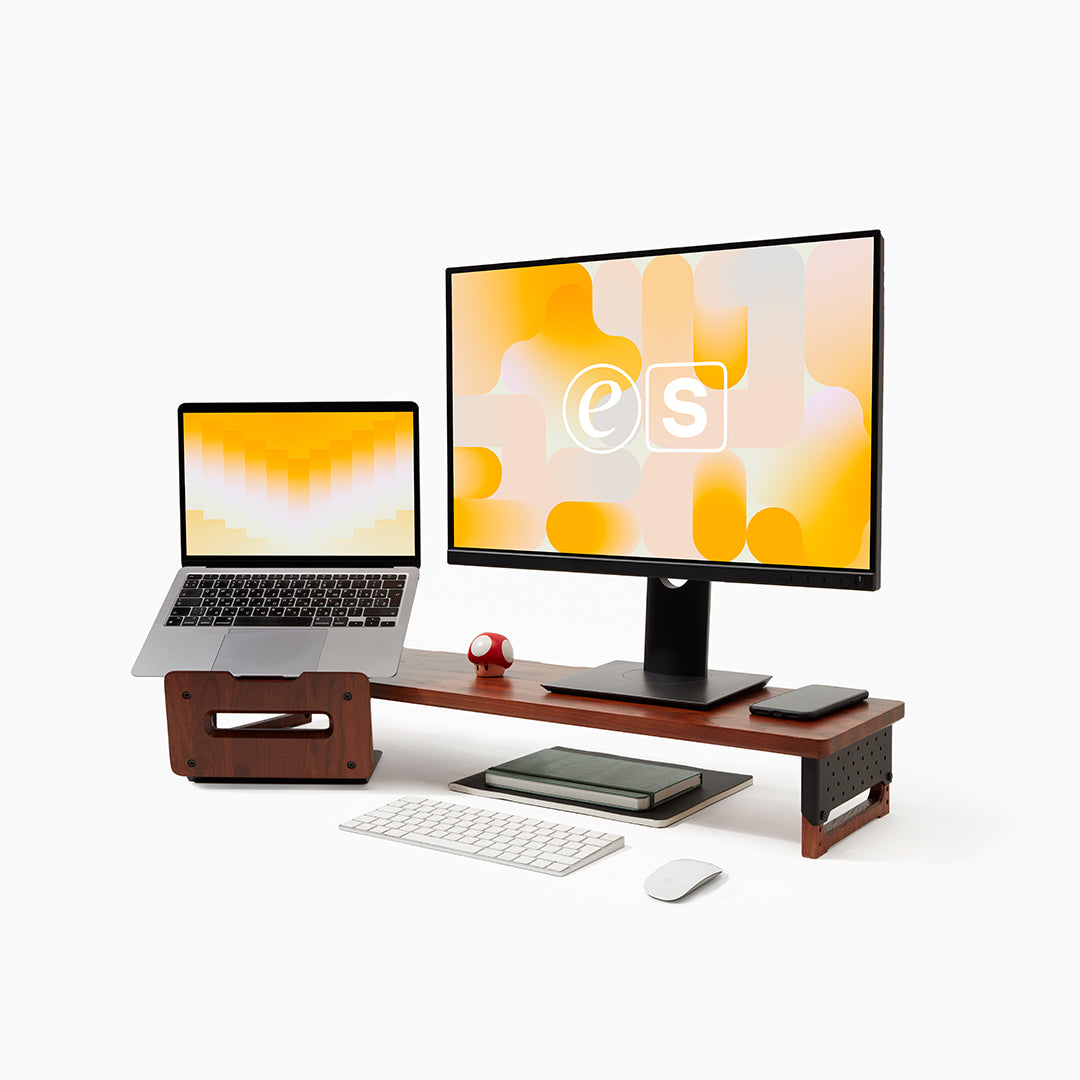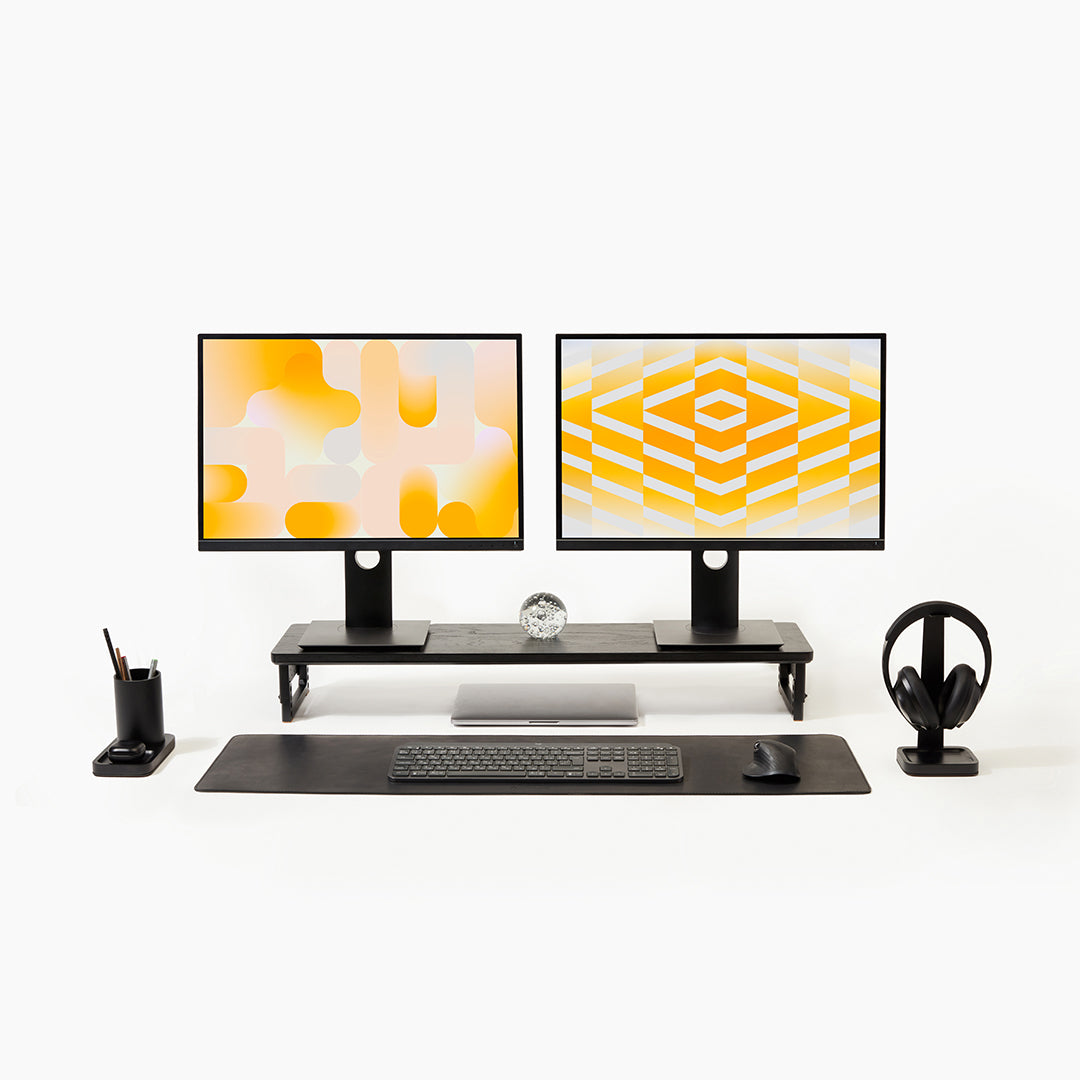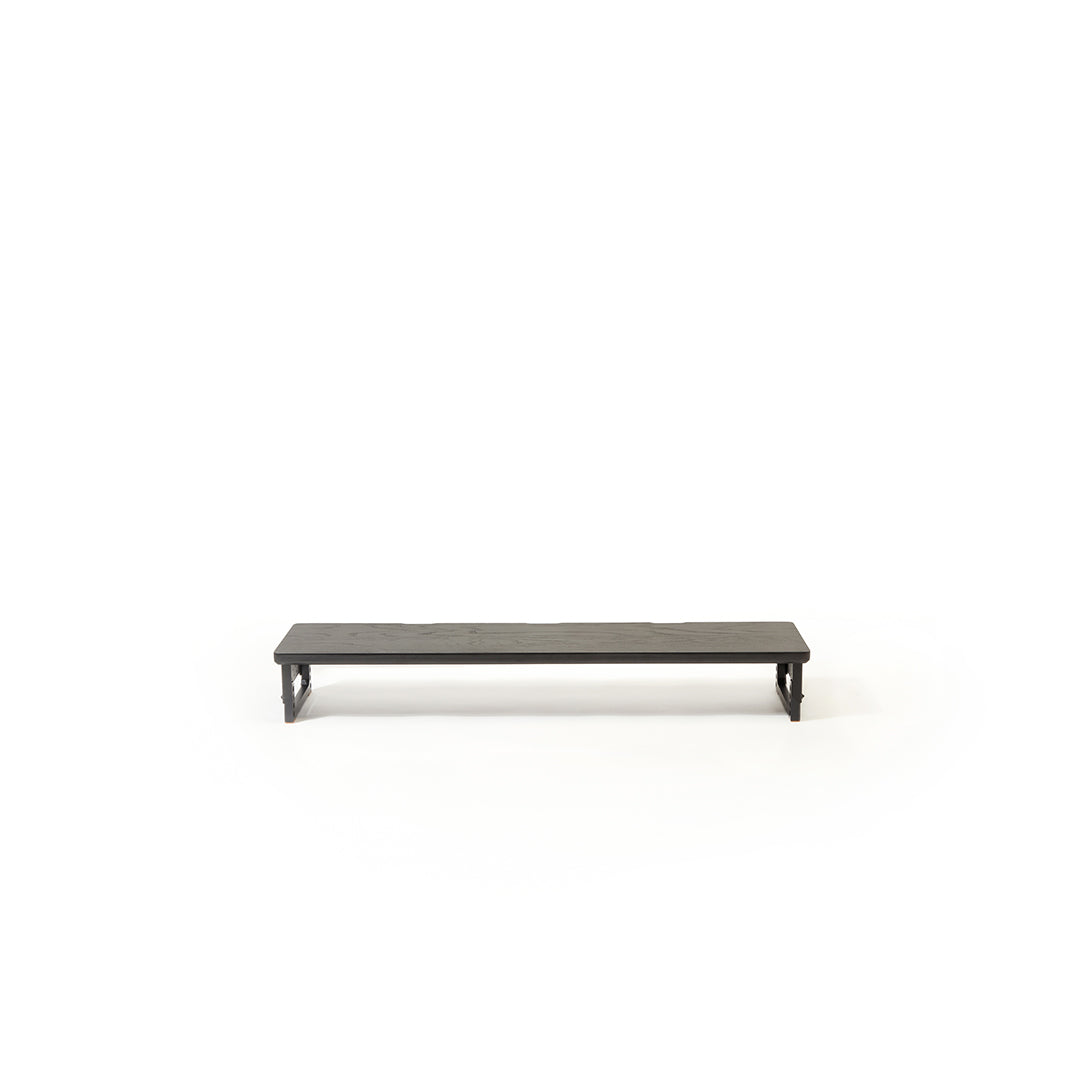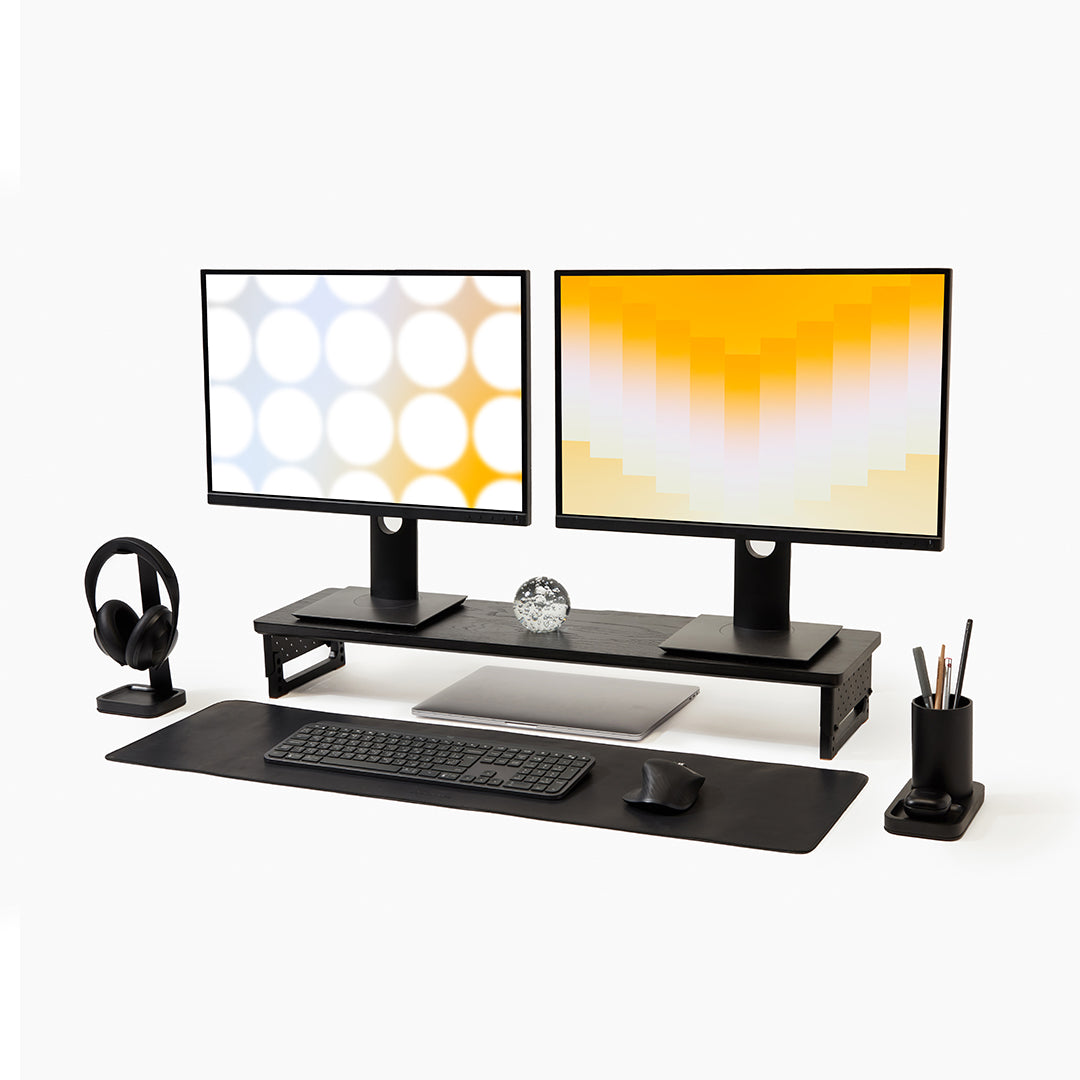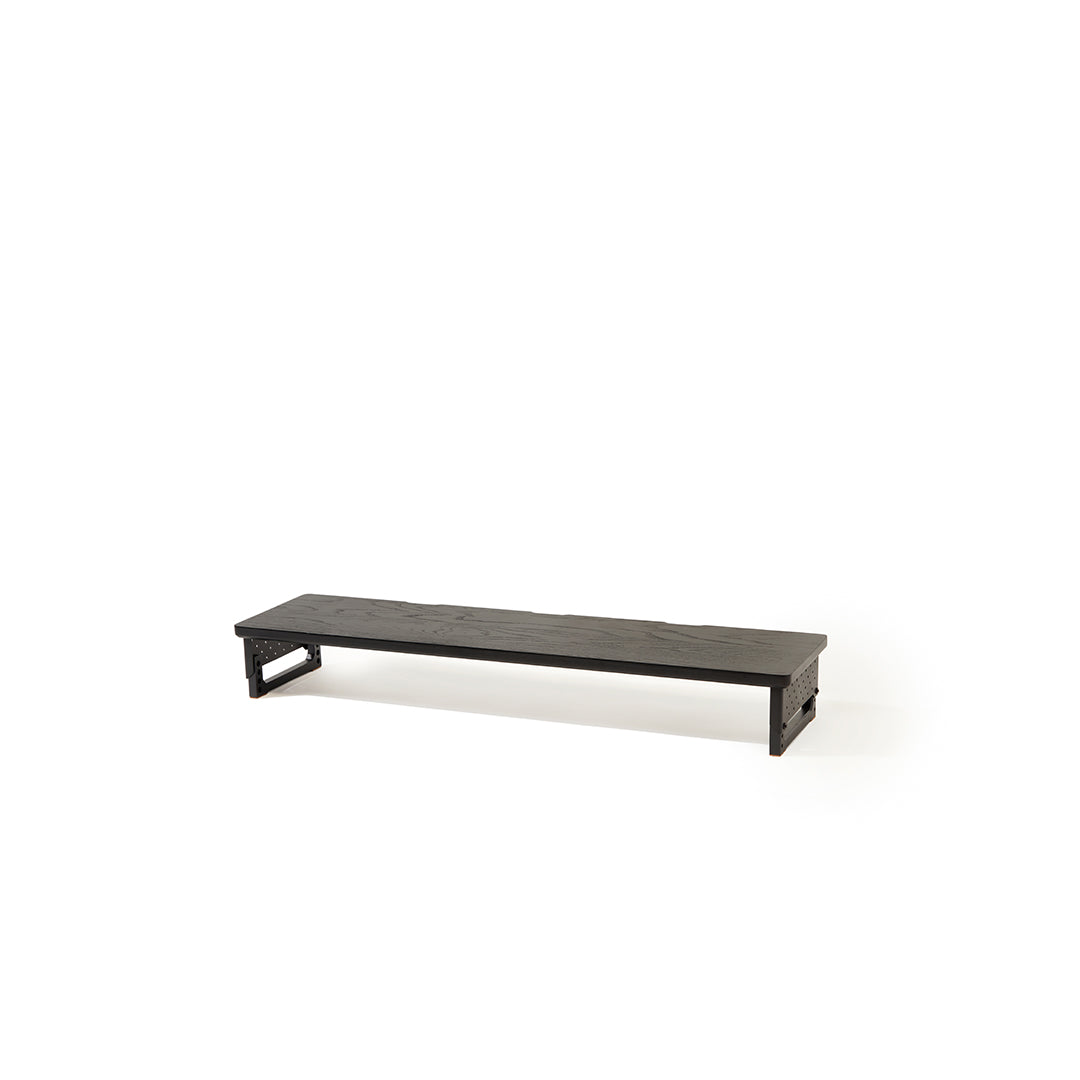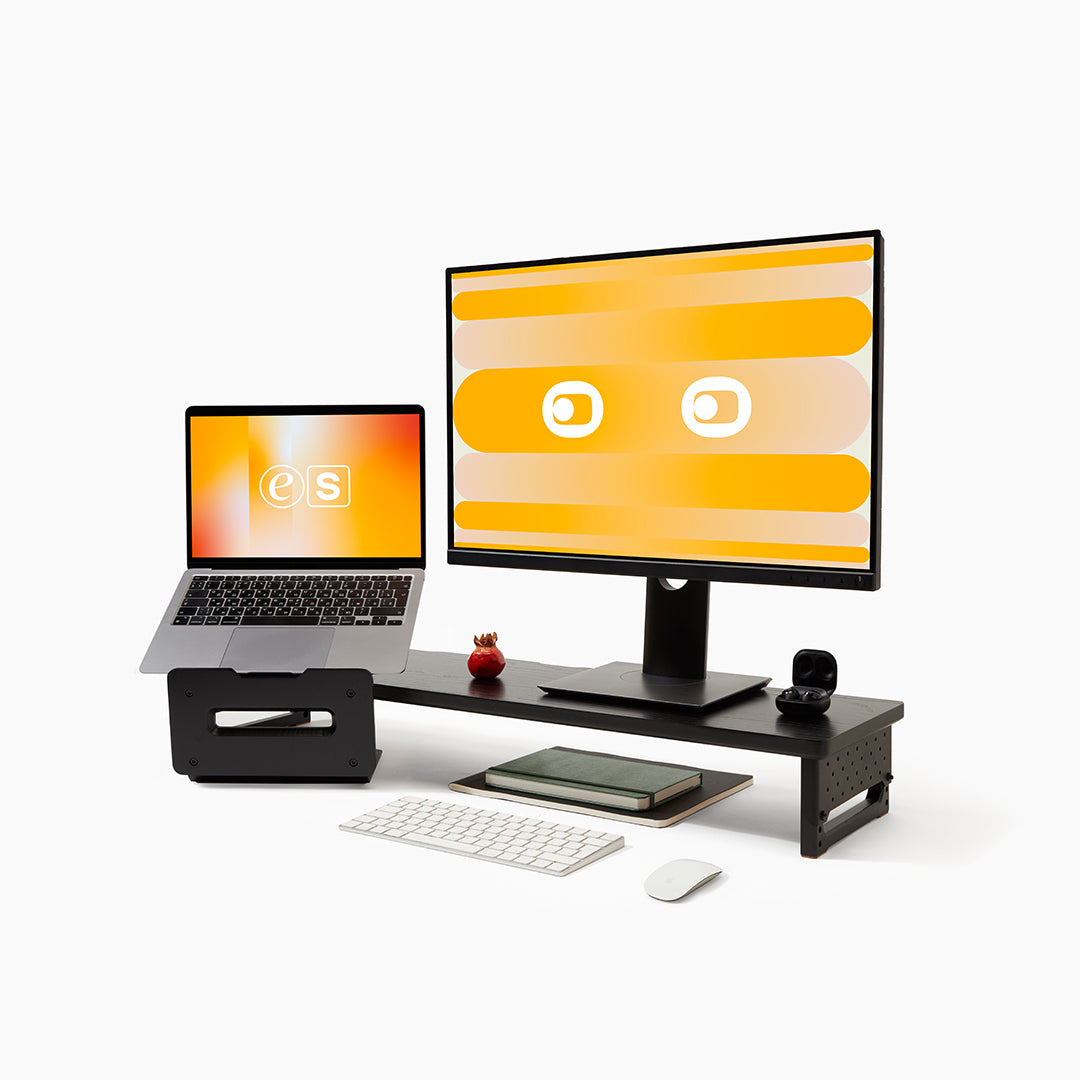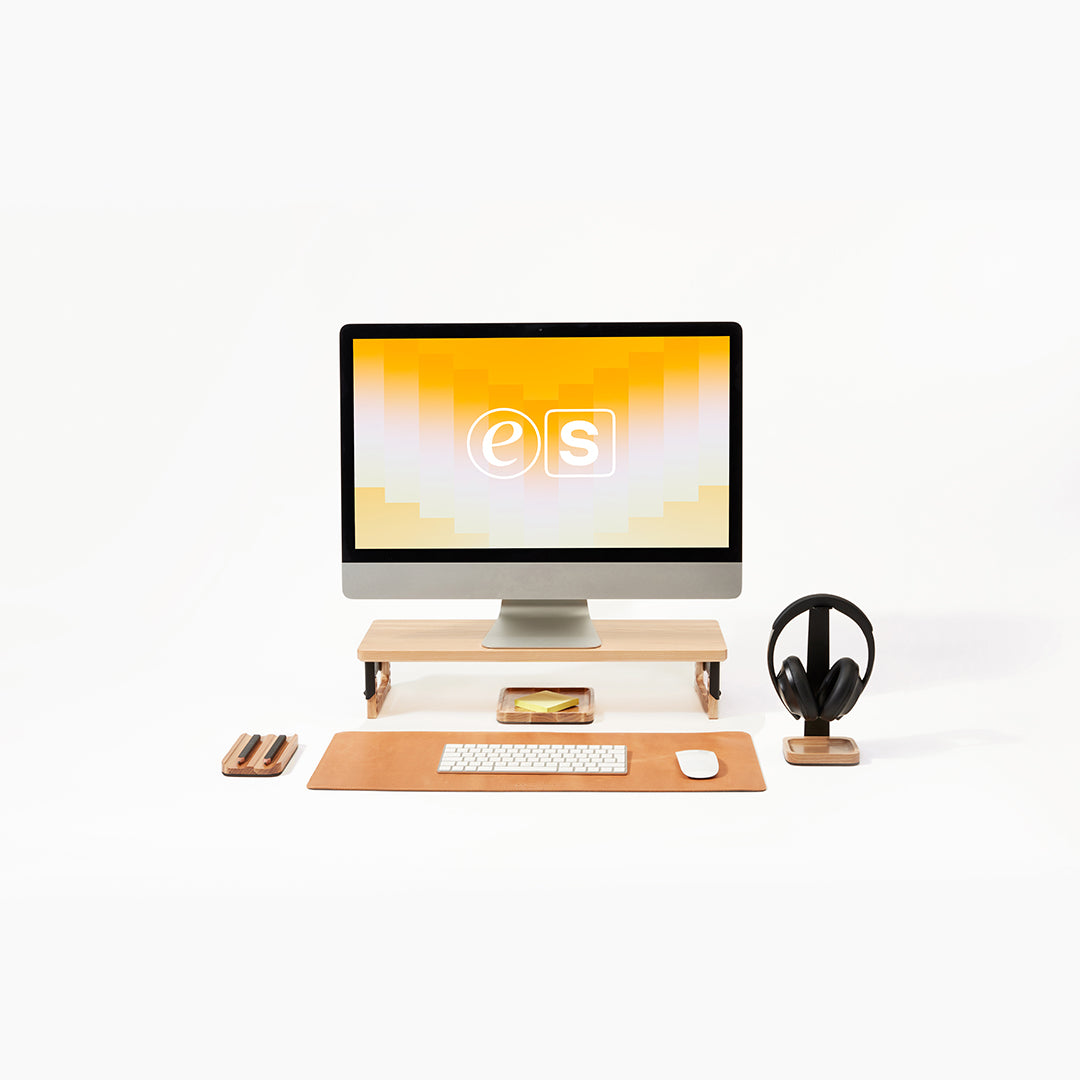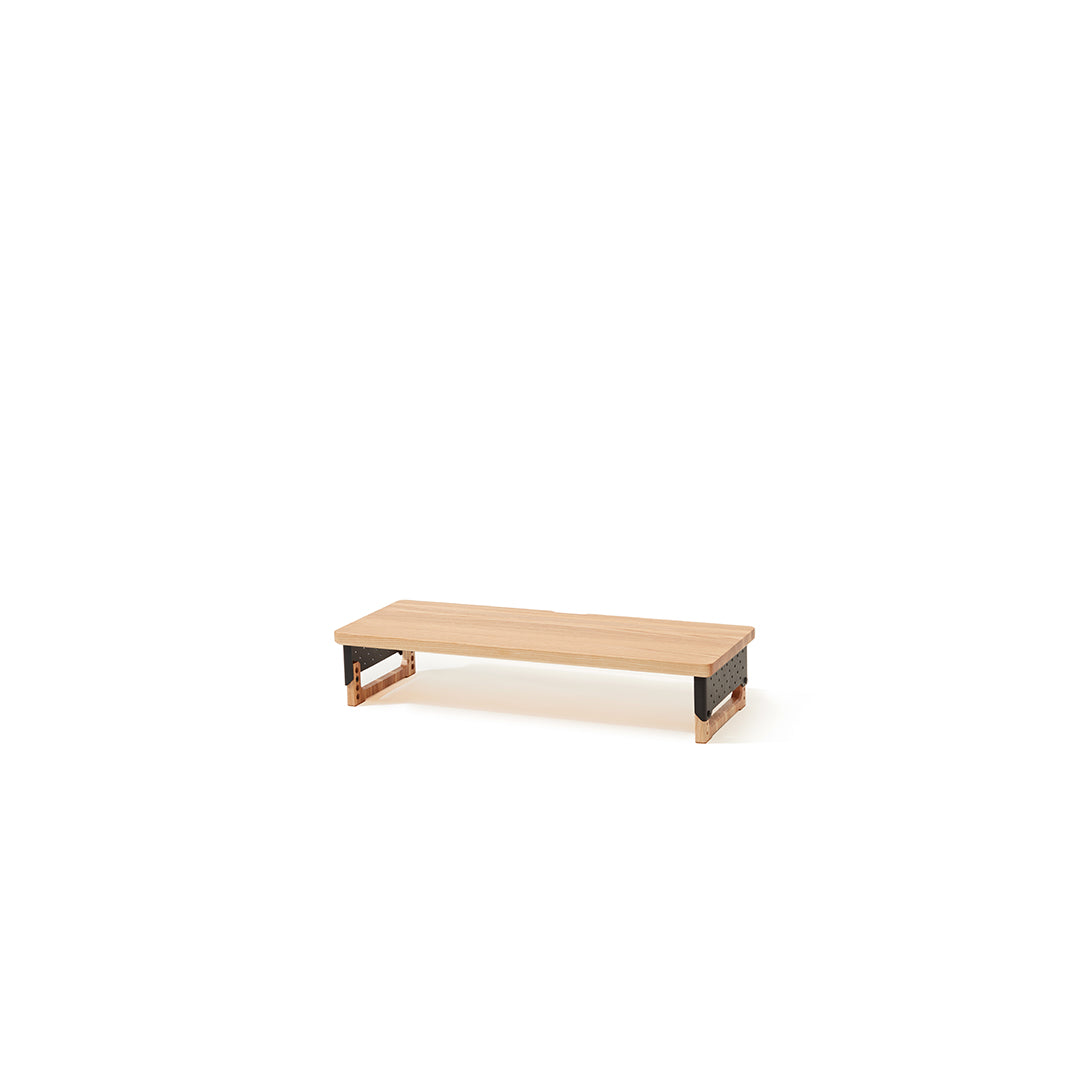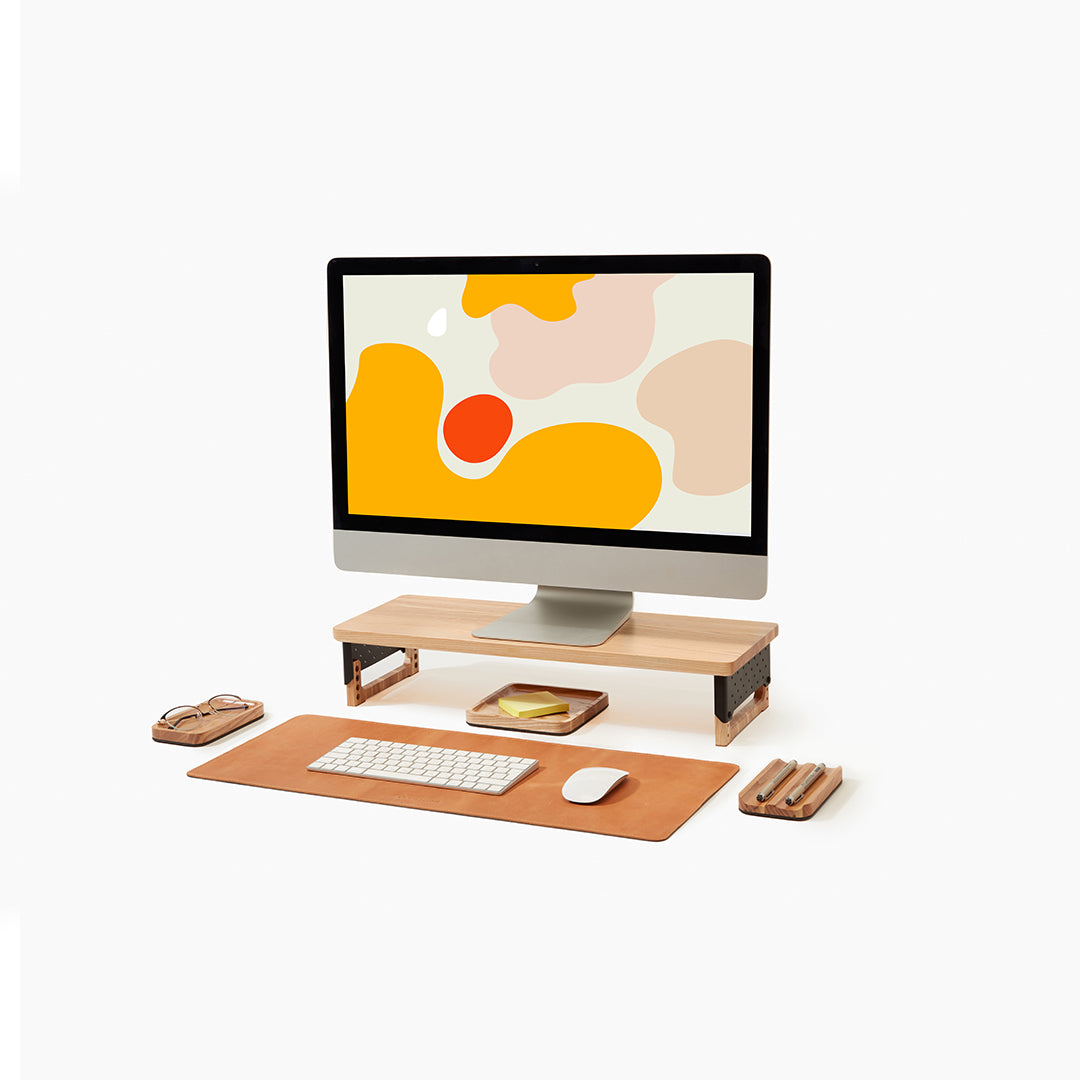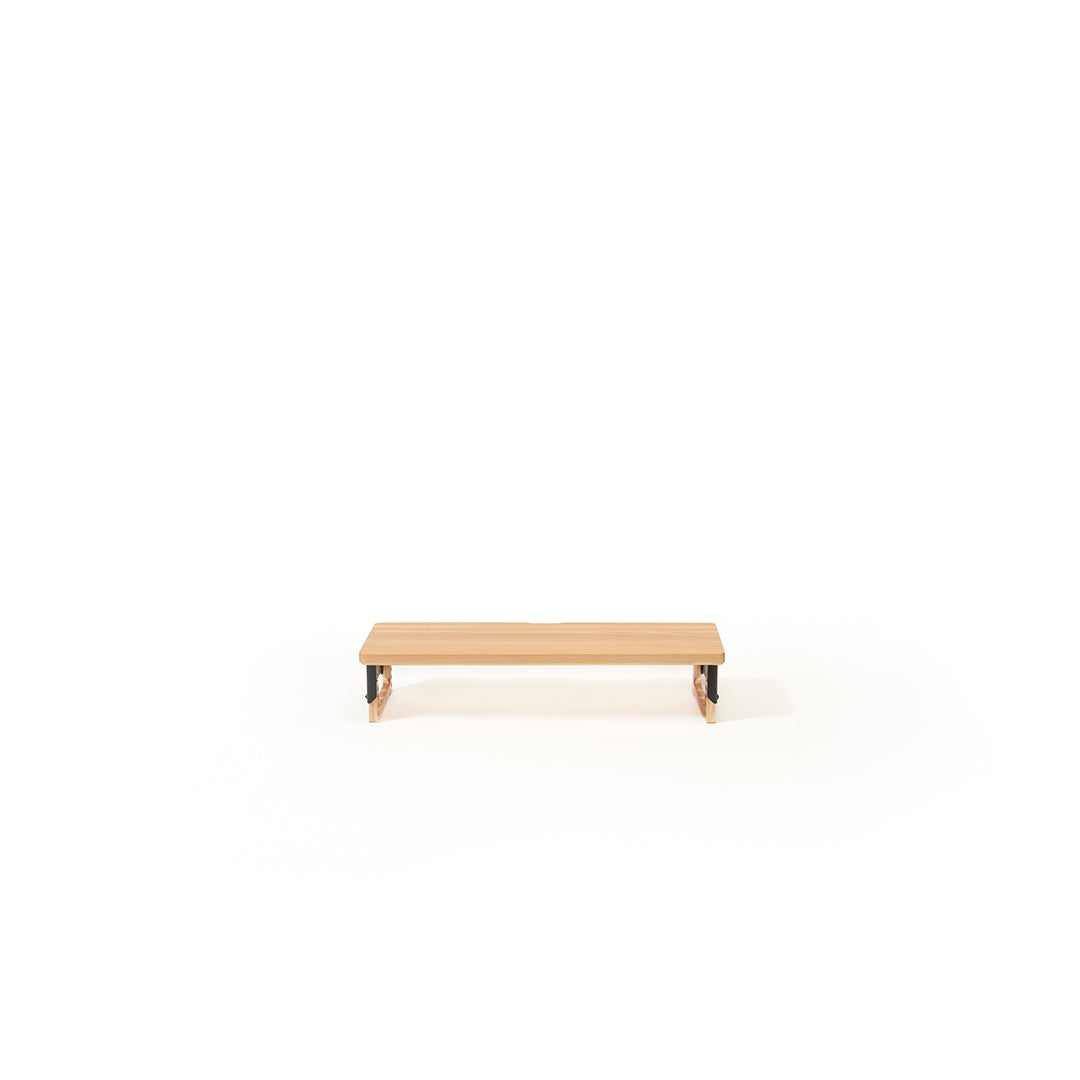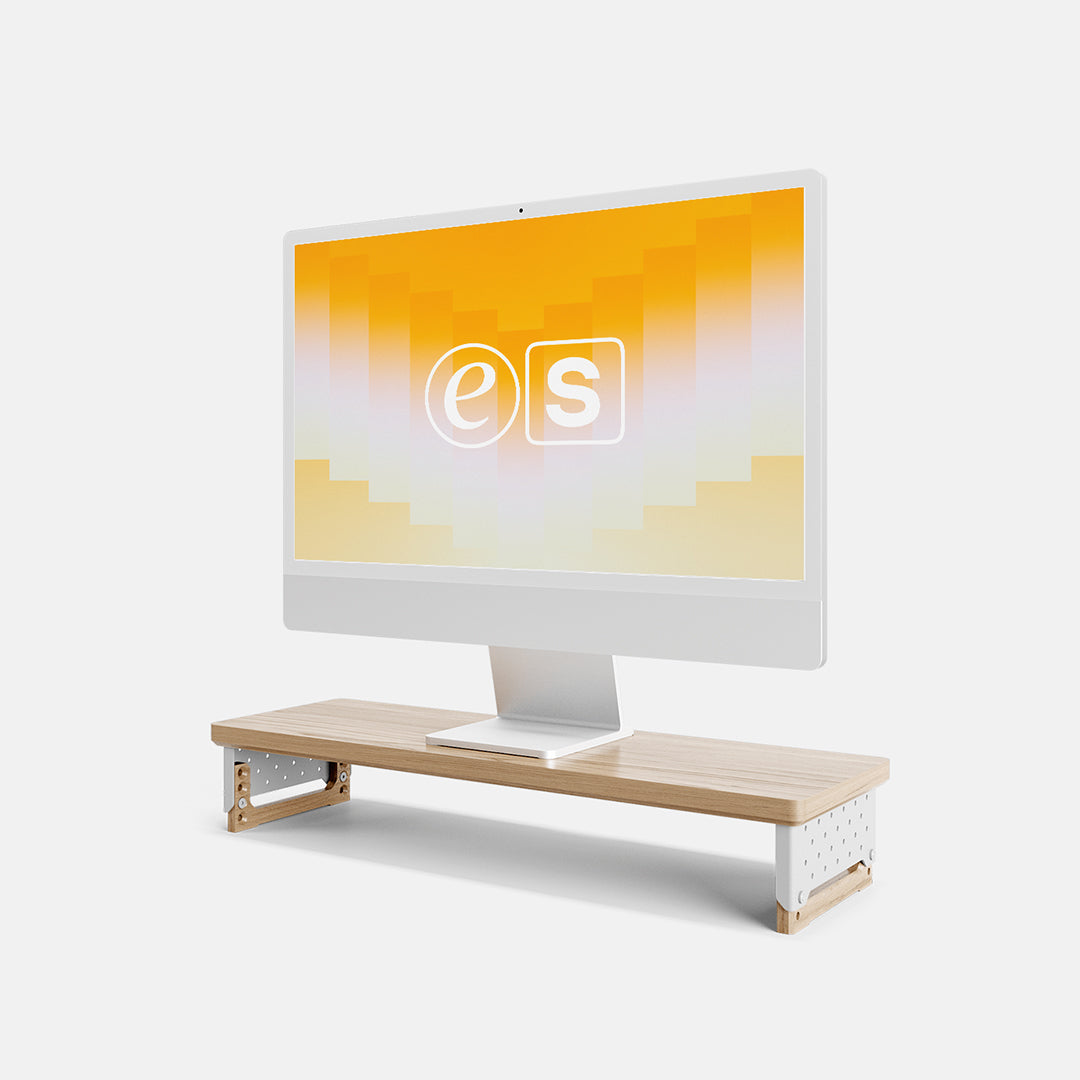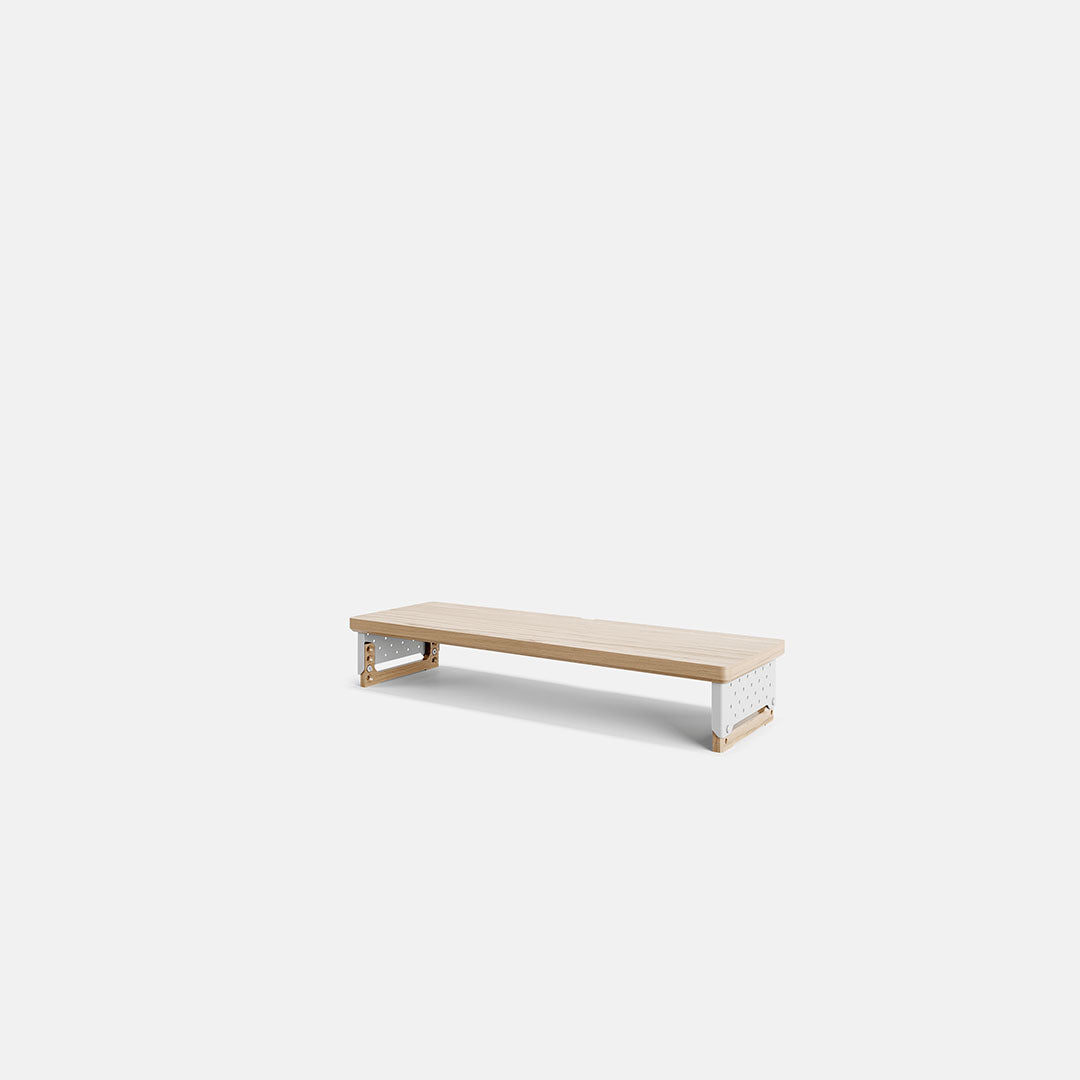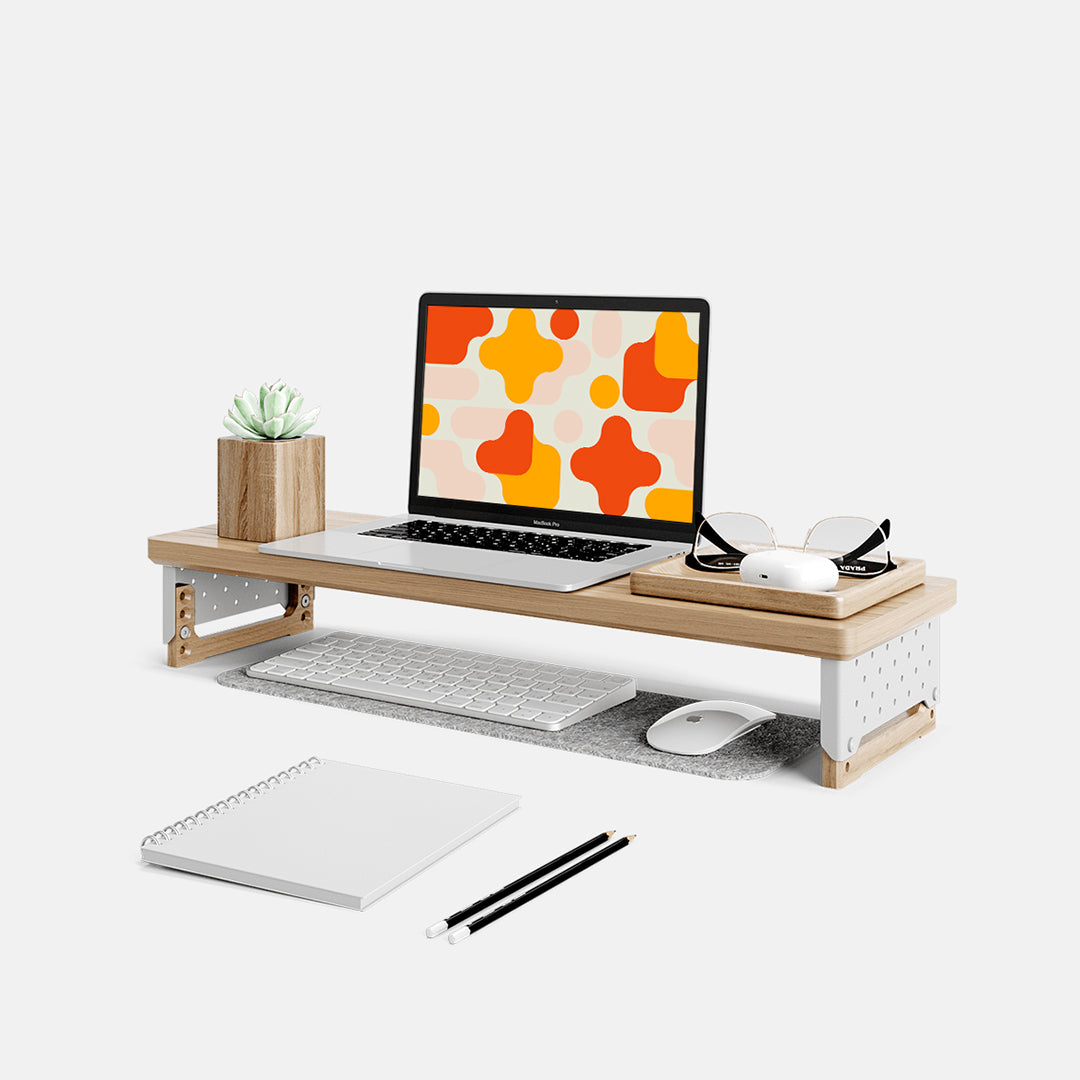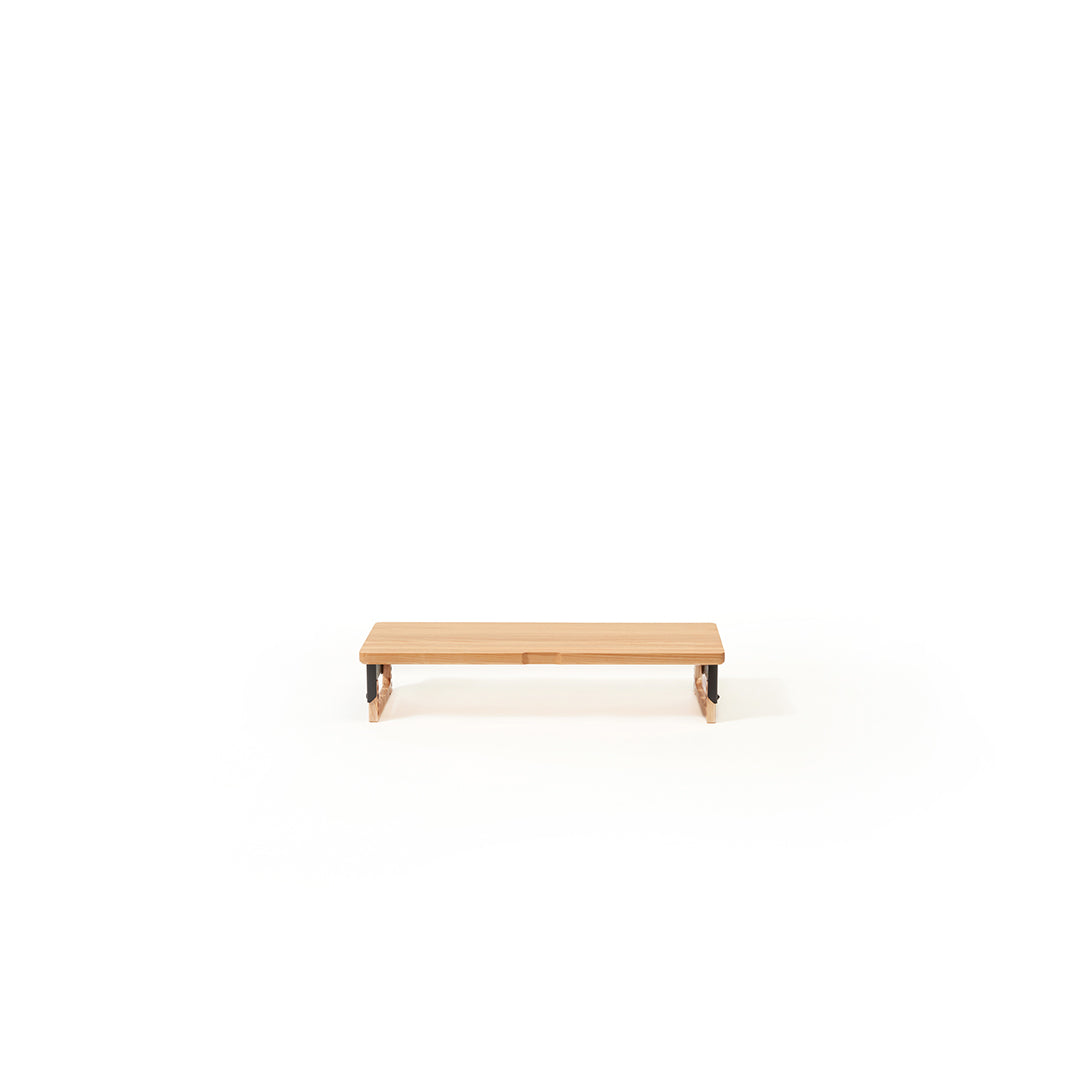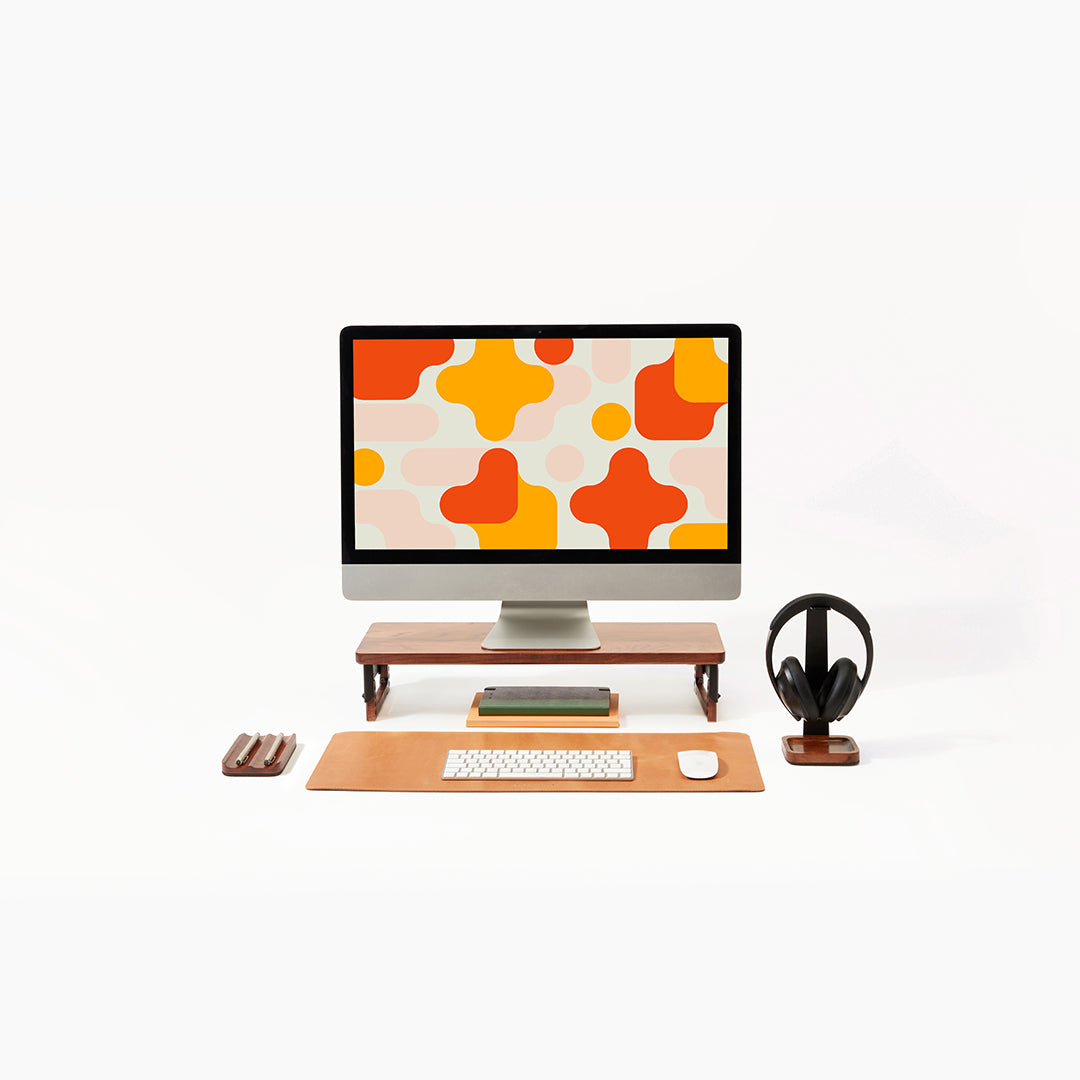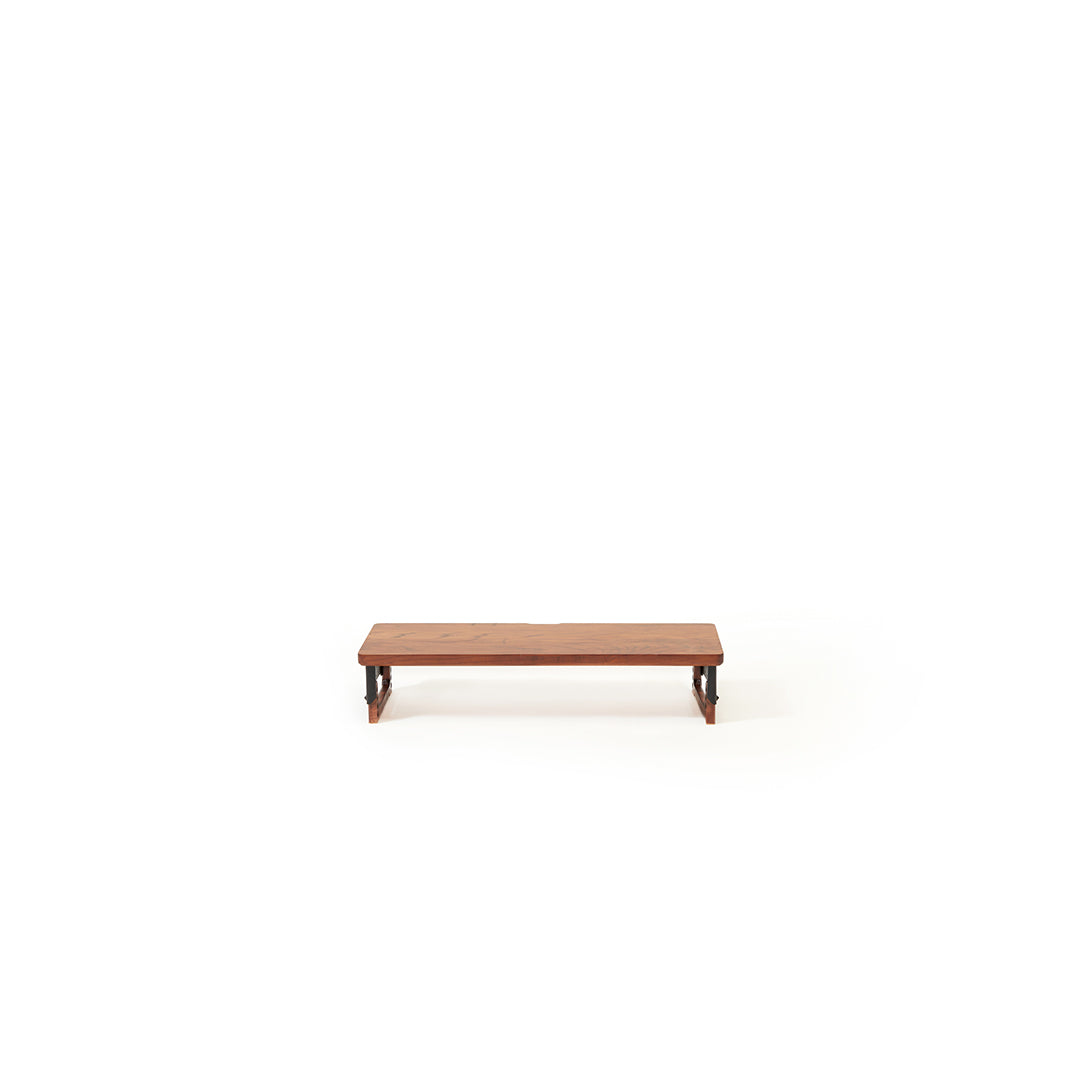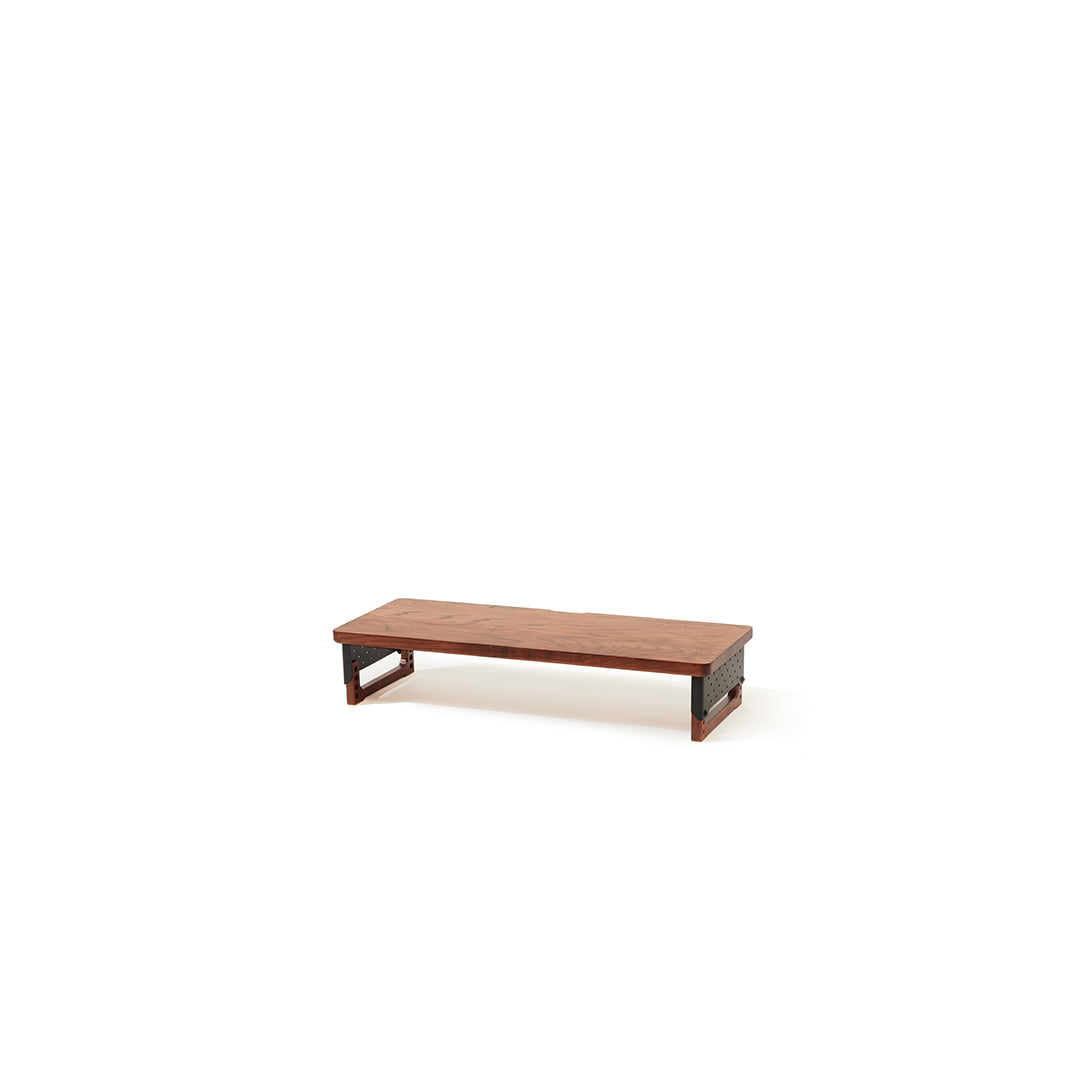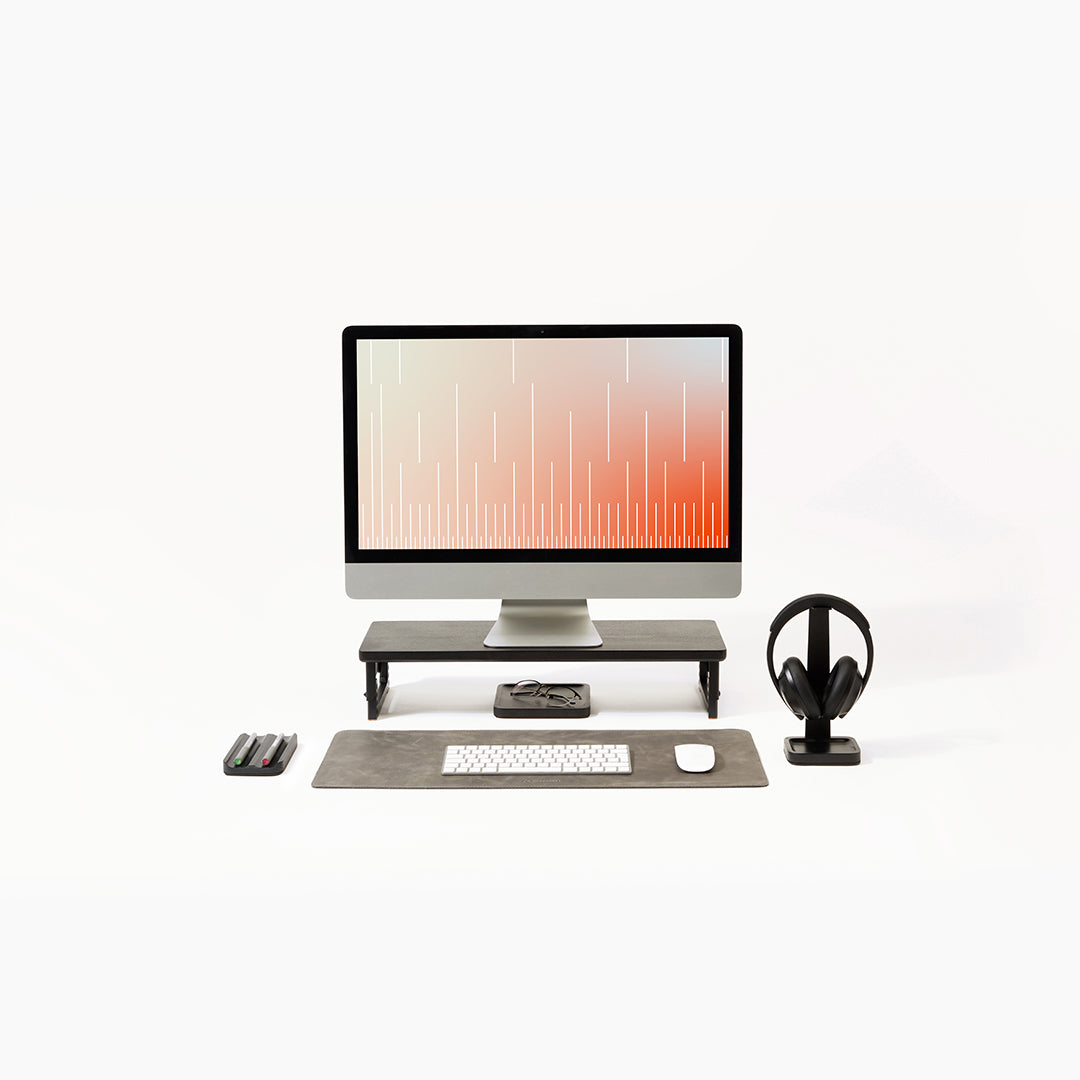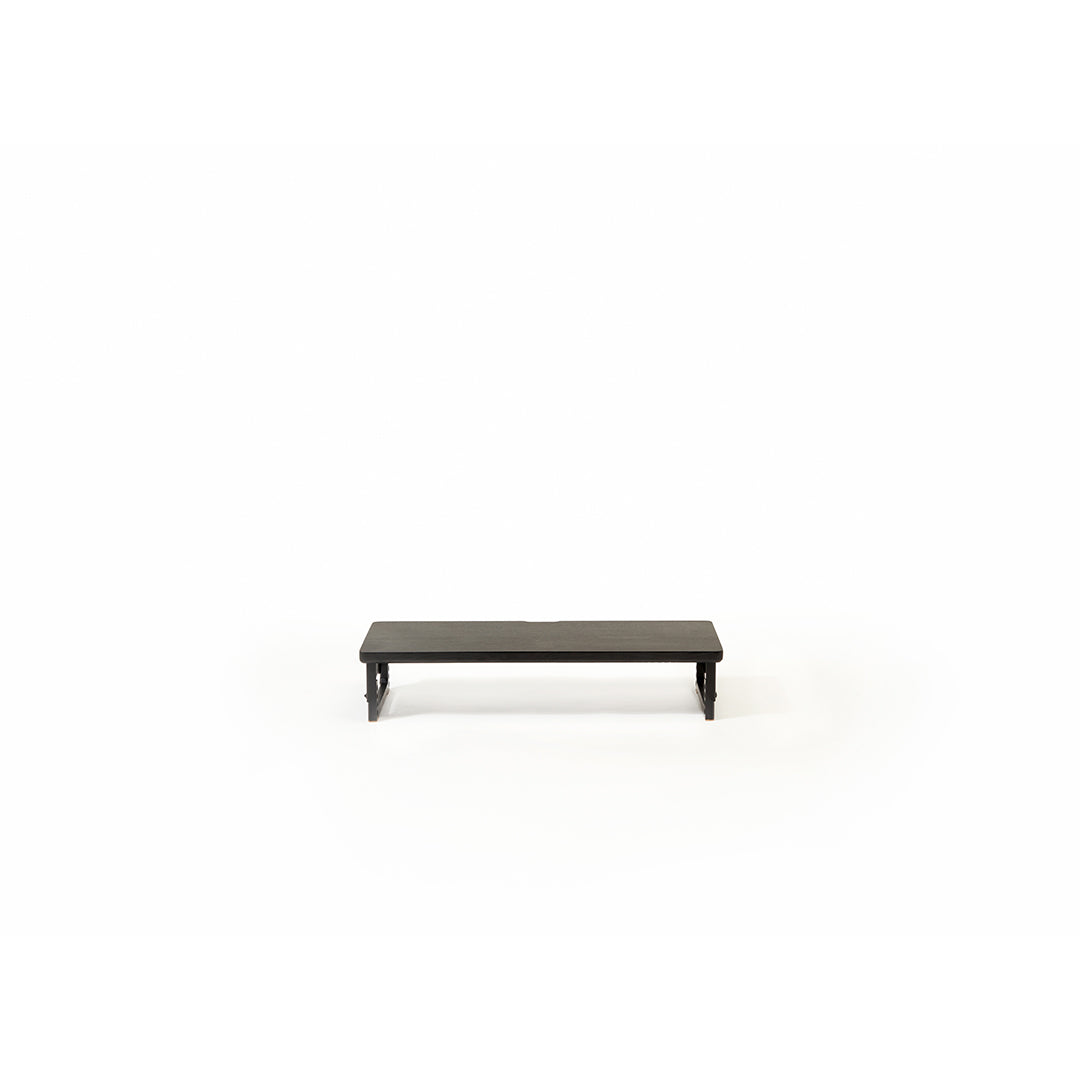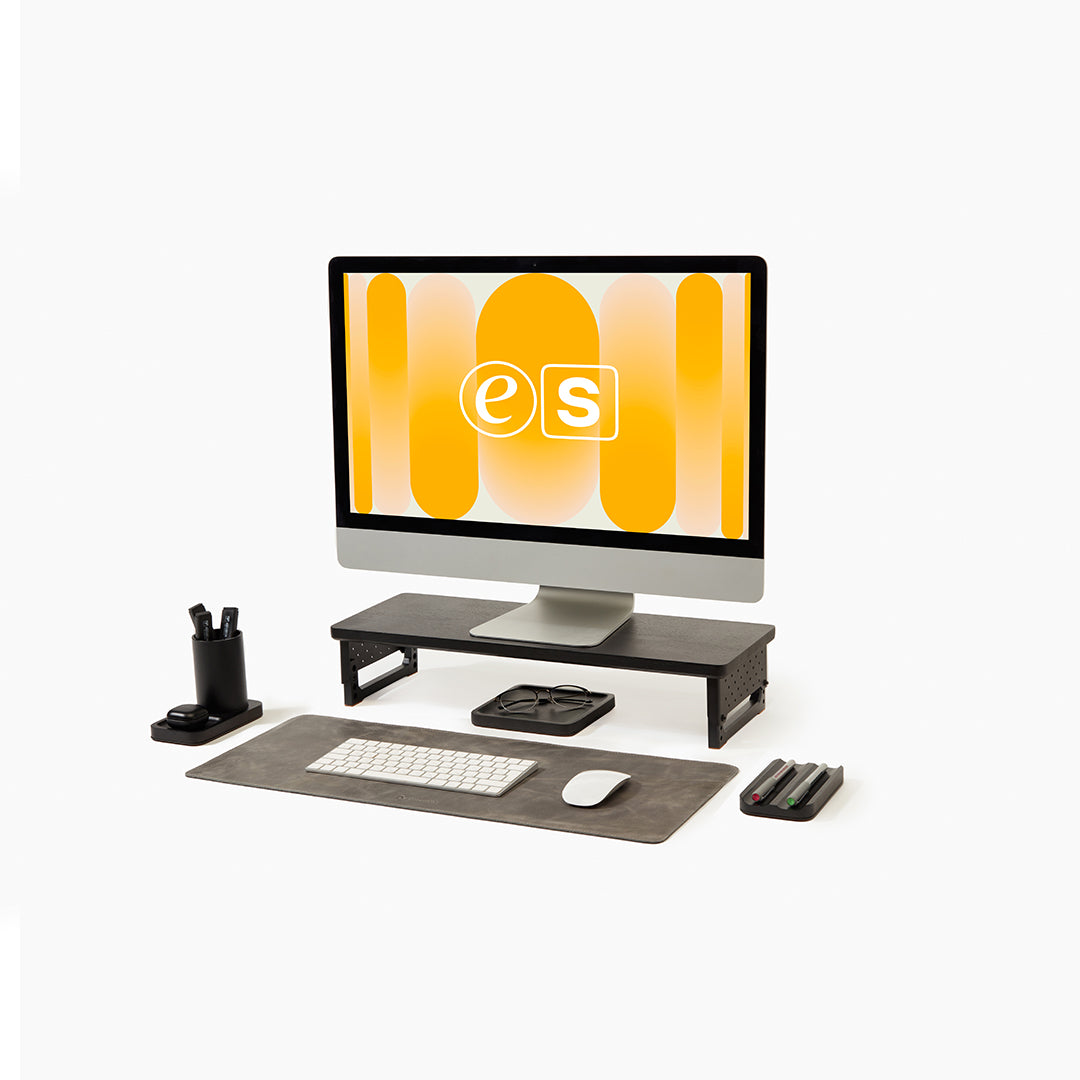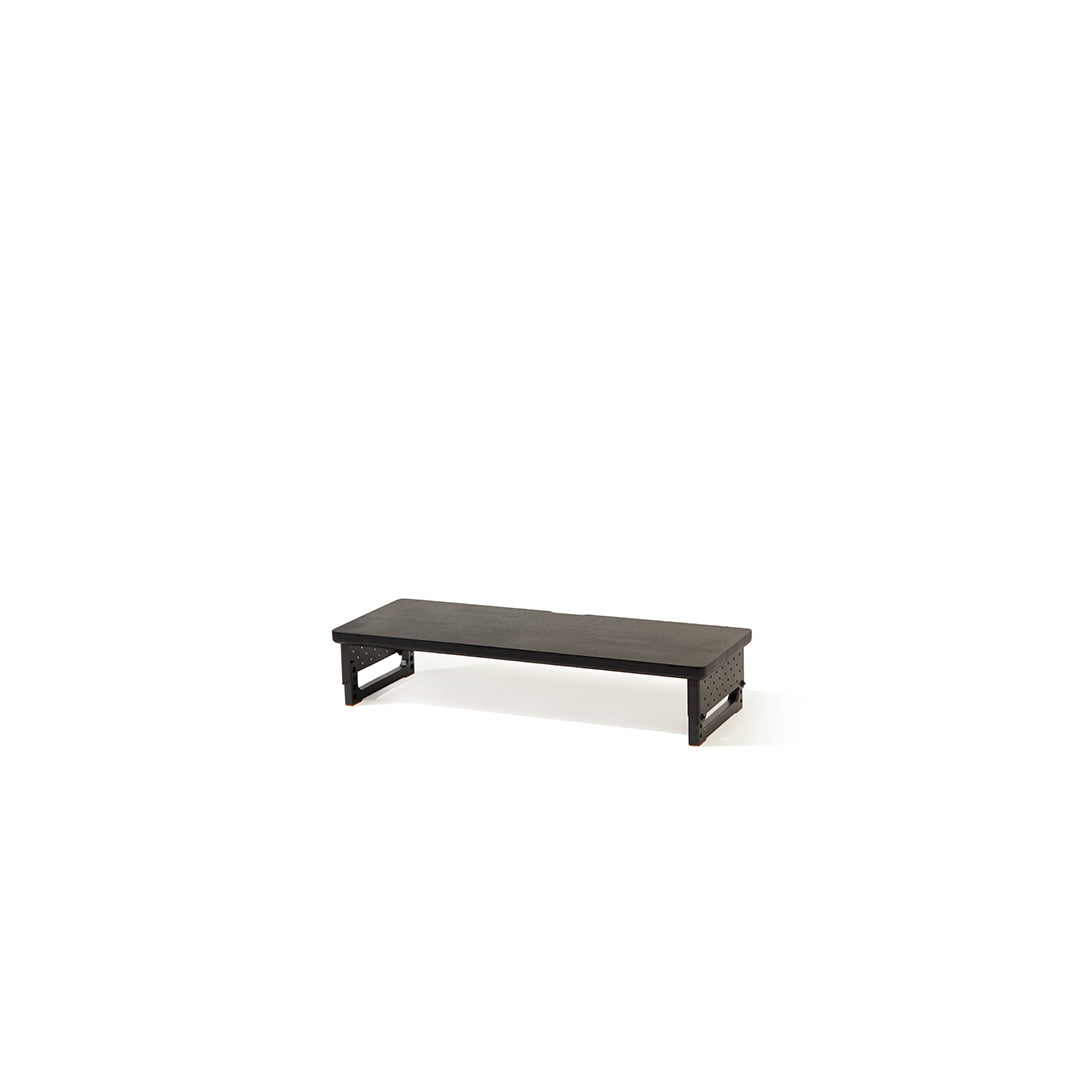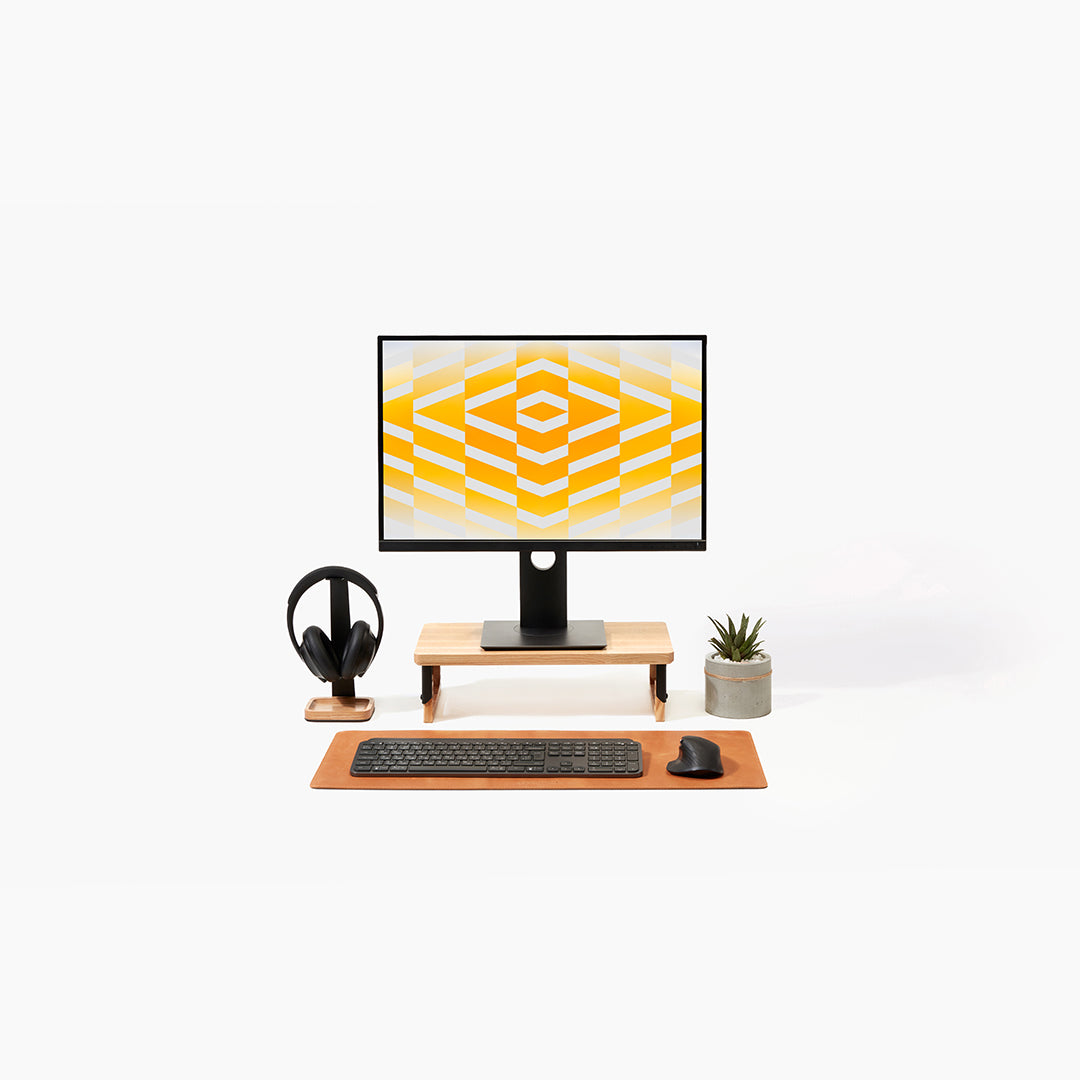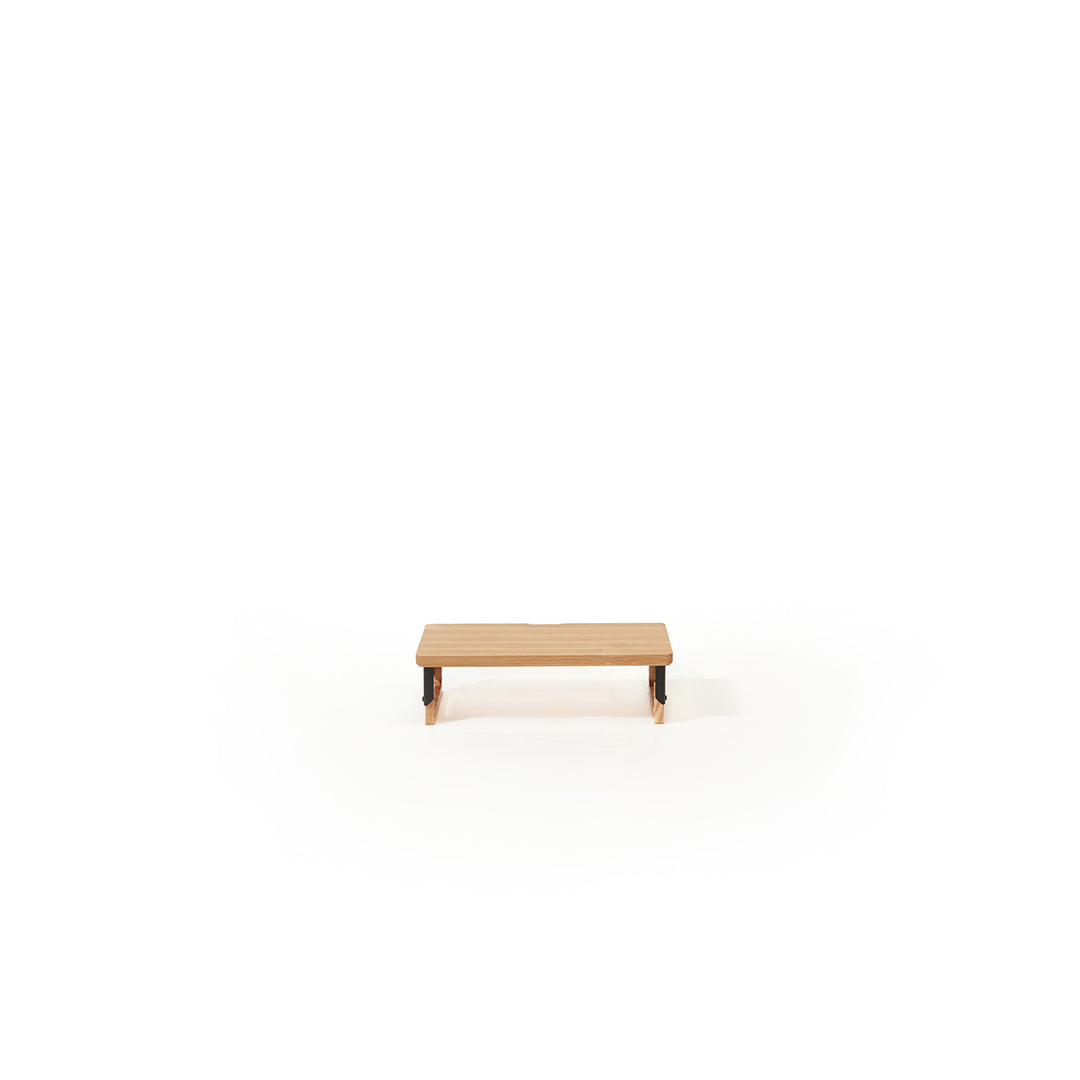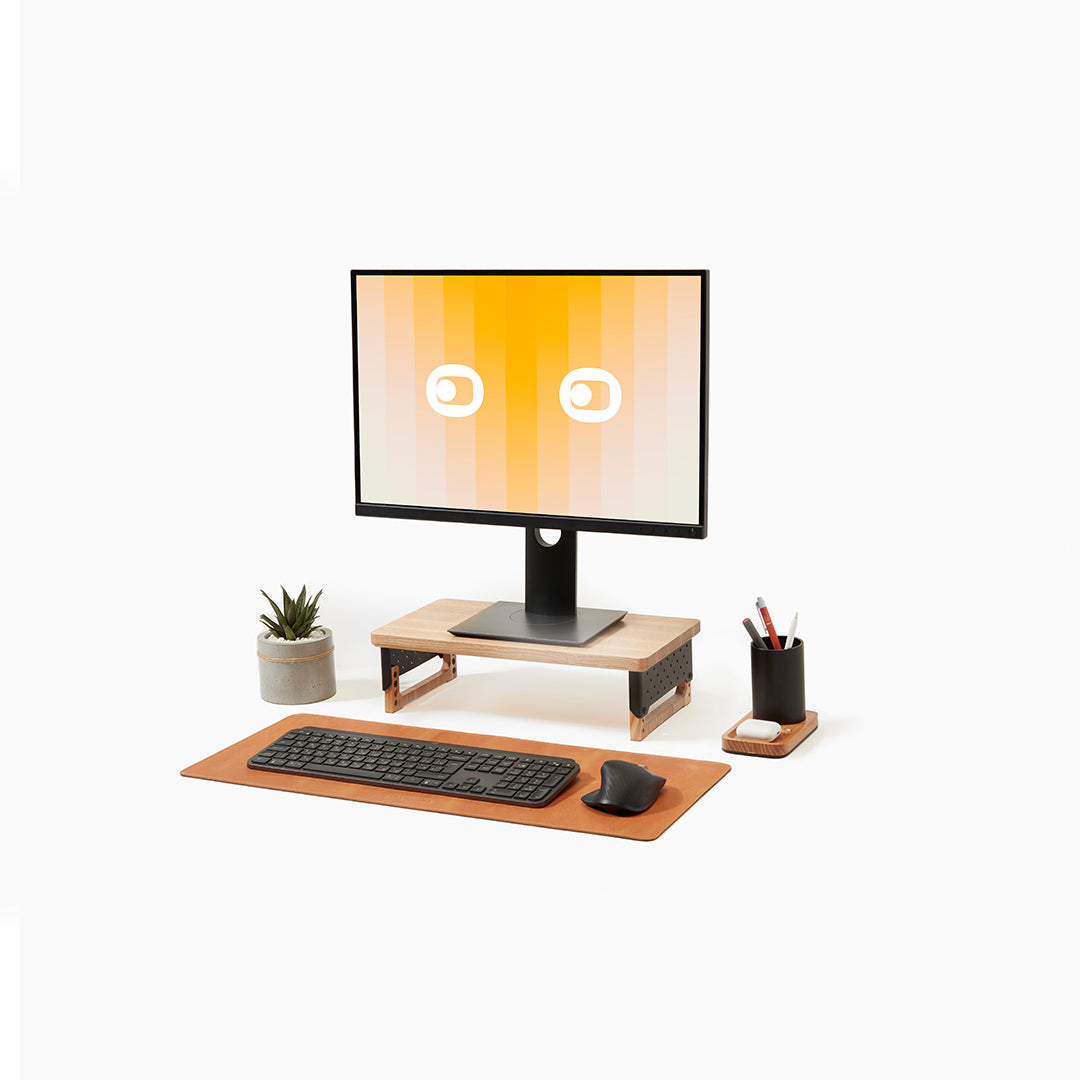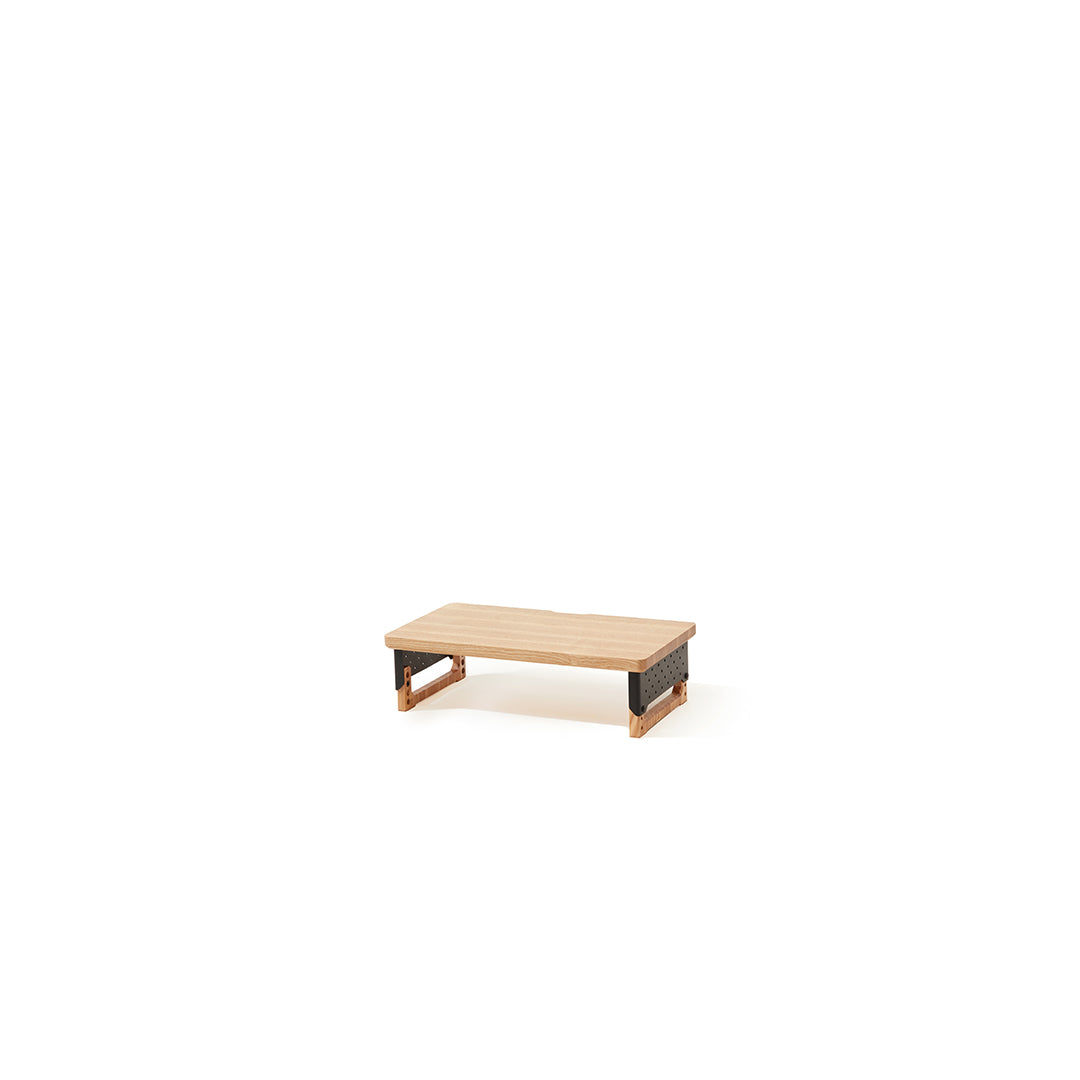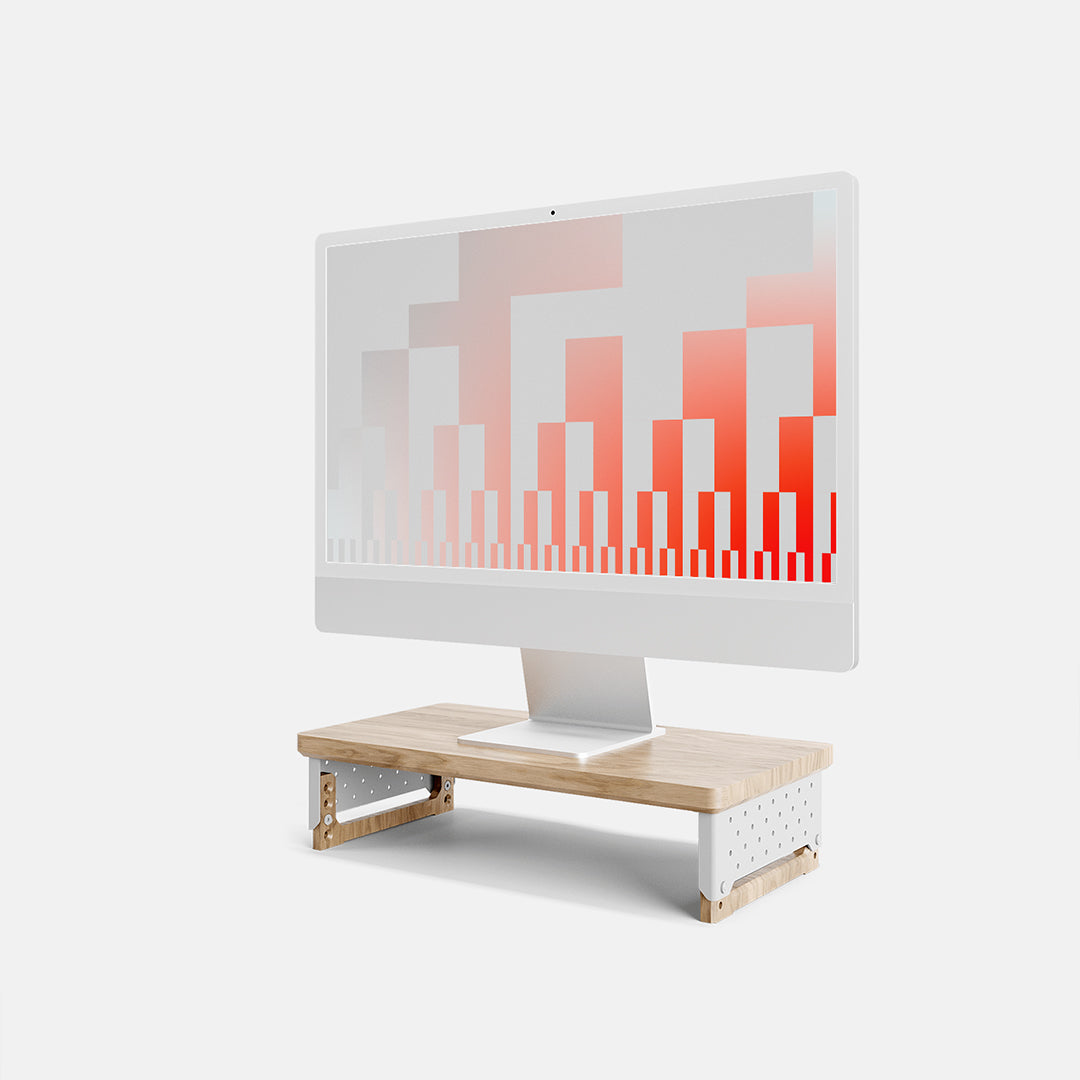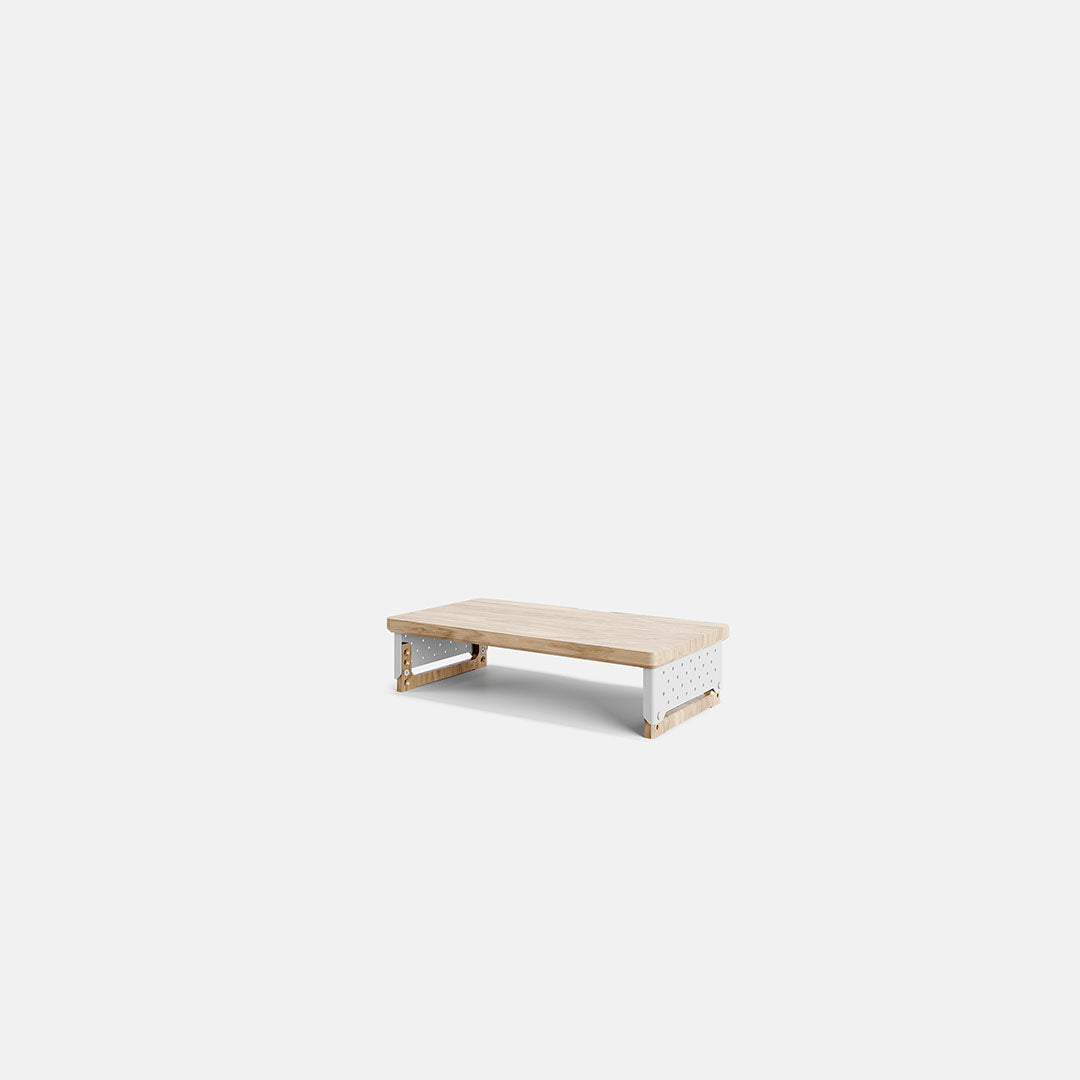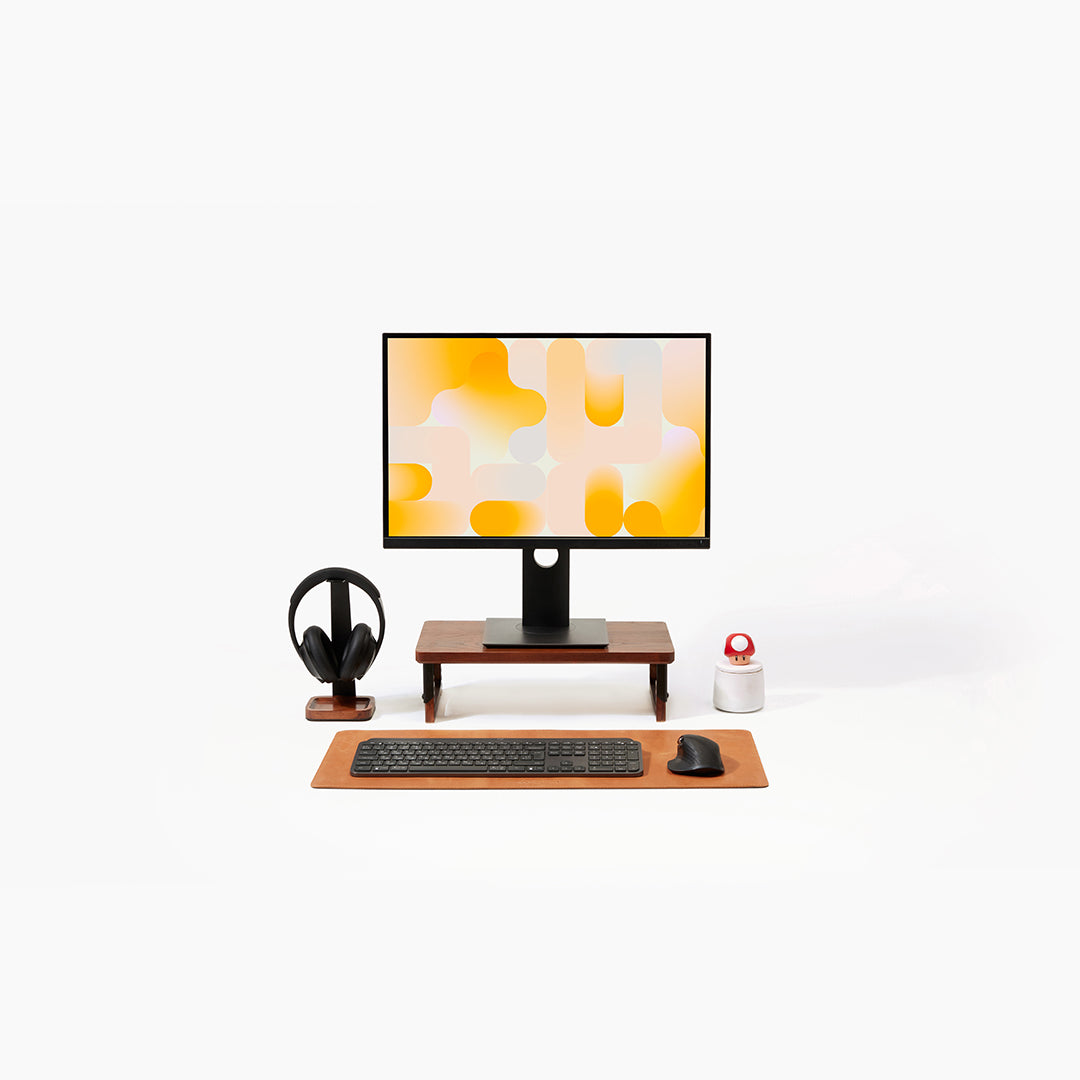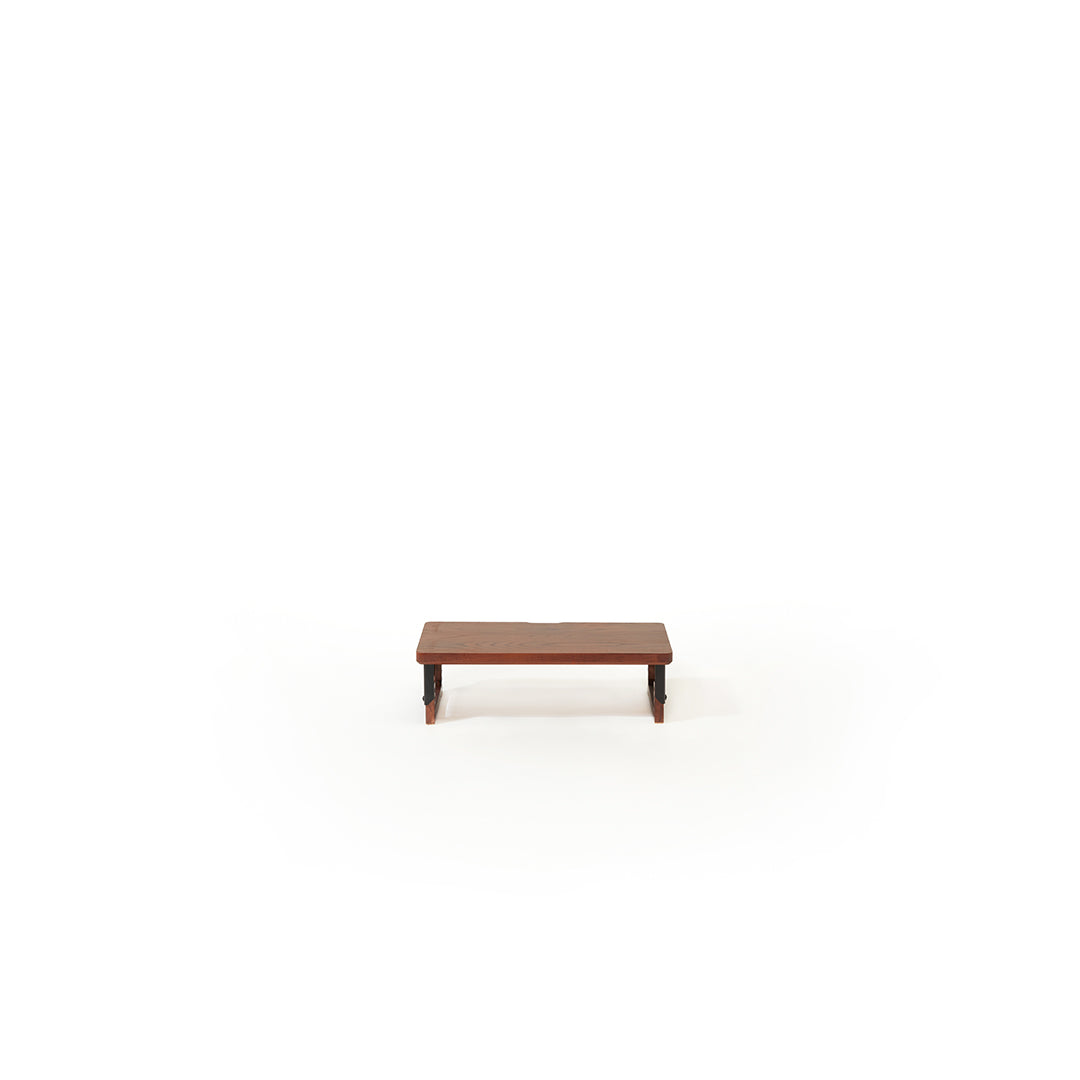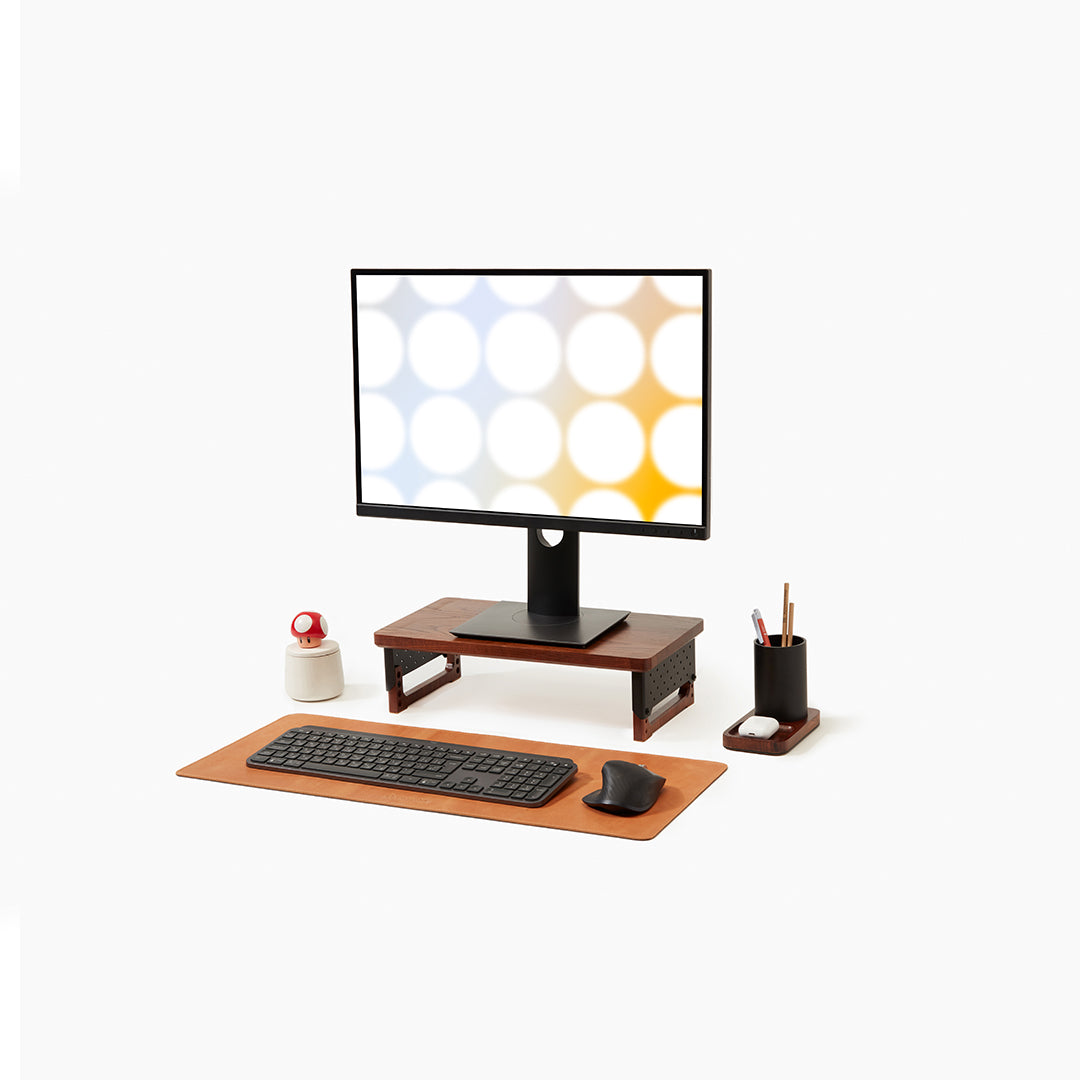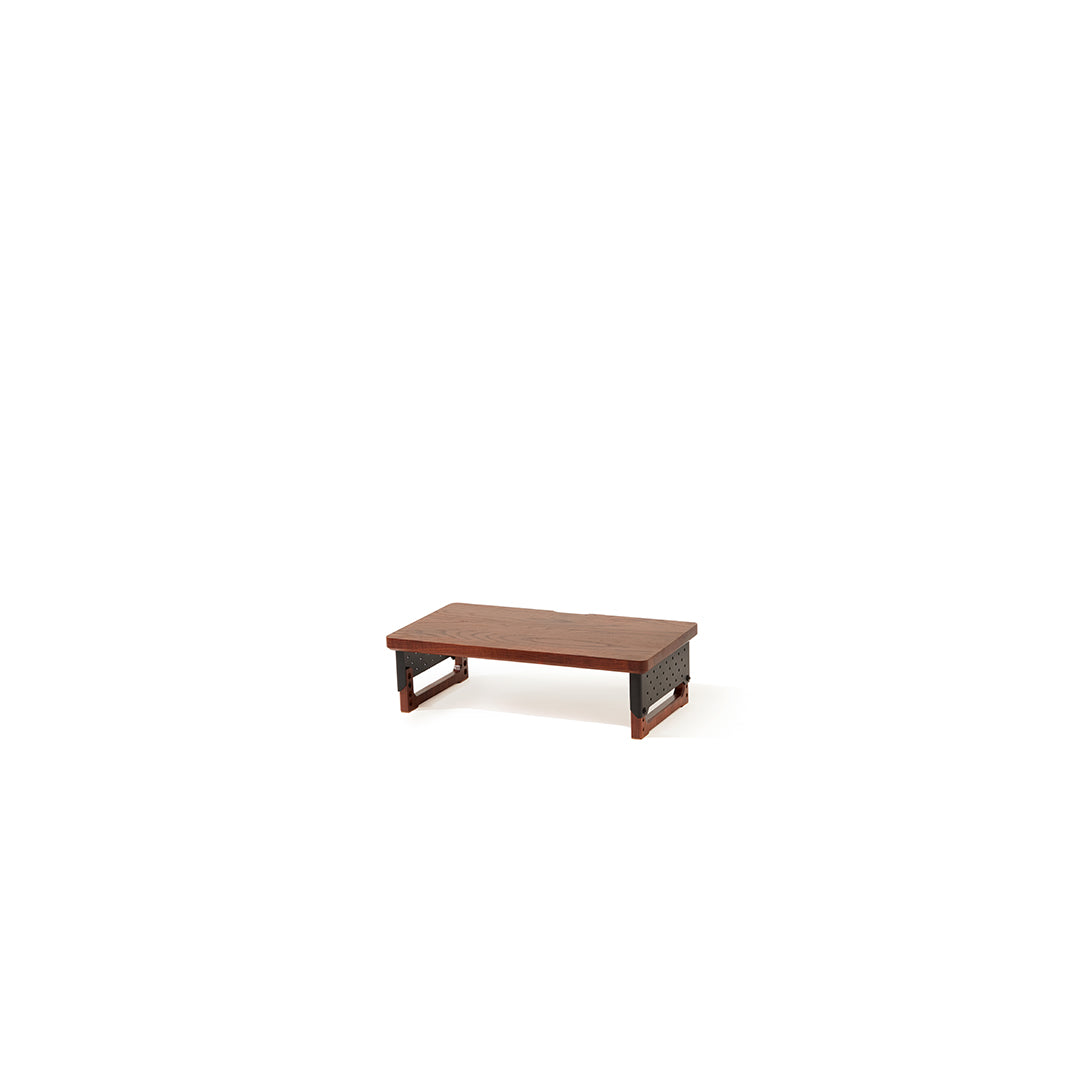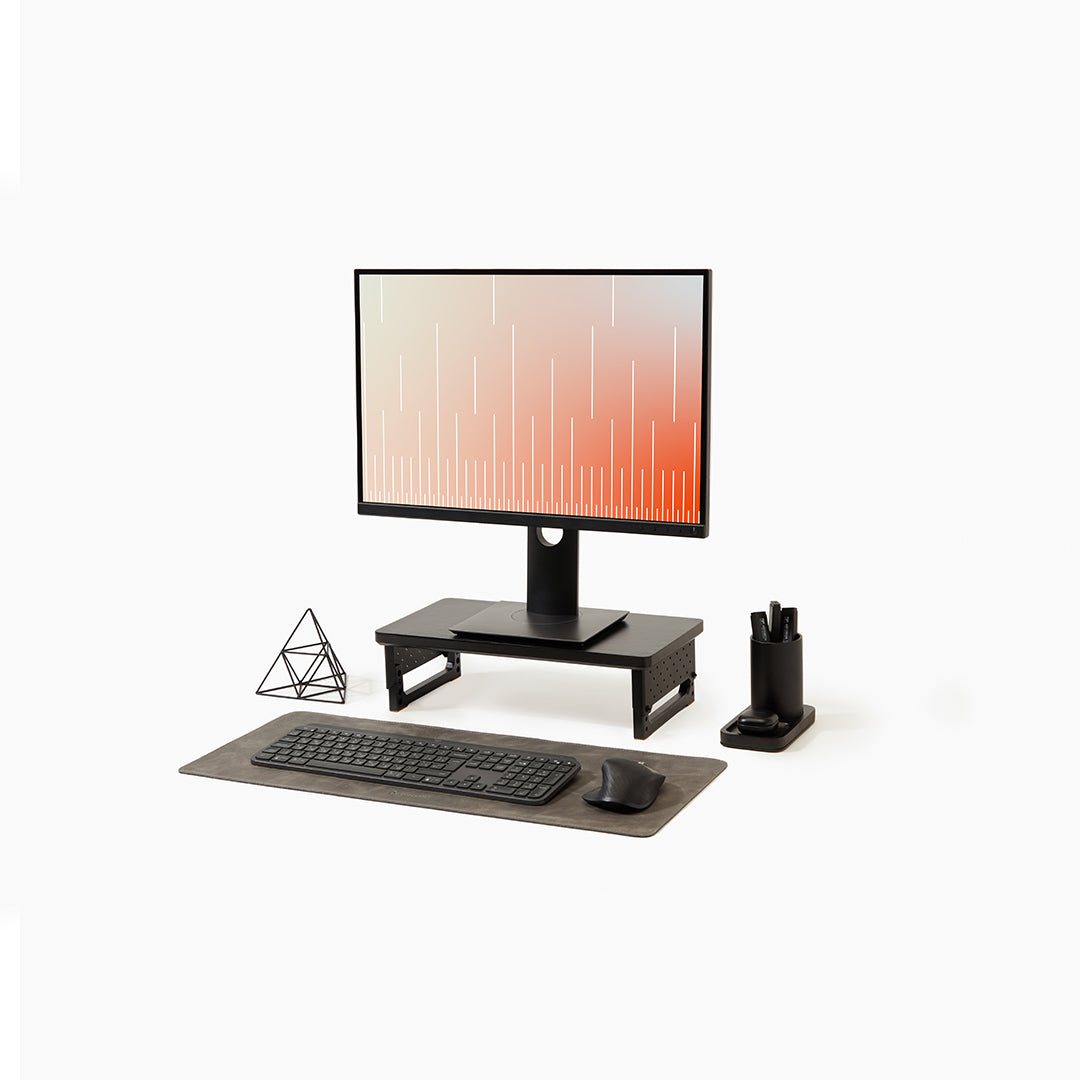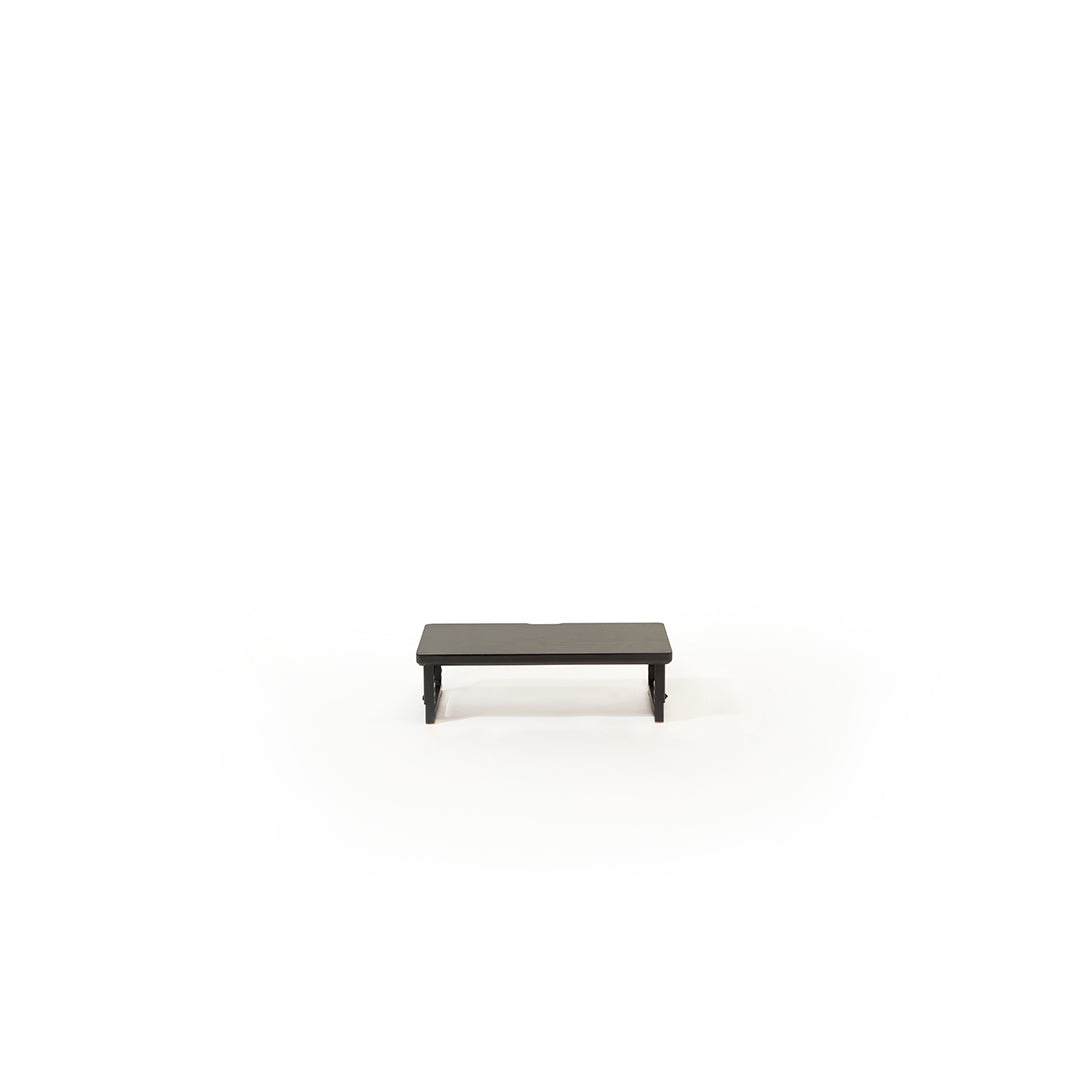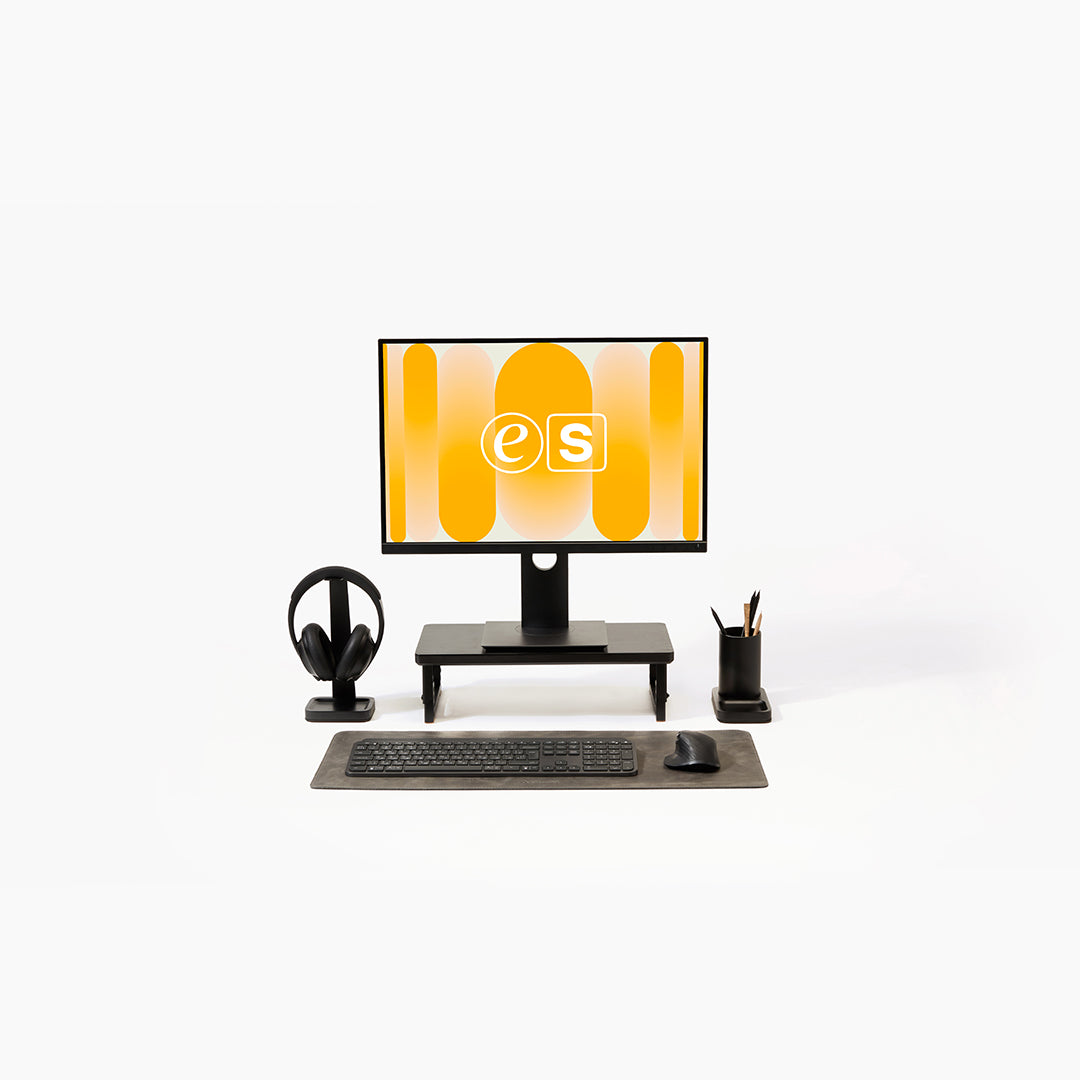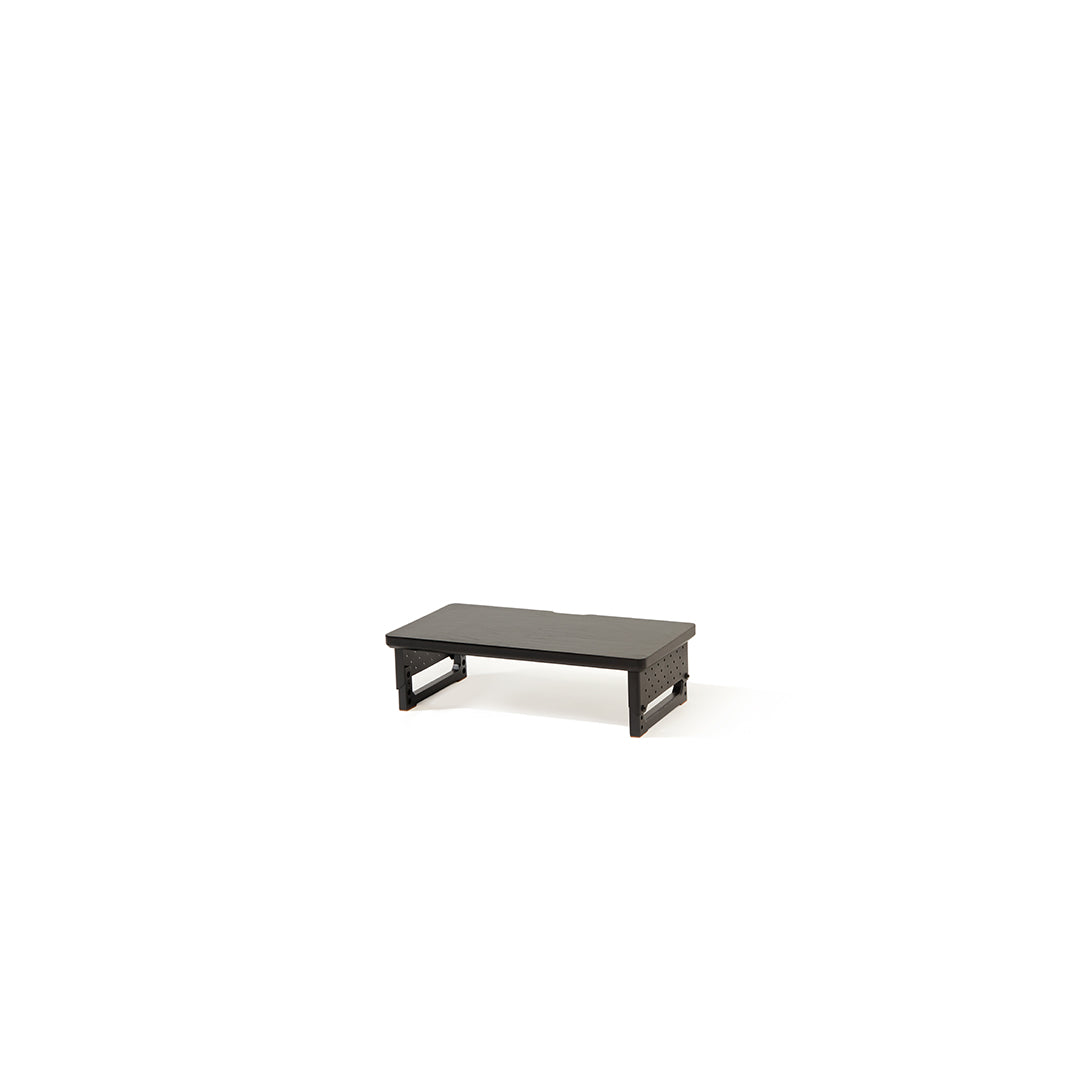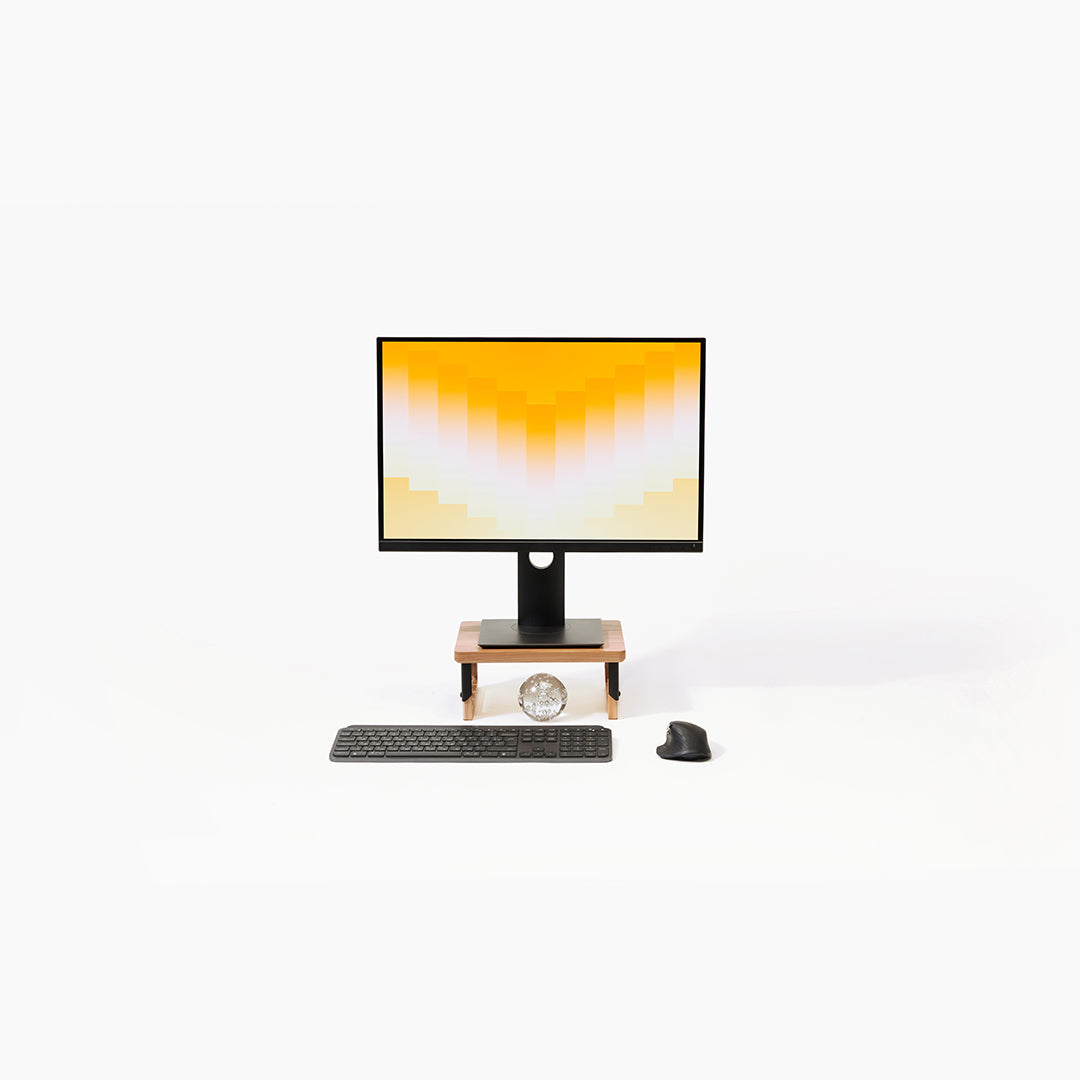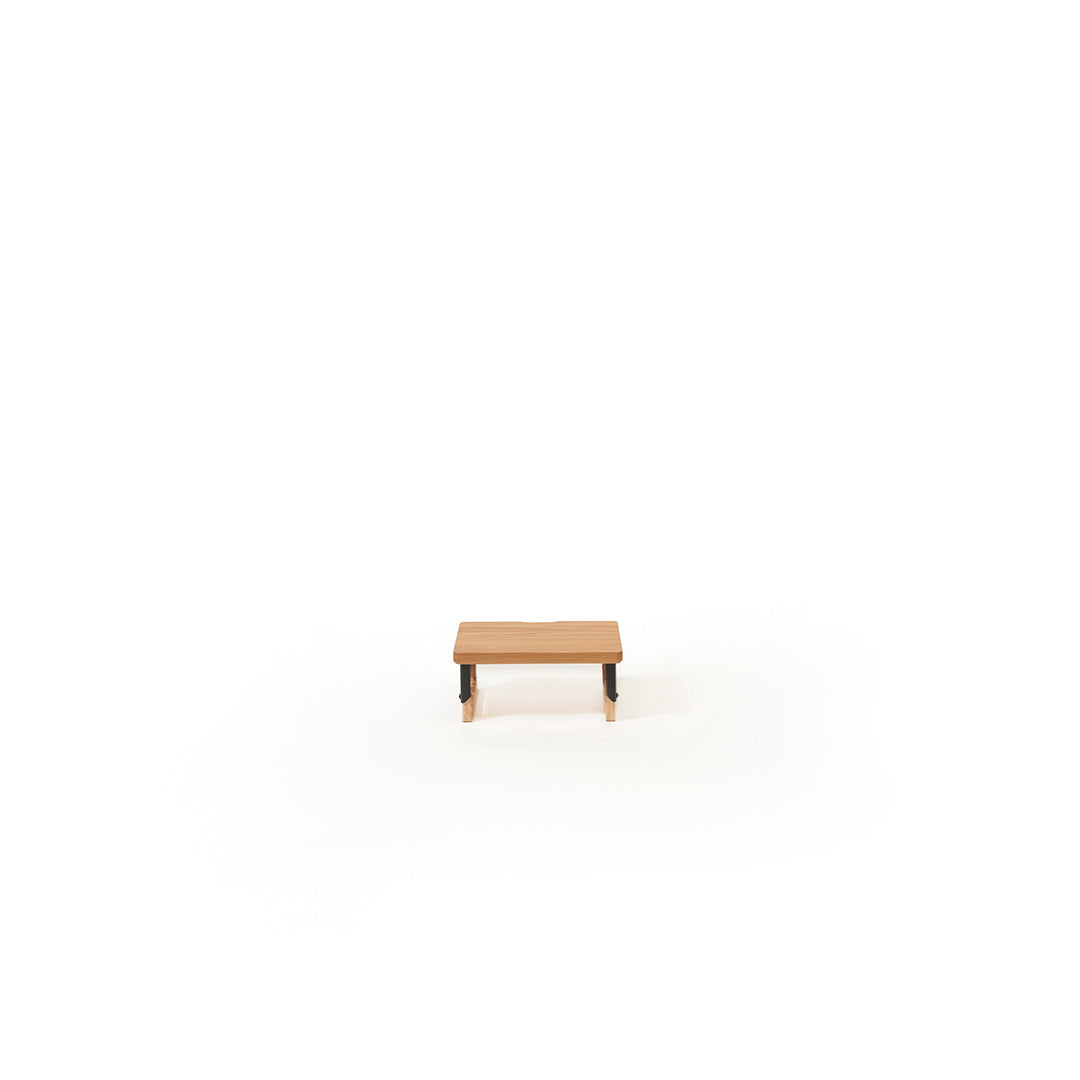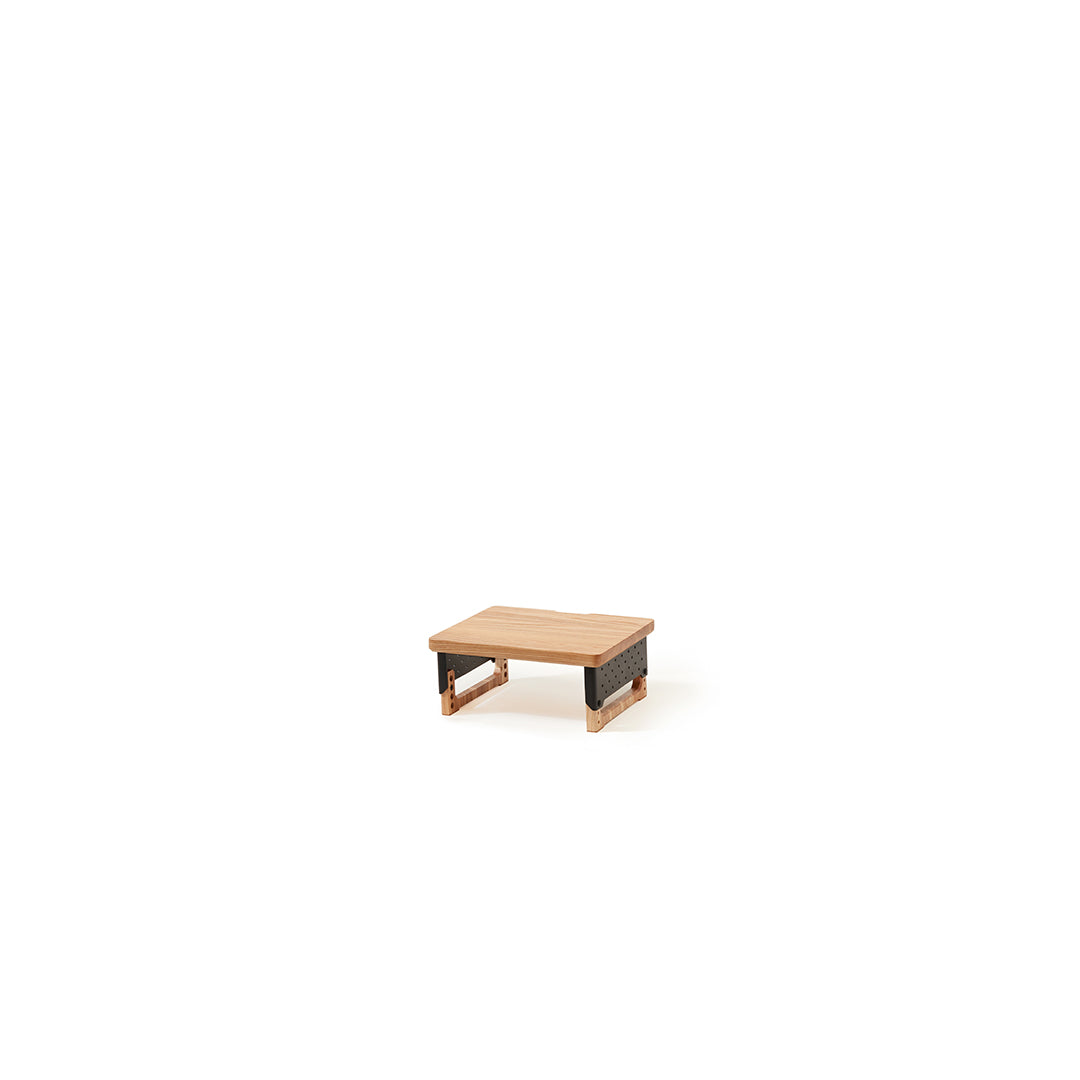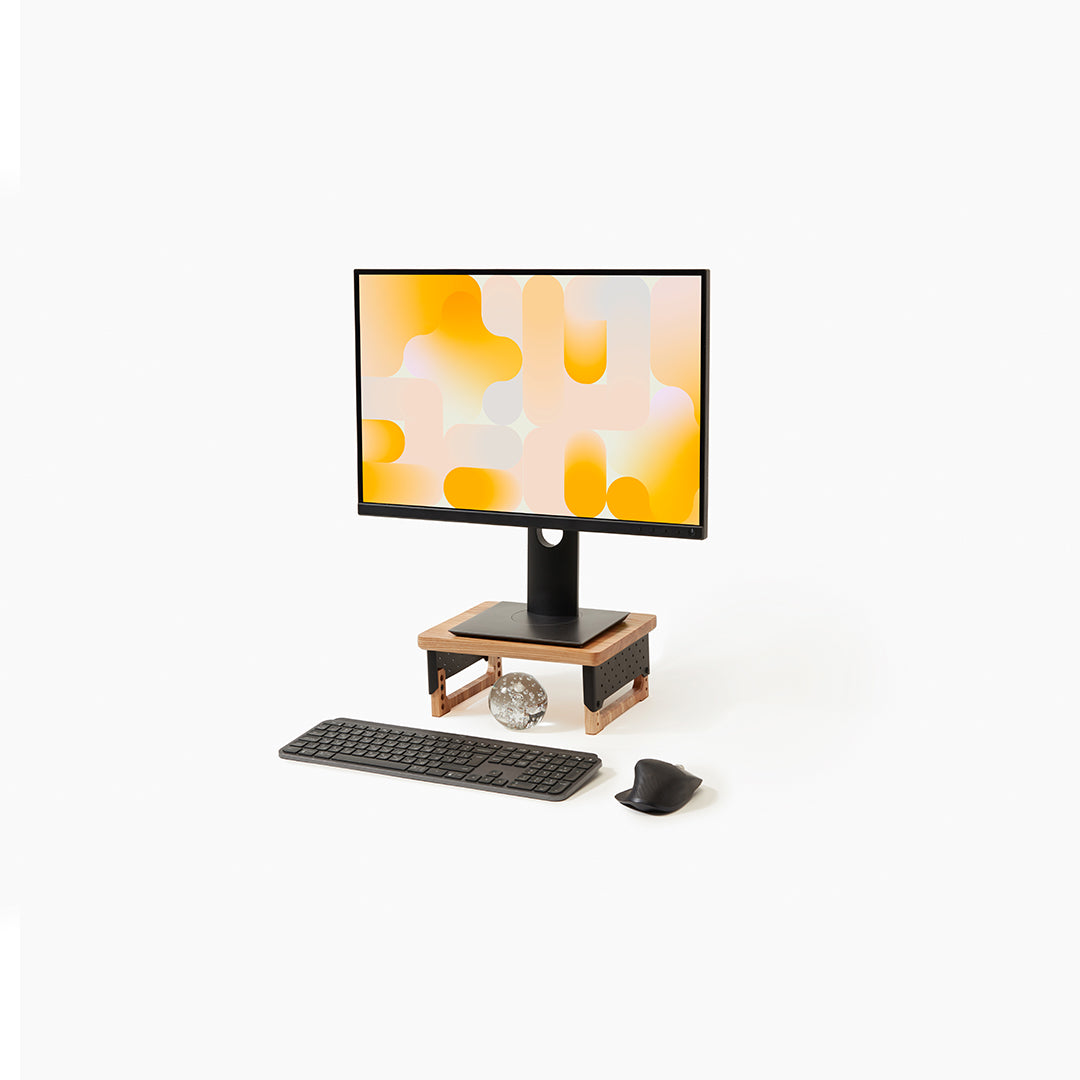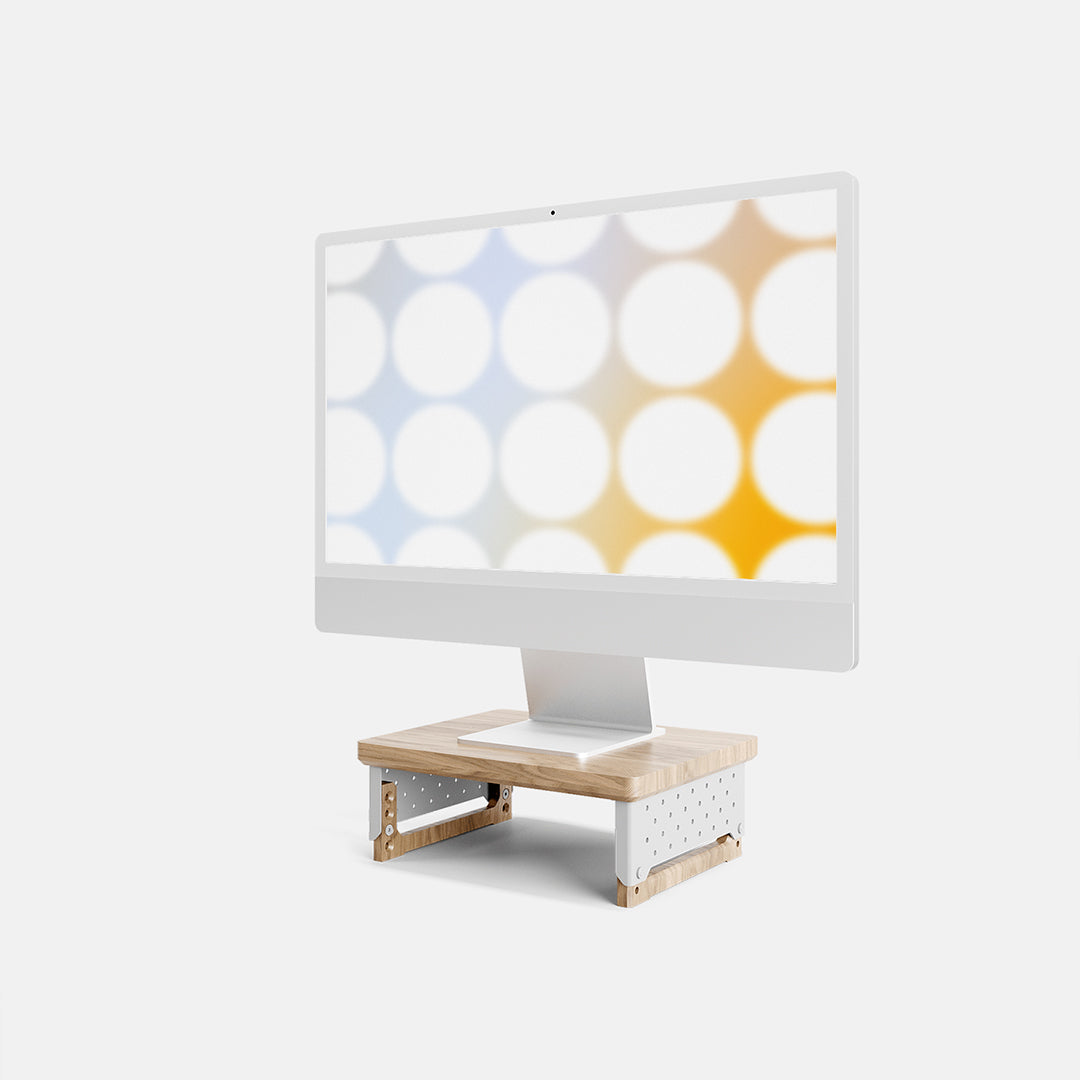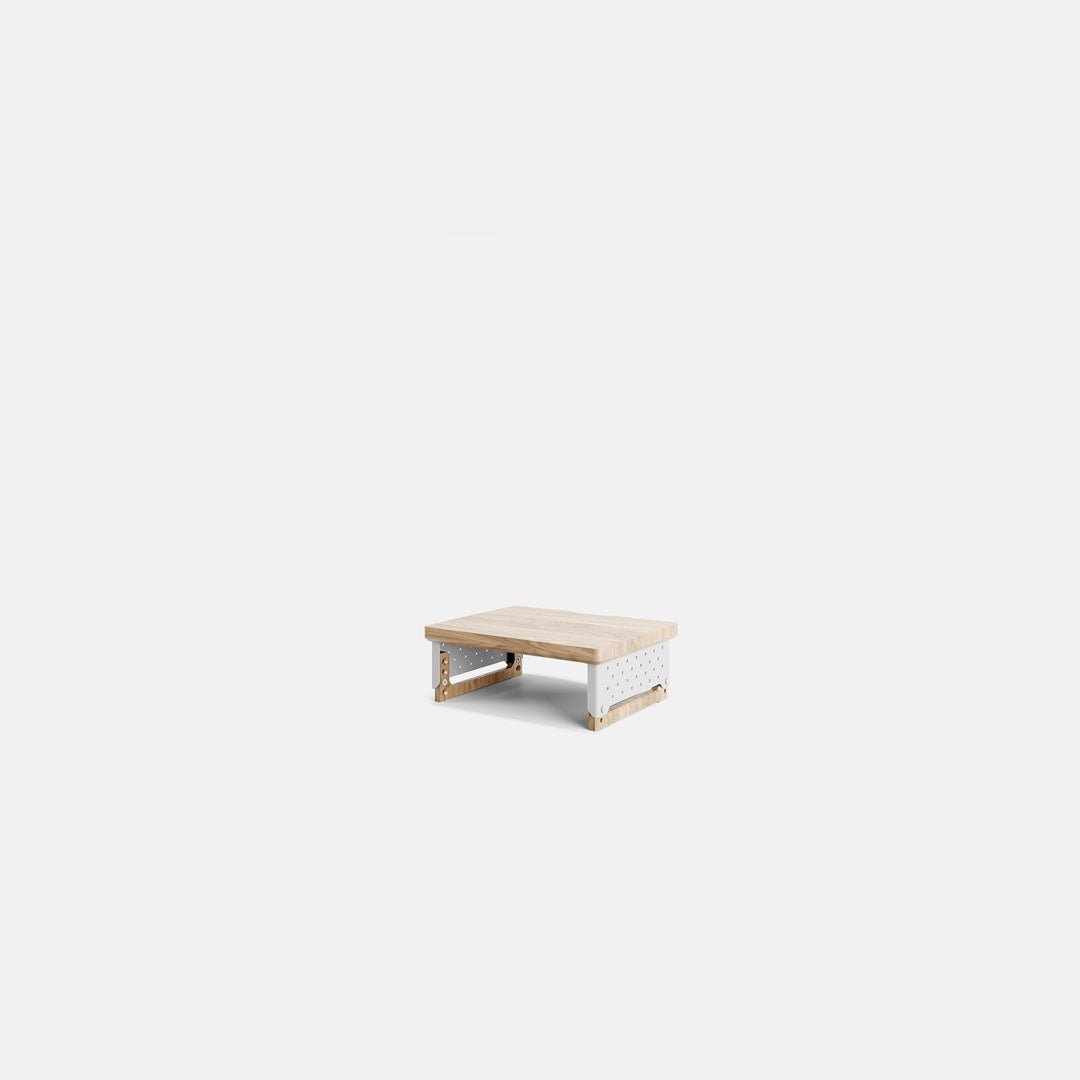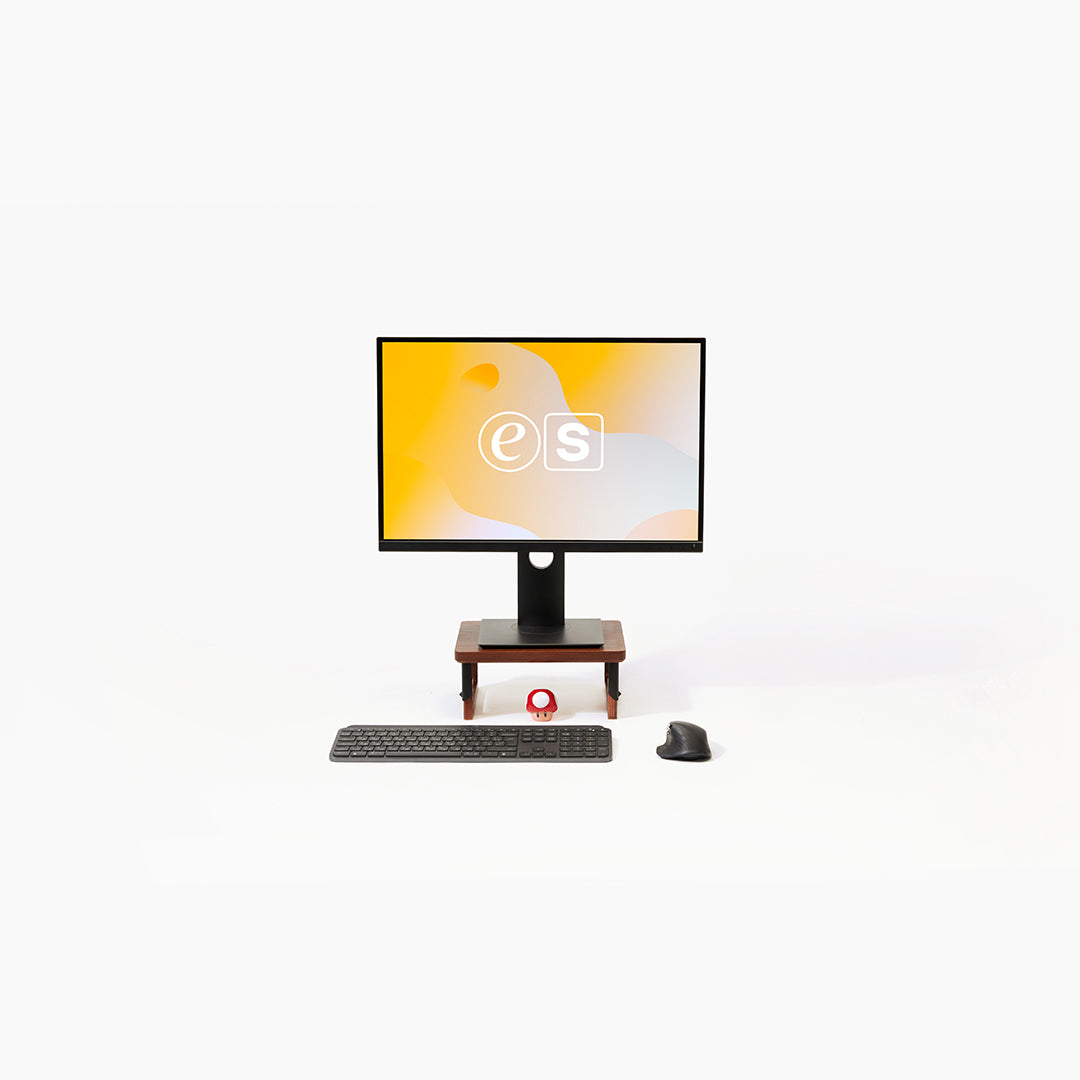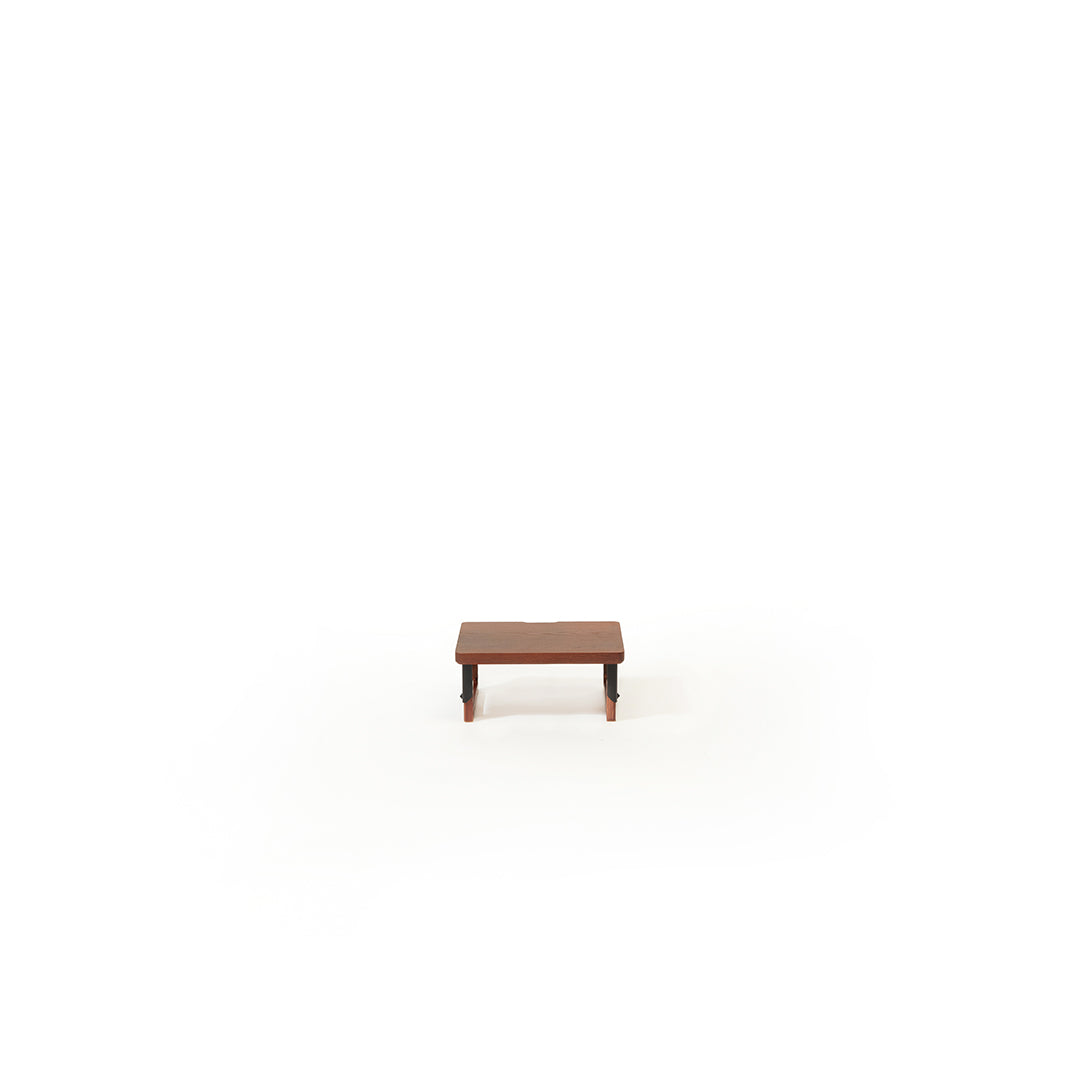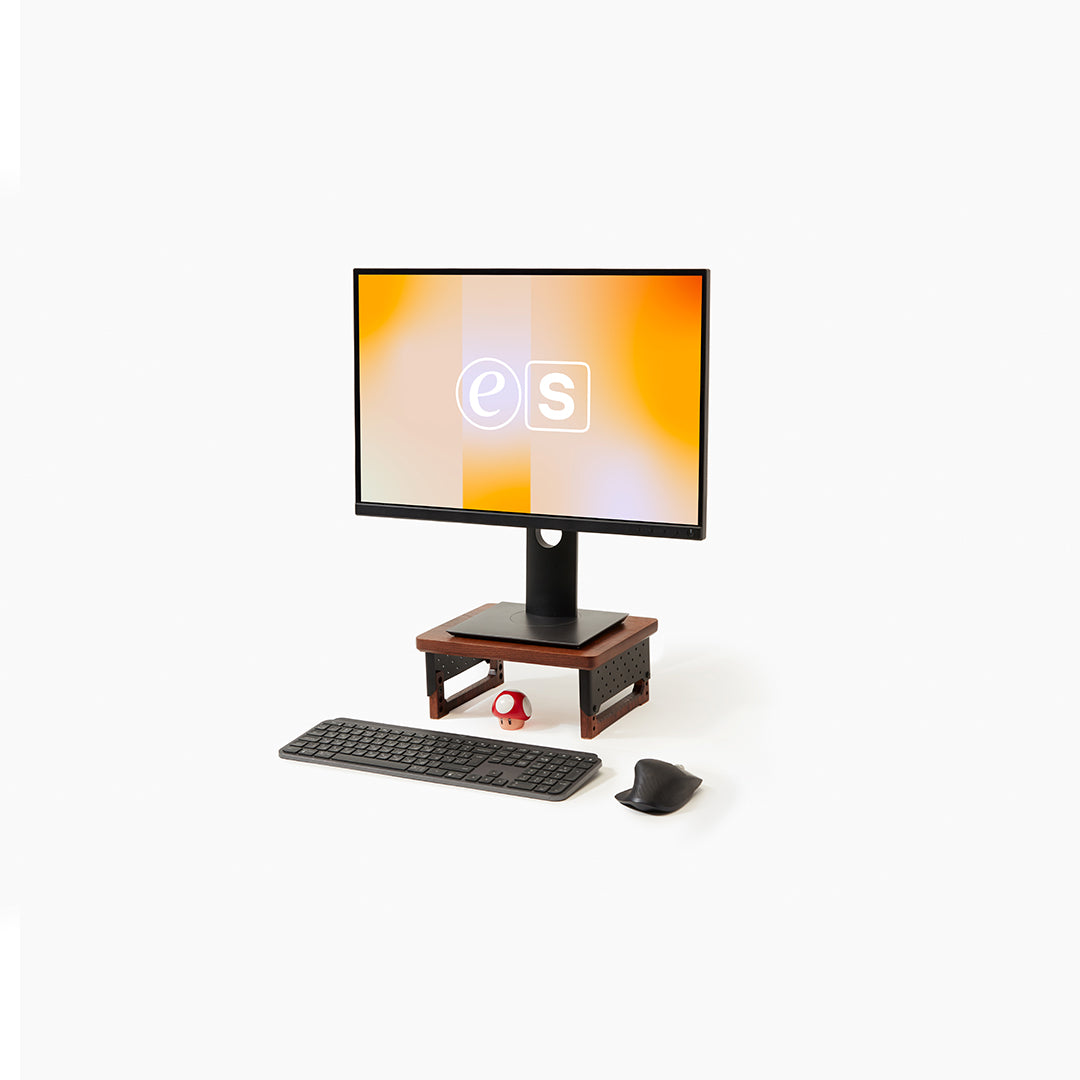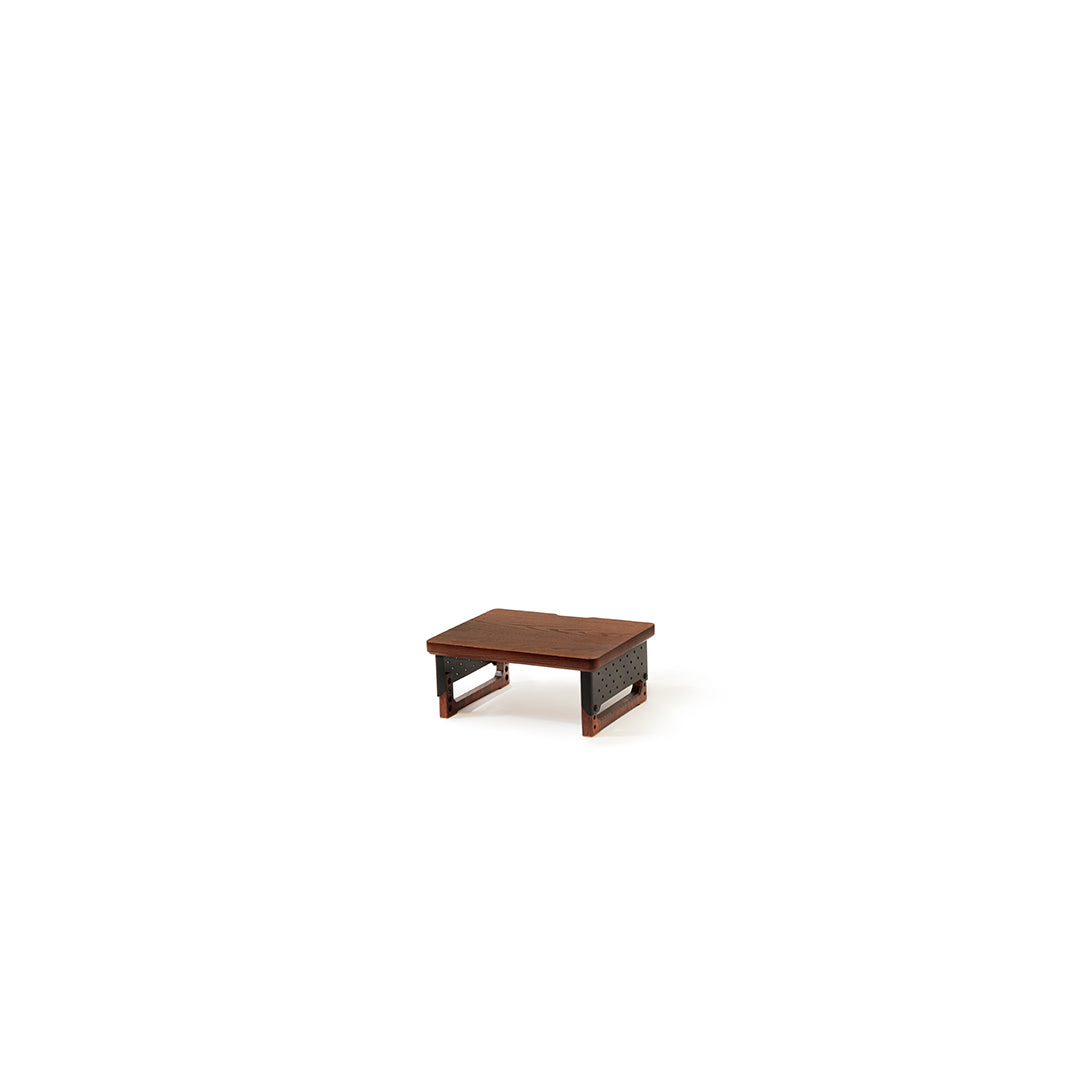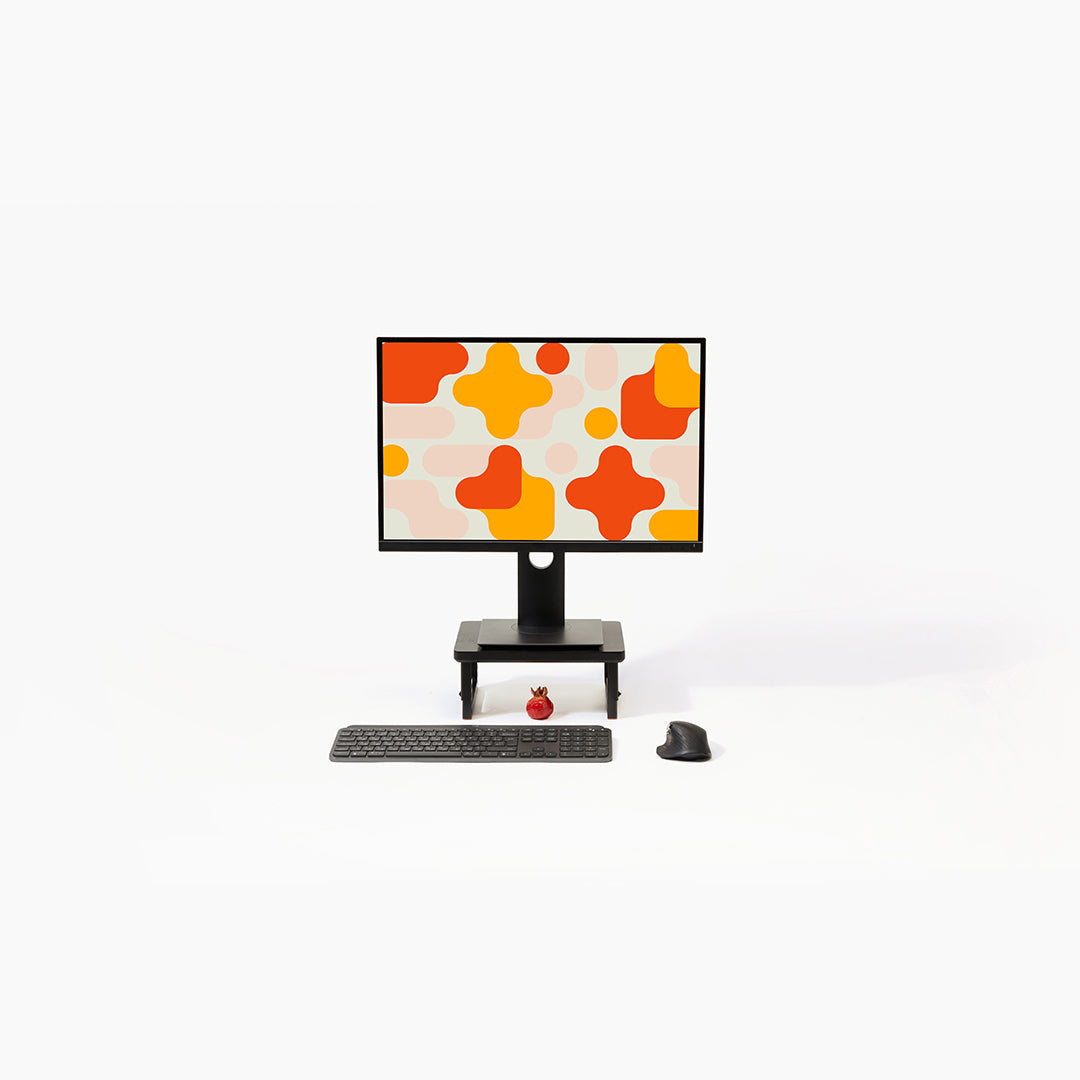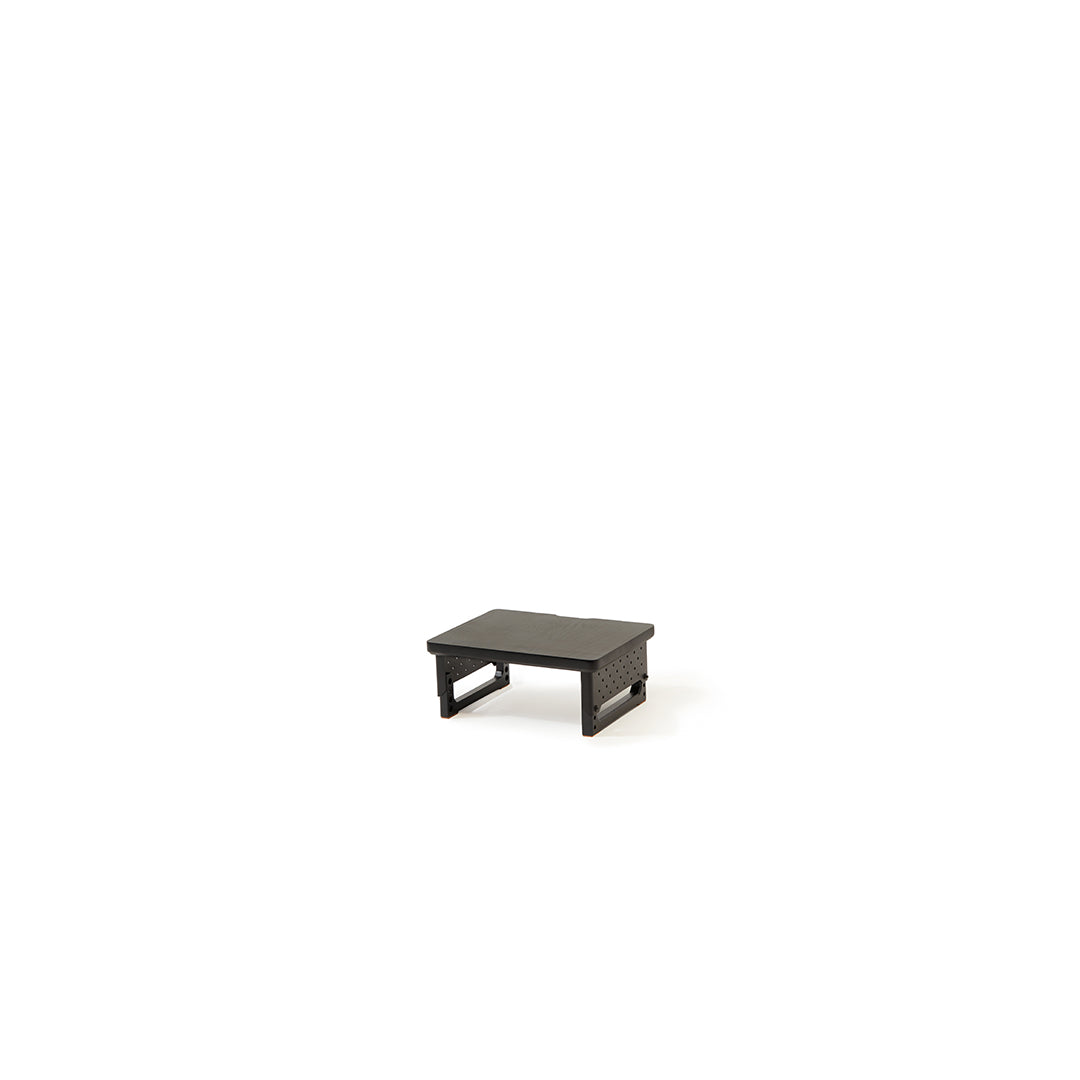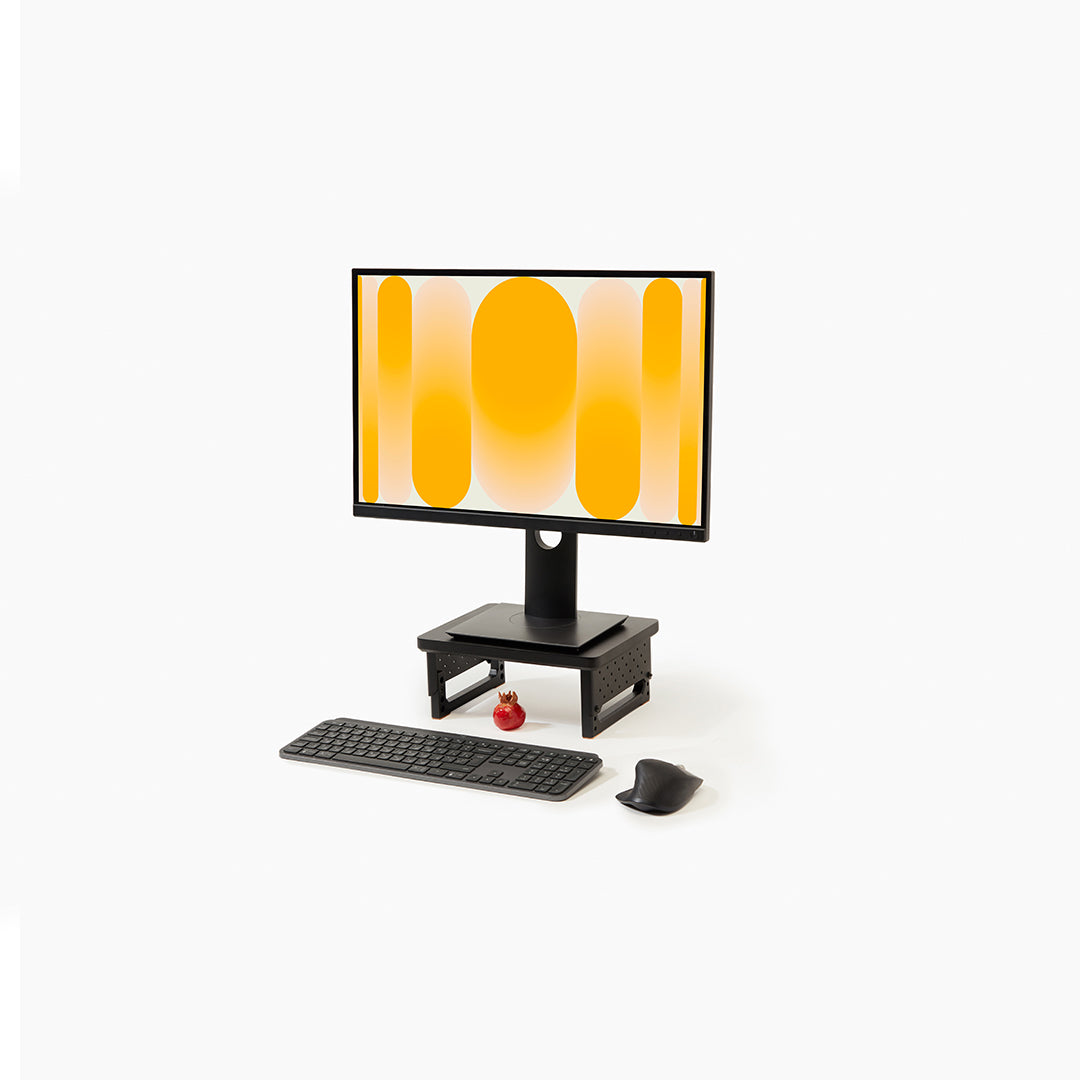 MO:SH™ Adjustable Monitor Shelf
Add comfort and keep a healthy posture with a monitor stand! Adjust the height you need and work without distractions when everything has it's place.
---
4 height options with 0.5" step
5 width options to match your setup
Durable and reliable wood types
Ergonomic monitor position for better posture
Corque anti-slip leg covers
Cable management notch on the back
1 minute assemble
- Premium wood

- Non-toxic powder paint

- Acrylic wood varnish

- ST3 Steel

- Natural cork

Capacity:

- Up to 100 lbs/42 kg

Dimensions:

Length: 11"/16,5"/23,6"/34,5"/44,9"

Height: from 3,4"-5,0"

Width: 8,7"

Note

This product is made from natural materials, color and wood grain varies.
With the implementation of new regulations in the EU on July 1st and in the UK on January 1st, any parcel valued at or above € 150 / £ 135 (including shipping costs) will undergo customs clearance, for which the recipient will be responsible for paying. This typically includes a 20% VAT (sales tax) and brokerage fees.




The amount of customs duties, import taxes, and brokerage fees will vary depending on the value of the parcel and the laws of your country. Please note that Eversolid is not responsible for these charges.




For a rough estimate of customs fees, you can follow this link: https://www.simplyduty.com/#calc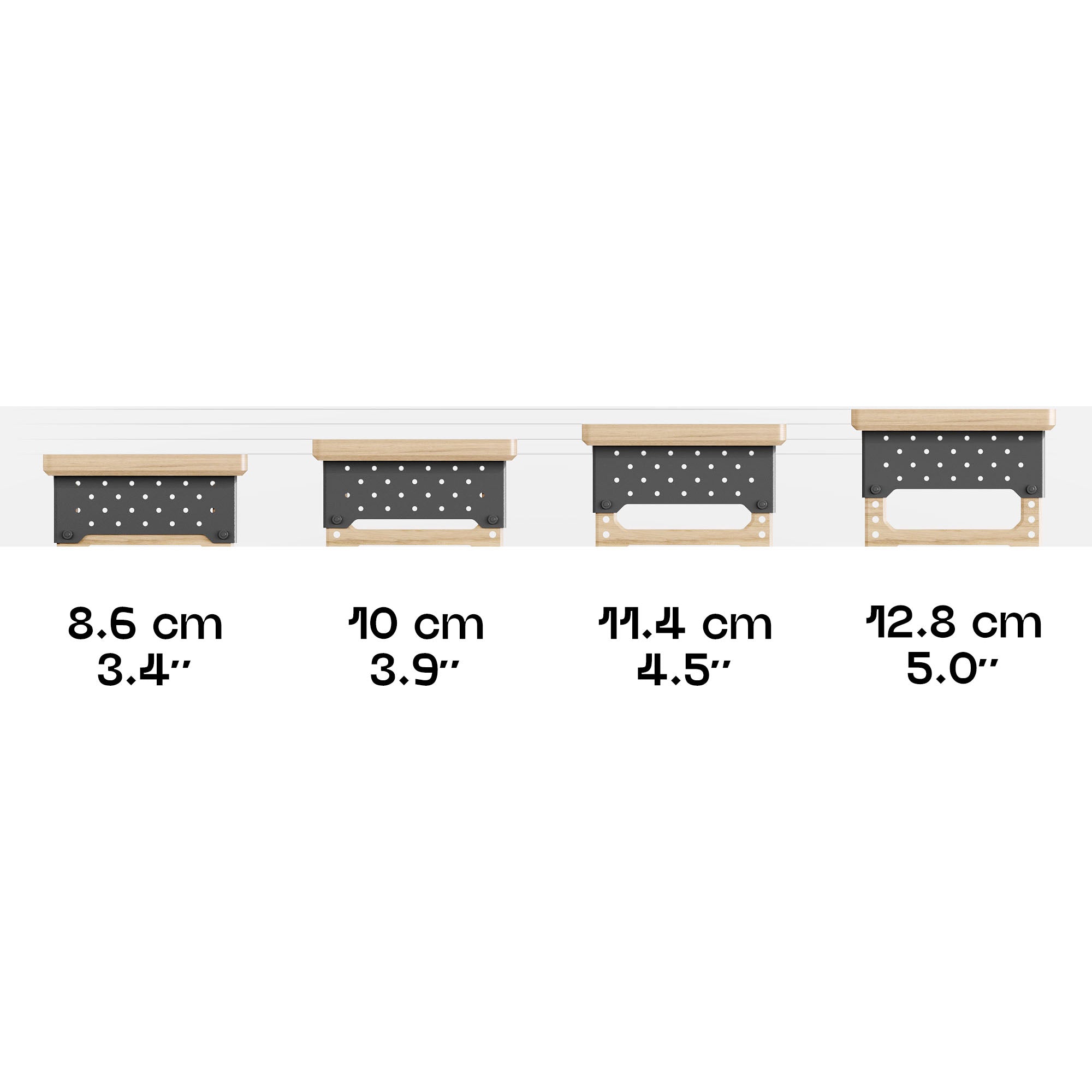 Adjust Your Comfort
Work in comfort, regardless of your height or professional habits. 0.5" adjustment step allows you to easily fit the stand to the perfect height for your posture and setup needs. The shelf legs are adjusted in just a few moves making easy routine.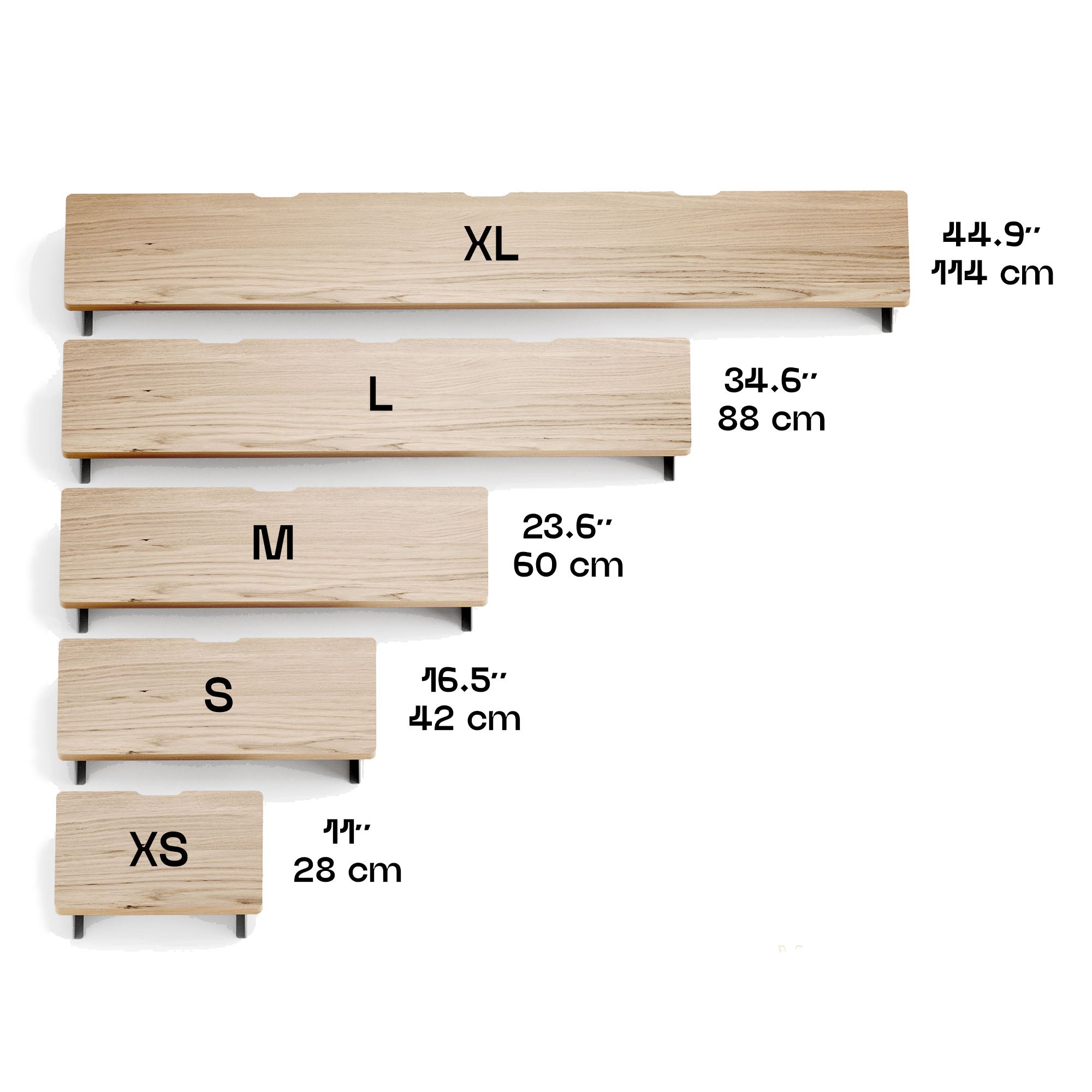 Your Perfect Size
Whether you need to hold one or two monitors, a midi keyboard or a Mac mini, we have a size that will fit your needs. Our stand is available in 5 different sizes, ranging from super compact to a table lengh one. With its sleek design and wide variety of colors, our stand will add a touch of style to any home or office.
Extra Extra Space
Thanks to adjustable height, you also get extra space under the monitor to free up even more space on your desk. In addition to give you extra extra space, we have developed HA:SH — hanging shelf system, which turns the monitor shelf MO:SH into a professional desk-rack, where all the things necessary for work are at arm's length.
Just choose the convenient size for your needs with 4 hanging shelves size options.
Meet MO:SH System
This product has no reviews yet.