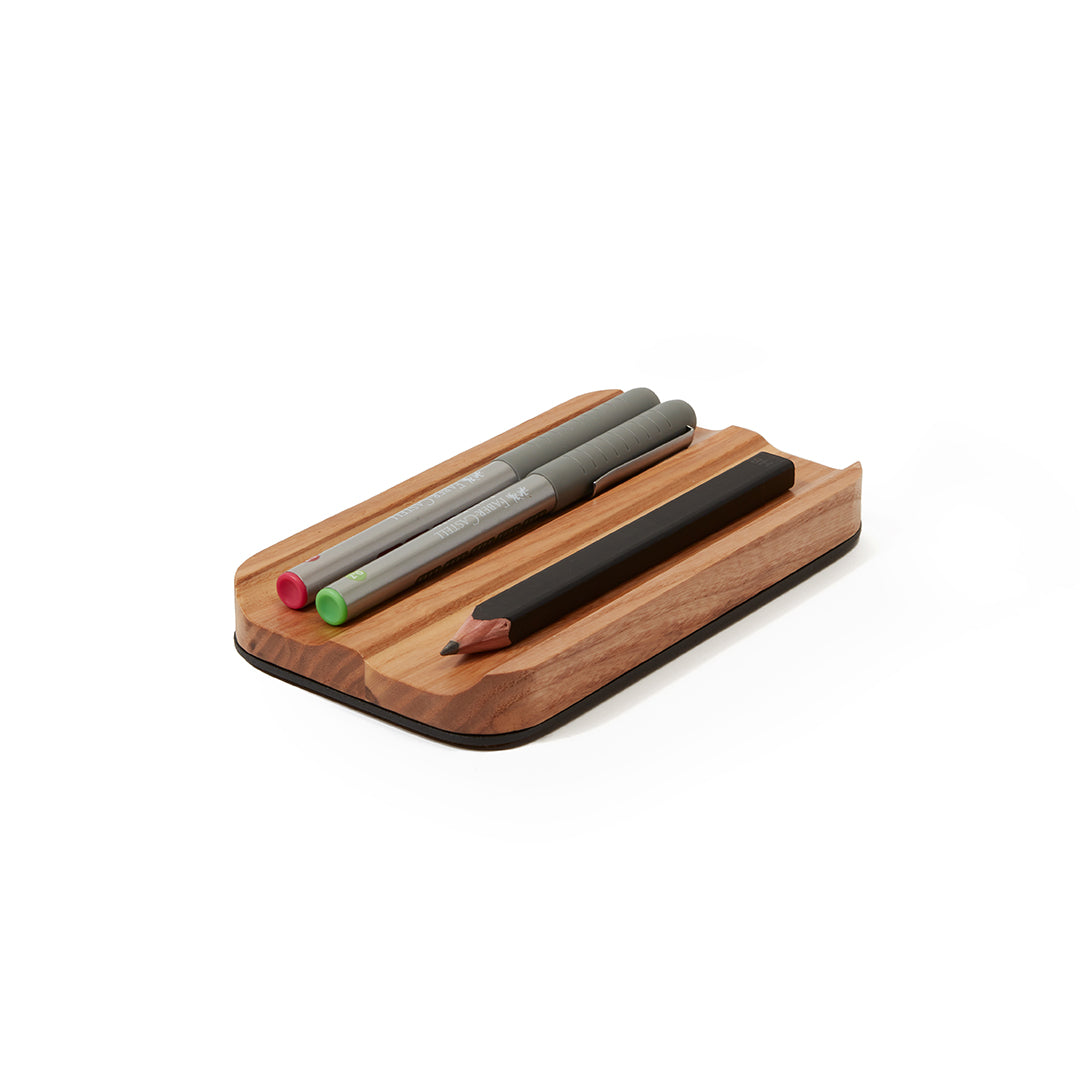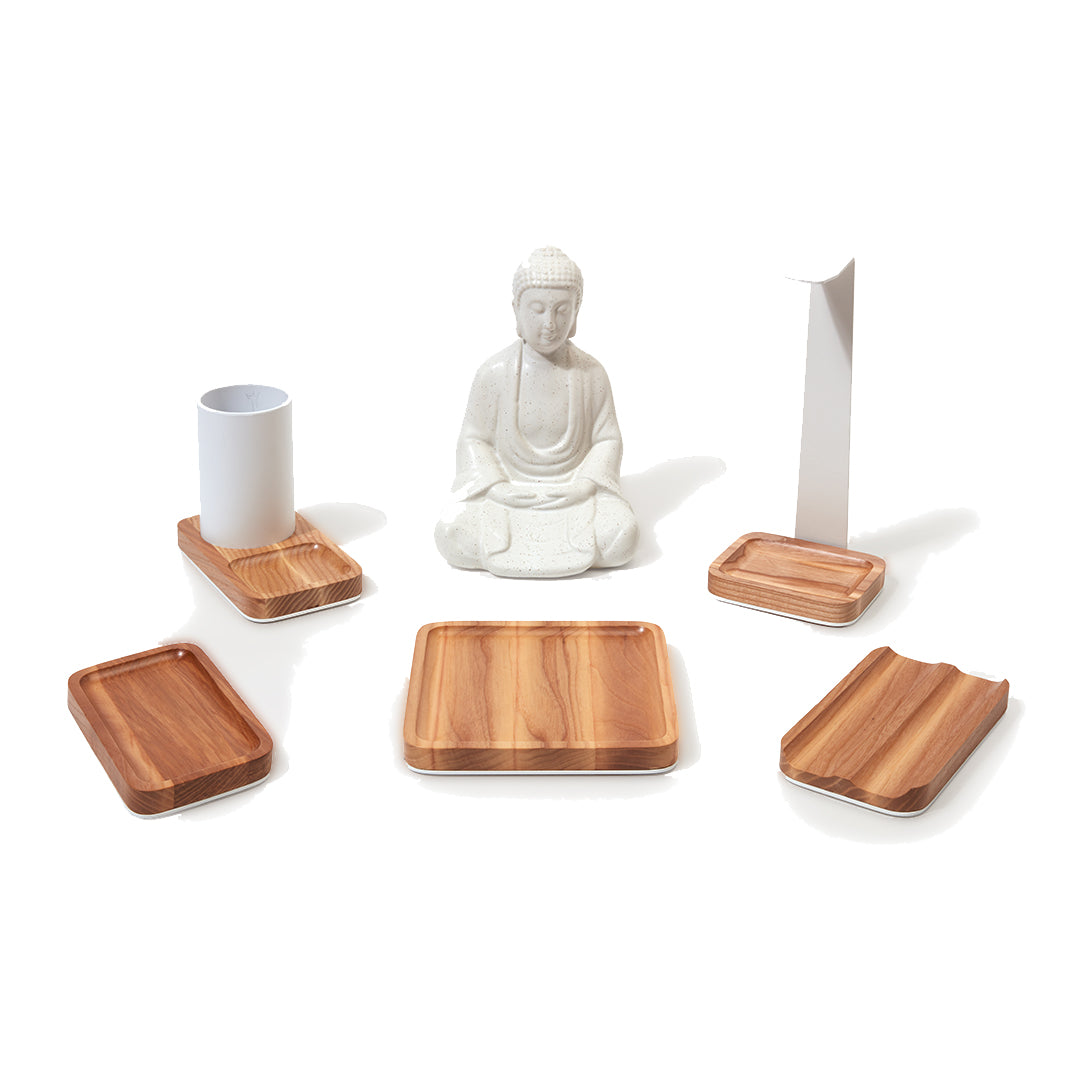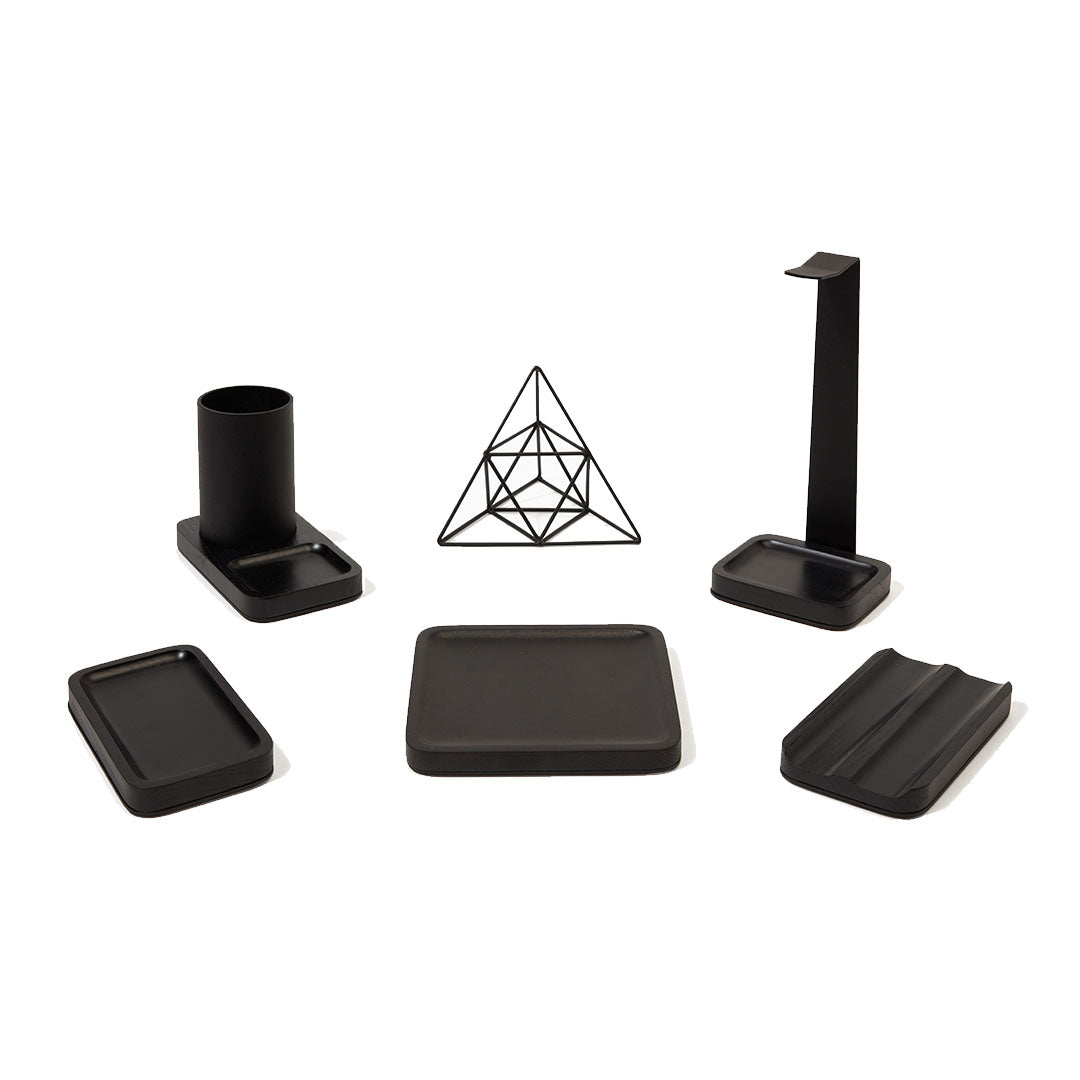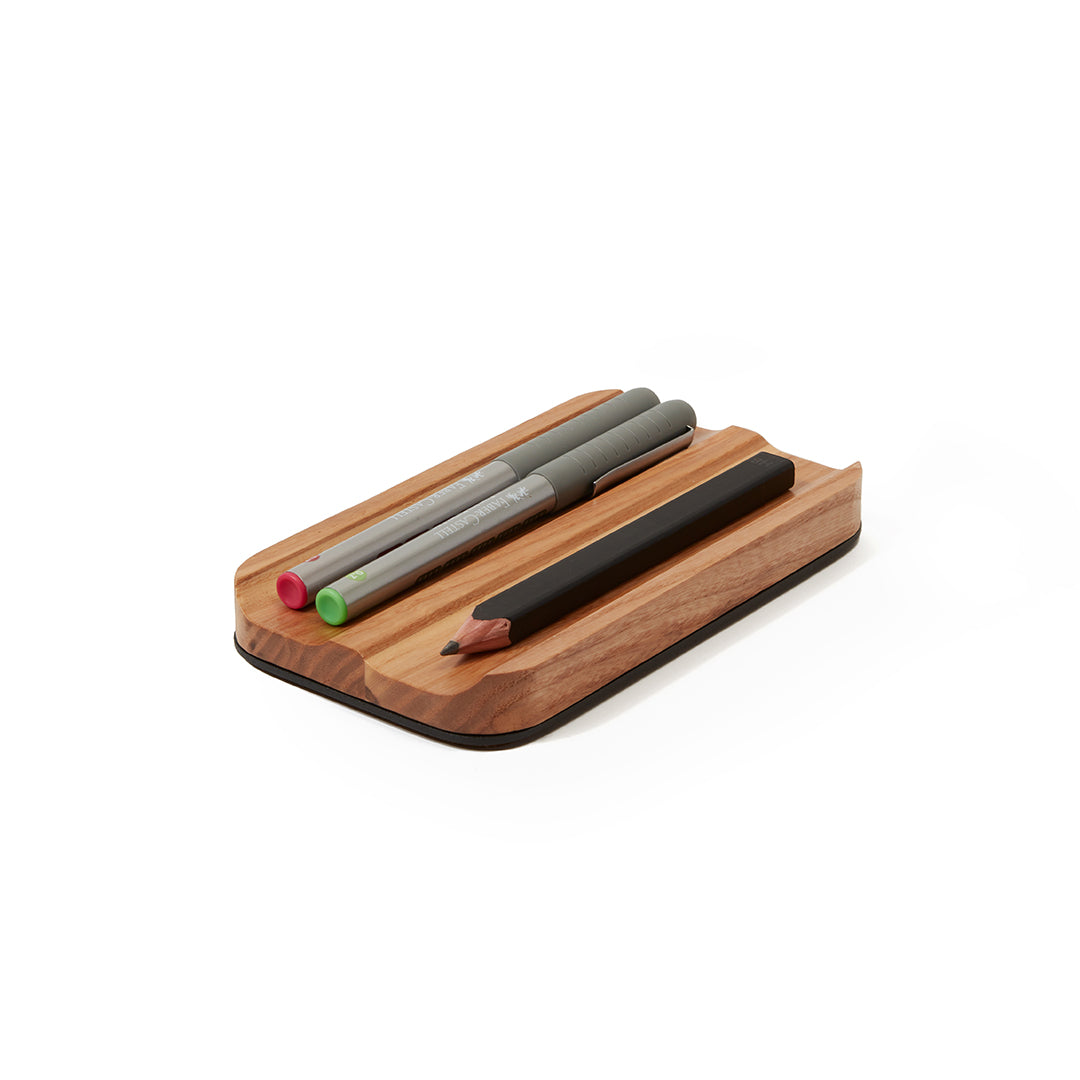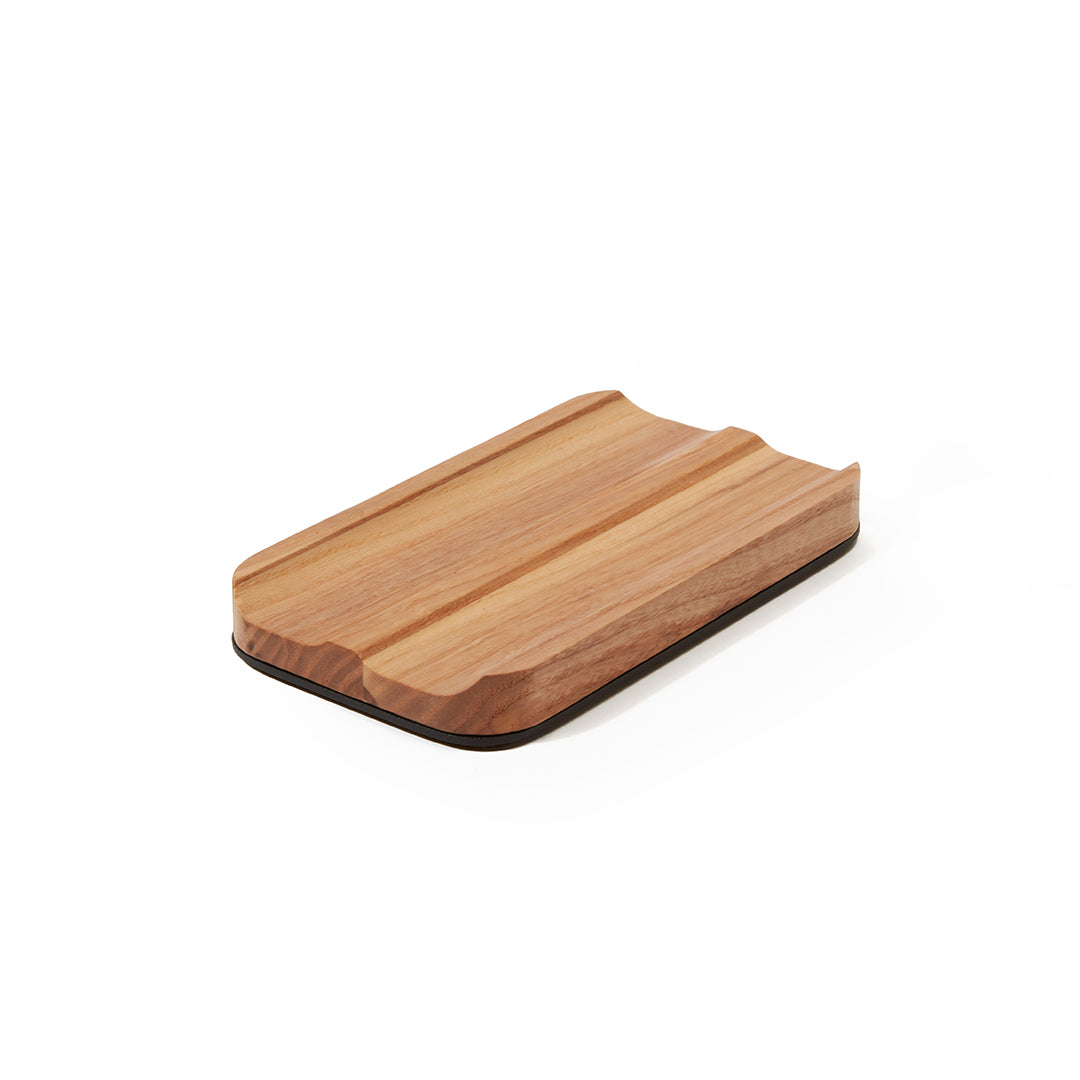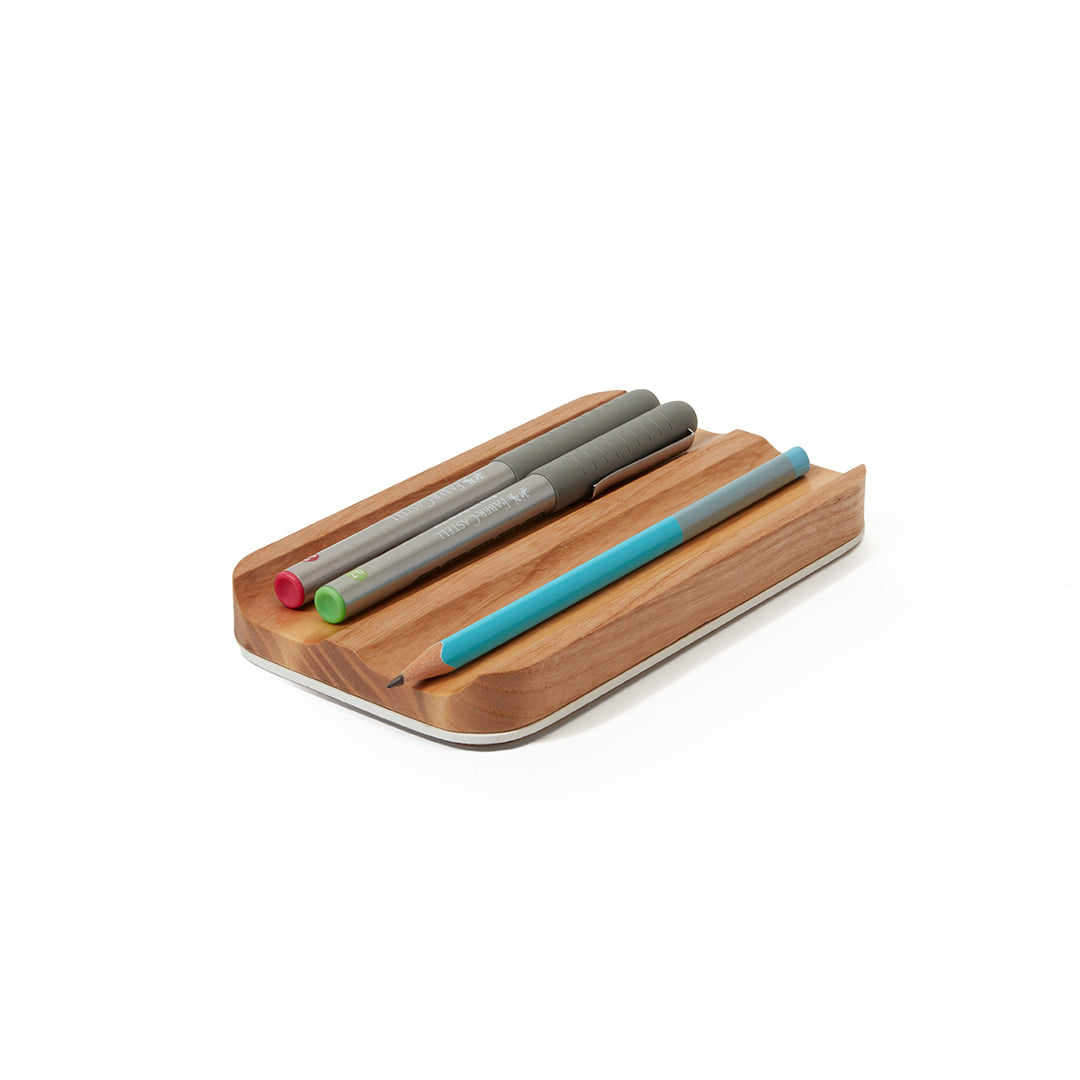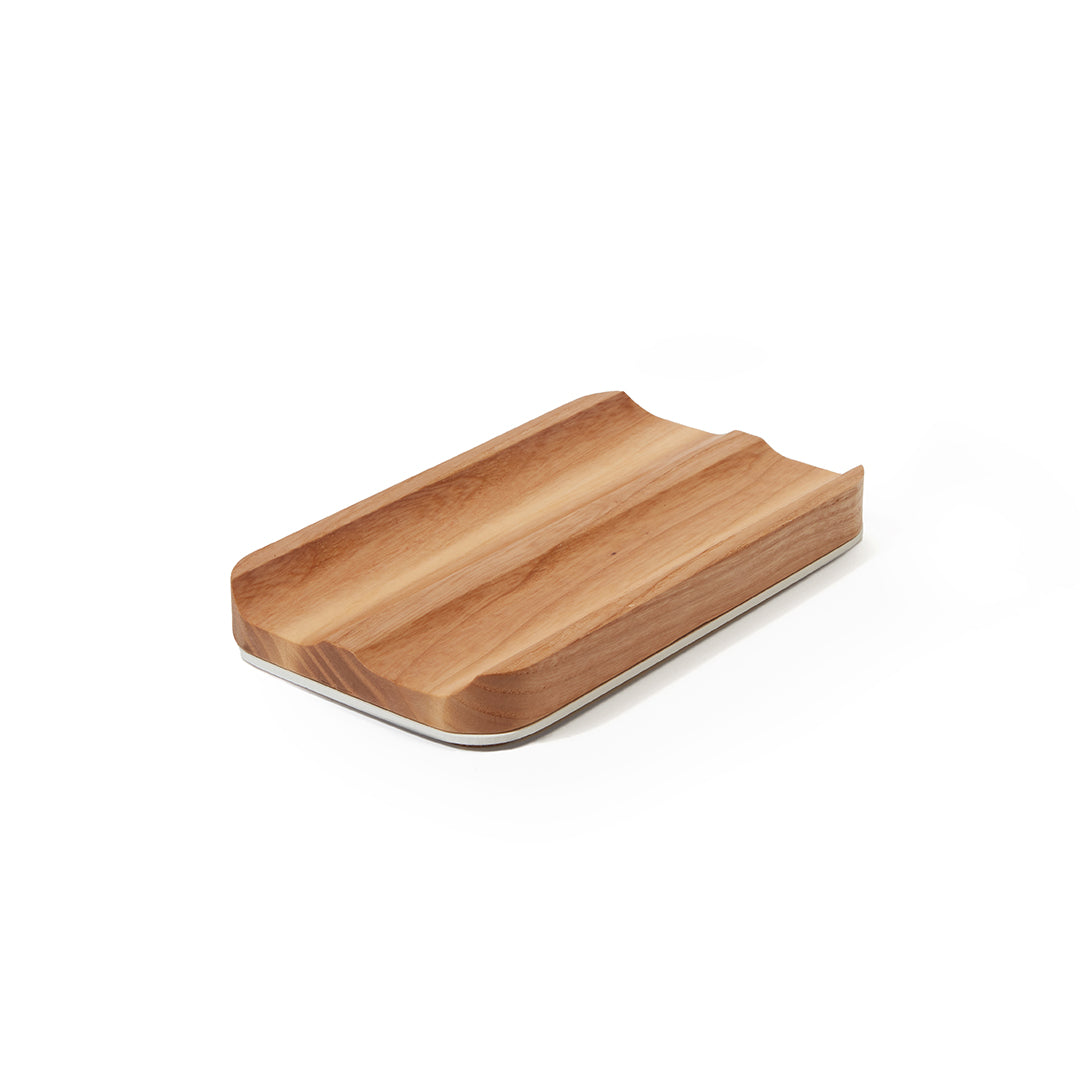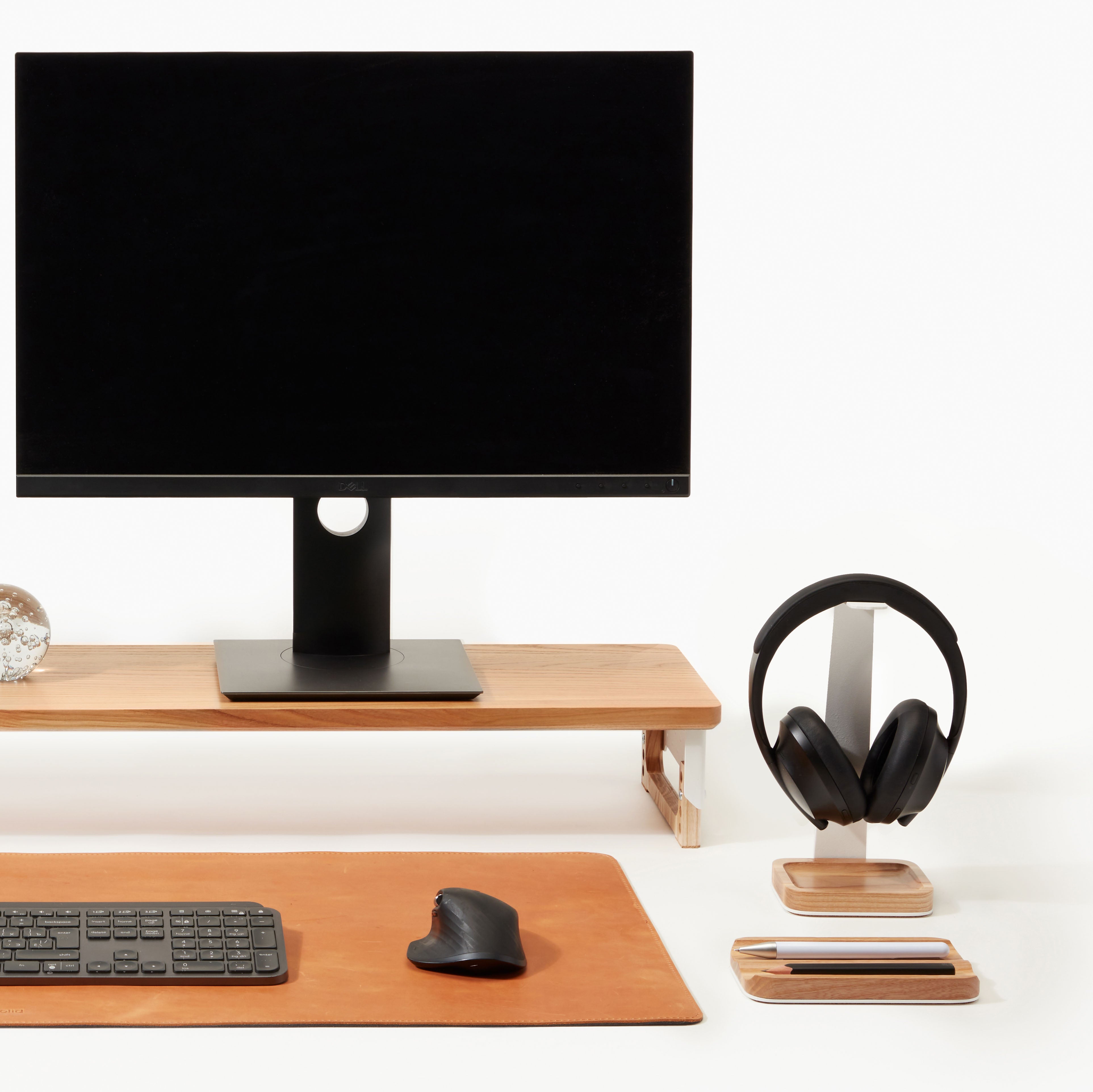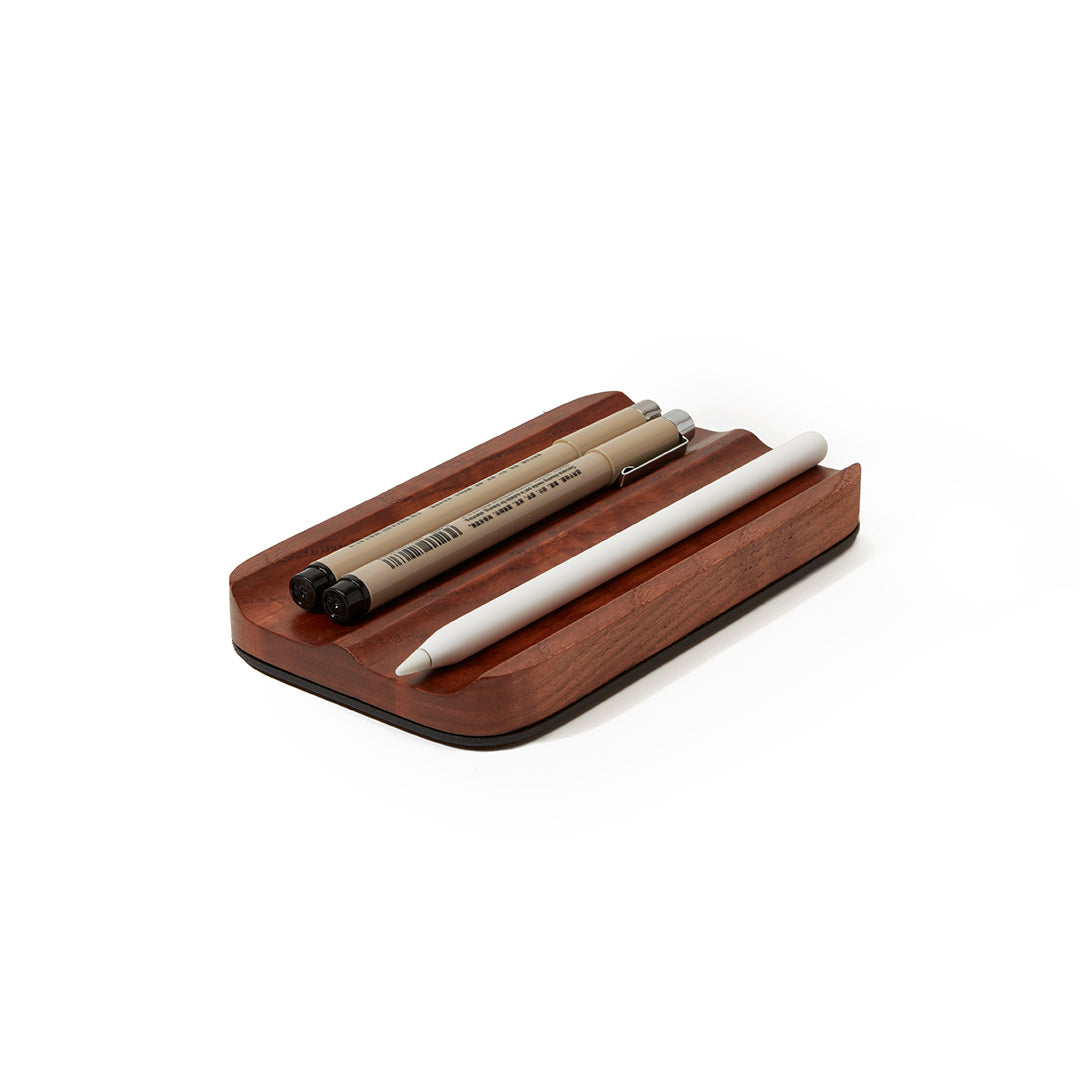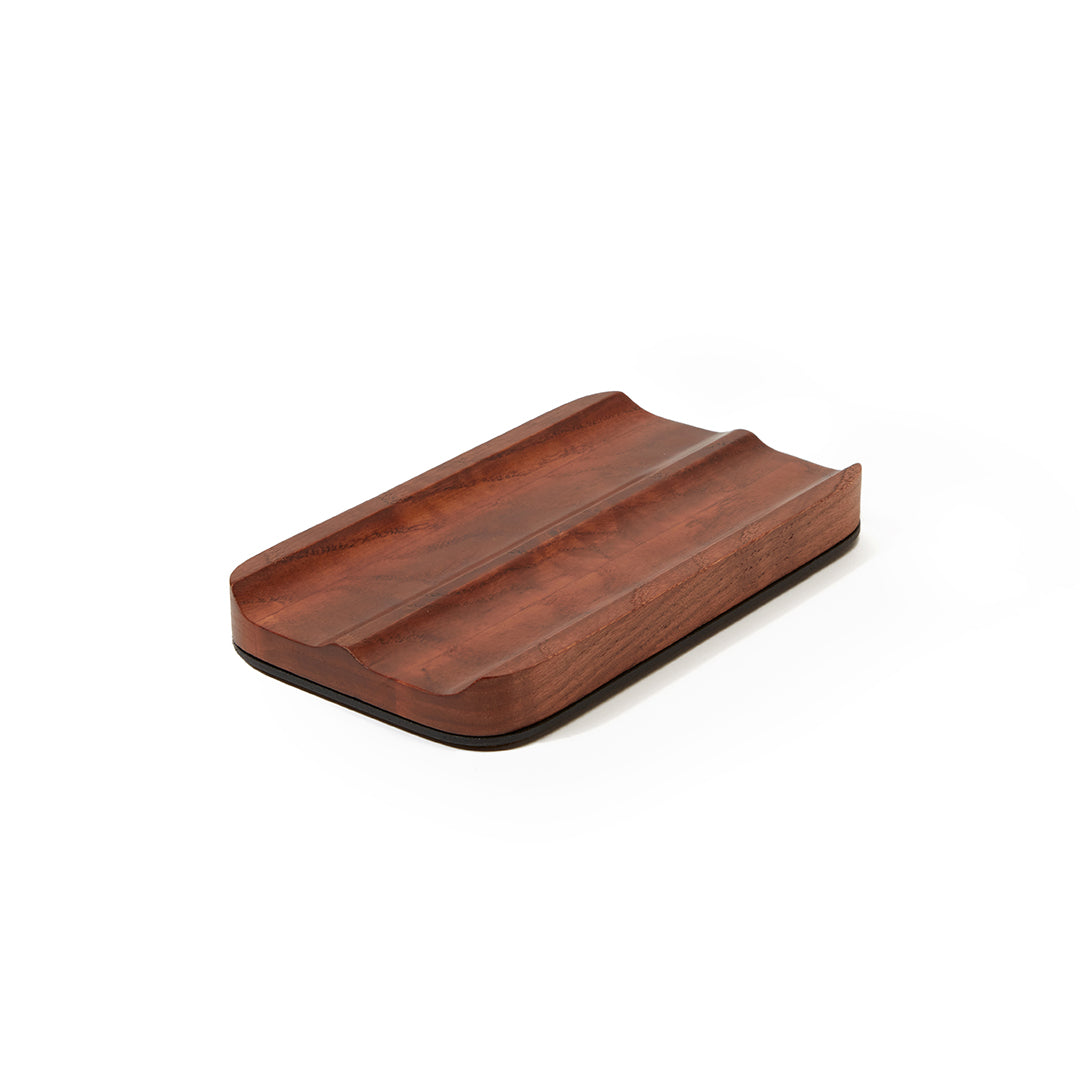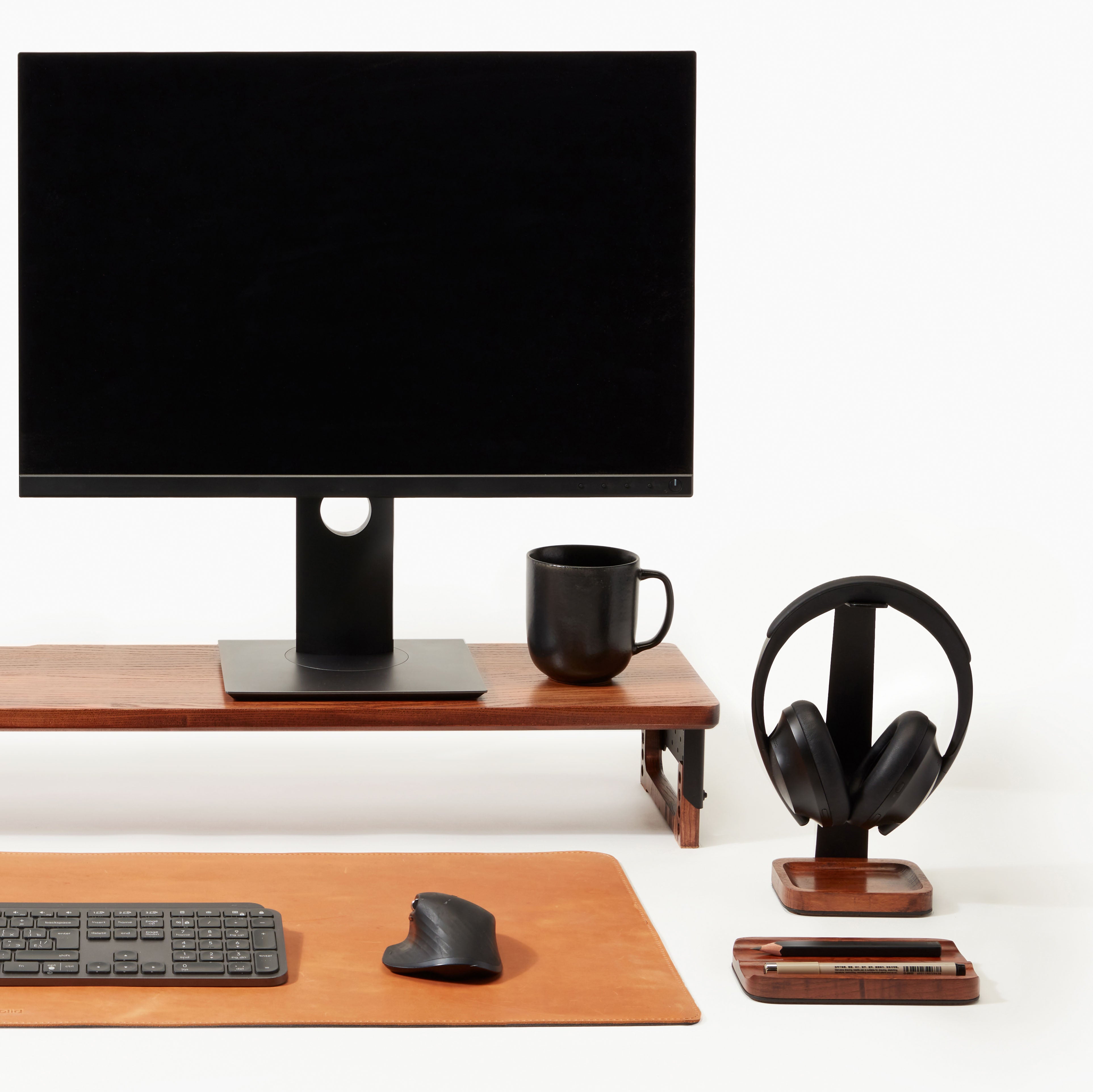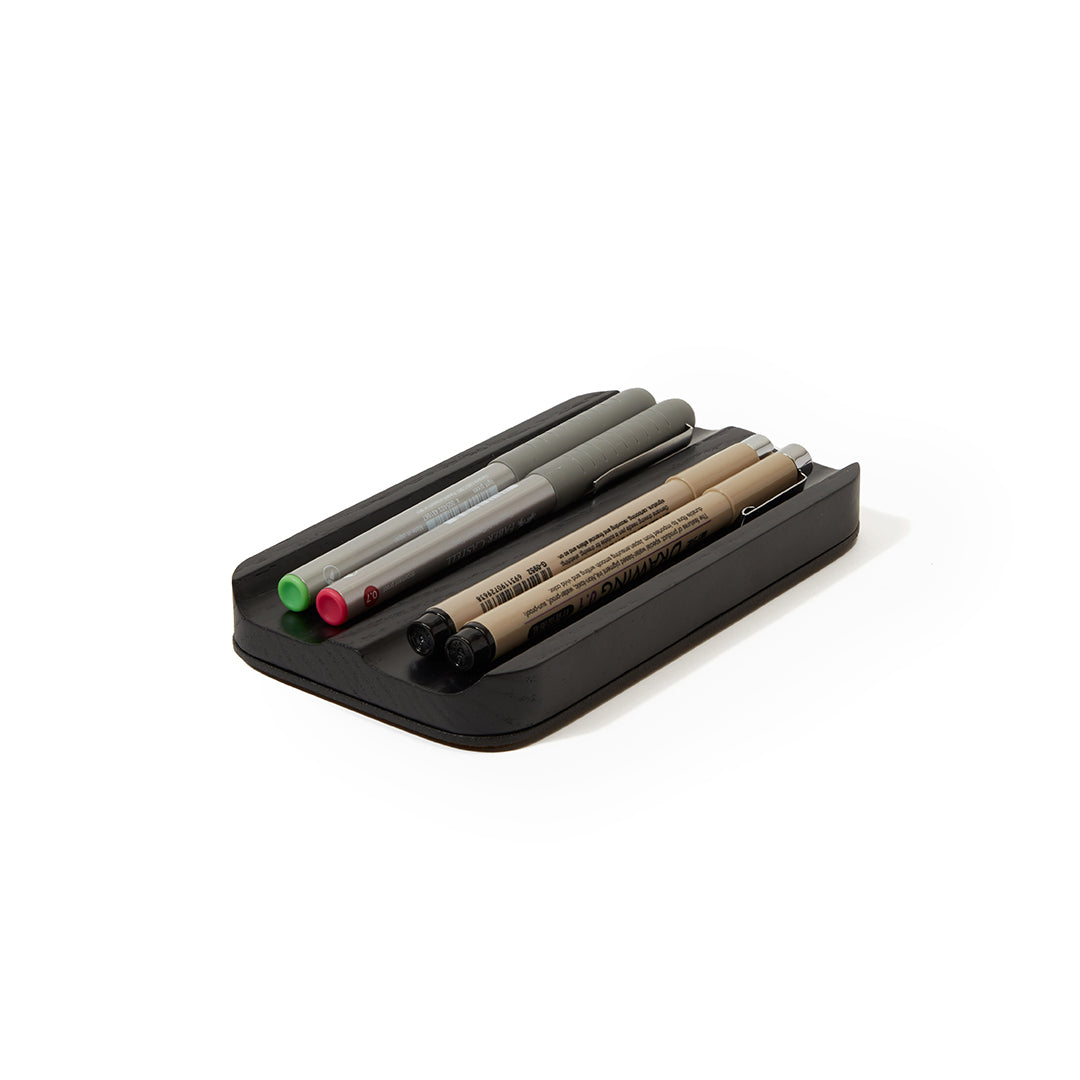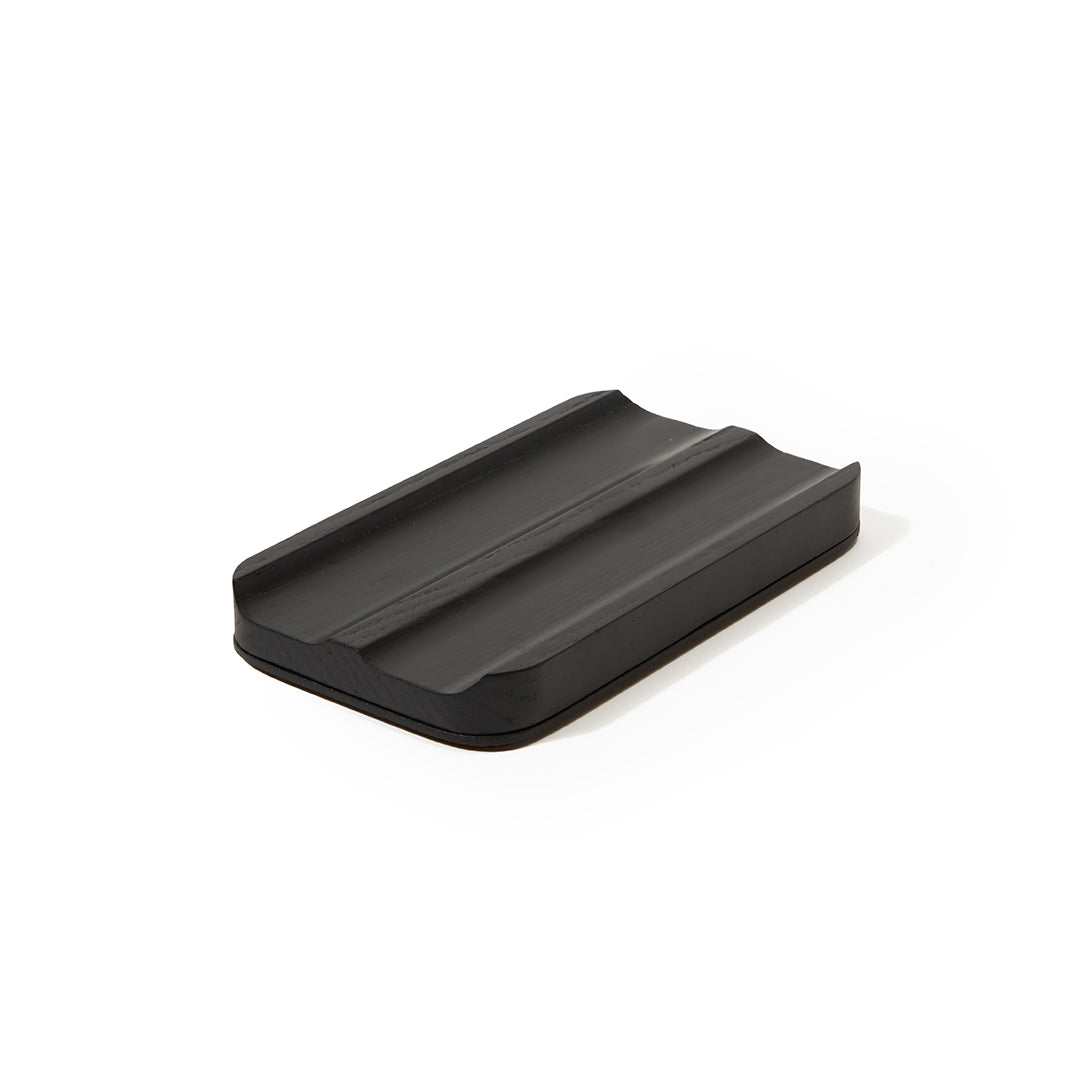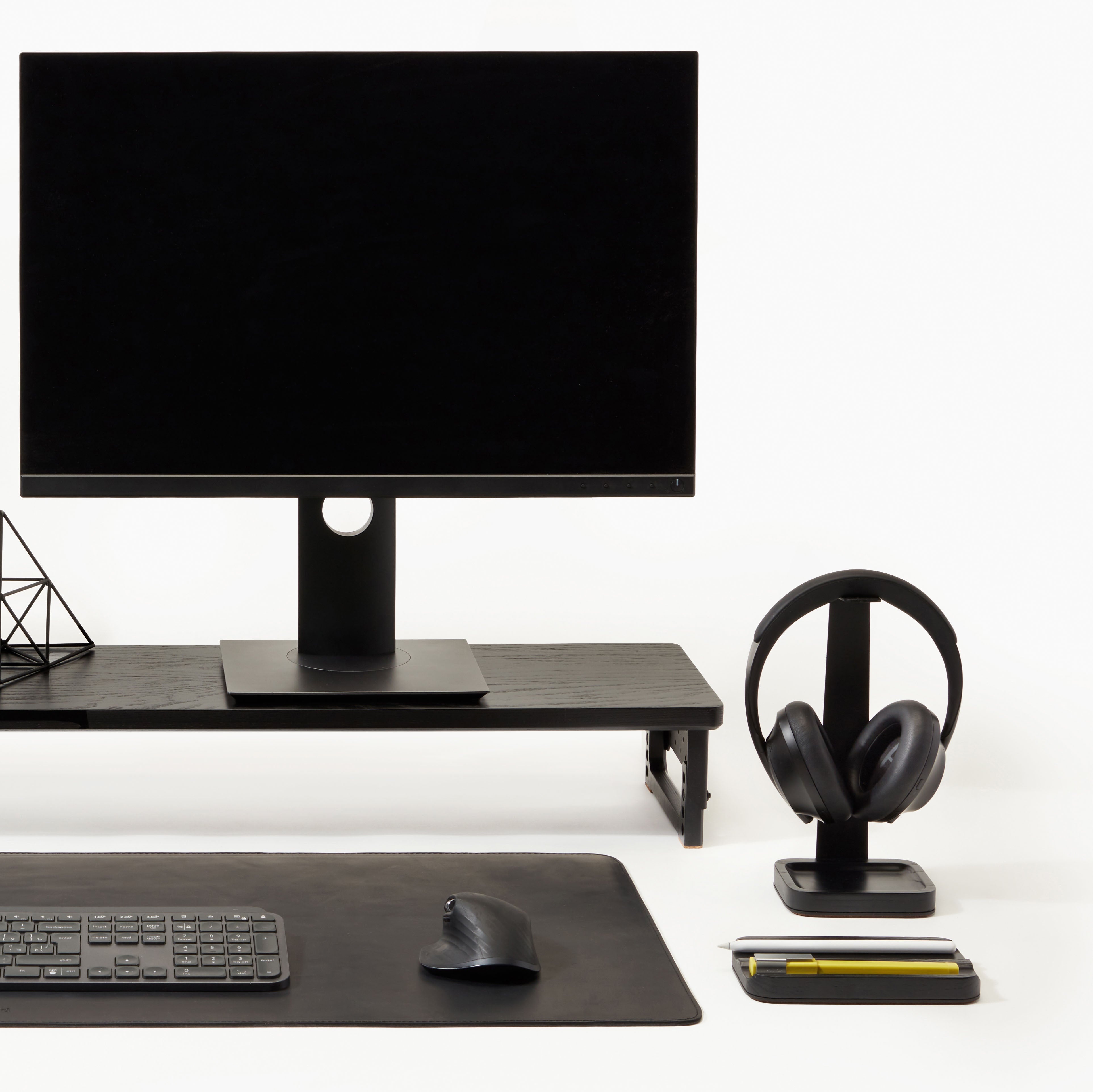 PE:TR™ Pen Tray
Jot down notes or sign important documents? Do your thing without distractions while looking for pens as they are in order and always at hand with a pen tray
---
While you work you are likely to use lots of accessories and stationery that might be often scattered on the desk. It would be great to store all the little useful stuff in one place, wouldn't it? 



Our Pen Tray is an excellent solution in this case. We've made it horizontal for you to put everything you need for work right in front of your eyes and be able to access it easily.



The tray is made of top-quality natural materials, particularly ashwood that is covered with eco-friendly oil wax. Thus, besides adding aesthetics to your working environment, it is also safe and durable.
- Premium birch ashwood

- Non-toxic oil wax

- ST3 Steel

- Natural cork

Dimensions:

LxWxH: 6,5'x 0,6' x 3.7'

Weight: 0,04 

Please note

This product is made from natural materials, so variations in color and wood grain can be found.
With the implementation of new regulations in the EU on July 1st and in the UK on January 1st, any parcel valued at or above € 150 / £ 135 (including shipping costs) will undergo customs clearance, for which the recipient will be responsible for paying. This typically includes a 20% VAT (sales tax) and brokerage fees.




The amount of customs duties, import taxes, and brokerage fees will vary depending on the value of the parcel and the laws of your country. Please note that Eversolid is not responsible for these charges.




For a rough estimate of customs fees, you can follow this link: https://www.simplyduty.com/#calc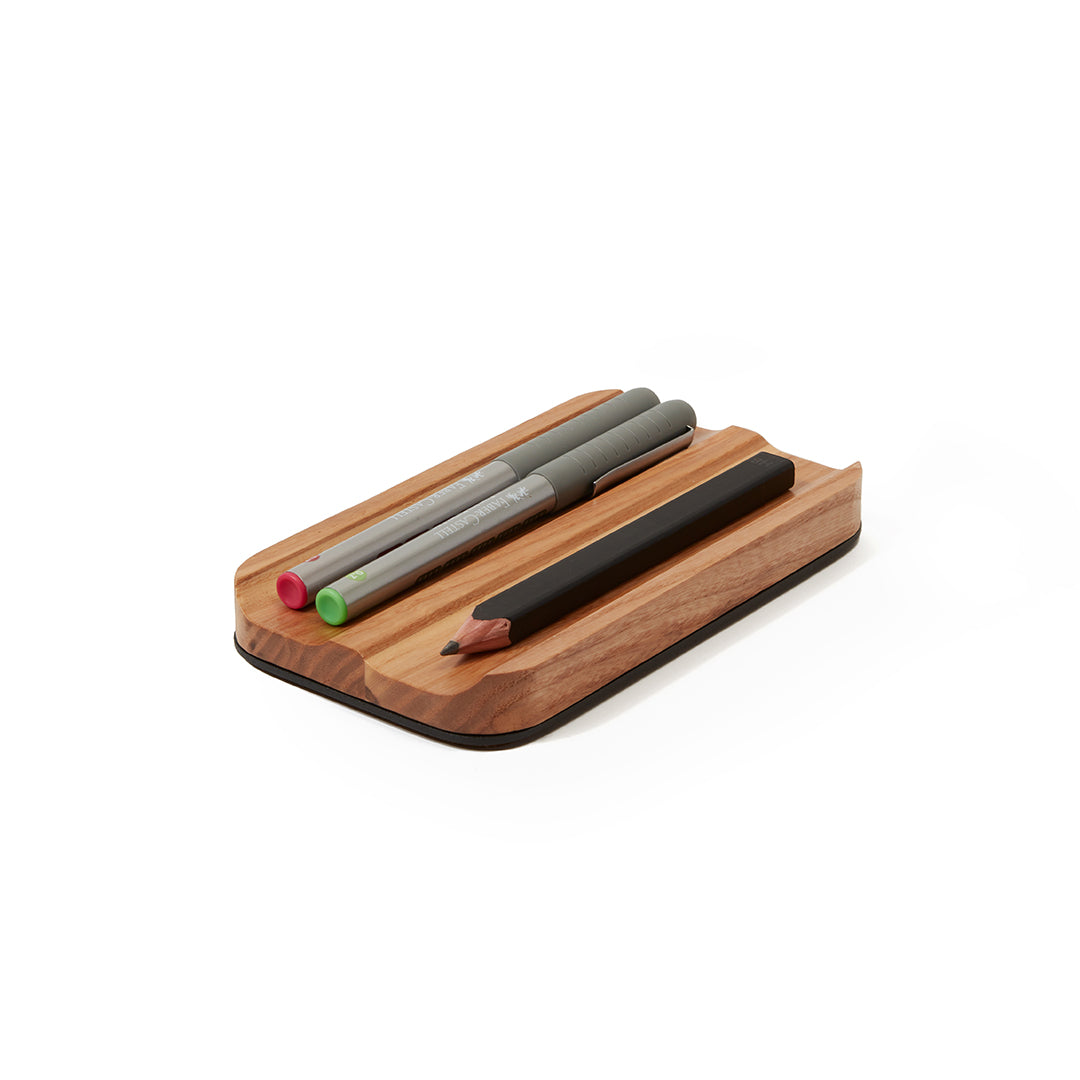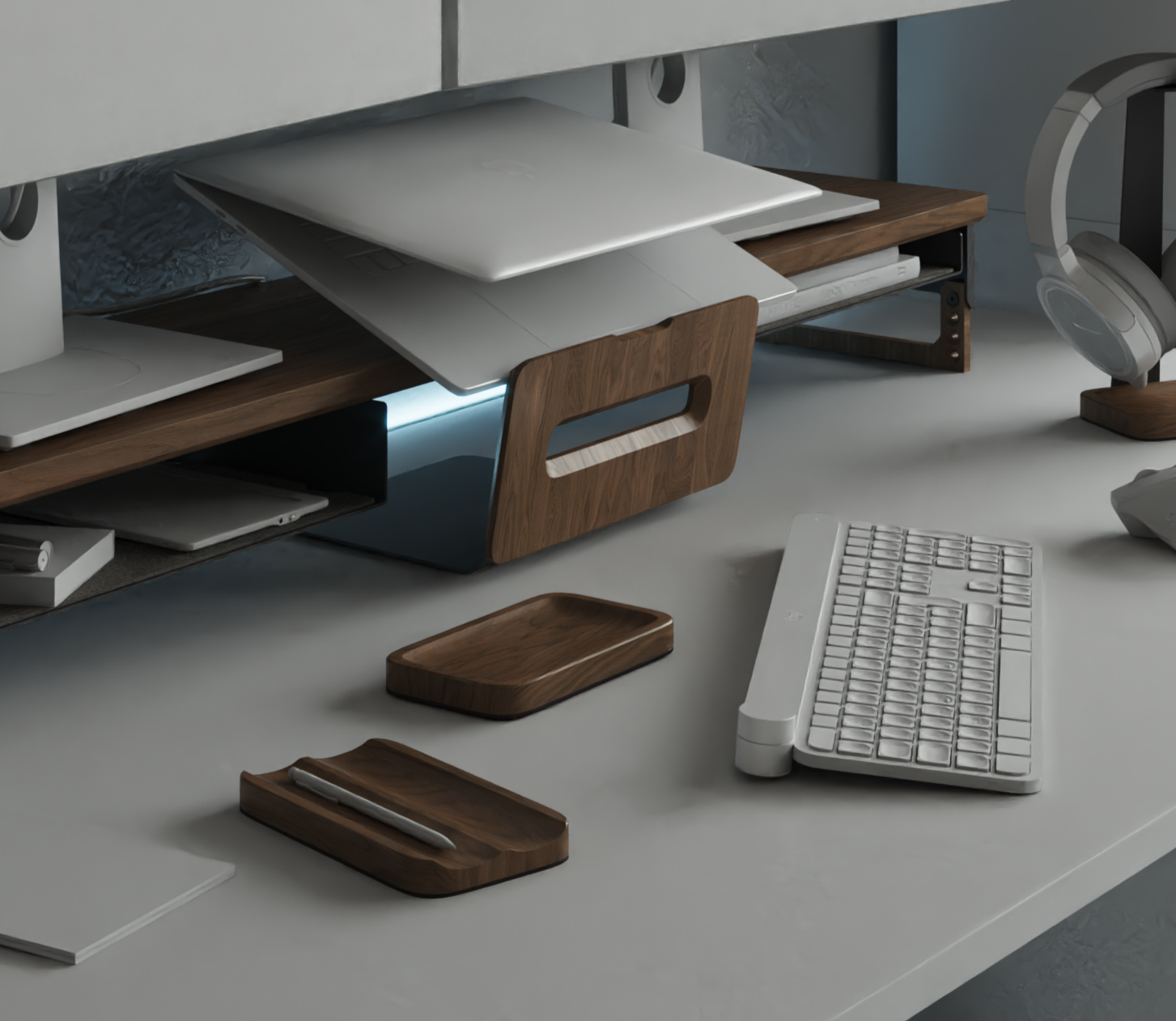 Everything at hand
When it is necessary that pens, liners, markers and pencils do not roll on the table, but lie at hand in order — PE:TR is there. It provides a designated place for your writing instruments which makes your workspace tidy and allows avoid distractions while searching for them when they are needed. Additionally, the tray's compact design enables storage in a space-saving way.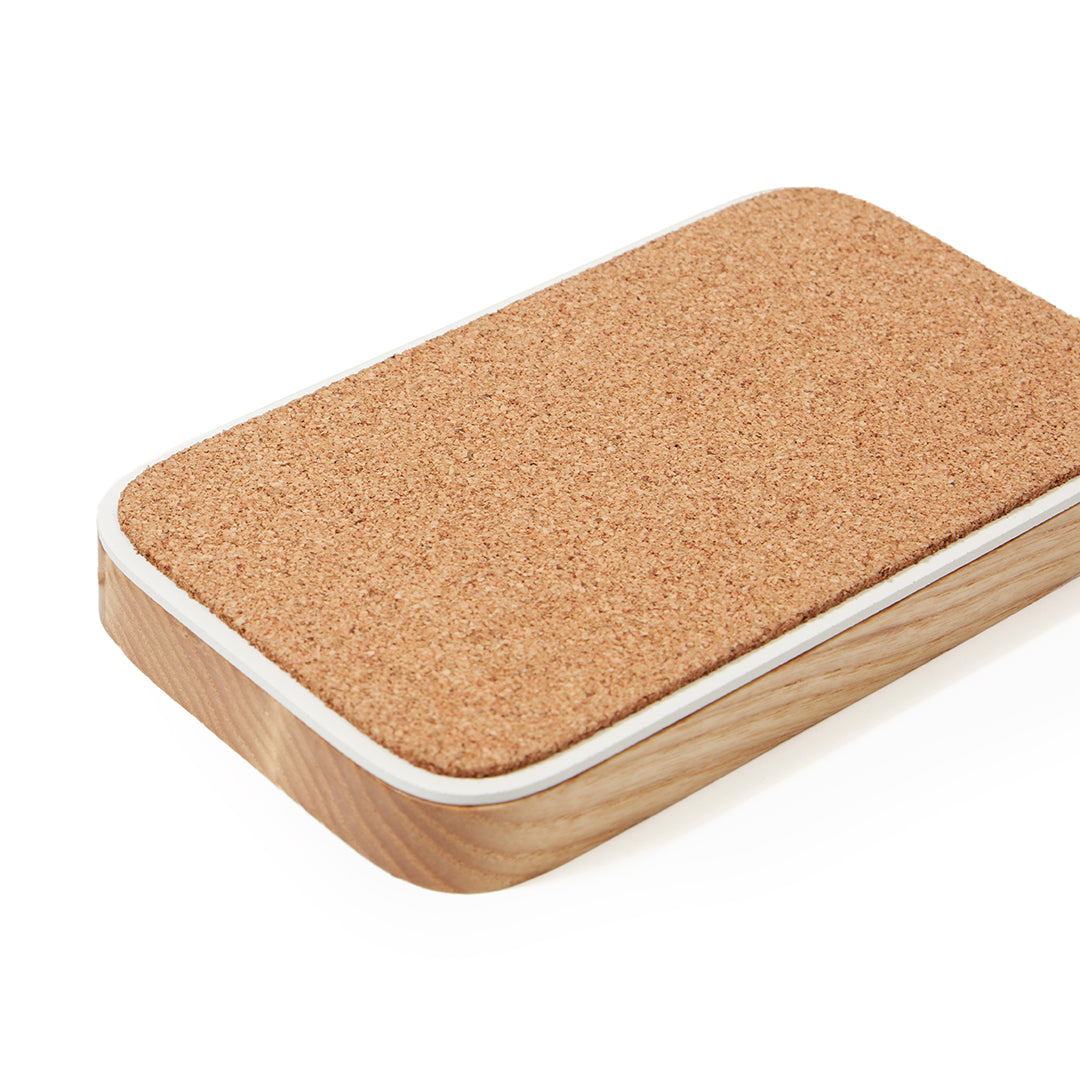 Solid Style
The heavyweight design of the pen tray is made of solid wood with a cork lining that prevents sliding on the table and keeps the surface intact. Set creative order for pen-like objects in one of four Eversolid collection colors.
This product has no reviews yet.