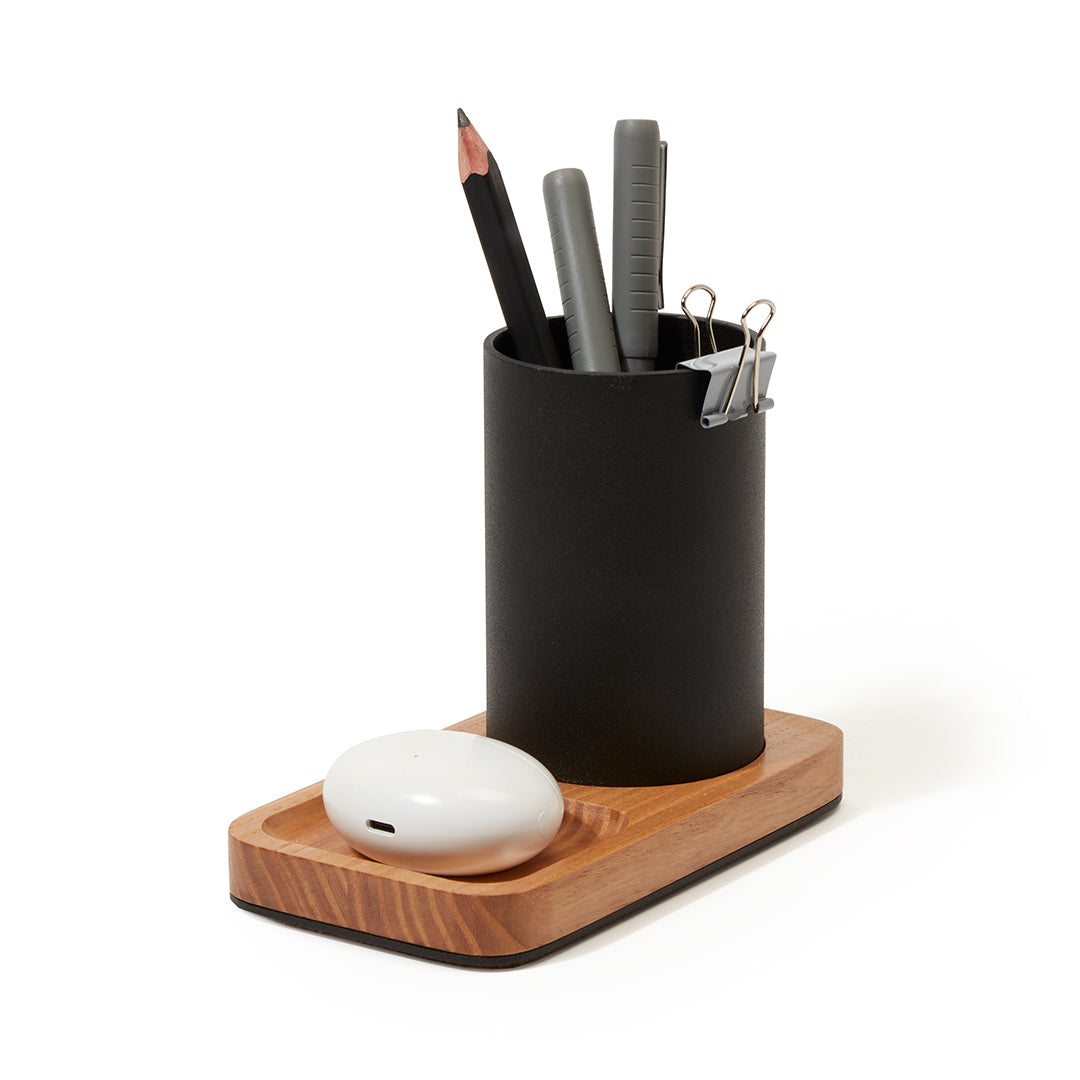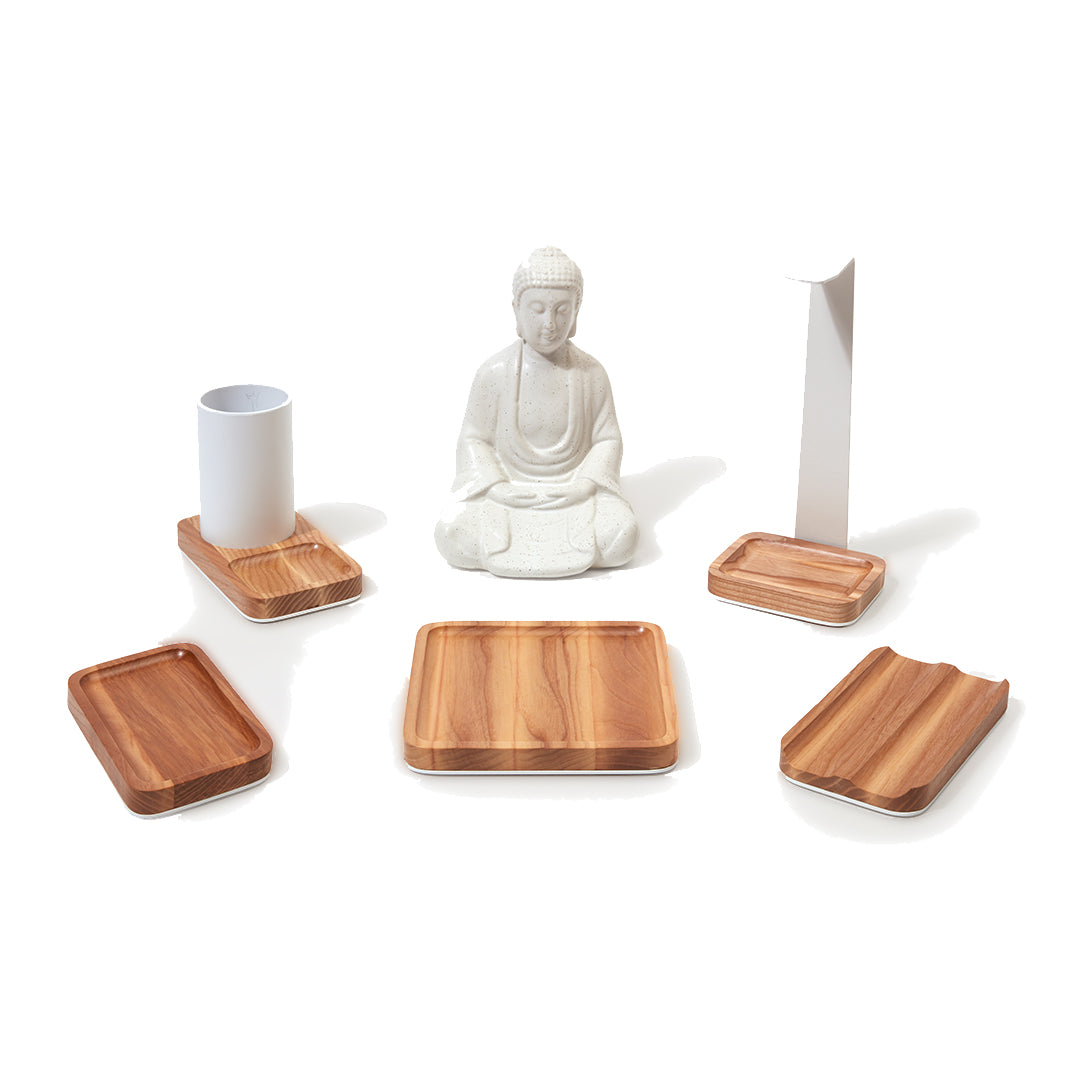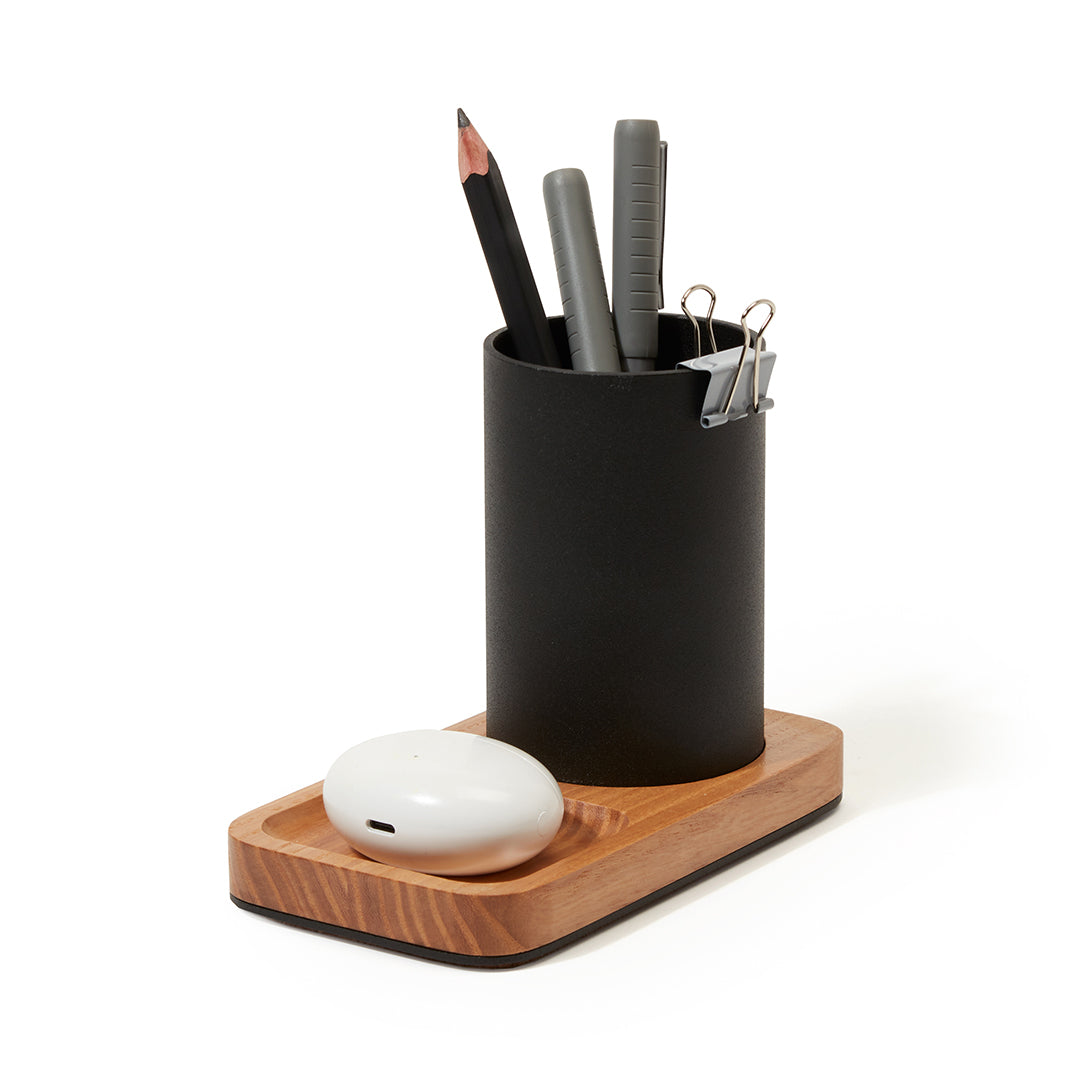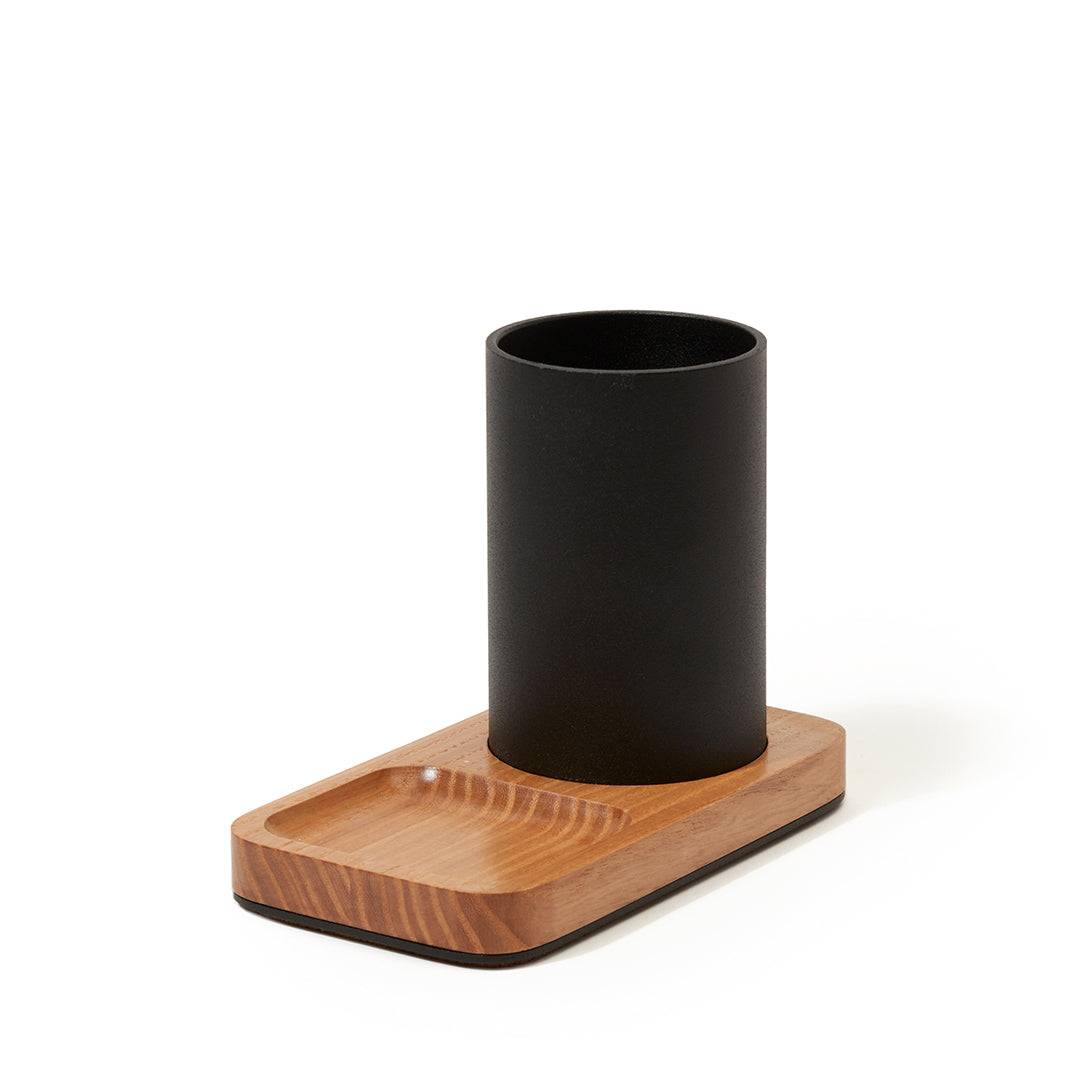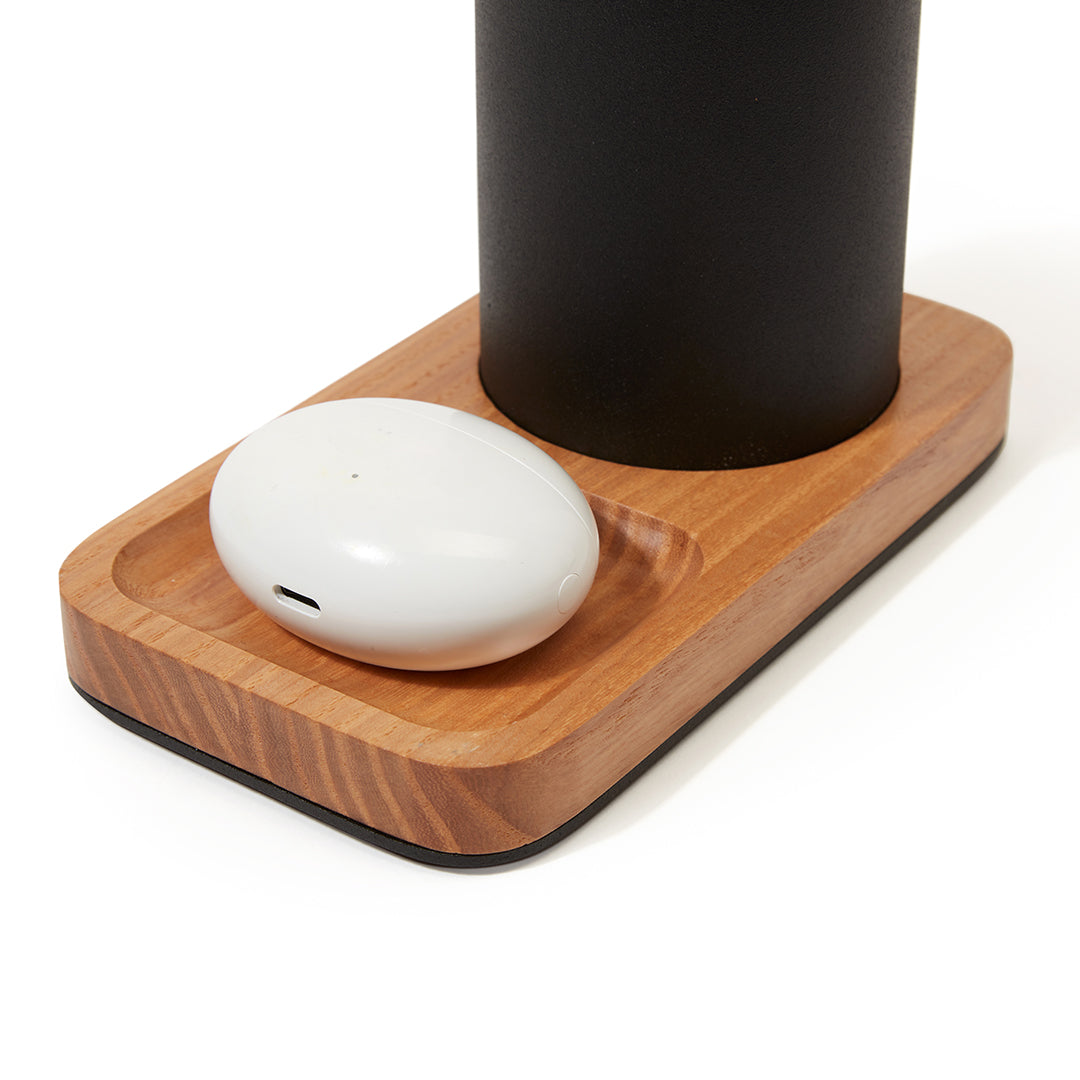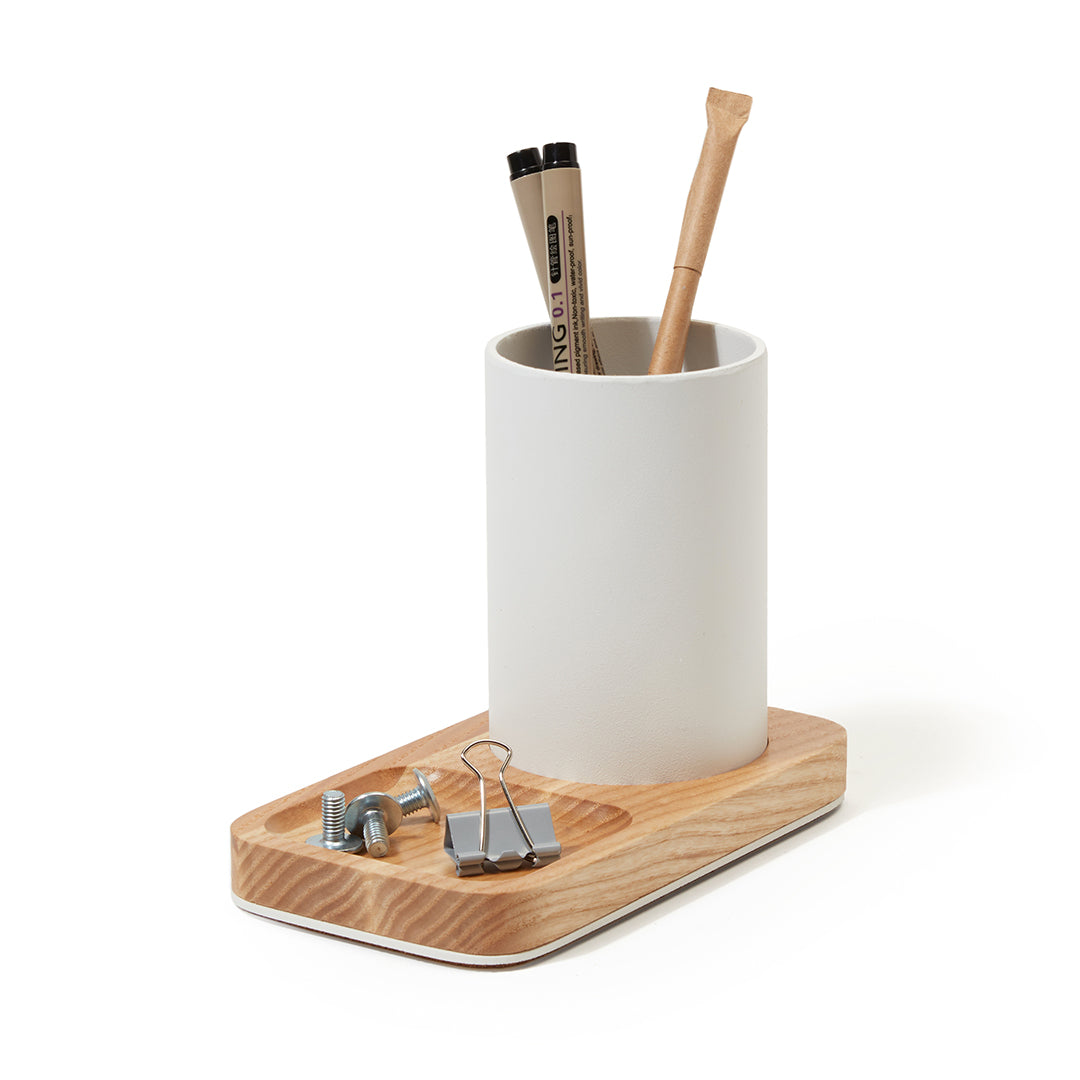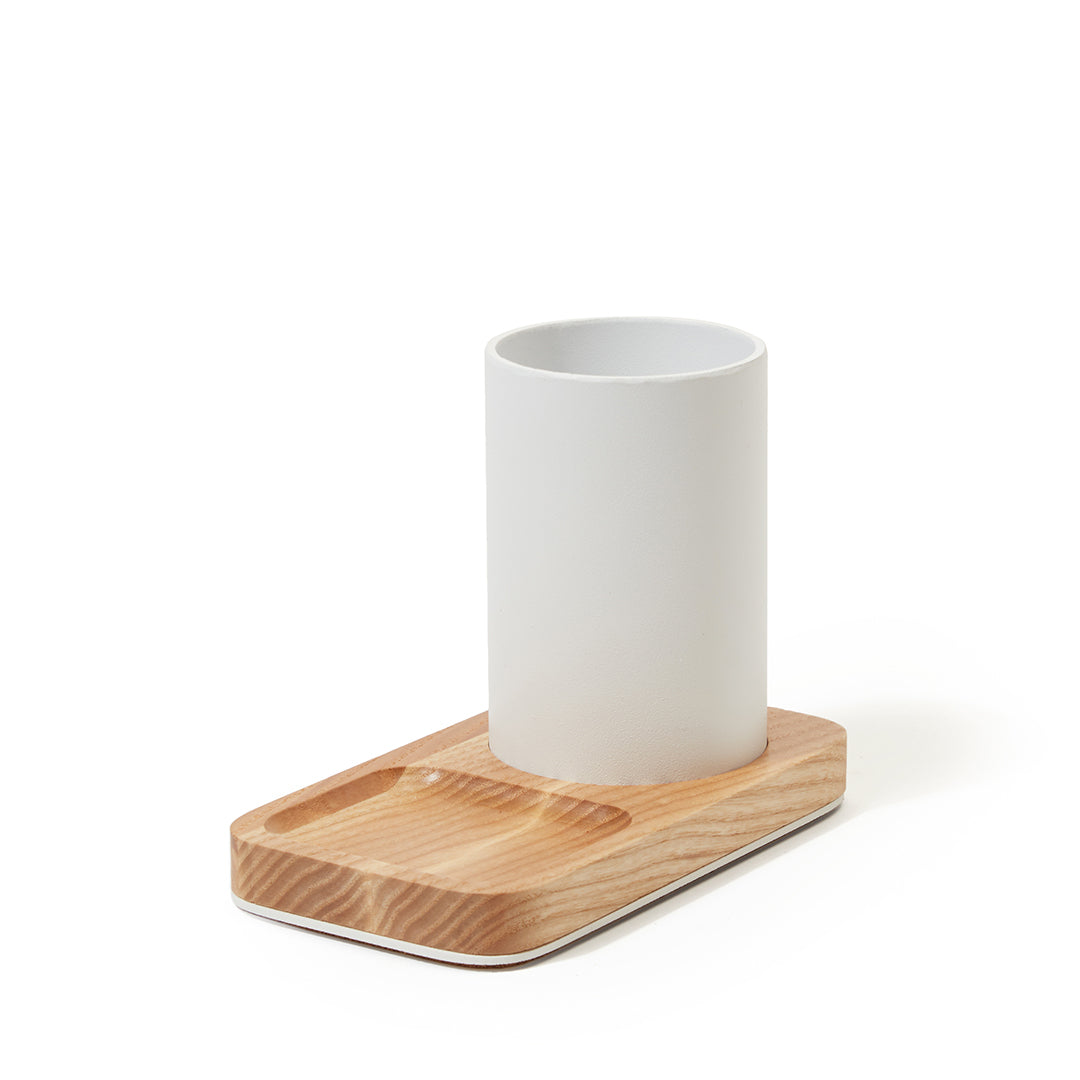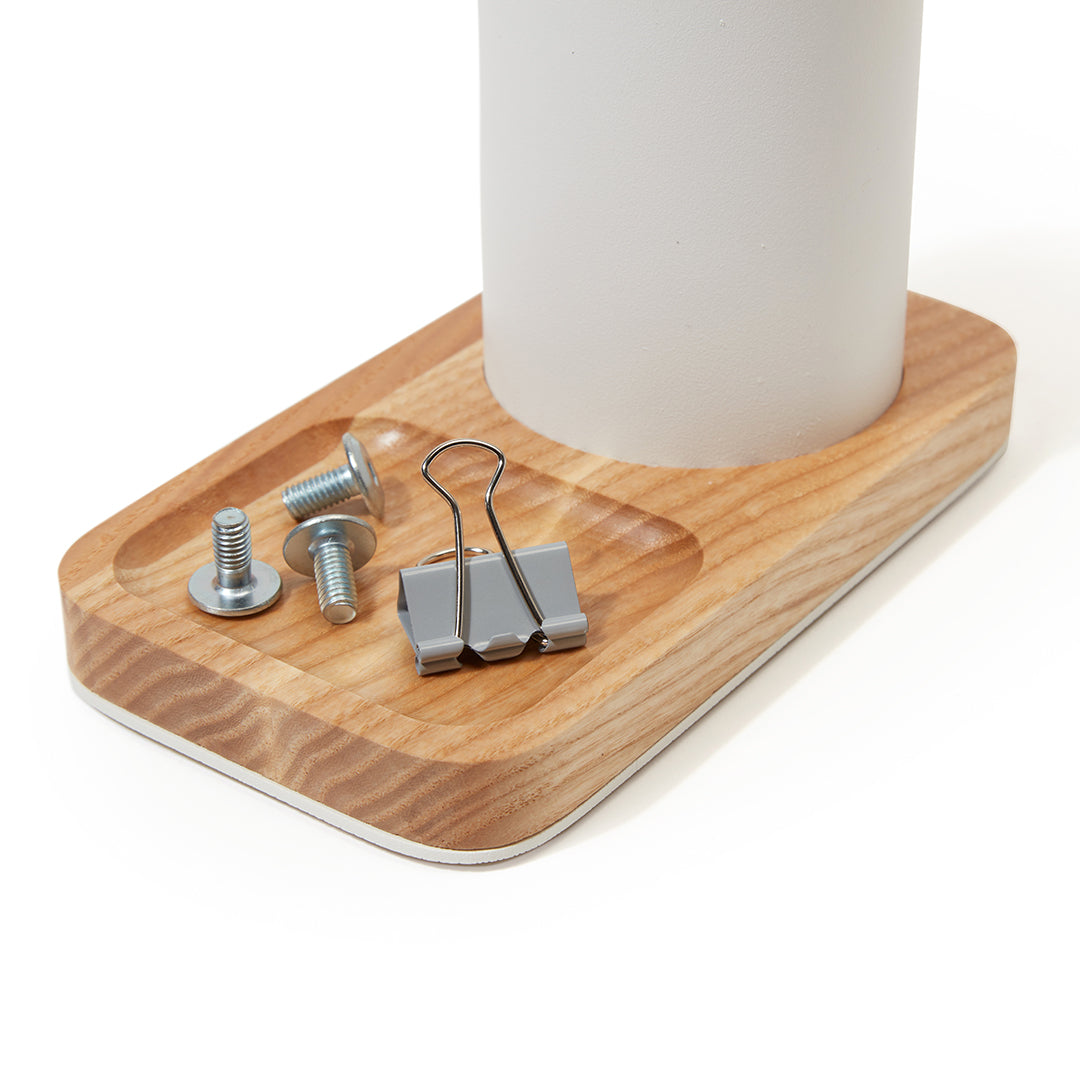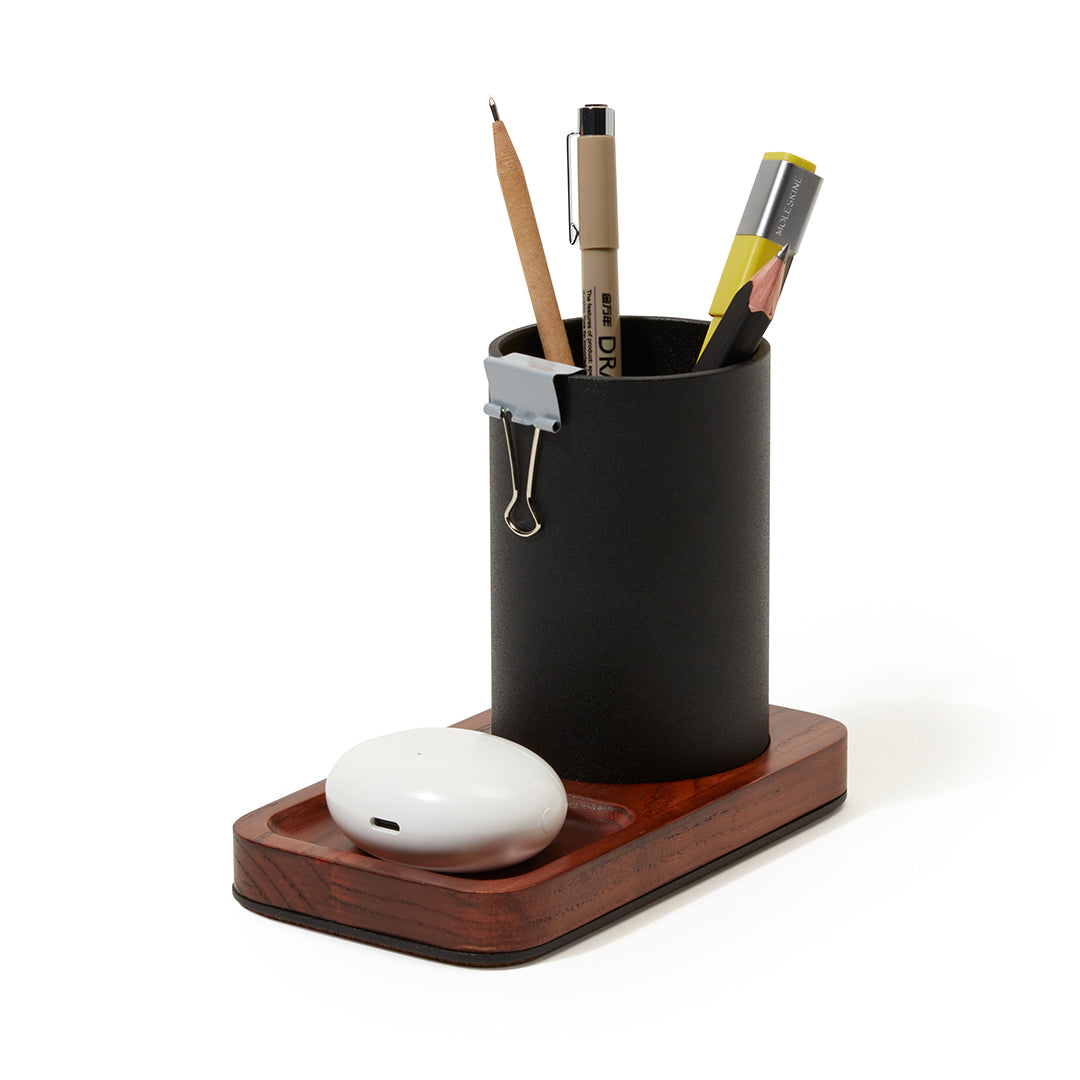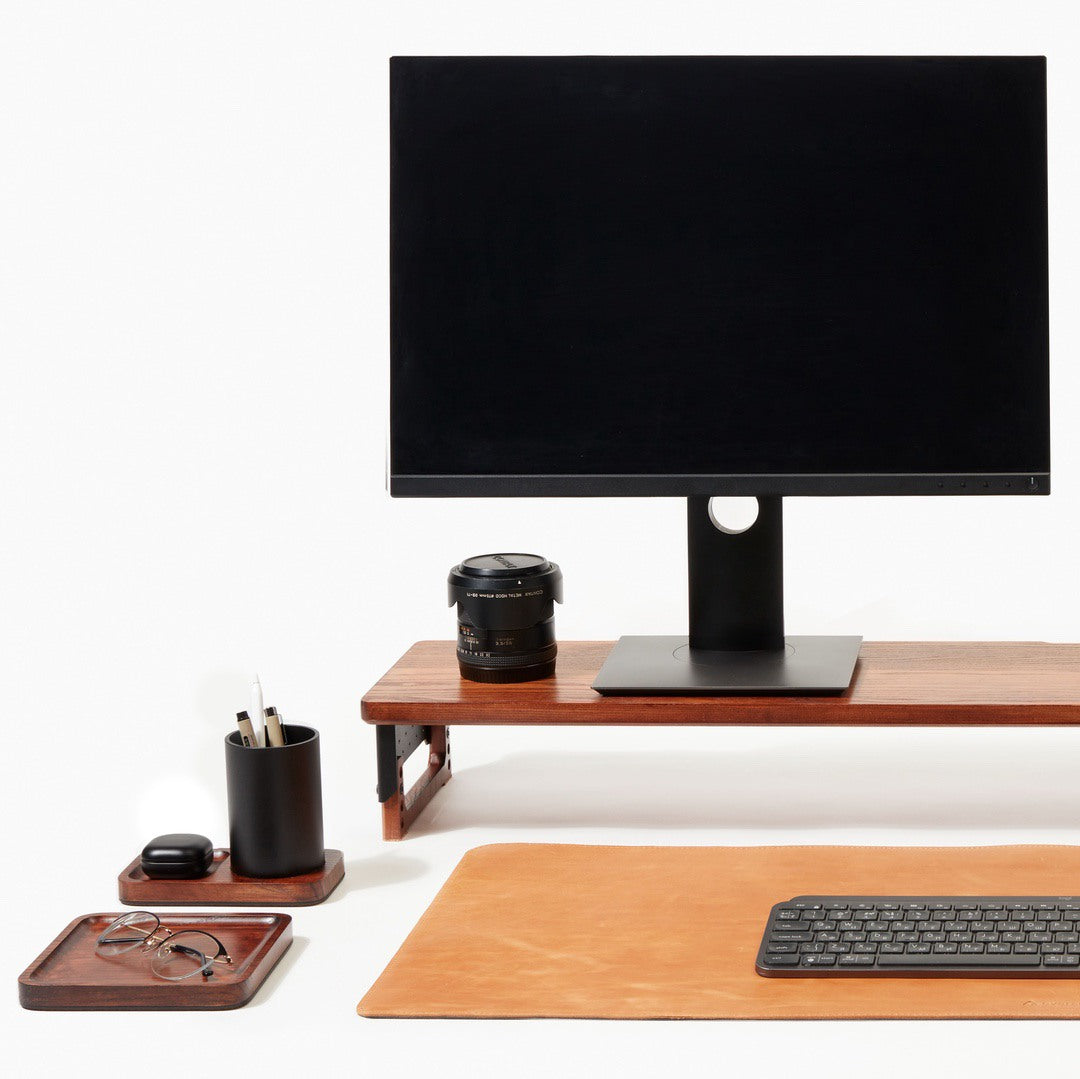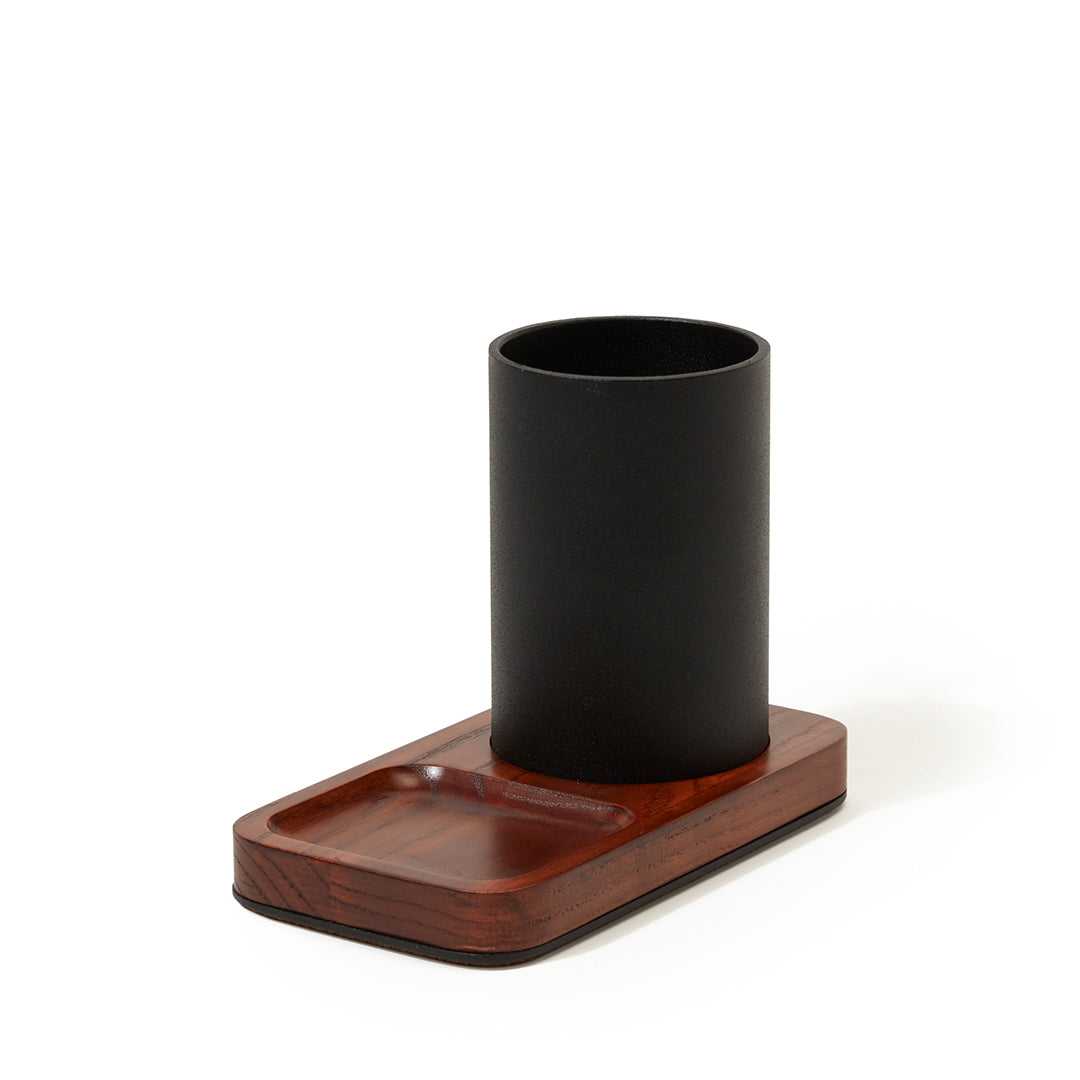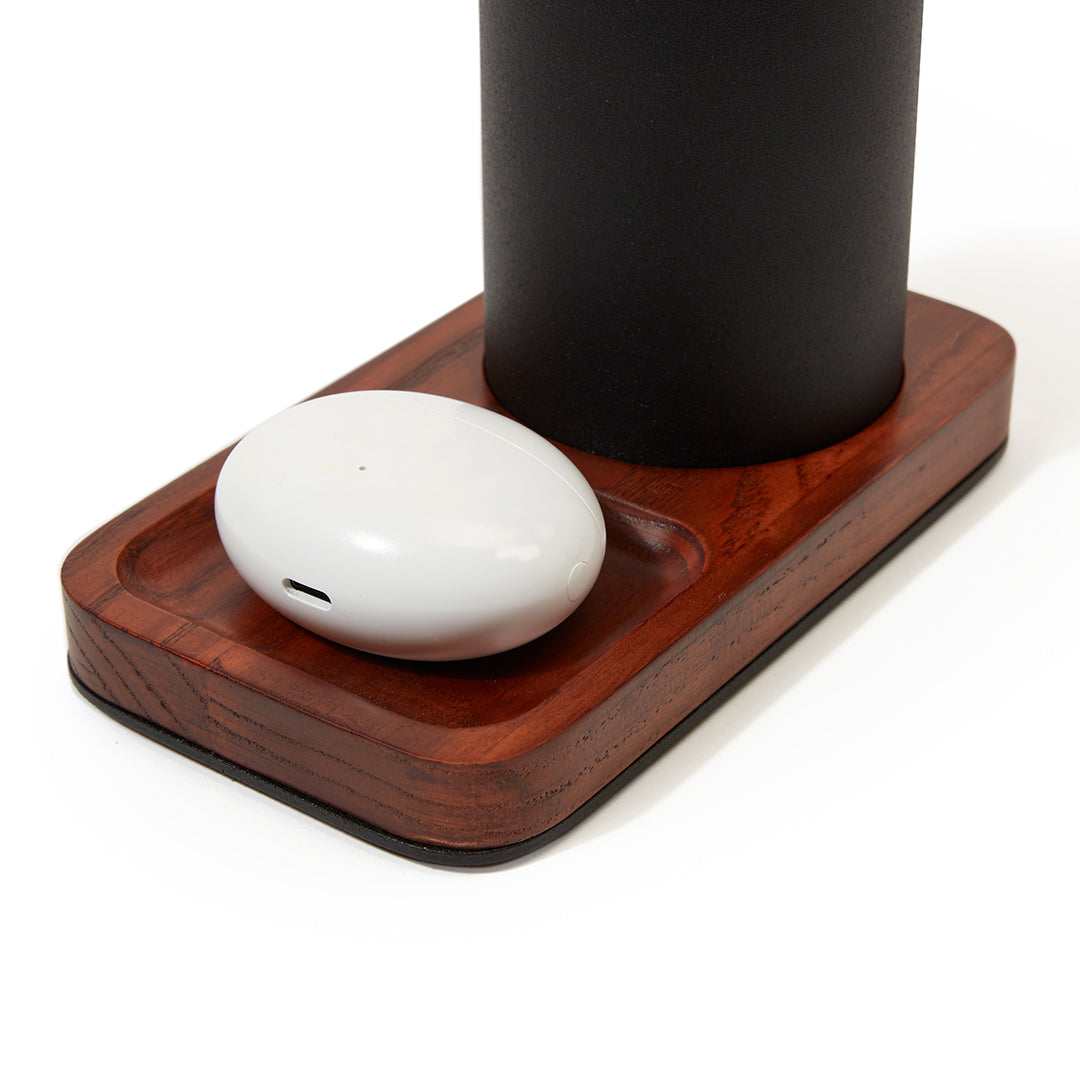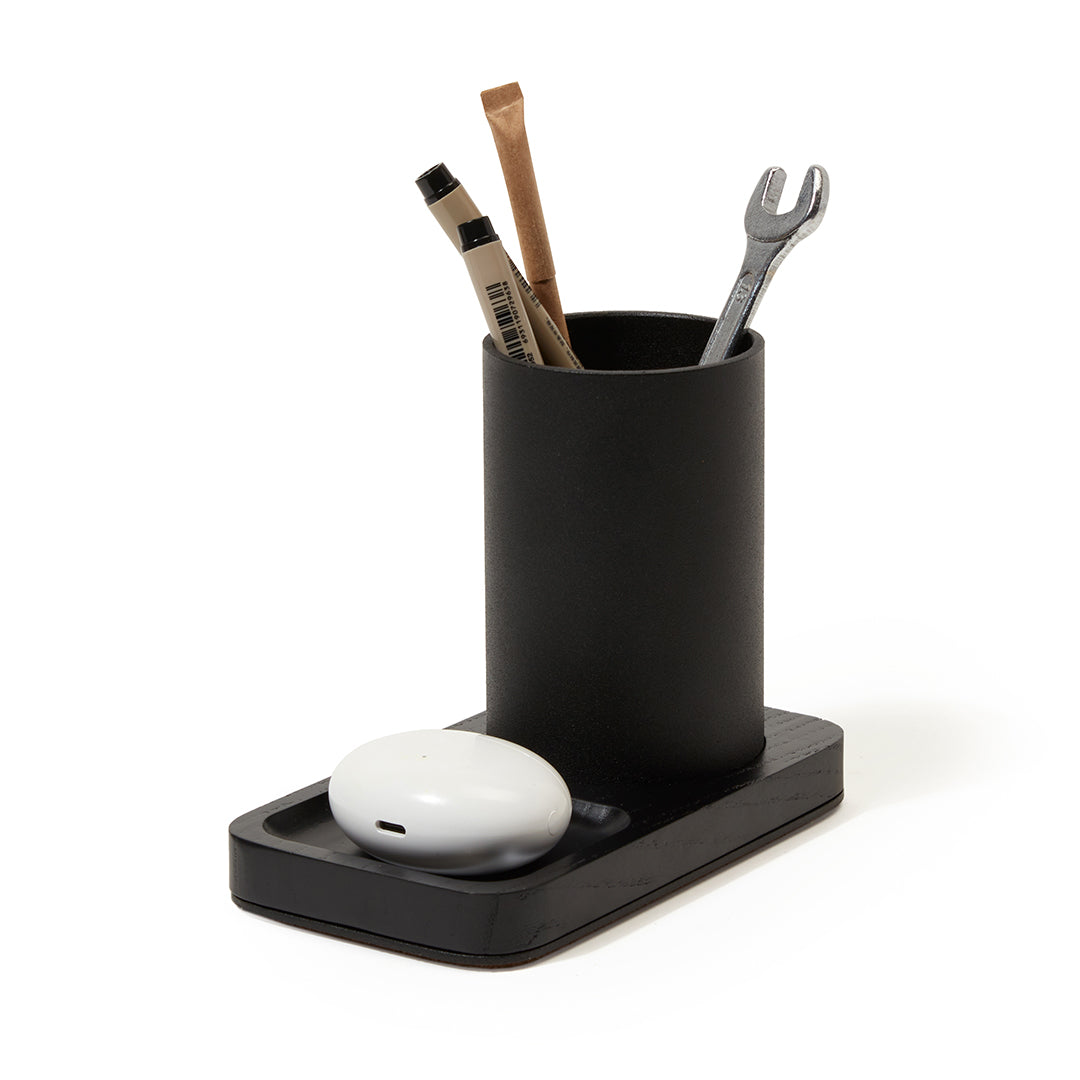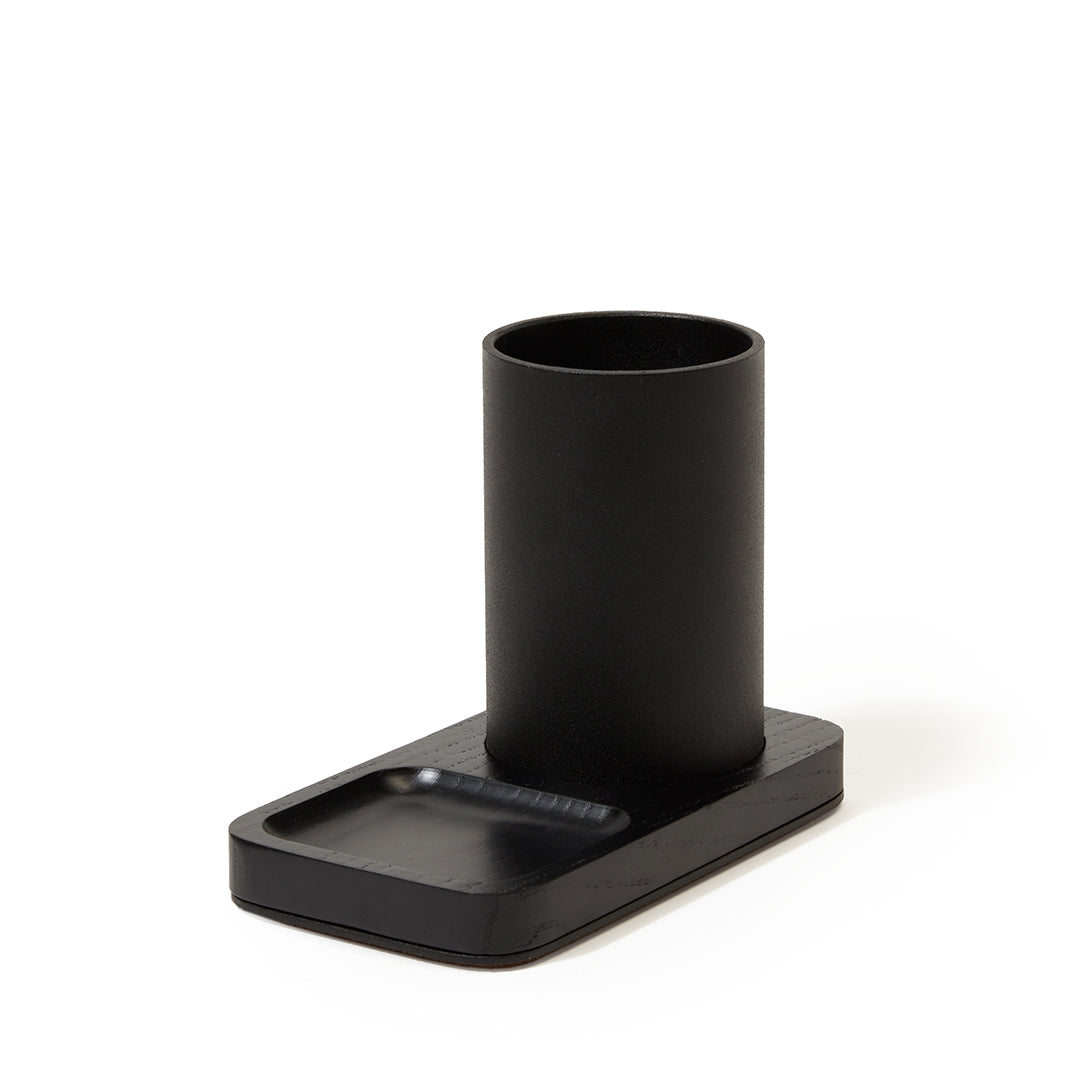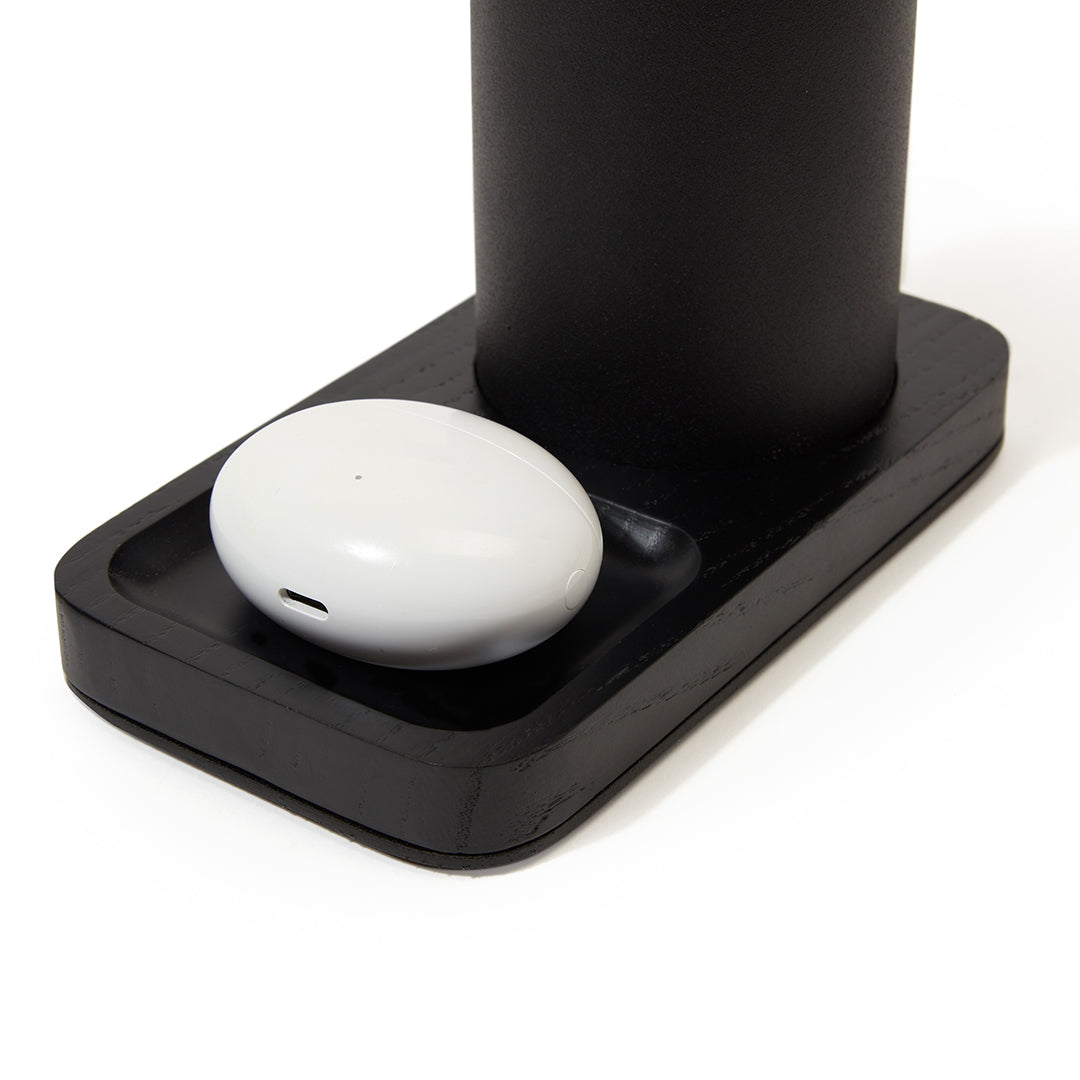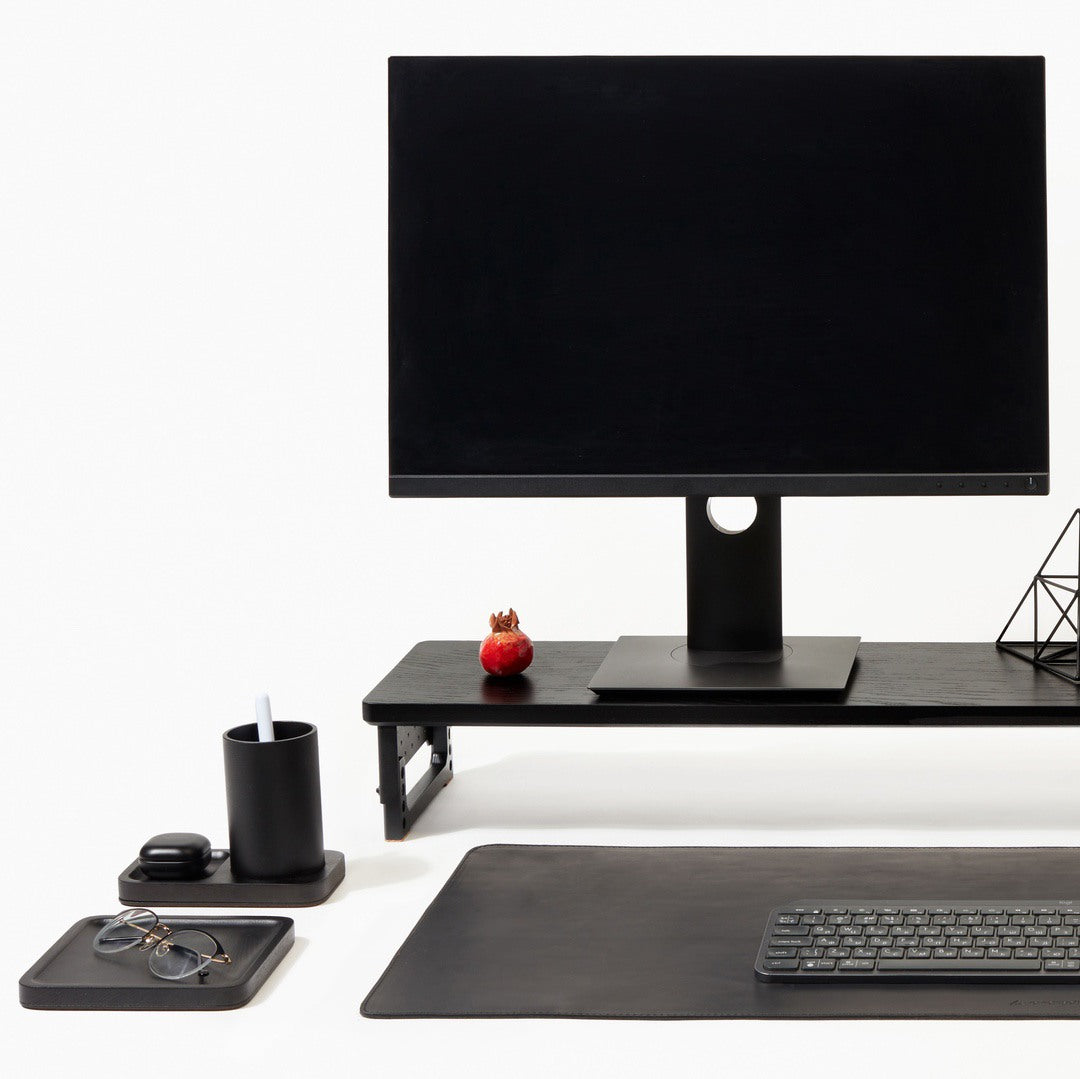 PE:TRV™ Pen Tray Vertical
Keep your pens at hand and the workspace tidy with a pen tray, making it easier to get things done in less time.
---
This is another modification of our comfortable pen tray. Apart from a wooden base made from natural ashwood, it has an aluminum glass developed specifically for storing stuff vertically. It is great for placing pens and styluses you use while working so that you will always know where to access them and you won't lose a thing for sure.



As always, we use only natural materials which give an especially stylish and aesthetic look. This tray is made of ashwood covered with non-toxic oil wax, and we never use any substances that might somehow harm the health of our clients. The tray appears to be a good fit for the monitor shelves we offer, so your working area will be distinguished by an elegant harmonious design.
- Premium wood

- Non-toxic oil wax

- ST3 Steel

- Acrylic matte paint

- Natural cork

Dimensions:

LxWxH: 6,5" x 4,9" x 3.7"

Weight: 0,05 

Please note

This product is made from natural materials, so variations in color and wood grain can be found.
With the implementation of new regulations in the EU on July 1st and in the UK on January 1st, any parcel valued at or above € 150 / £ 135 (including shipping costs) will undergo customs clearance, for which the recipient will be responsible for paying. This typically includes a 20% VAT (sales tax) and brokerage fees.




The amount of customs duties, import taxes, and brokerage fees will vary depending on the value of the parcel and the laws of your country. Please note that Eversolid is not responsible for these charges.




For a rough estimate of customs fees, you can follow this link: https://www.simplyduty.com/#calc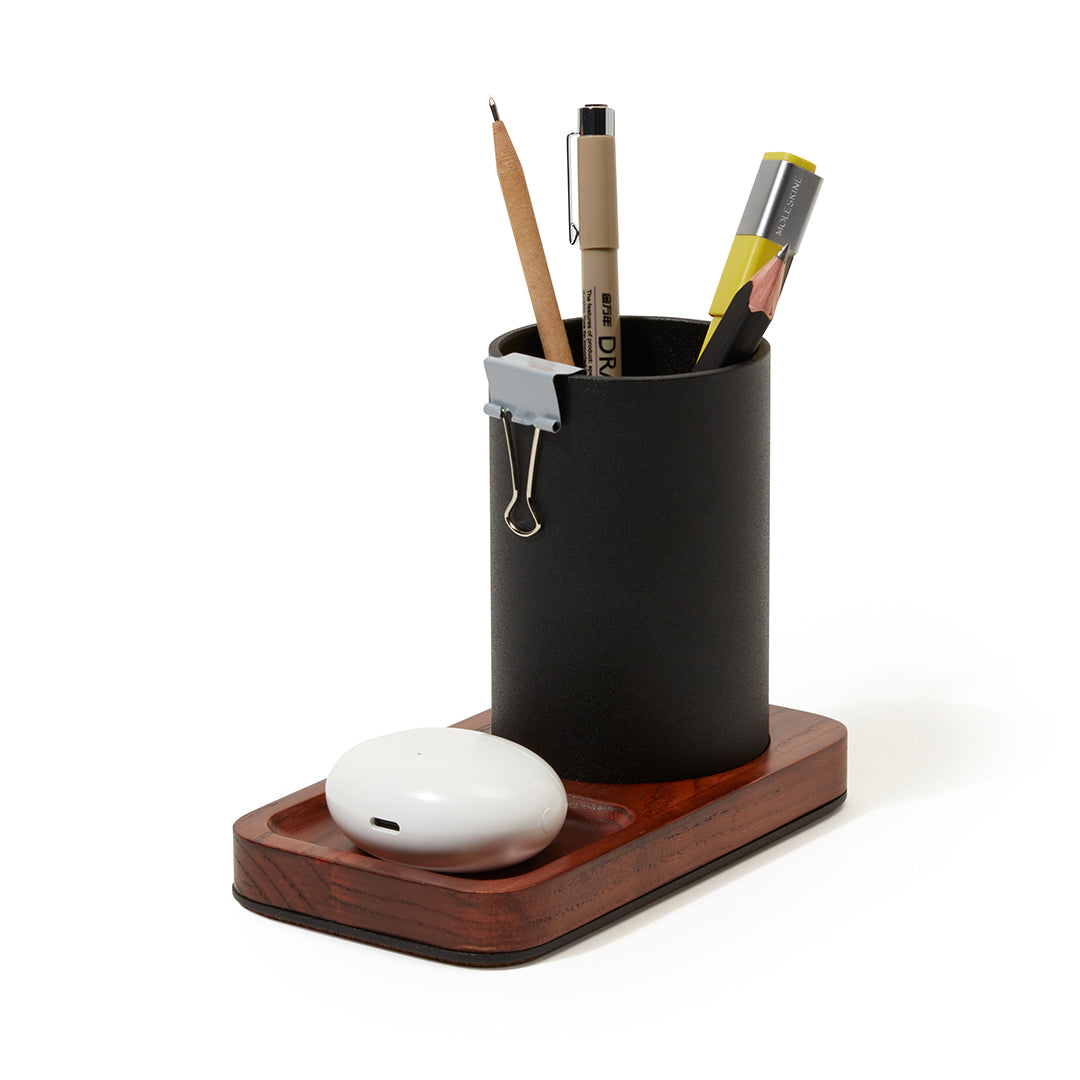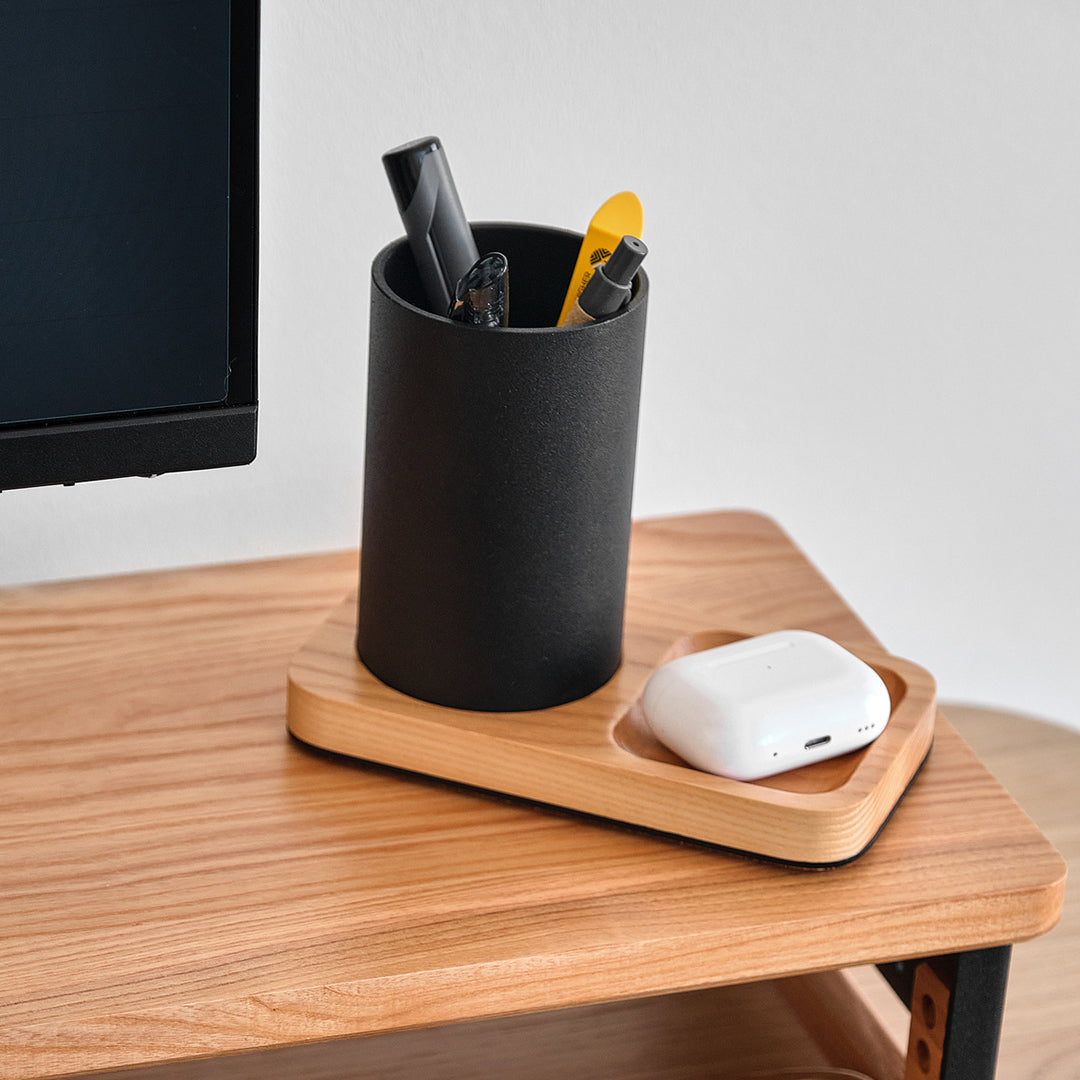 Fancier Pen Holder
It's a pencil cup like from childhood, but much better. Thanks to its heavy weight and solid metal plate, it is standing still without turning over, even when you put all your brushes, scissors, wrench, and plumb line in it or take them out.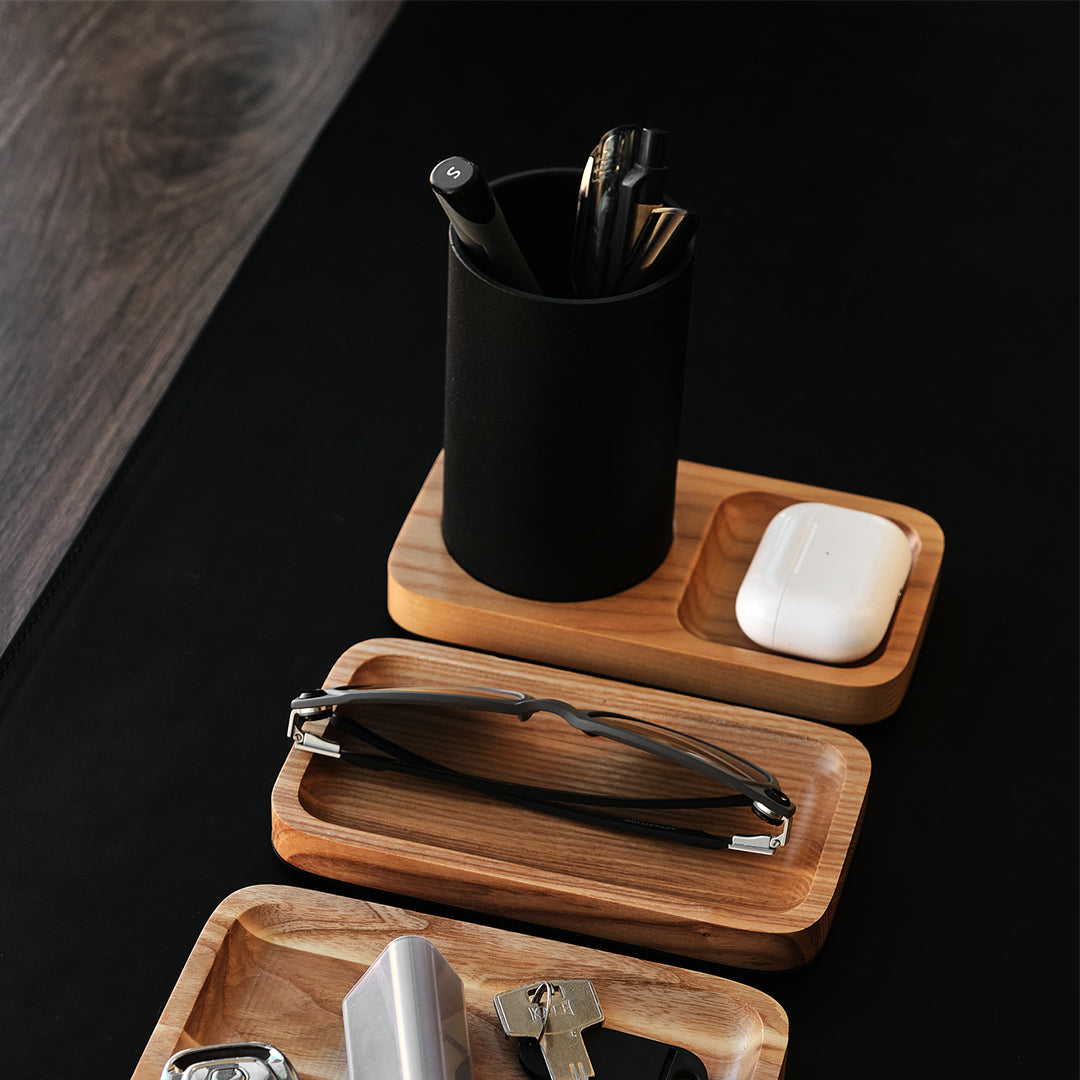 Right Place For Writing Tools
A pen tray is a great helper to organize your workspace. With every item having its own designated place, clutter is cleared up, so you don't have to look for anything, distracting from work. Plus, the tray allows you to store pens and pencils compactly by placing them vertically in the glass.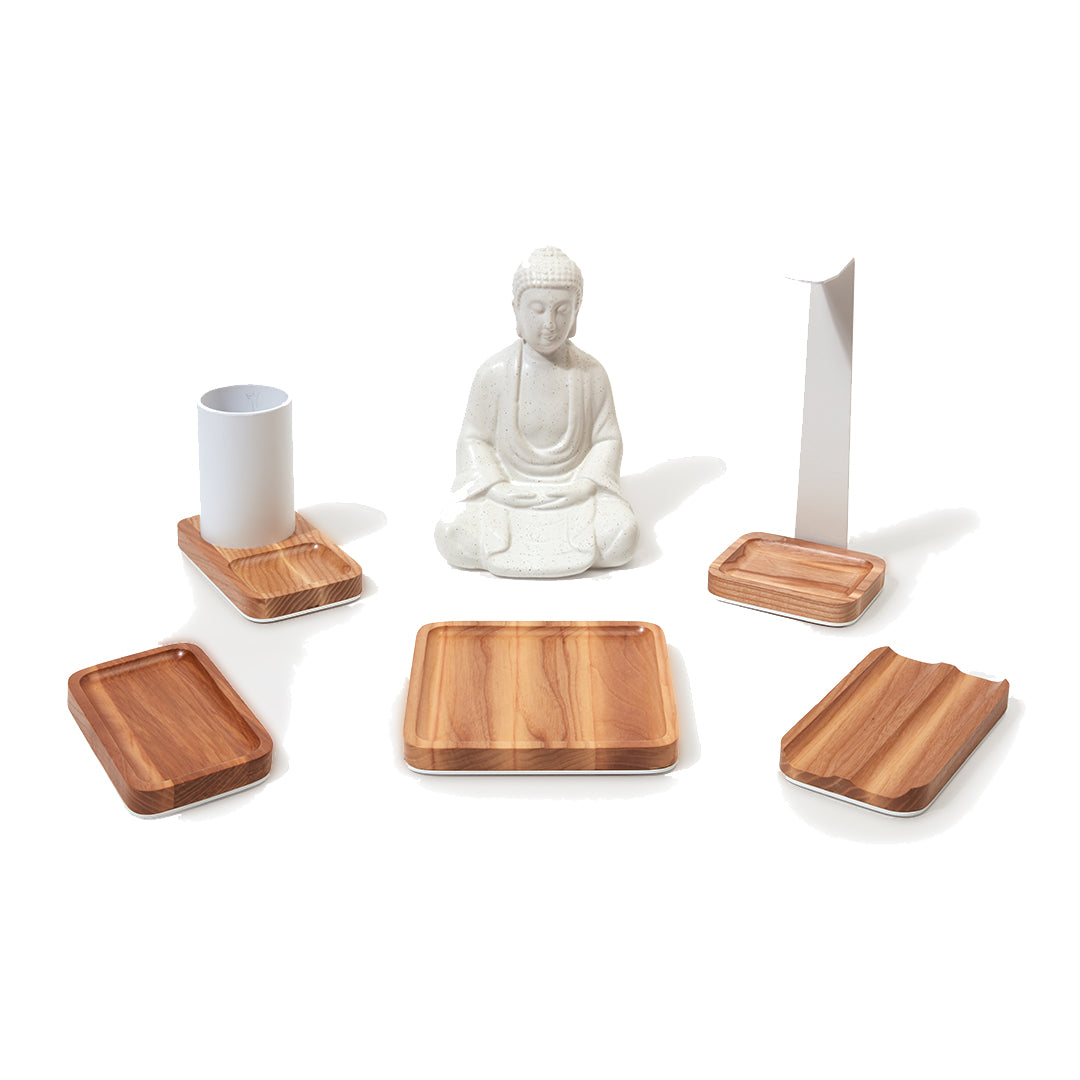 Matching Style
PE:TRV Pen Tray is designed with additional tray for small things, where erasers, sticky notes or keys fit perfectly. Available in four colors to match perfectly with other comfortizng furniture from Eversolid.
This product has no reviews yet.