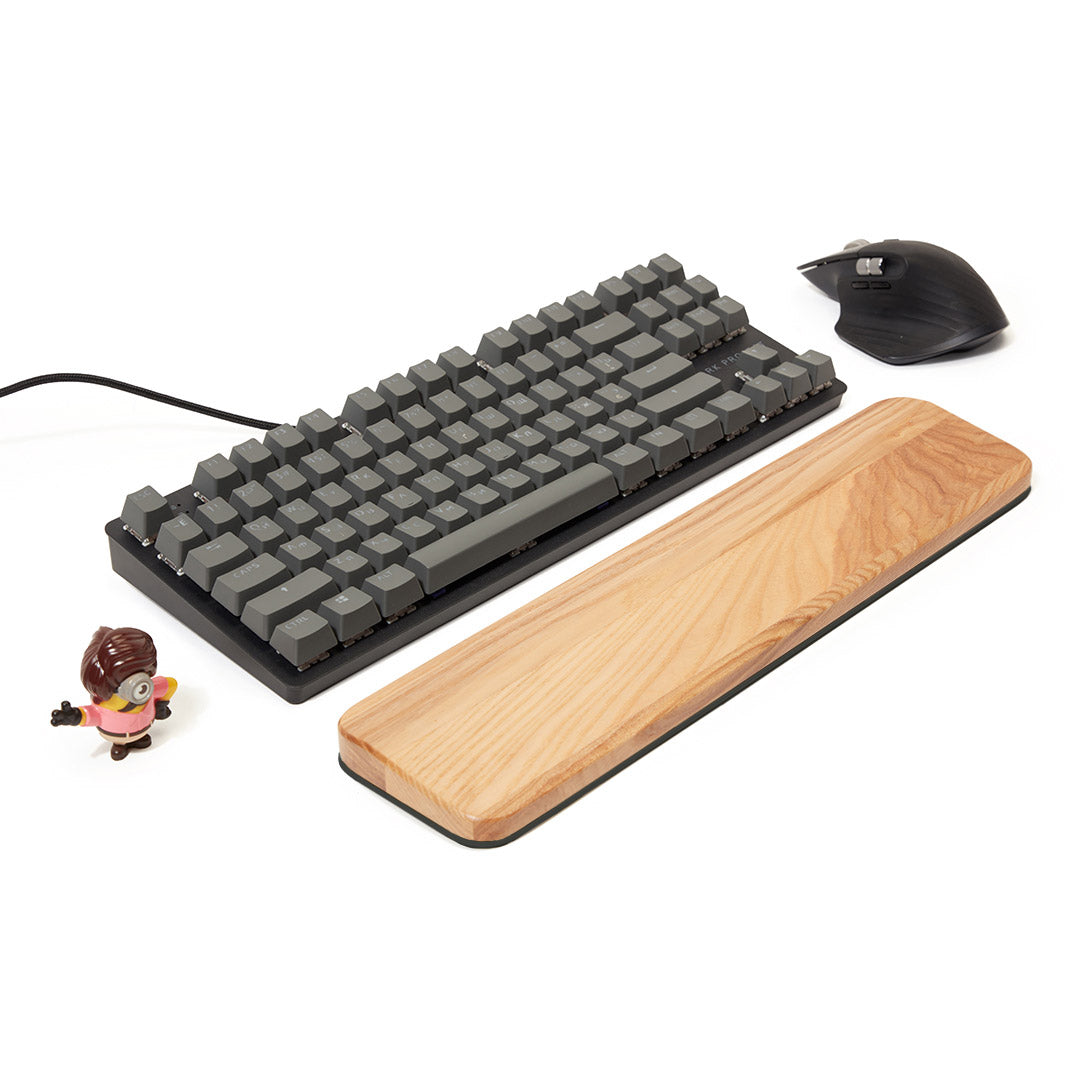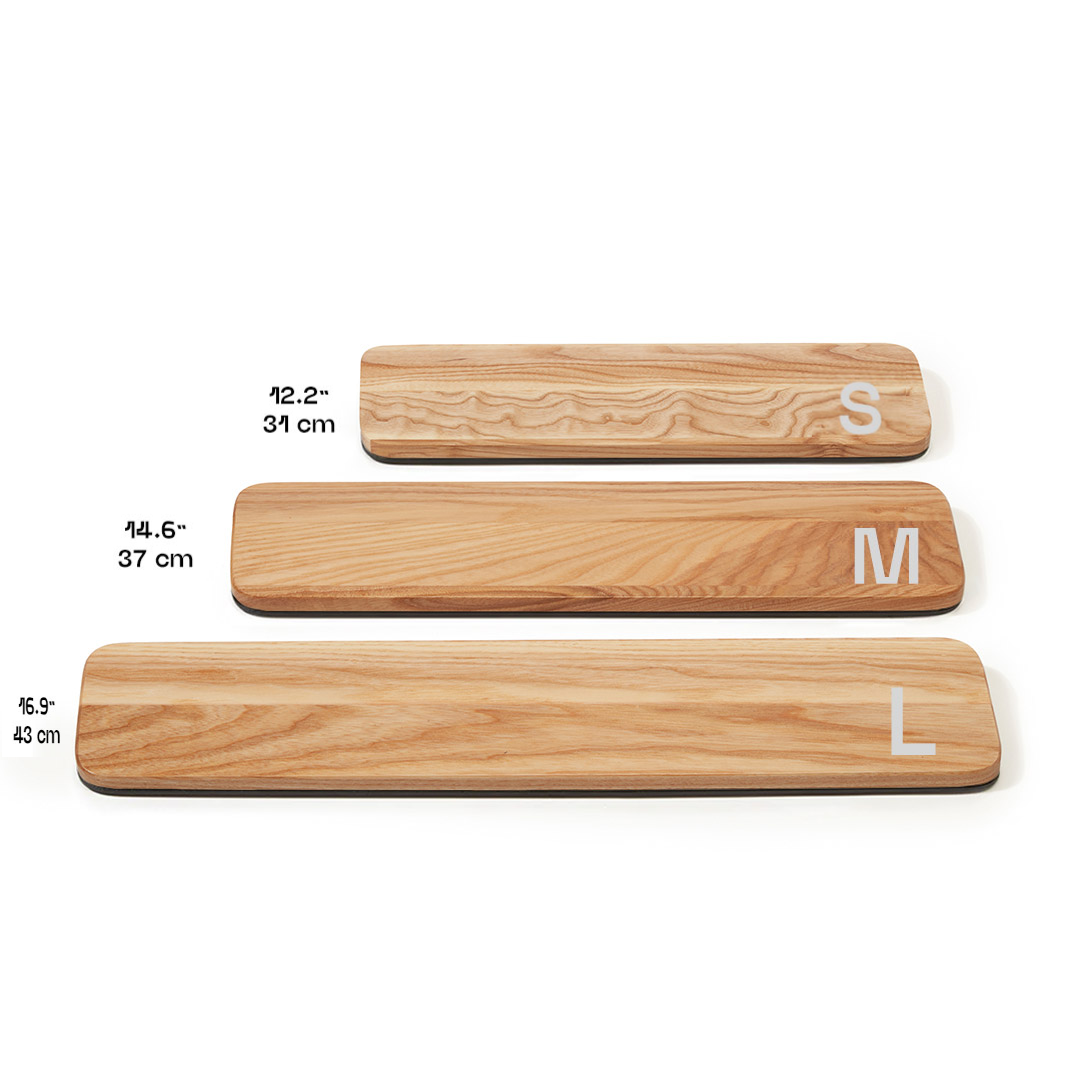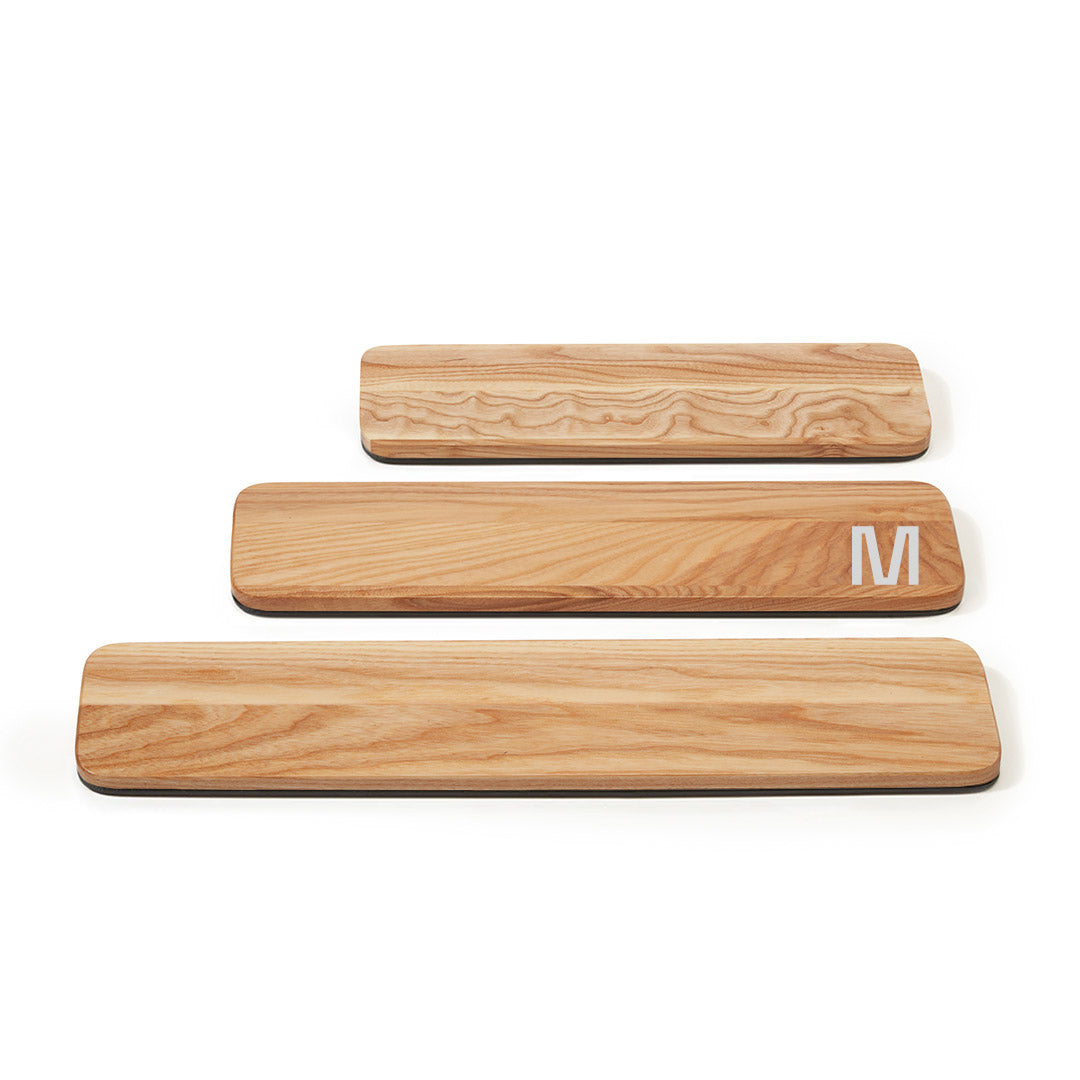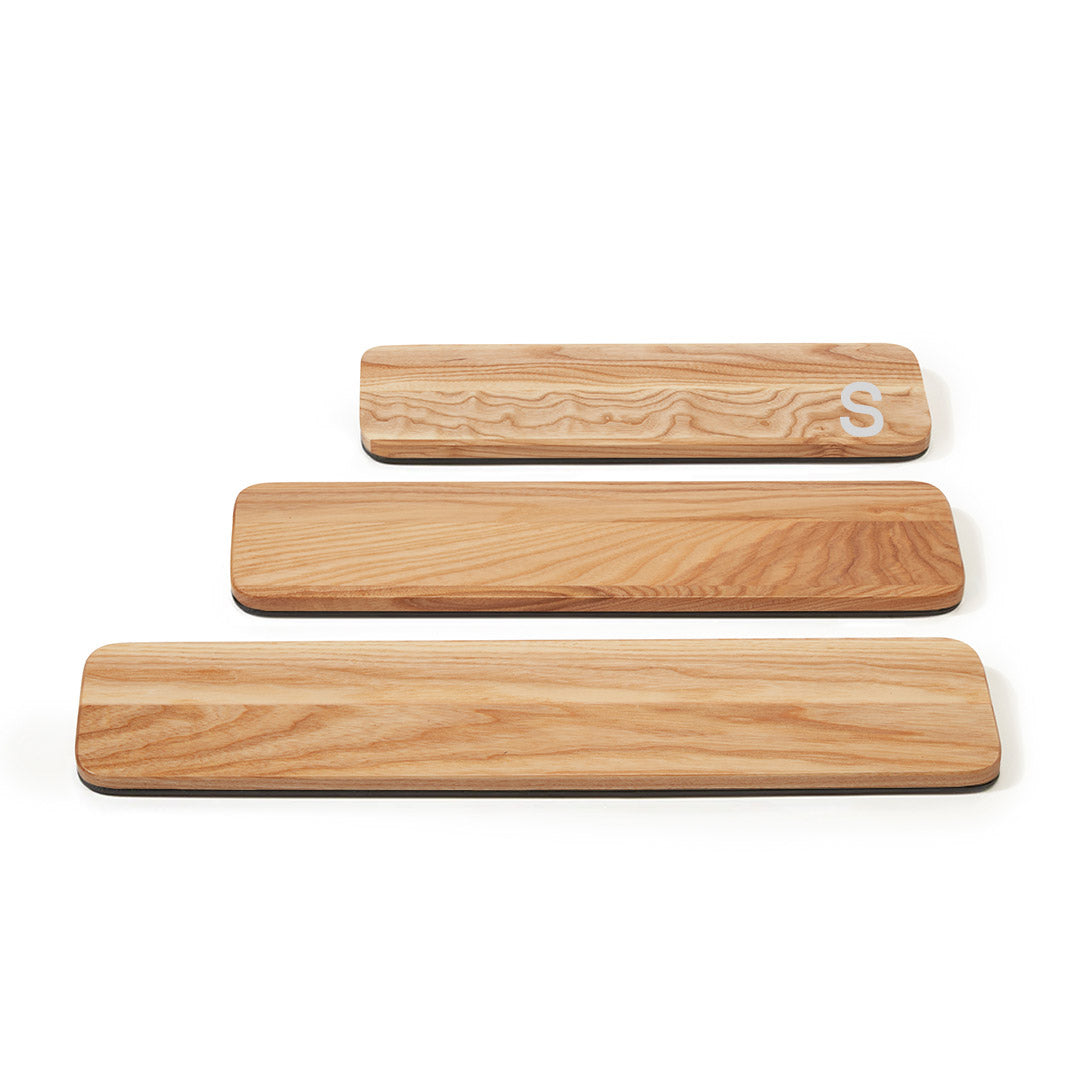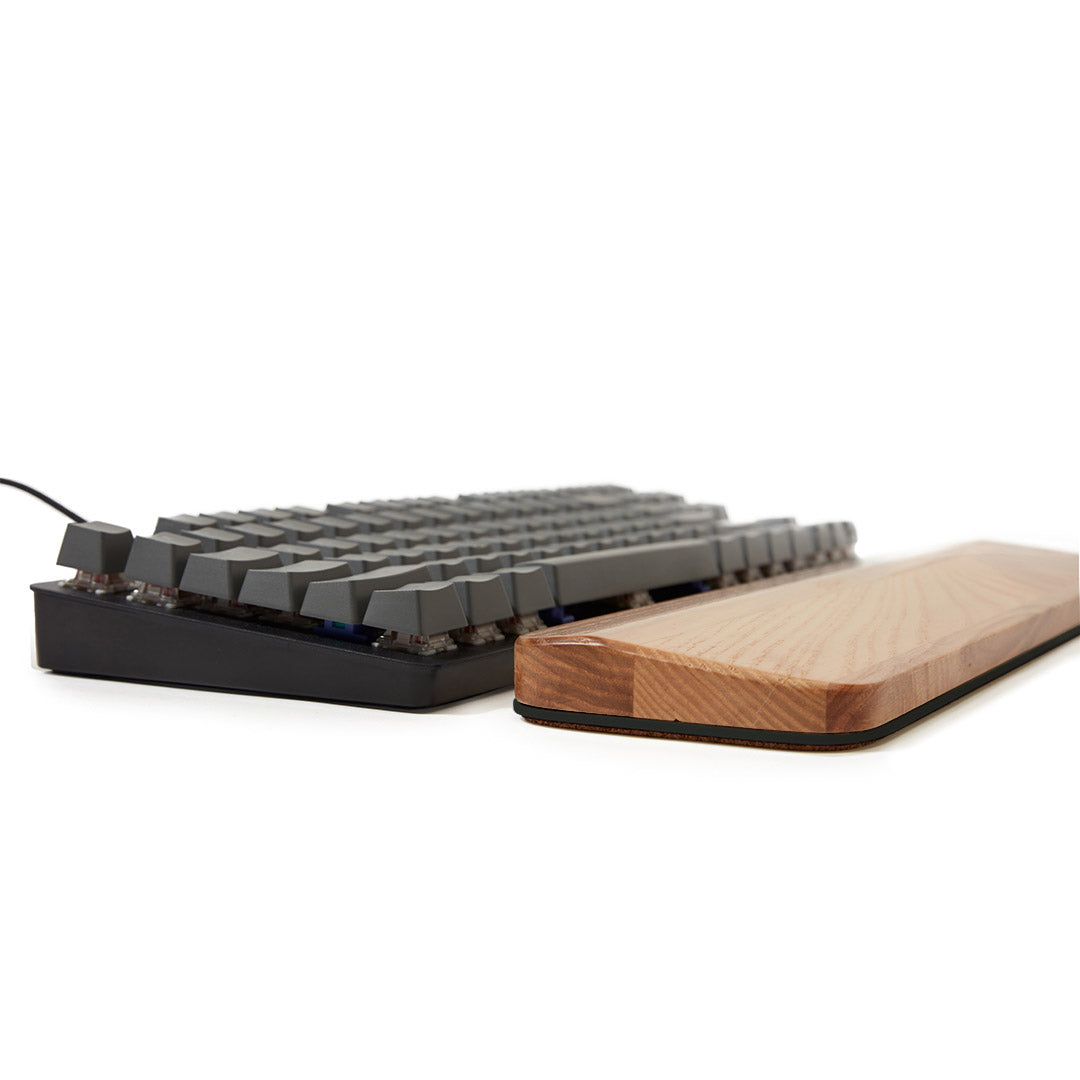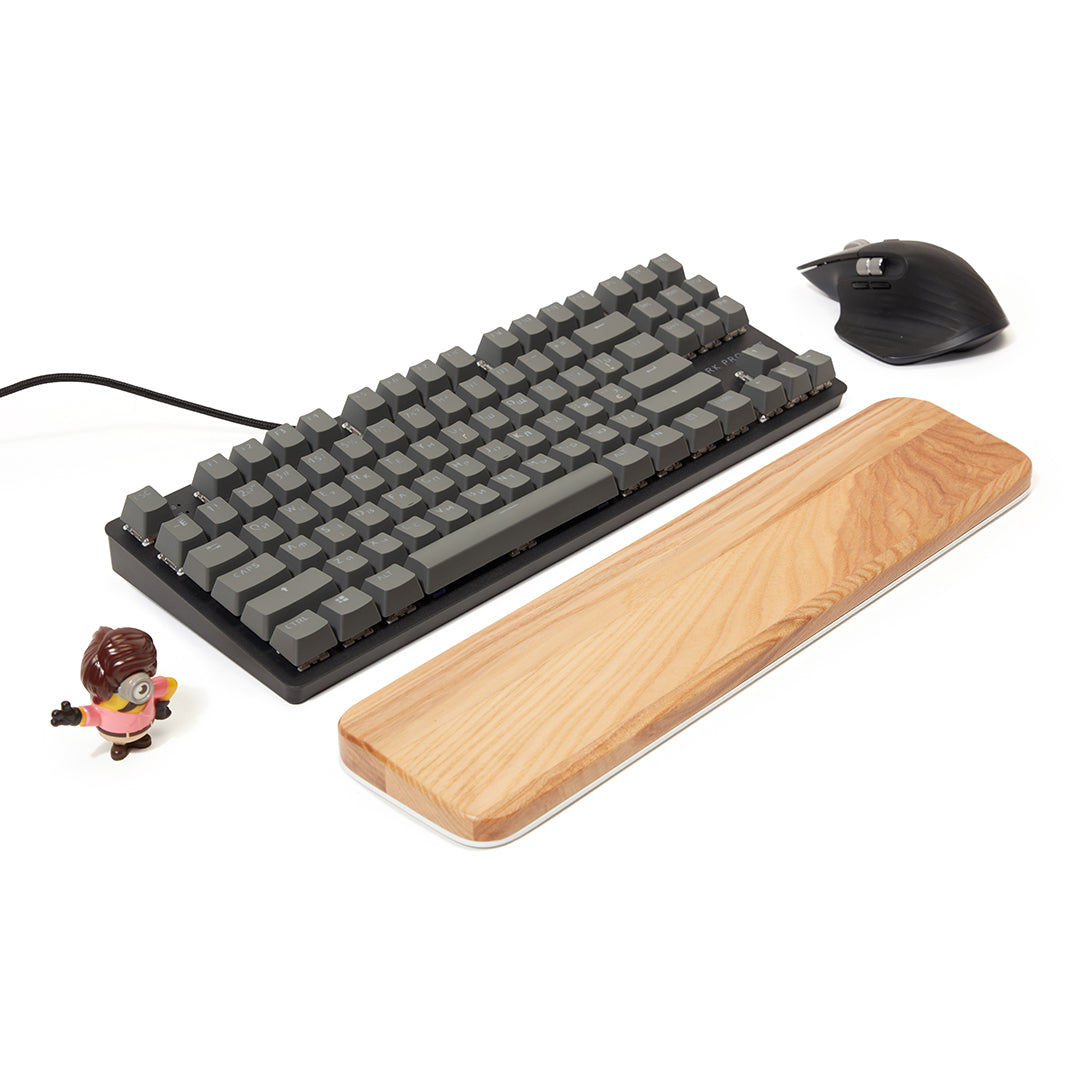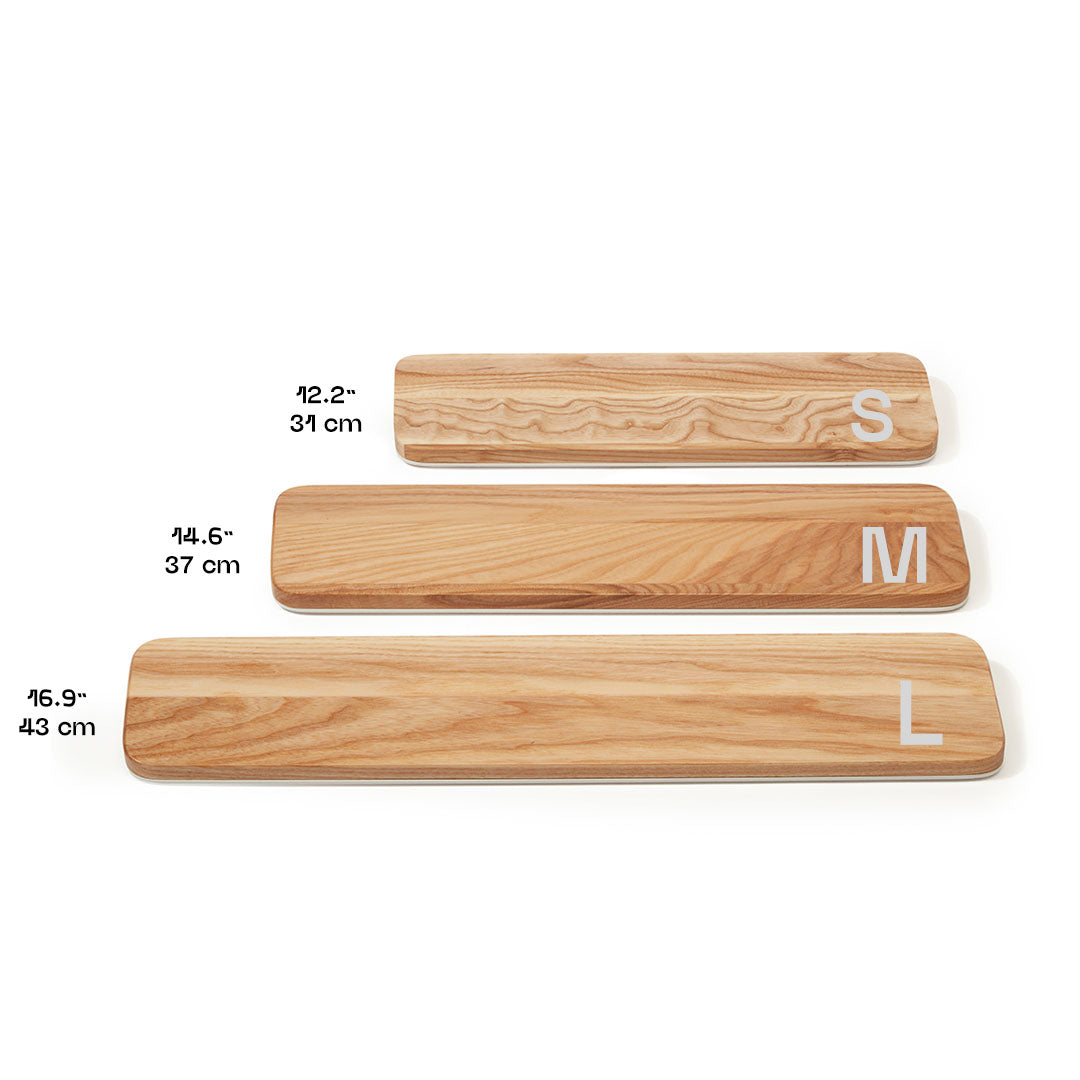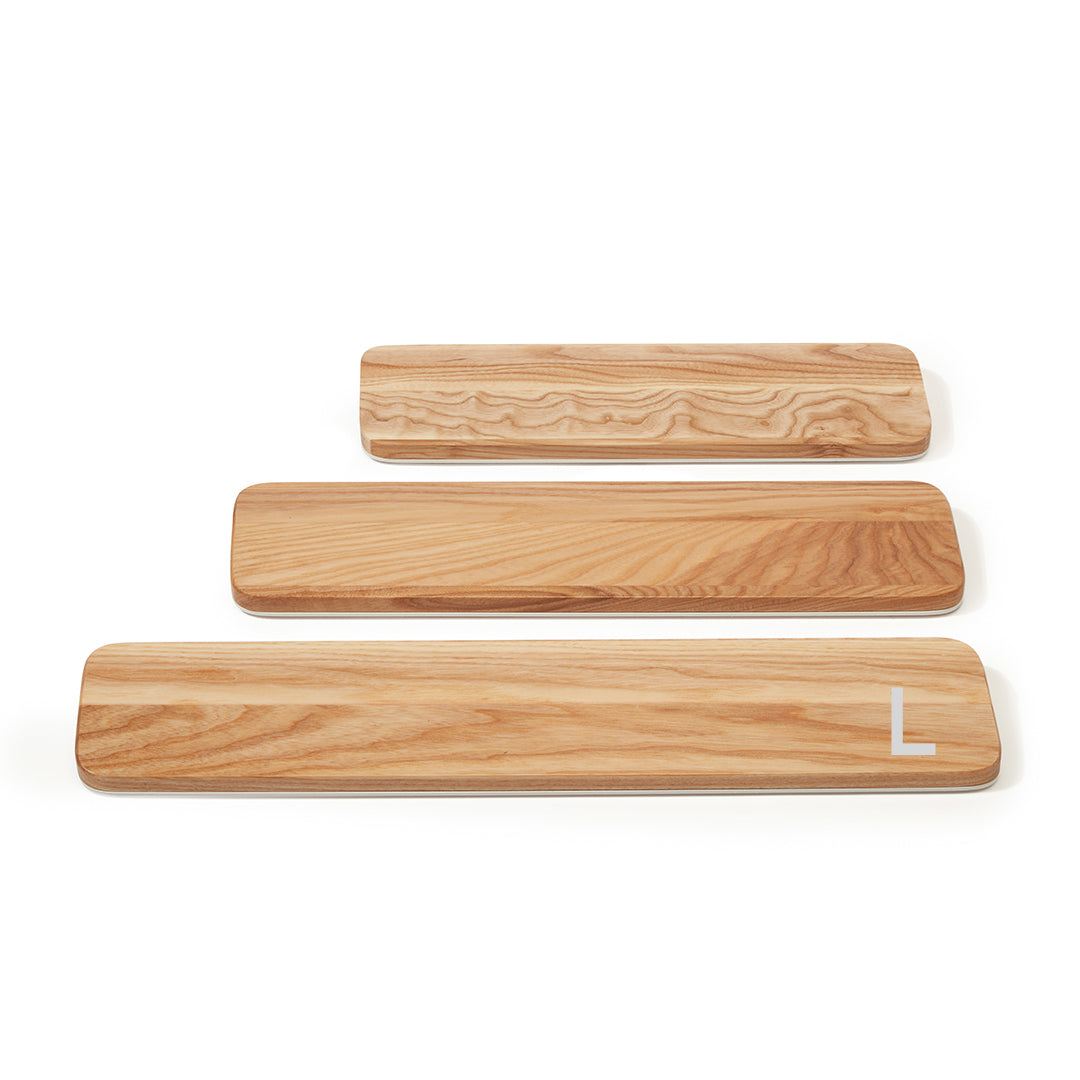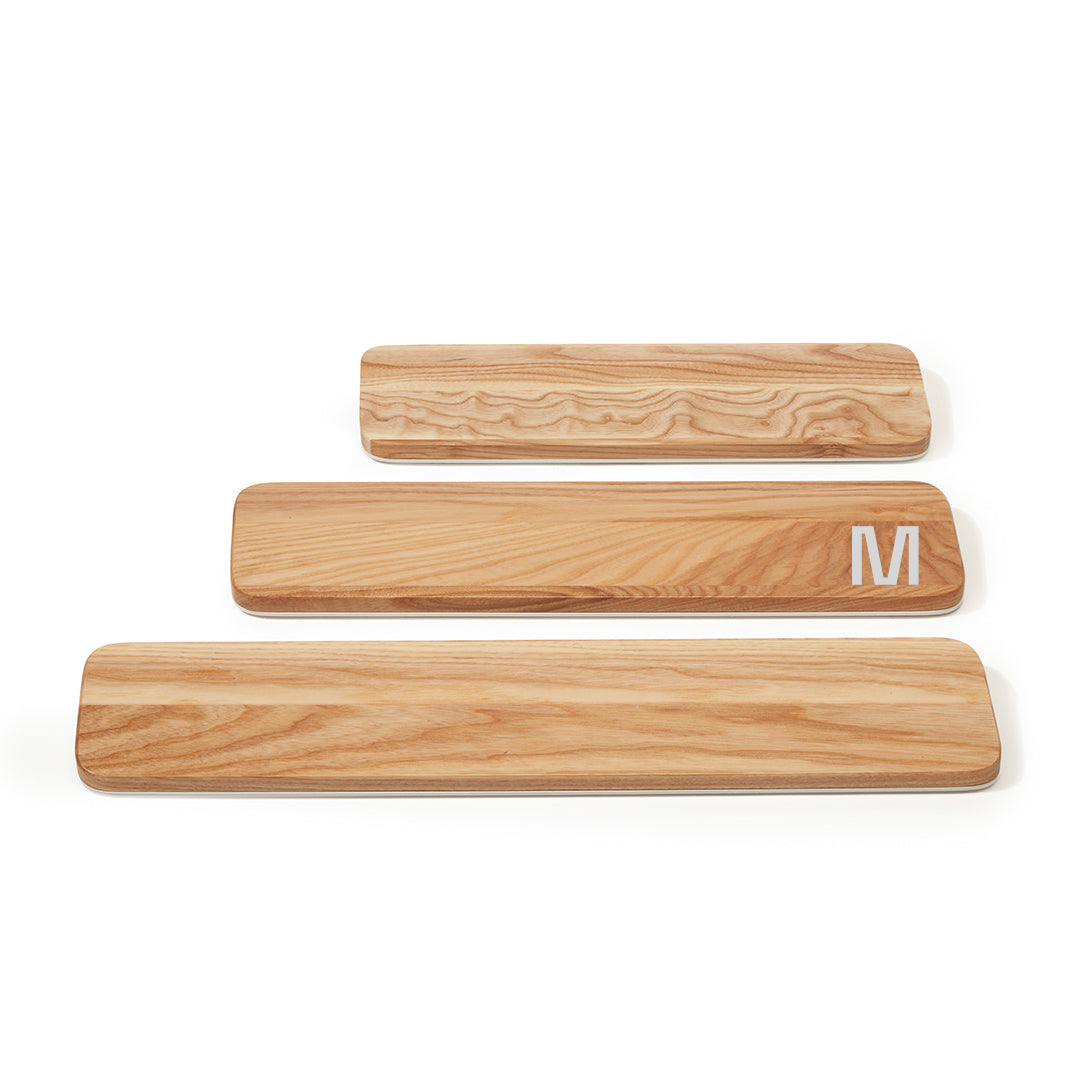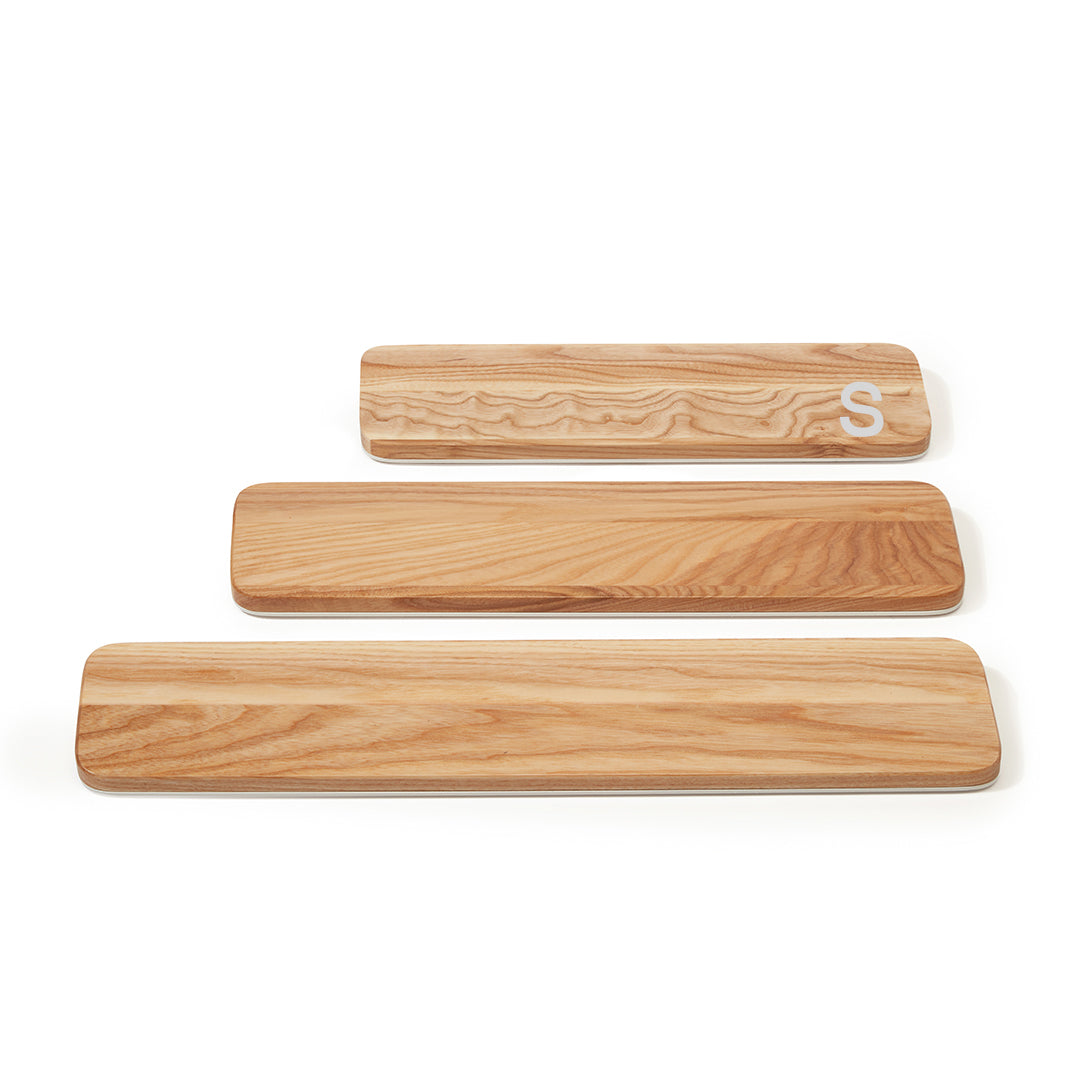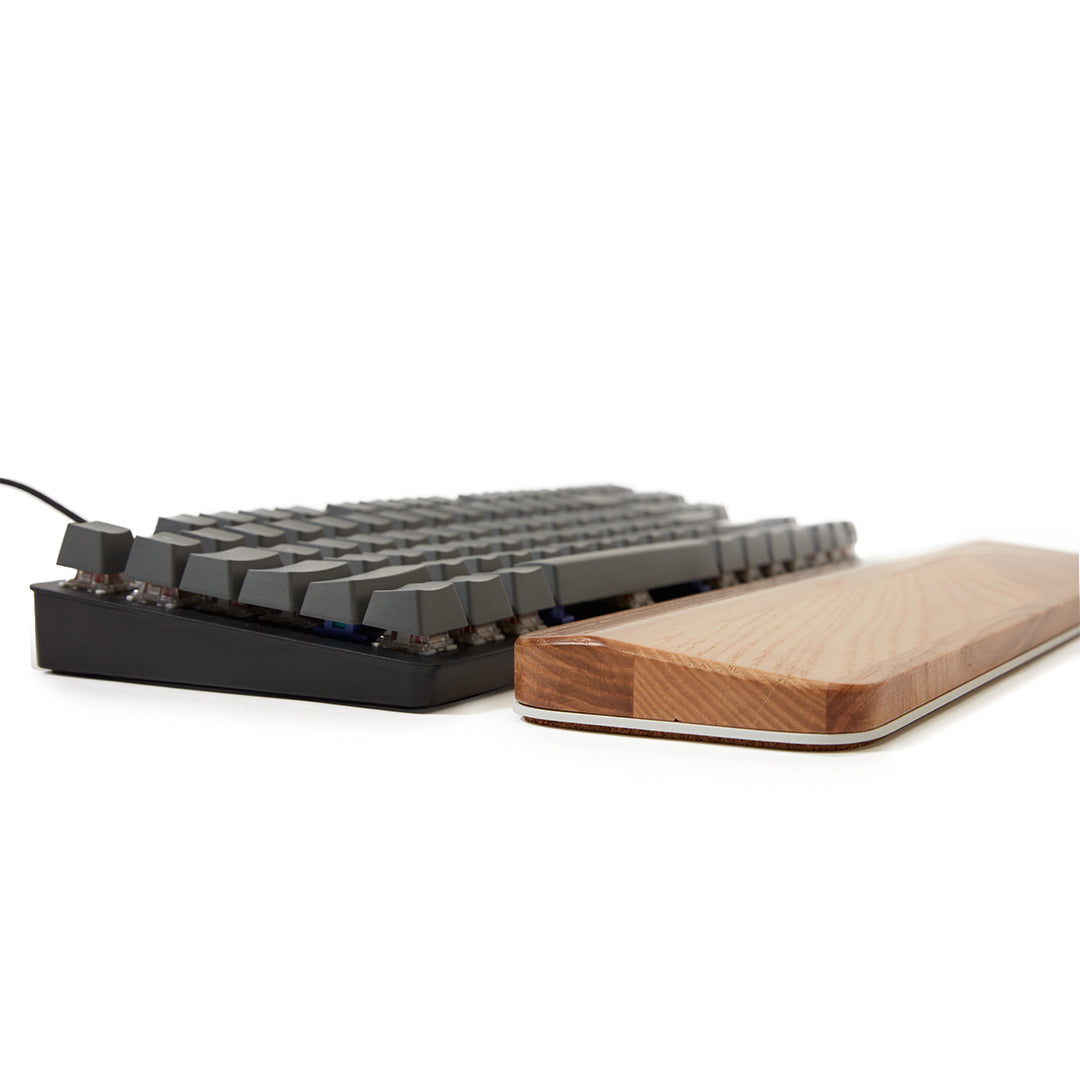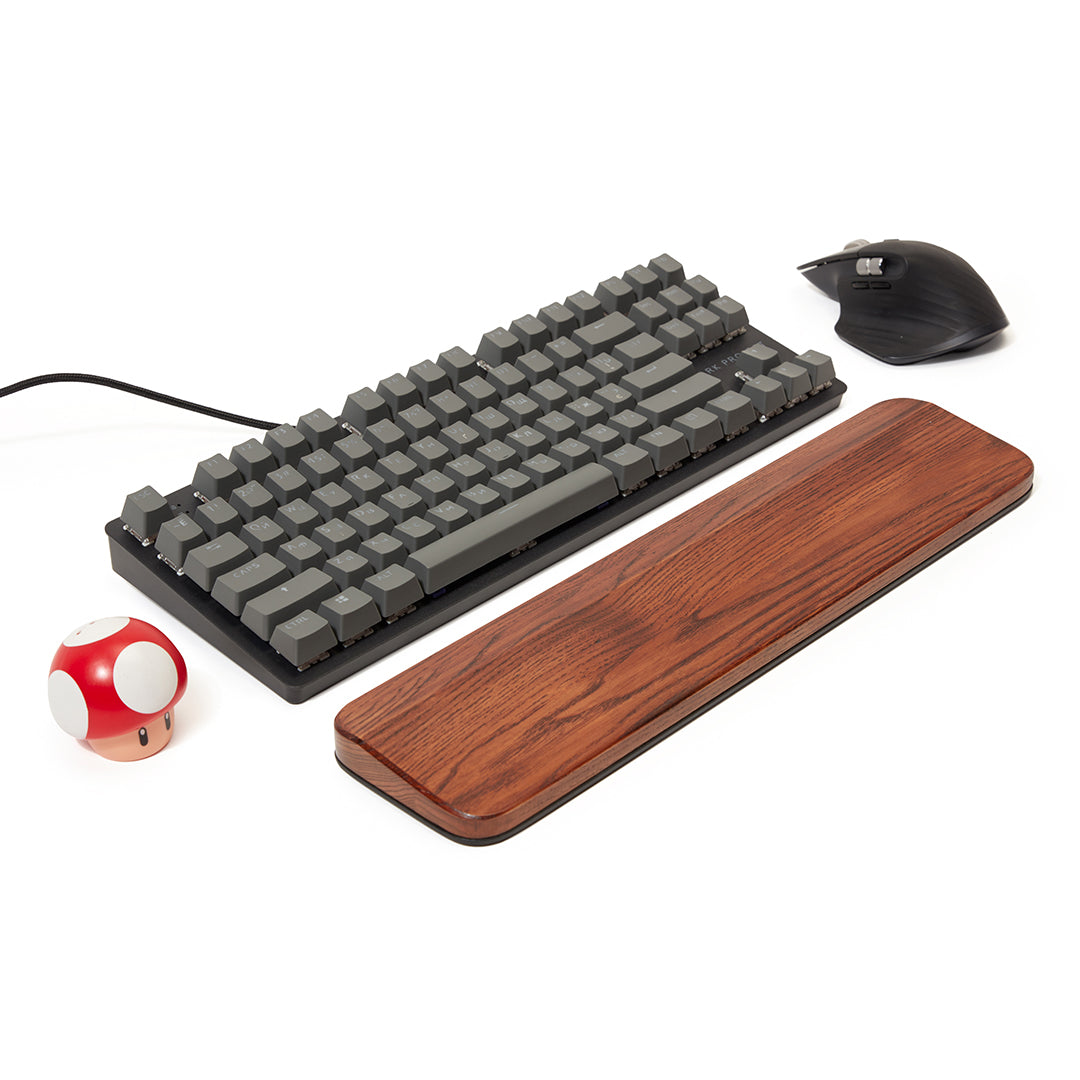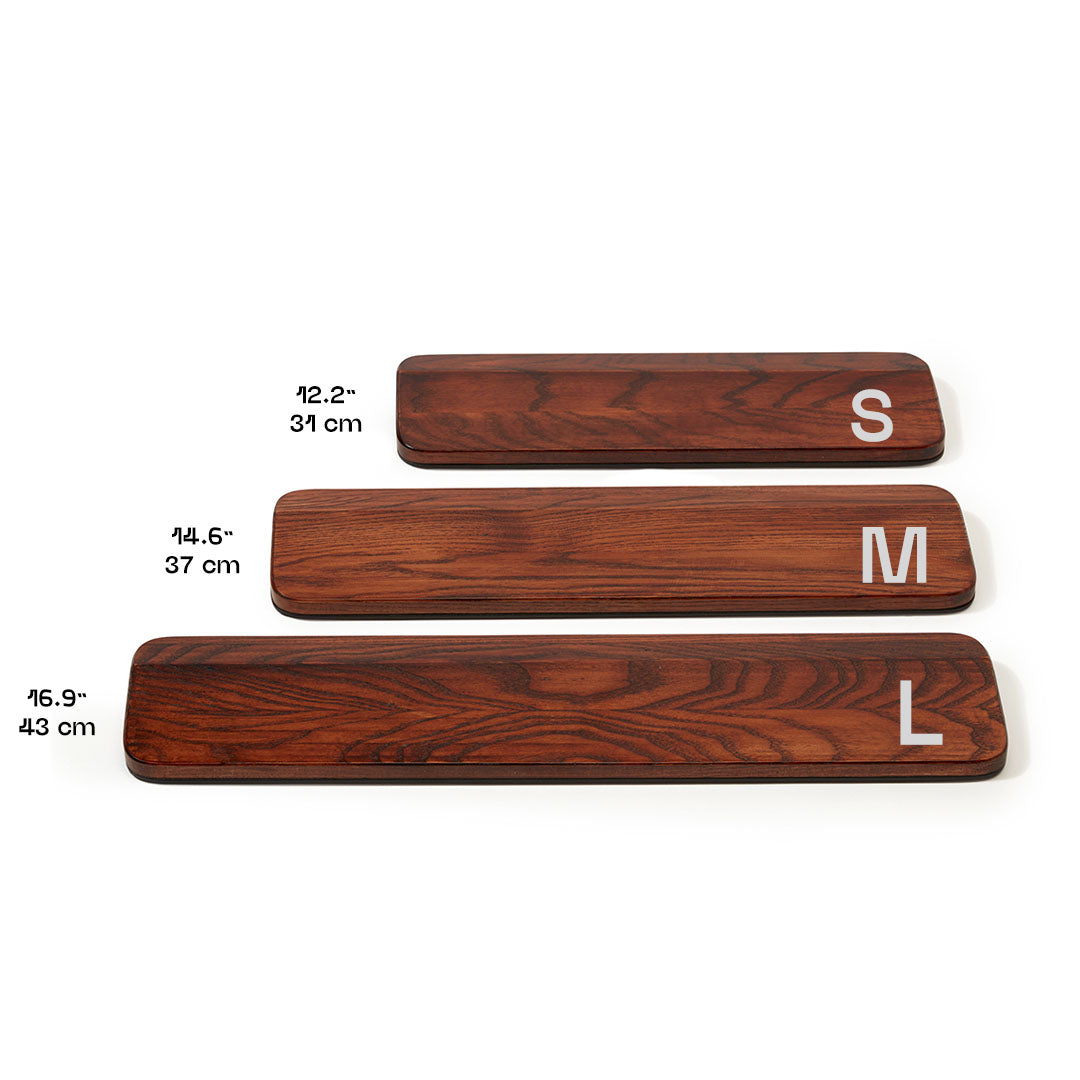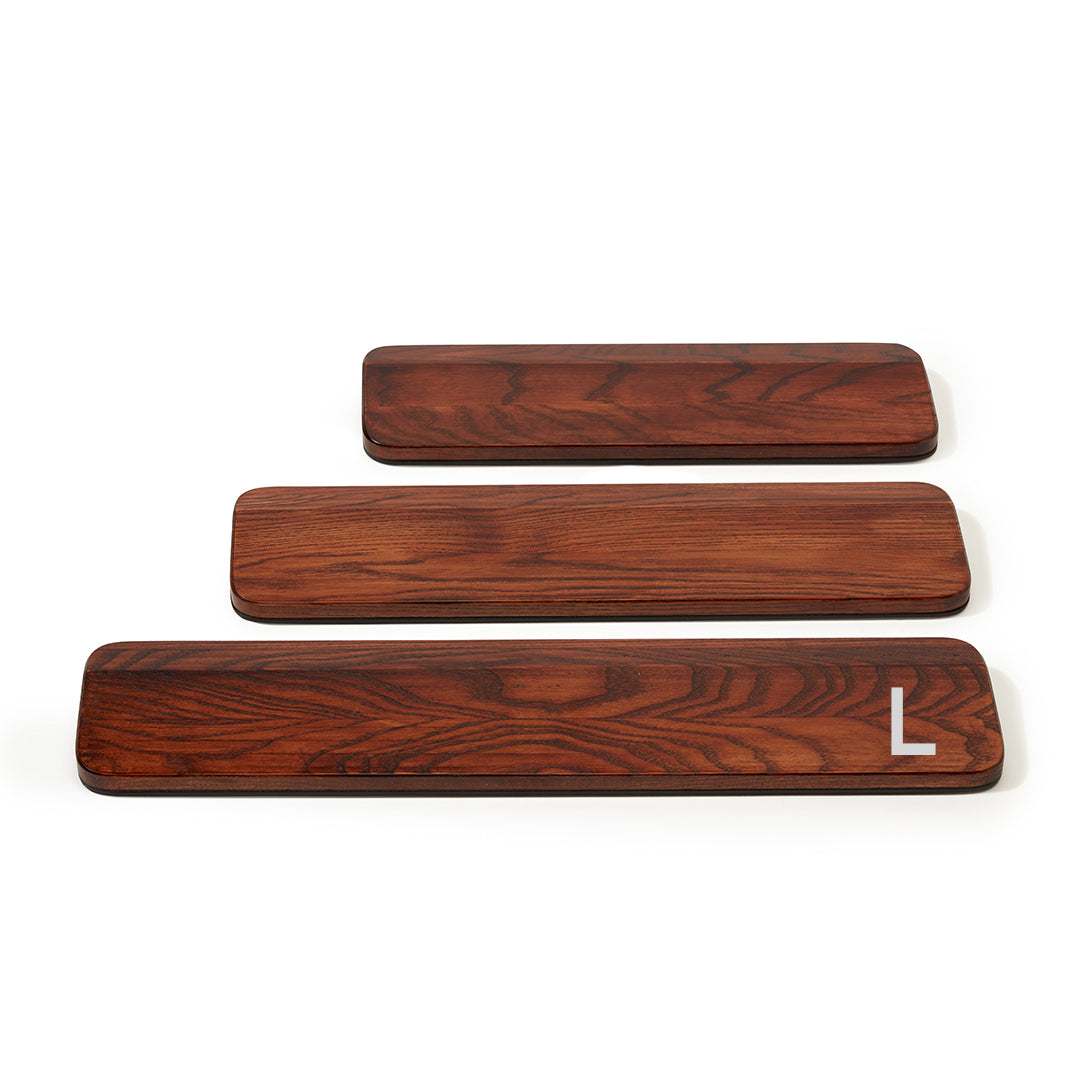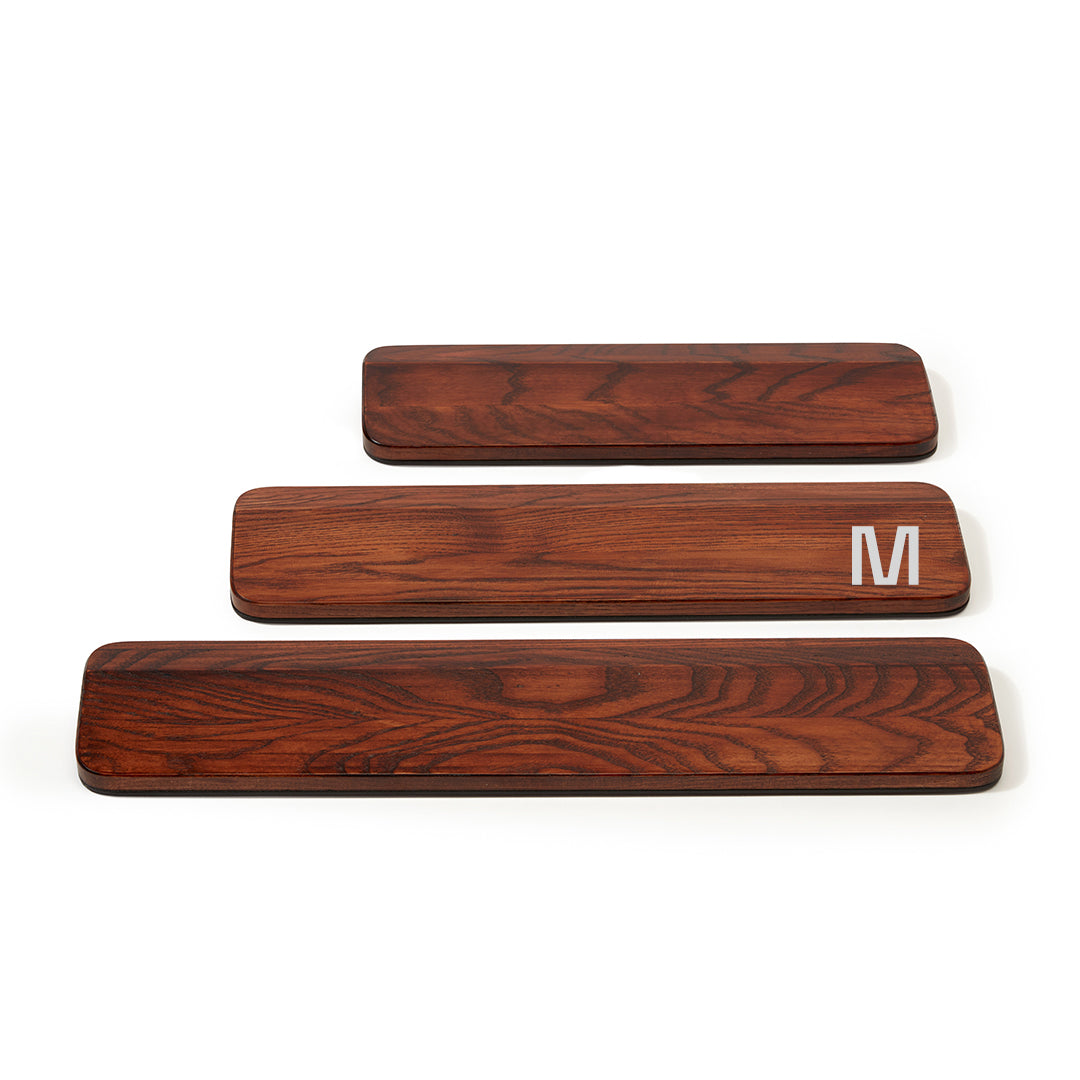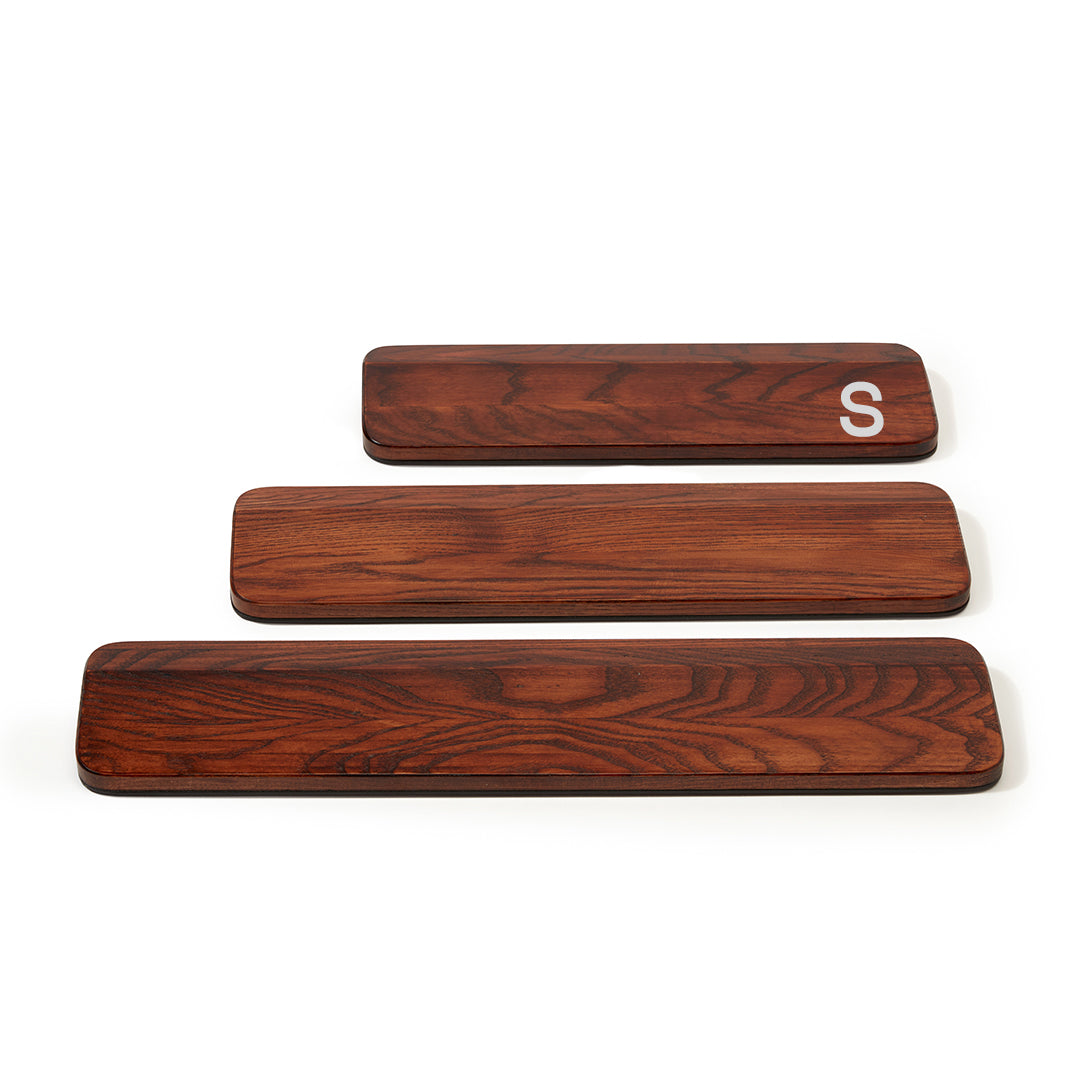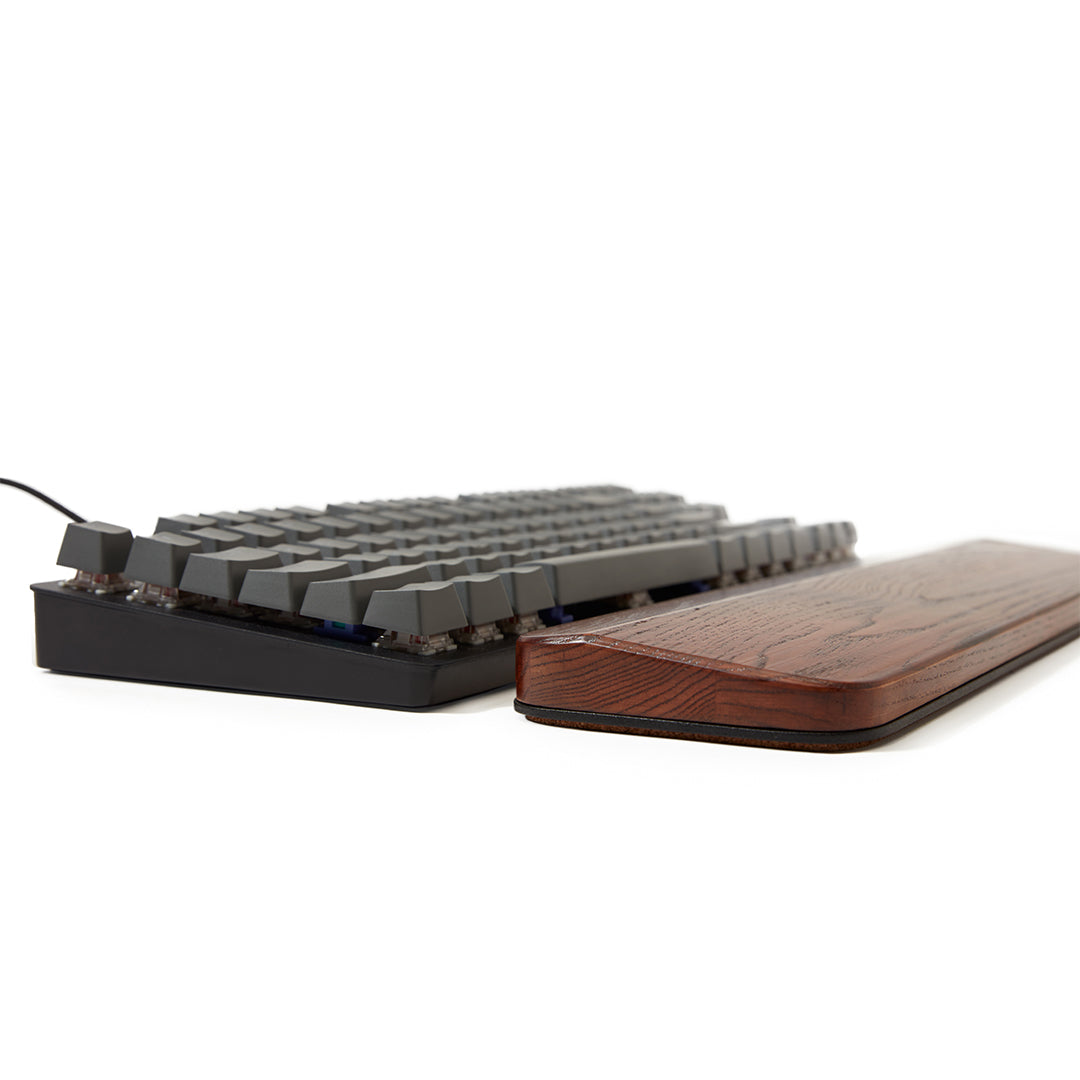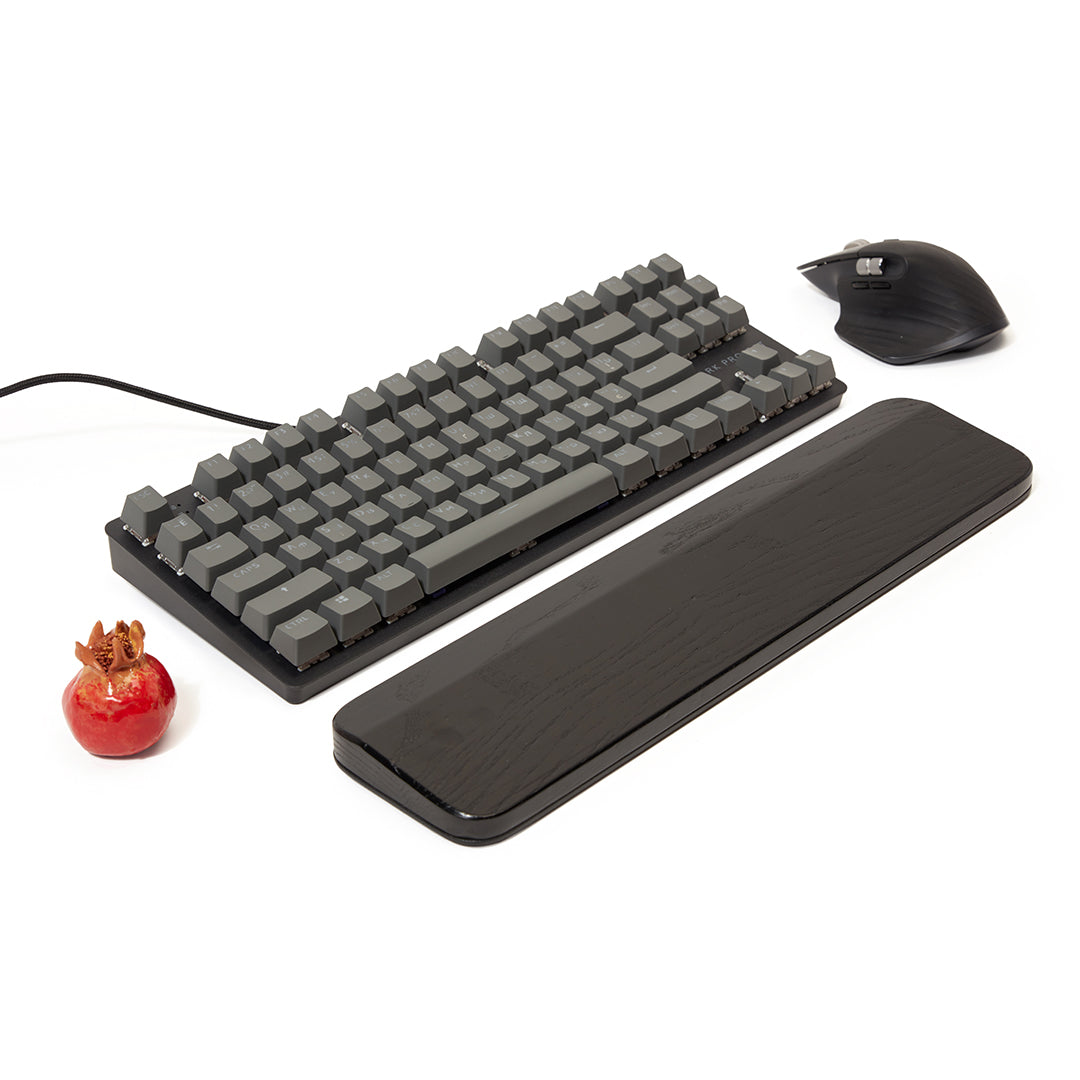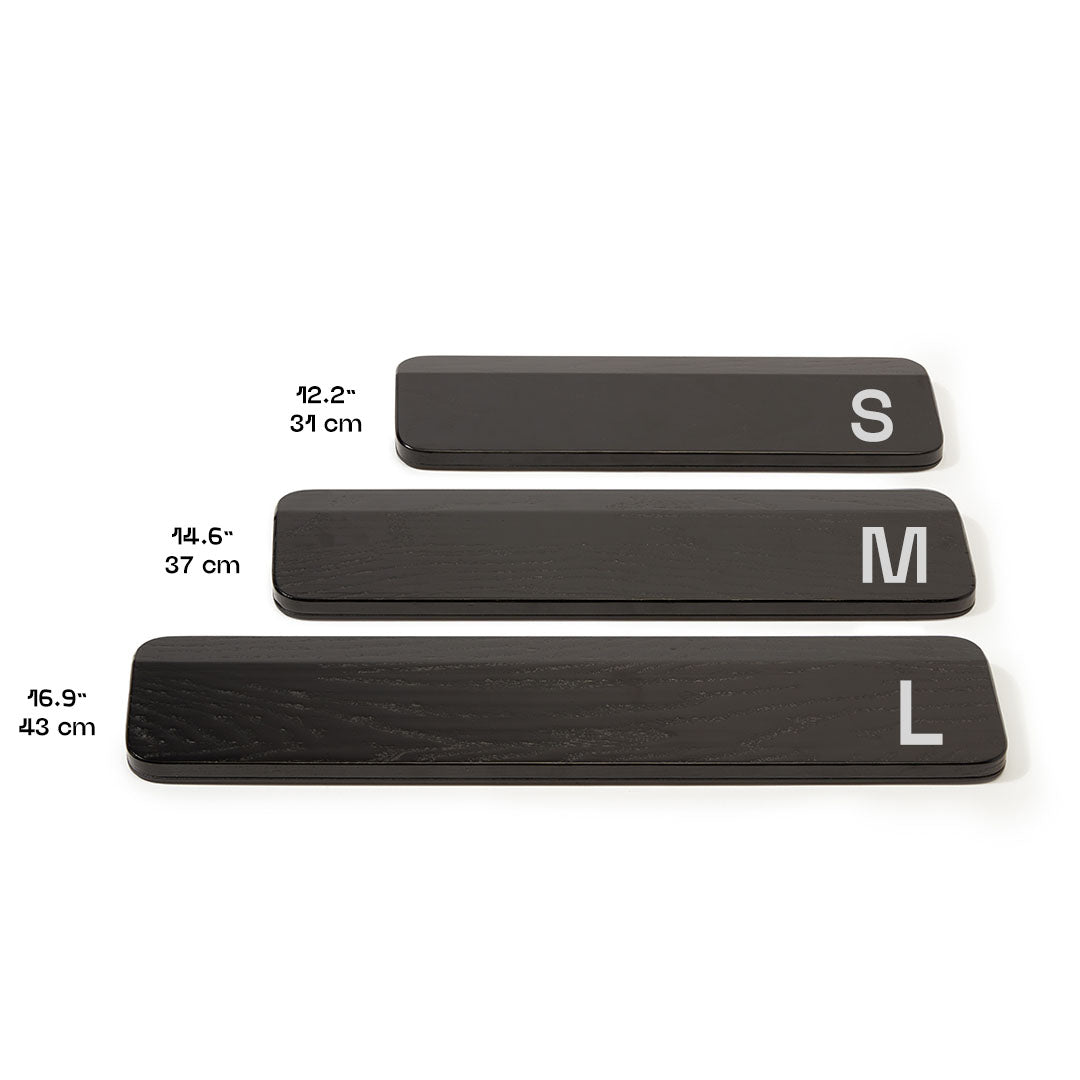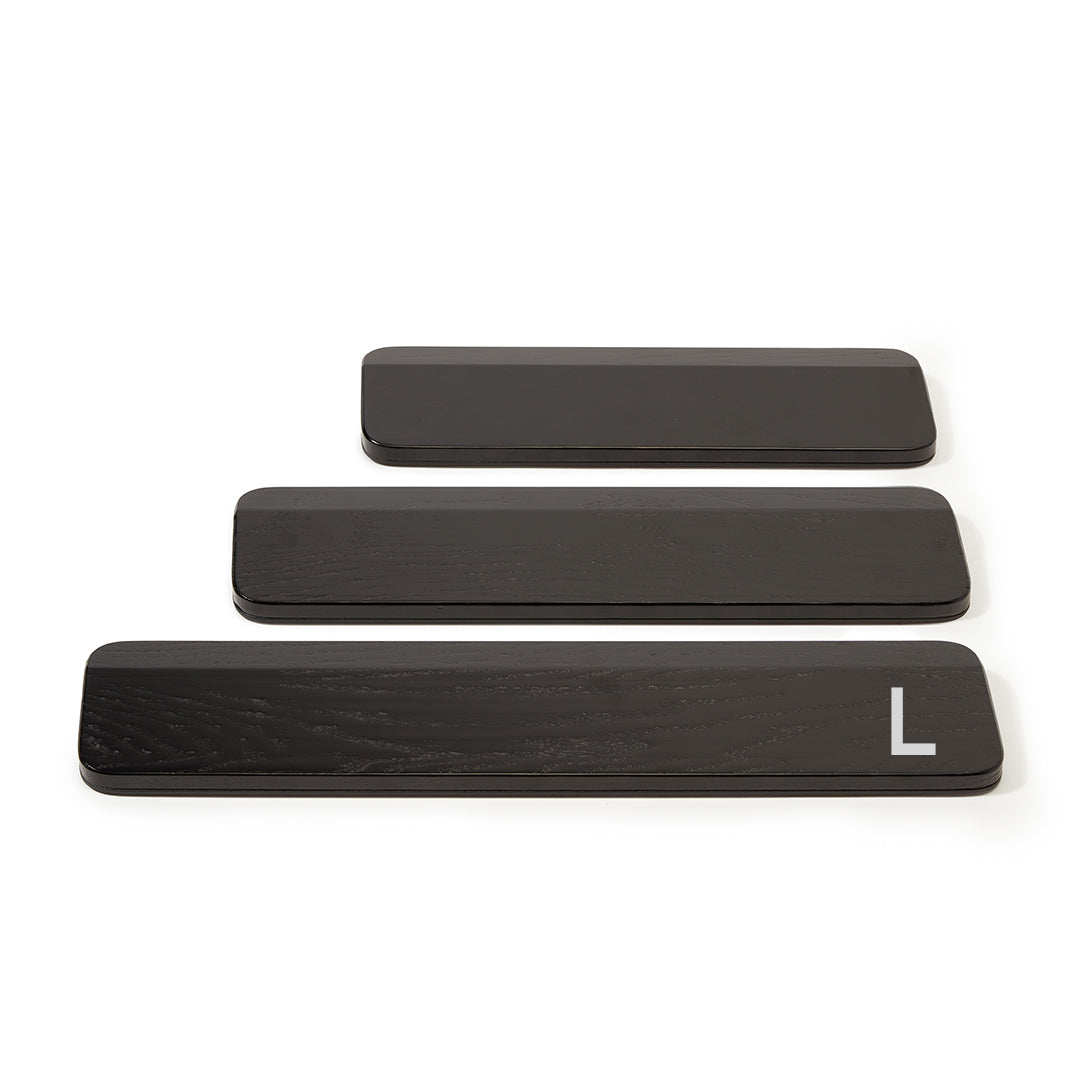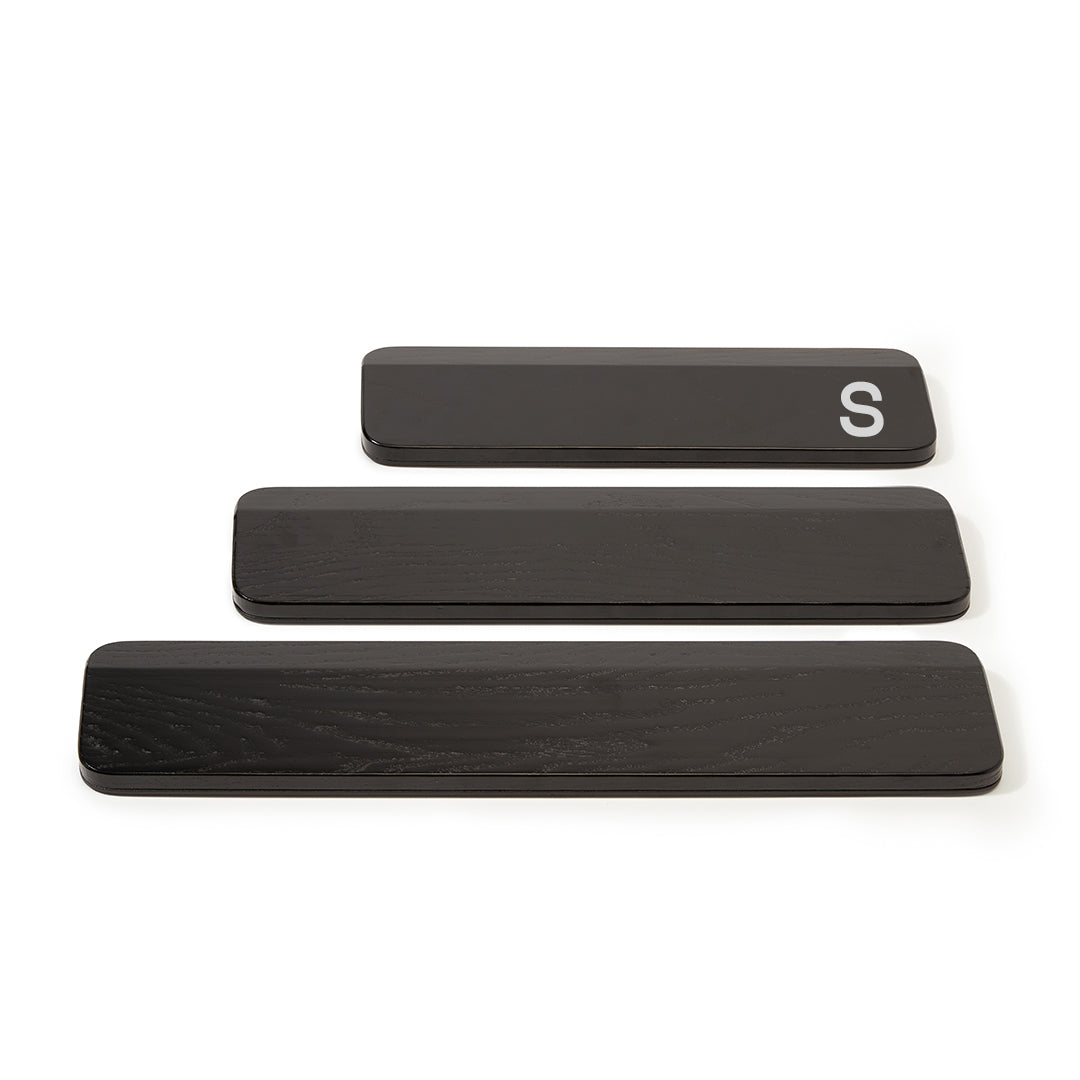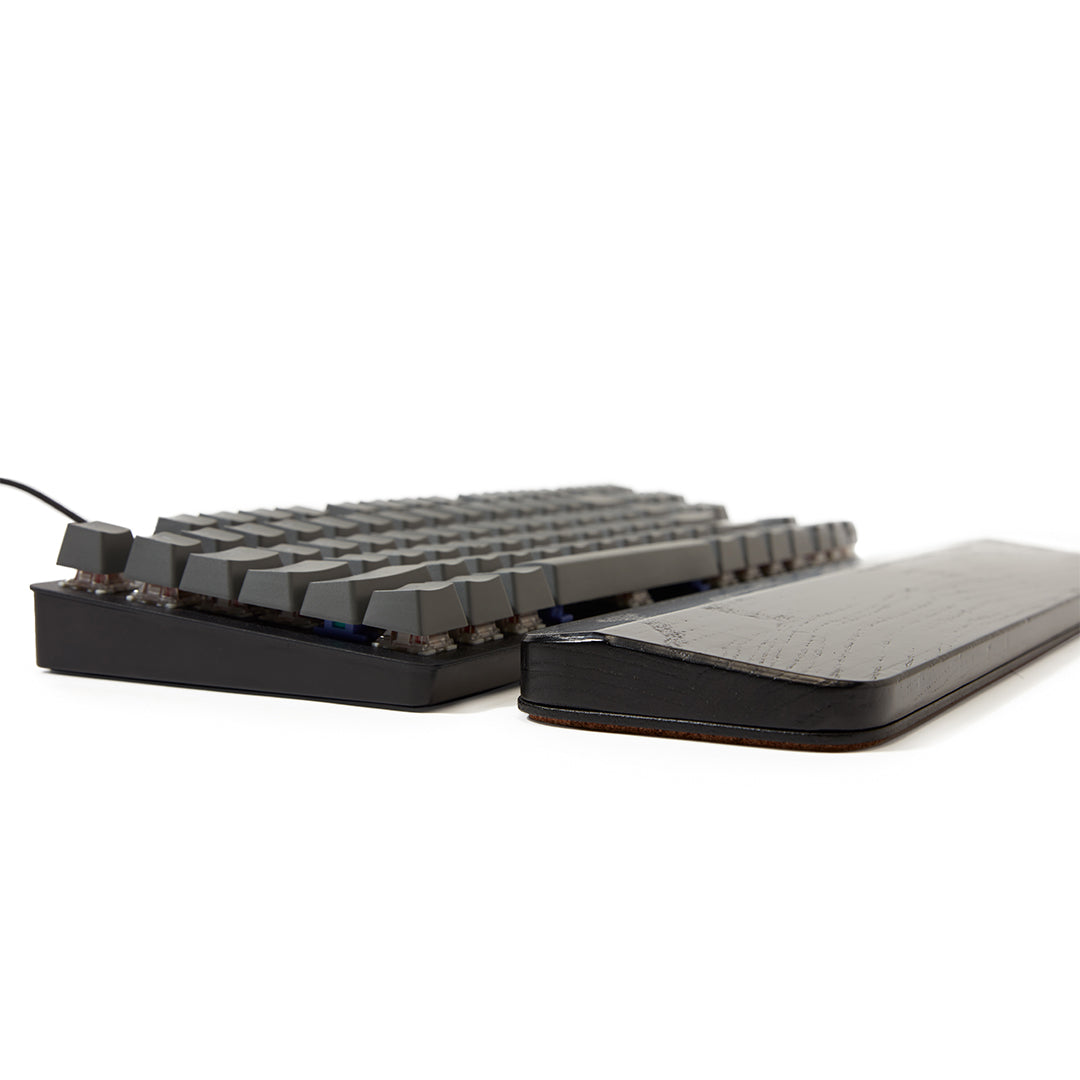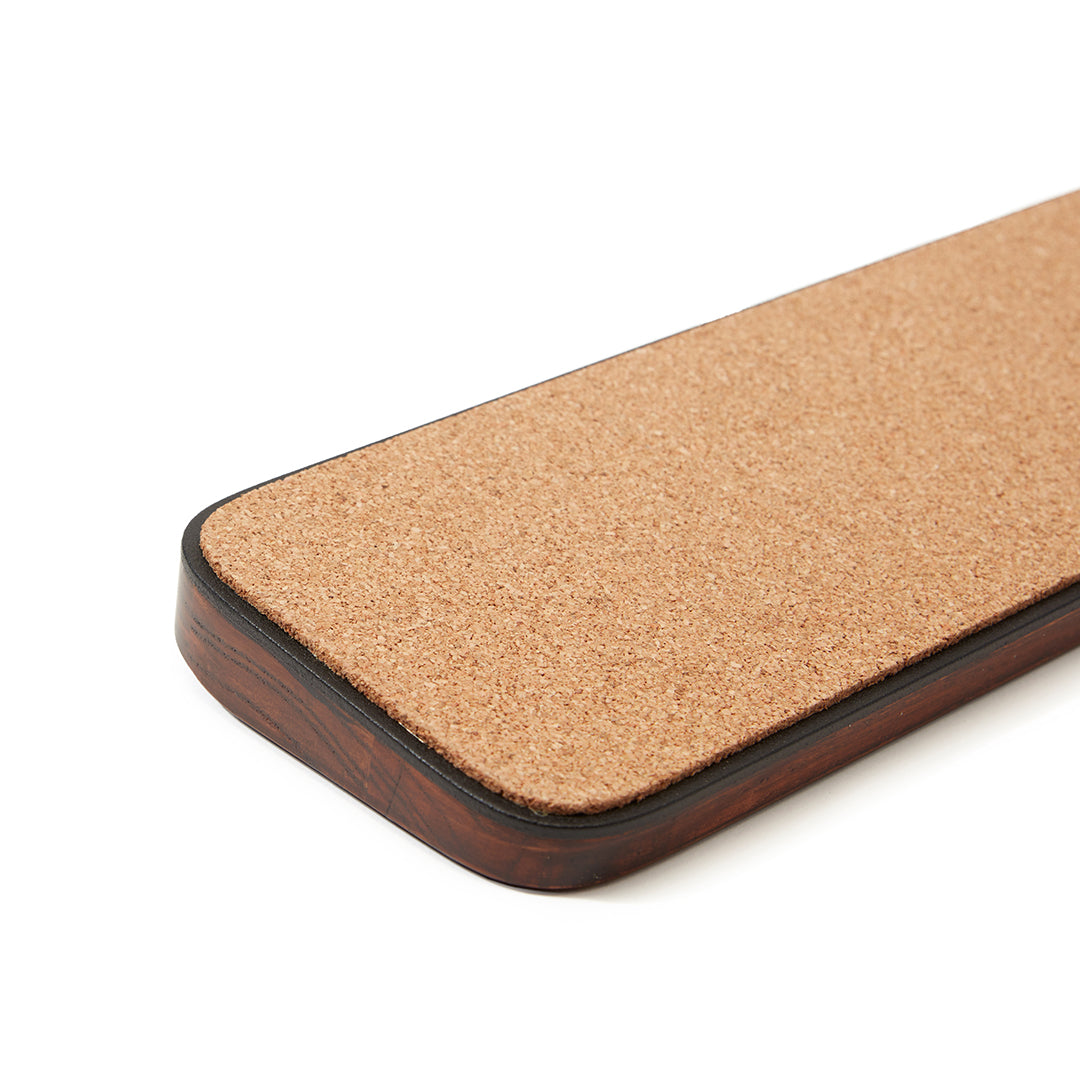 WR:RE™ Wrist Rest
Provide your wrists the comfort they deserve and work without any pain as long as you need with ergonomic wrist rest
---
We designed WR:RE specifically for you to write your best novel, code for the new unicorn, or the deal of the year, without tiring your wrists. This is a stand for the keyboard, which places it at an anatomically comfortable angle. Comfortize your creative flow.
Material:
- Ashwood
- Polyurethane
- Steel
- Cork

Dimensions inch.:

3,5x0,9x16,9

3,5x0,9x14,6

3,5x0,9x12,2
With the implementation of new regulations in the EU on July 1st and in the UK on January 1st, any parcel valued at or above € 150 / £ 135 (including shipping costs) will undergo customs clearance, for which the recipient will be responsible for paying. This typically includes a 20% VAT (sales tax) and brokerage fees.




The amount of customs duties, import taxes, and brokerage fees will vary depending on the value of the parcel and the laws of your country. Please note that Eversolid is not responsible for these charges.




For a rough estimate of customs fees, you can follow this link: https://www.simplyduty.com/#calc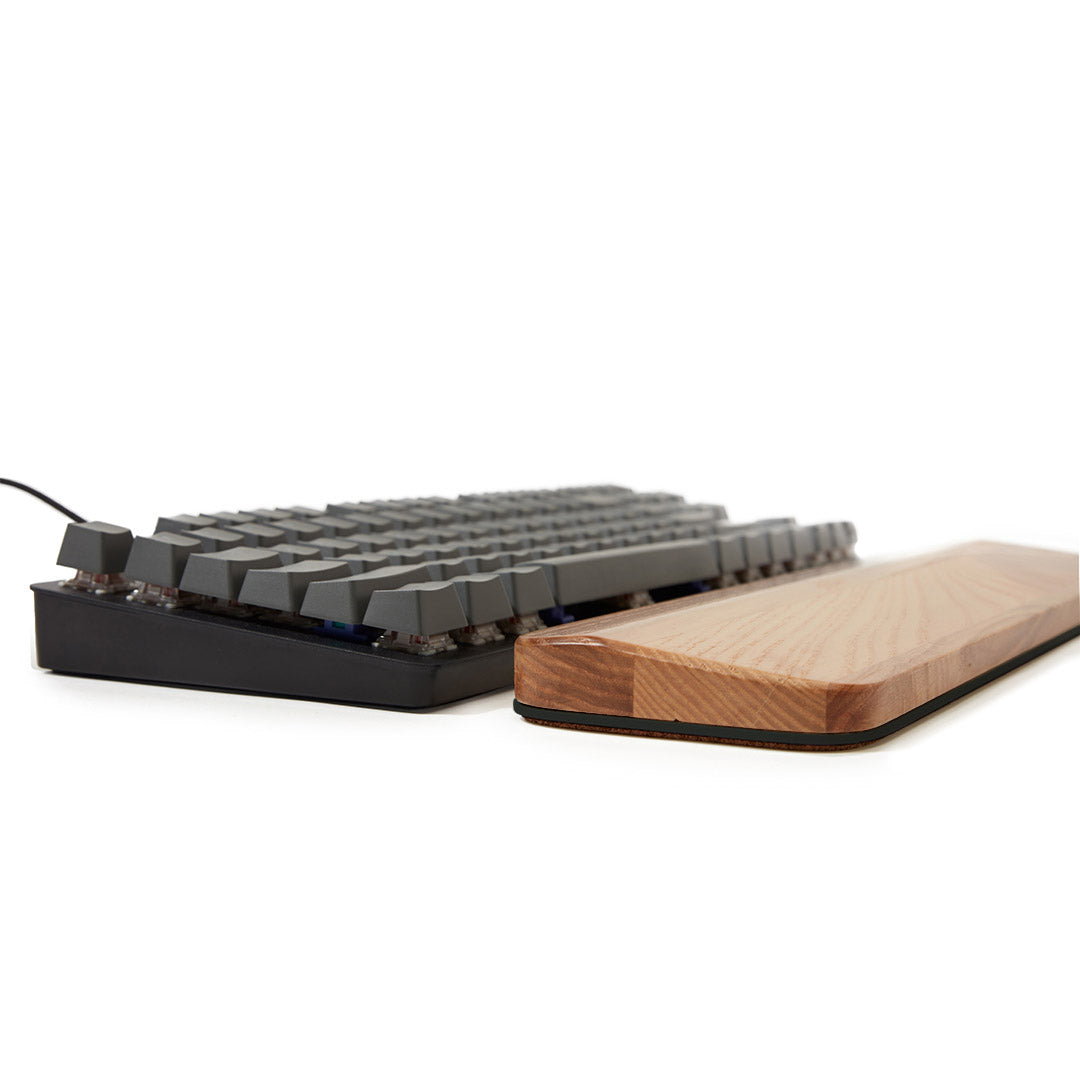 Solution For Long Hours of Typing
The wrist rest provides a comfortable and stable surface for your wrists during long typing sessions, as the wrist does not fall off or get tired. It is particularly useful for those working with mechanical keyboards.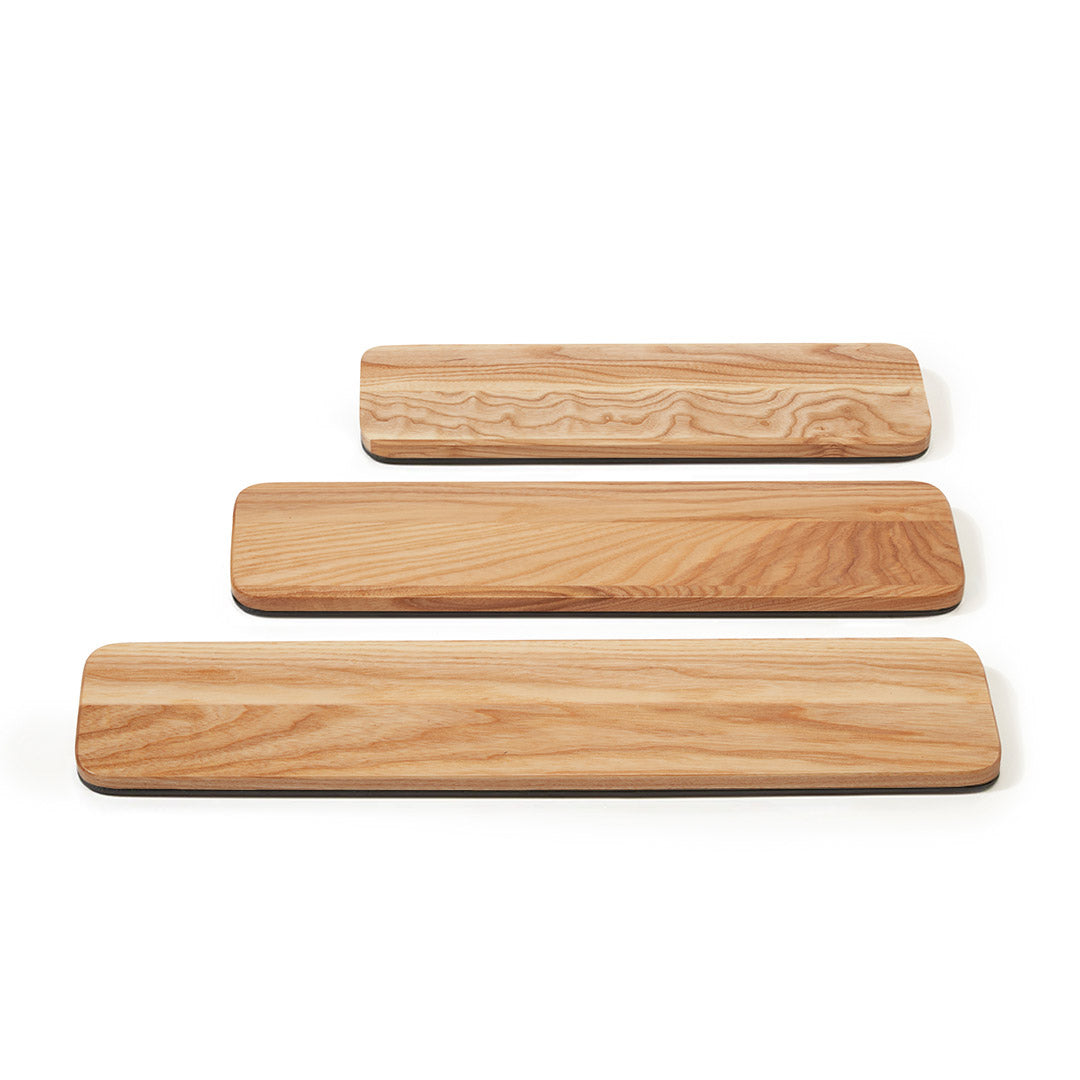 Perfect Fit
WR:RE Wrist Rest is available in 3 different sizes to fit different keyboard sizes. Whether you have a compact keyboard or a larger one, our wrist rest provides the perfect fit, ensuring that your wrists are comfortably supported while you work.
Solid Made
The heavy weight of the wooden wrist rest and the non-slip base made of cork ensure that it stays put and will not be moved while working. Compared with plastic rests, the wood feels pleasant to the touch and provides a comfortable typing experience.
This product has no reviews yet.