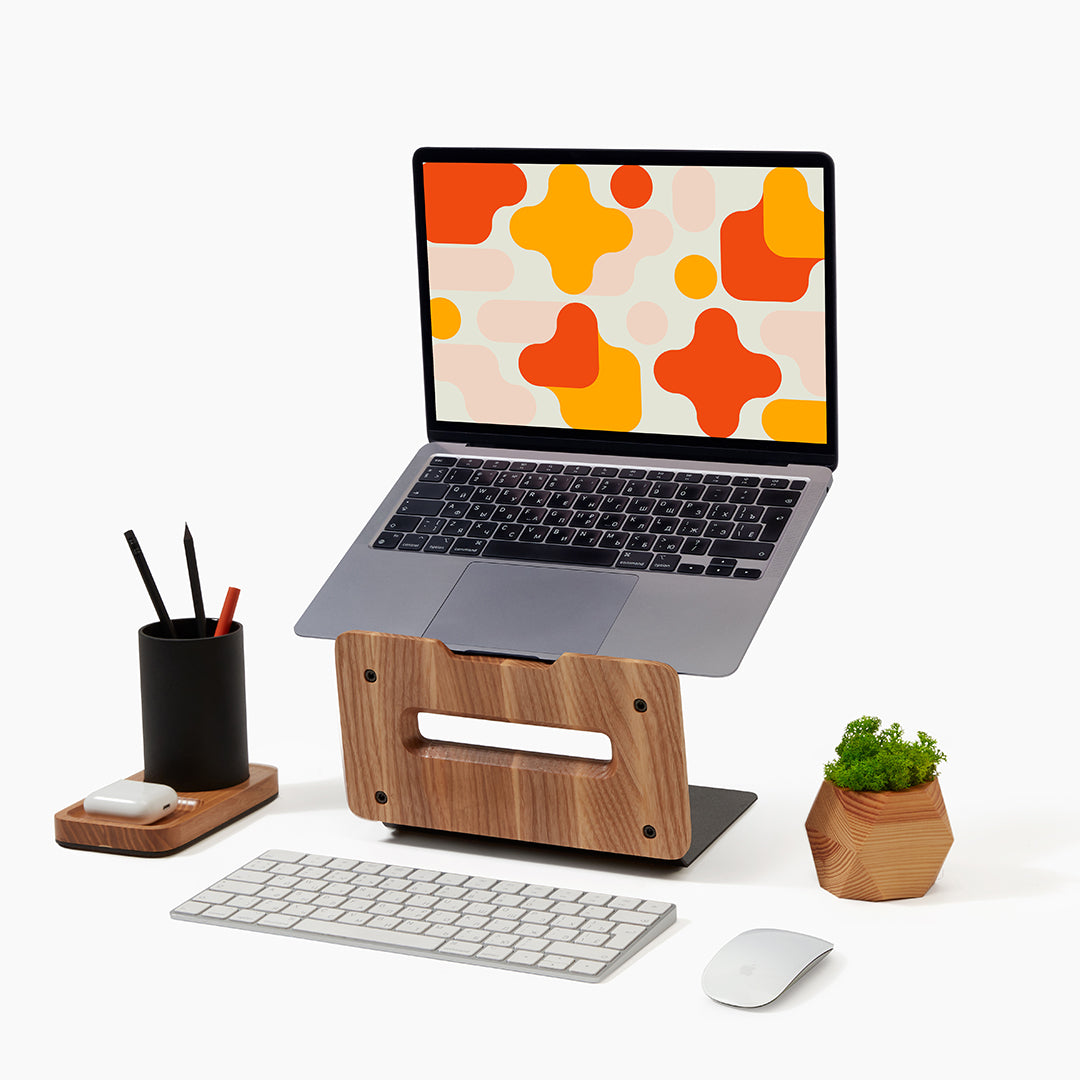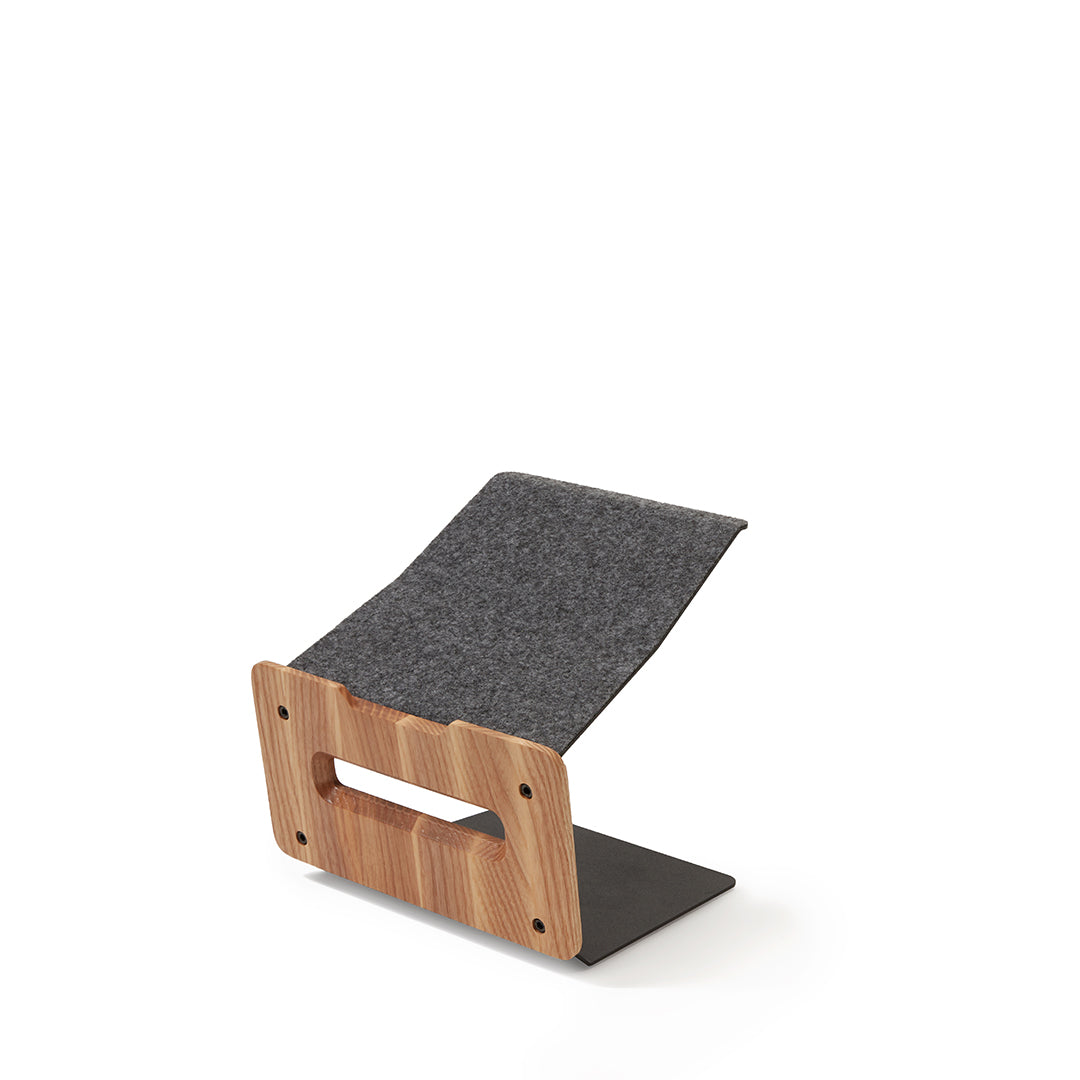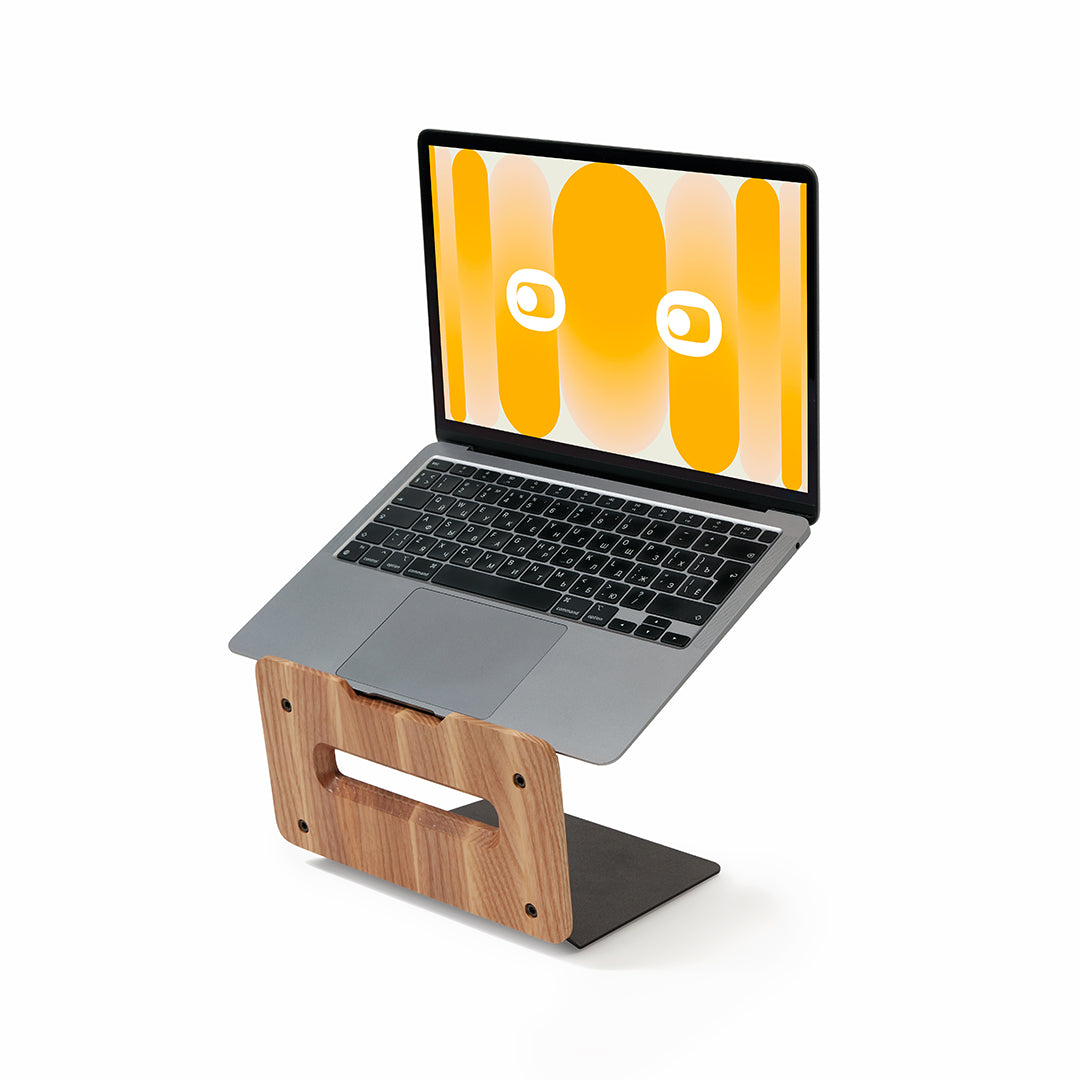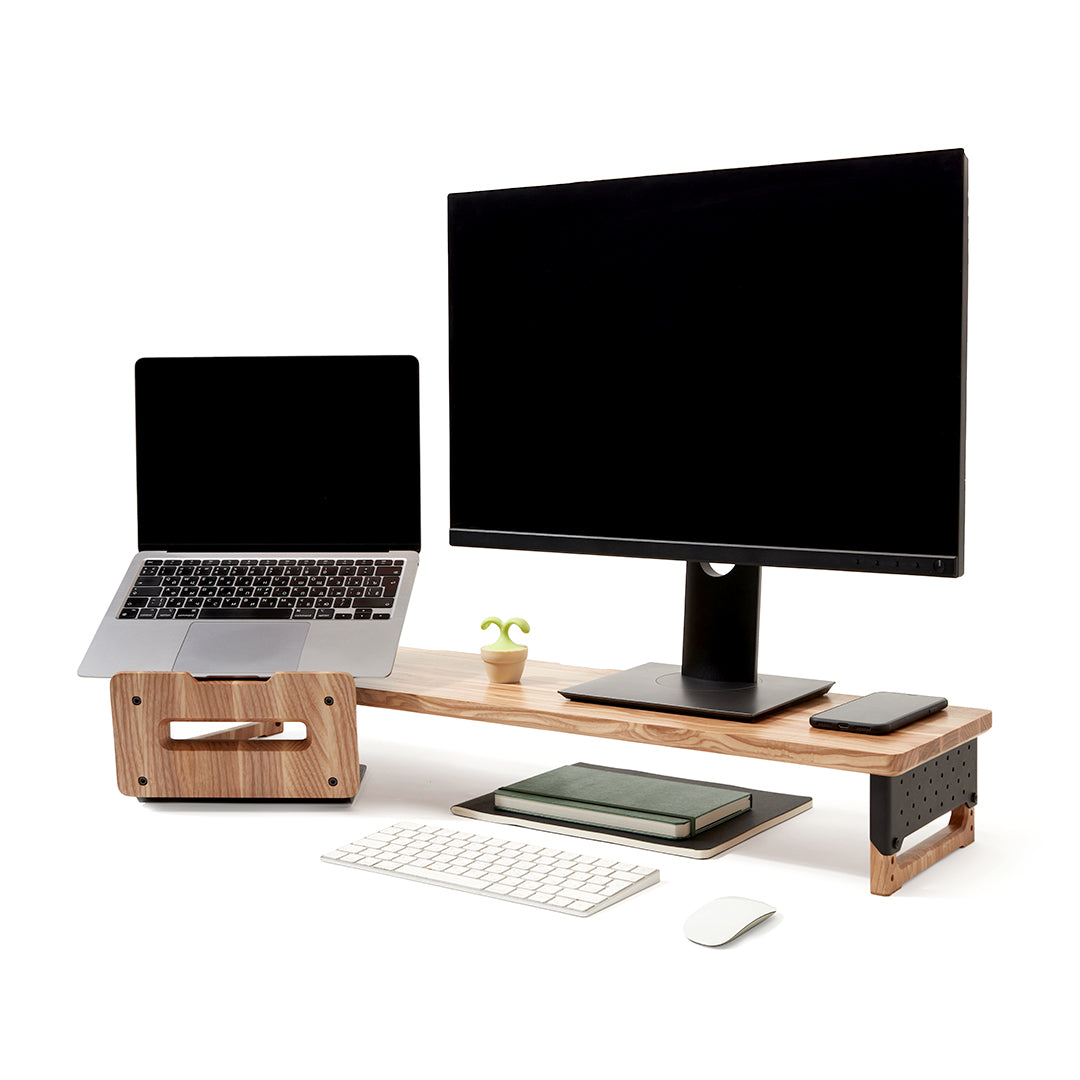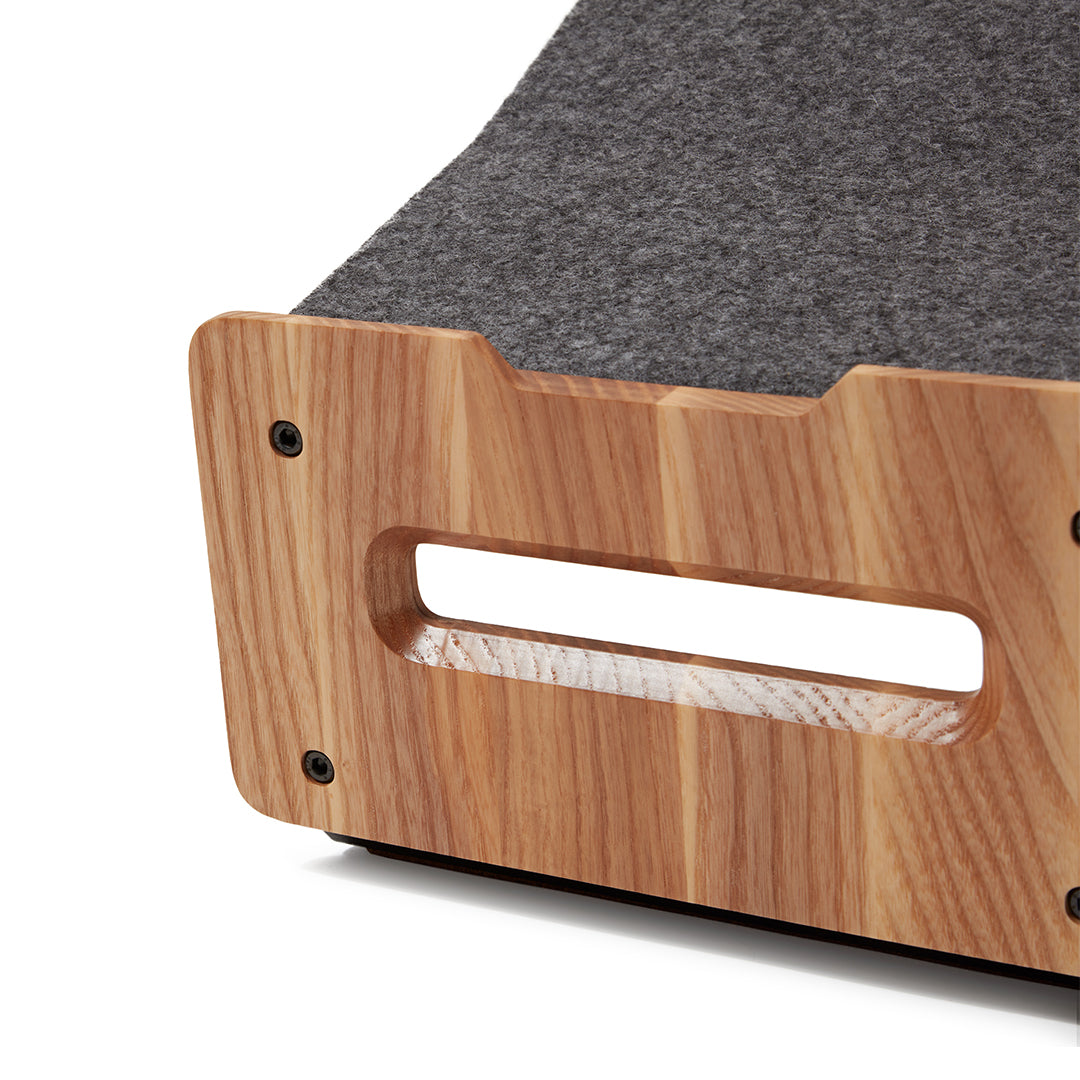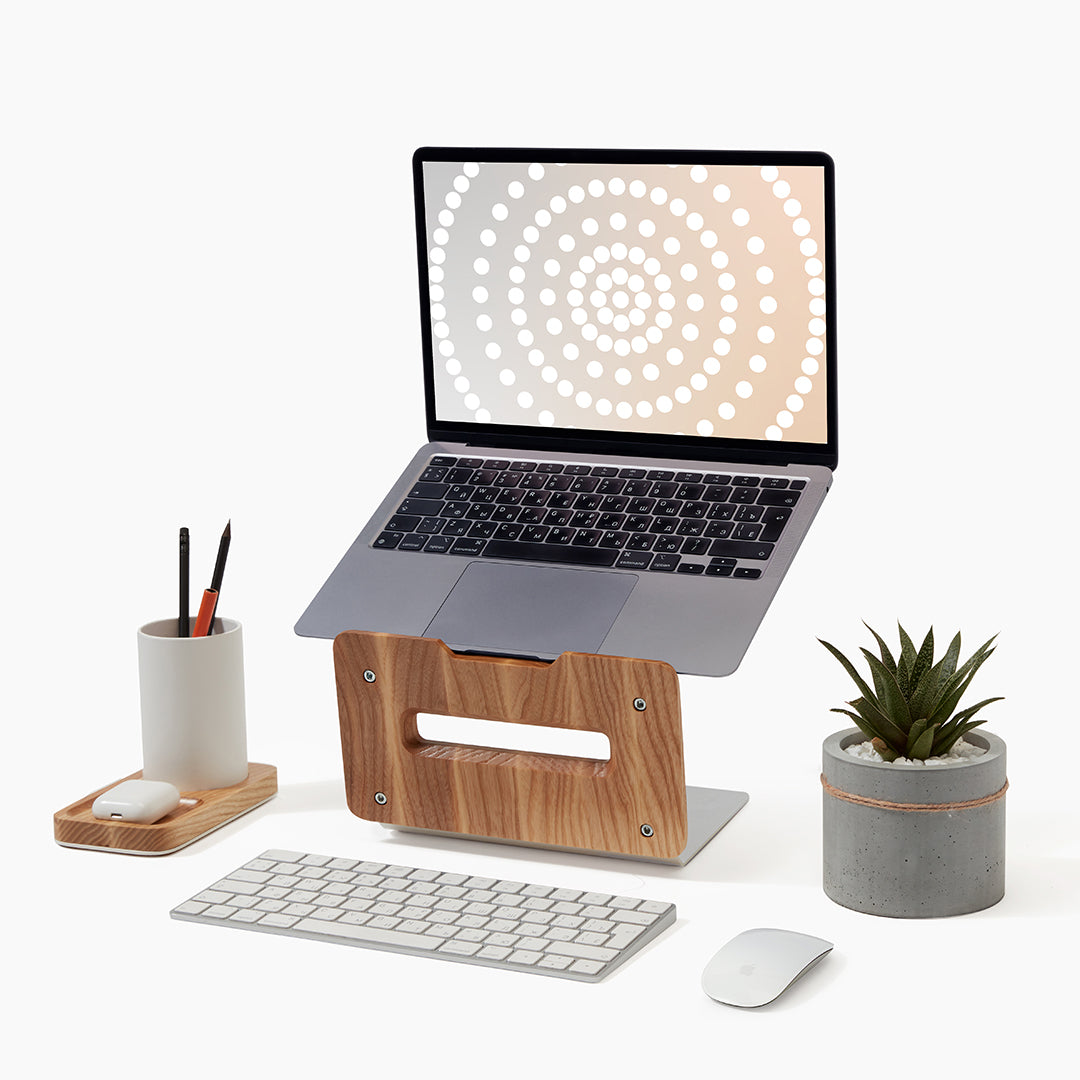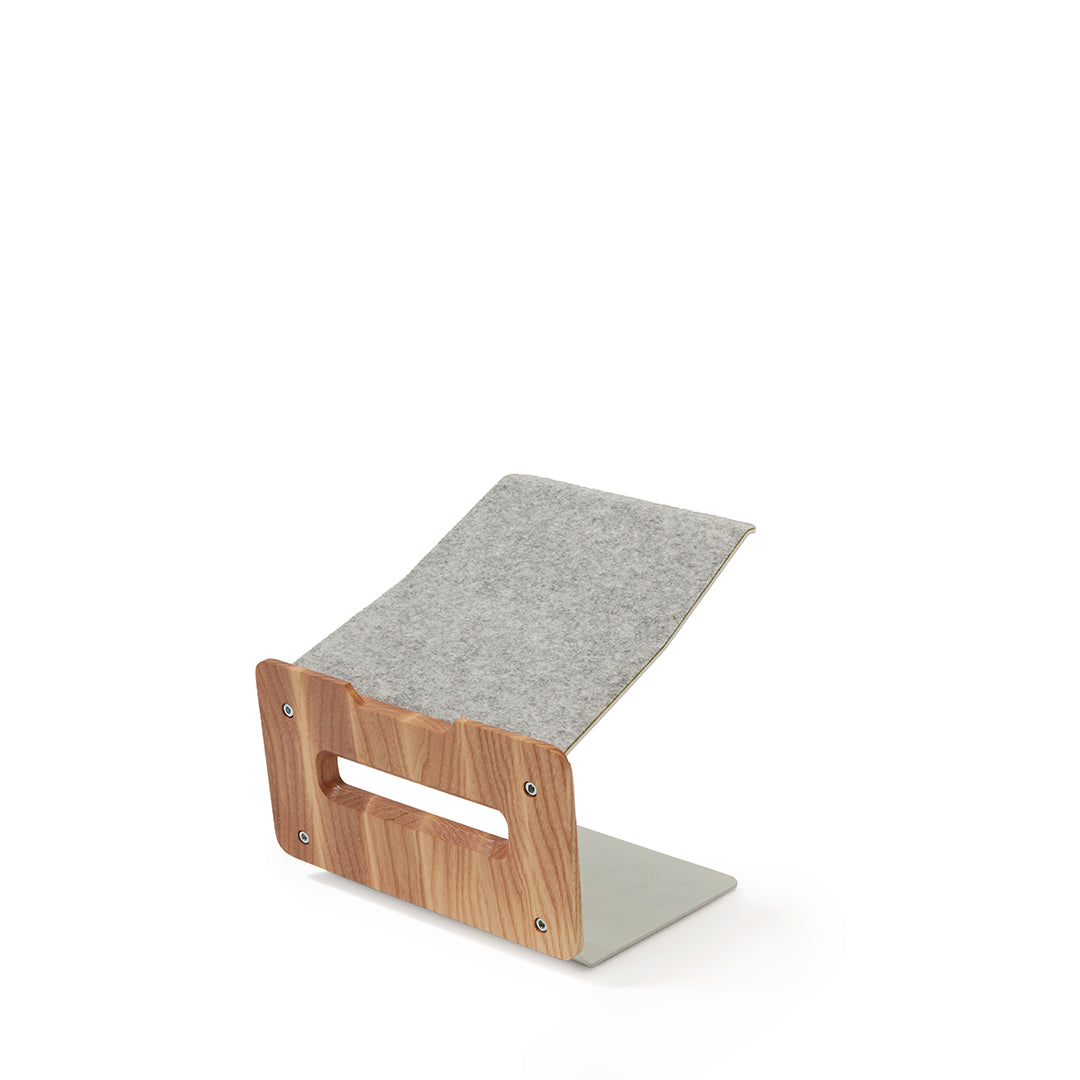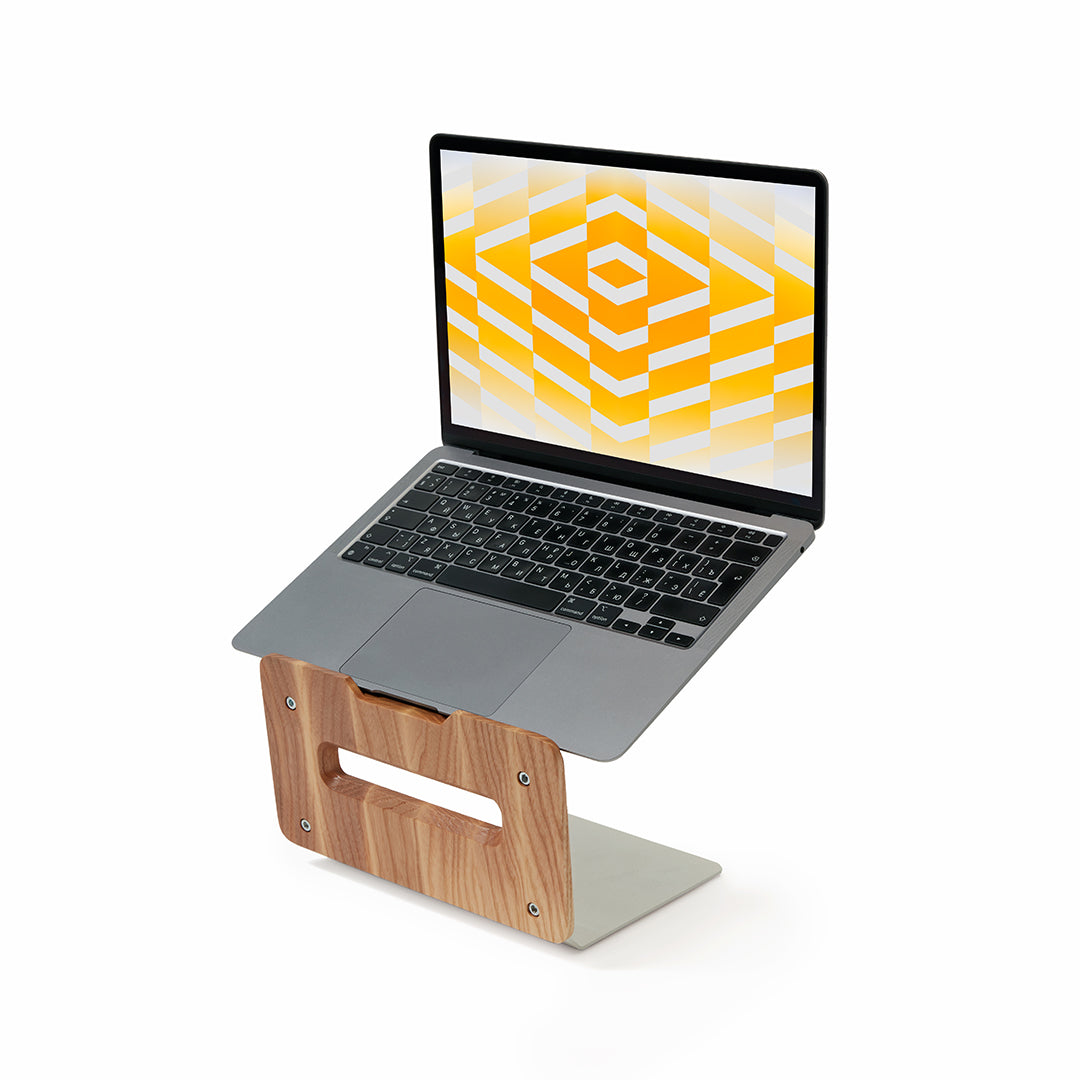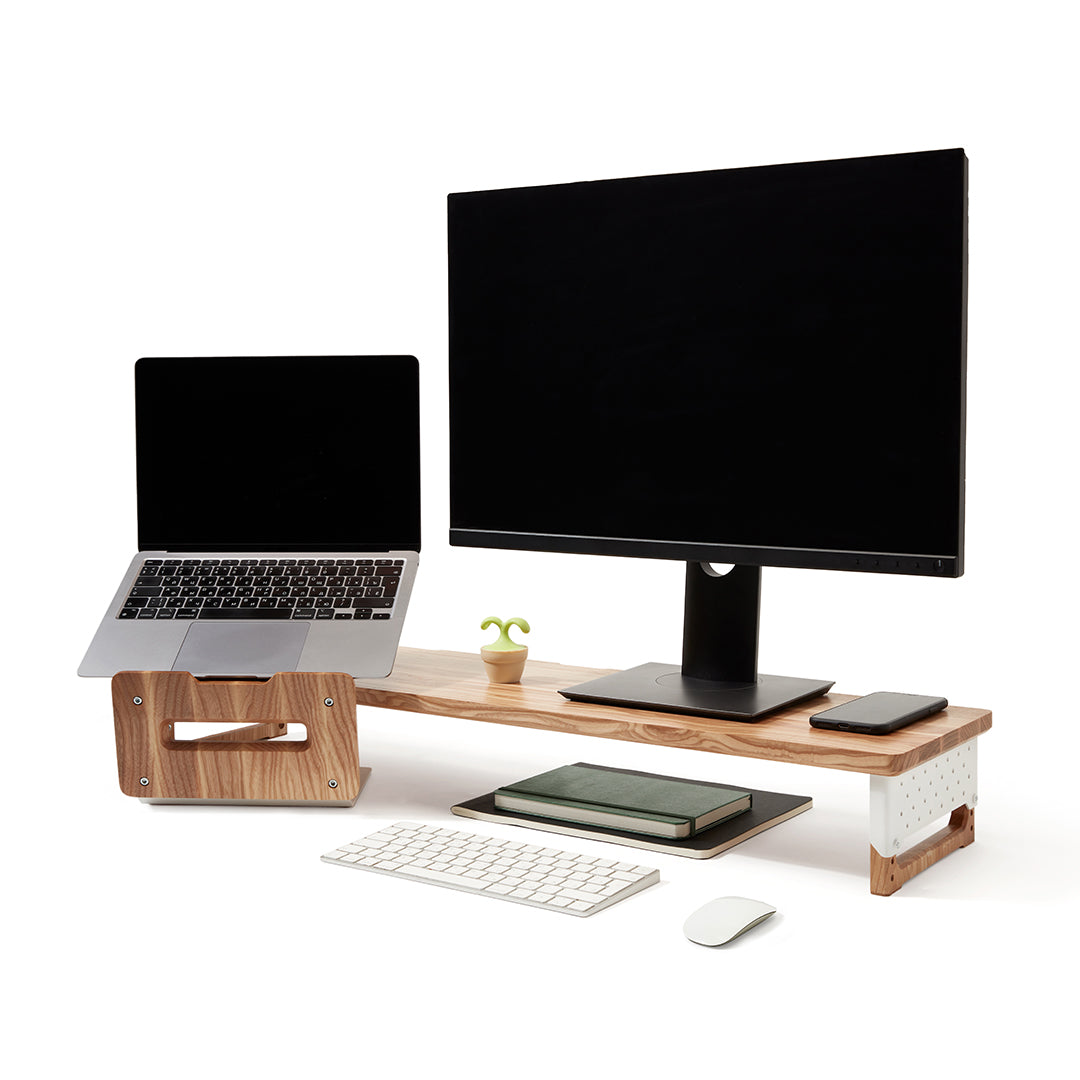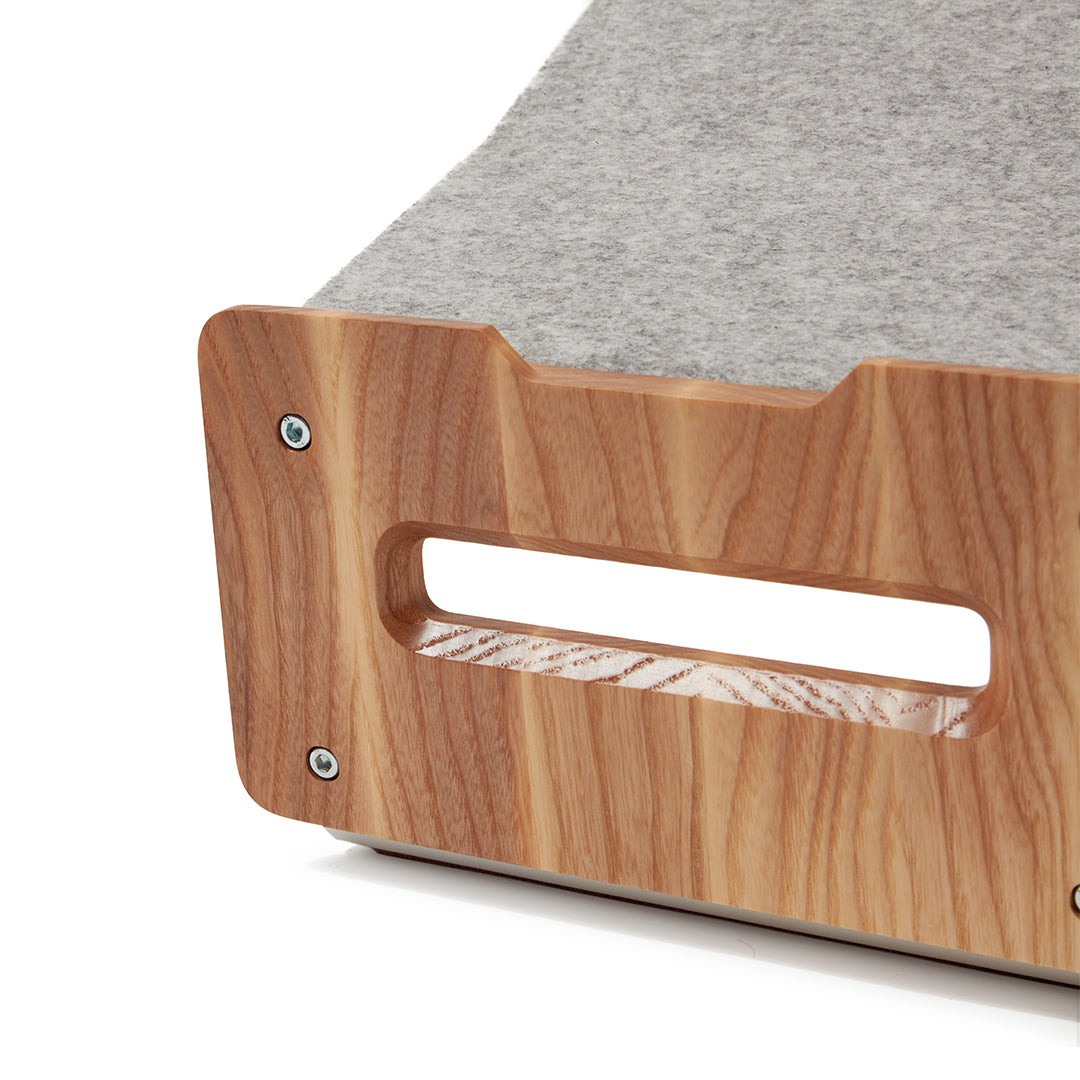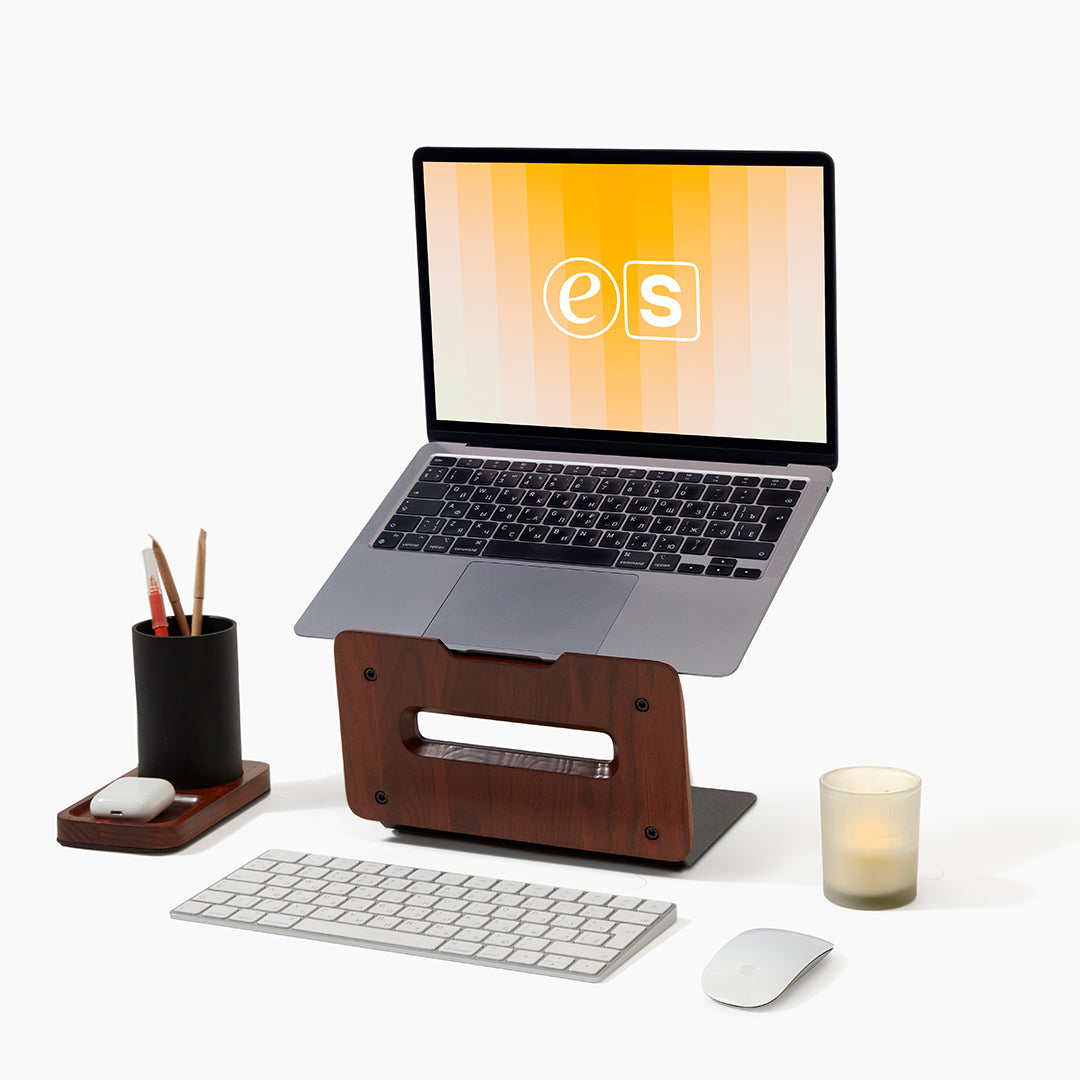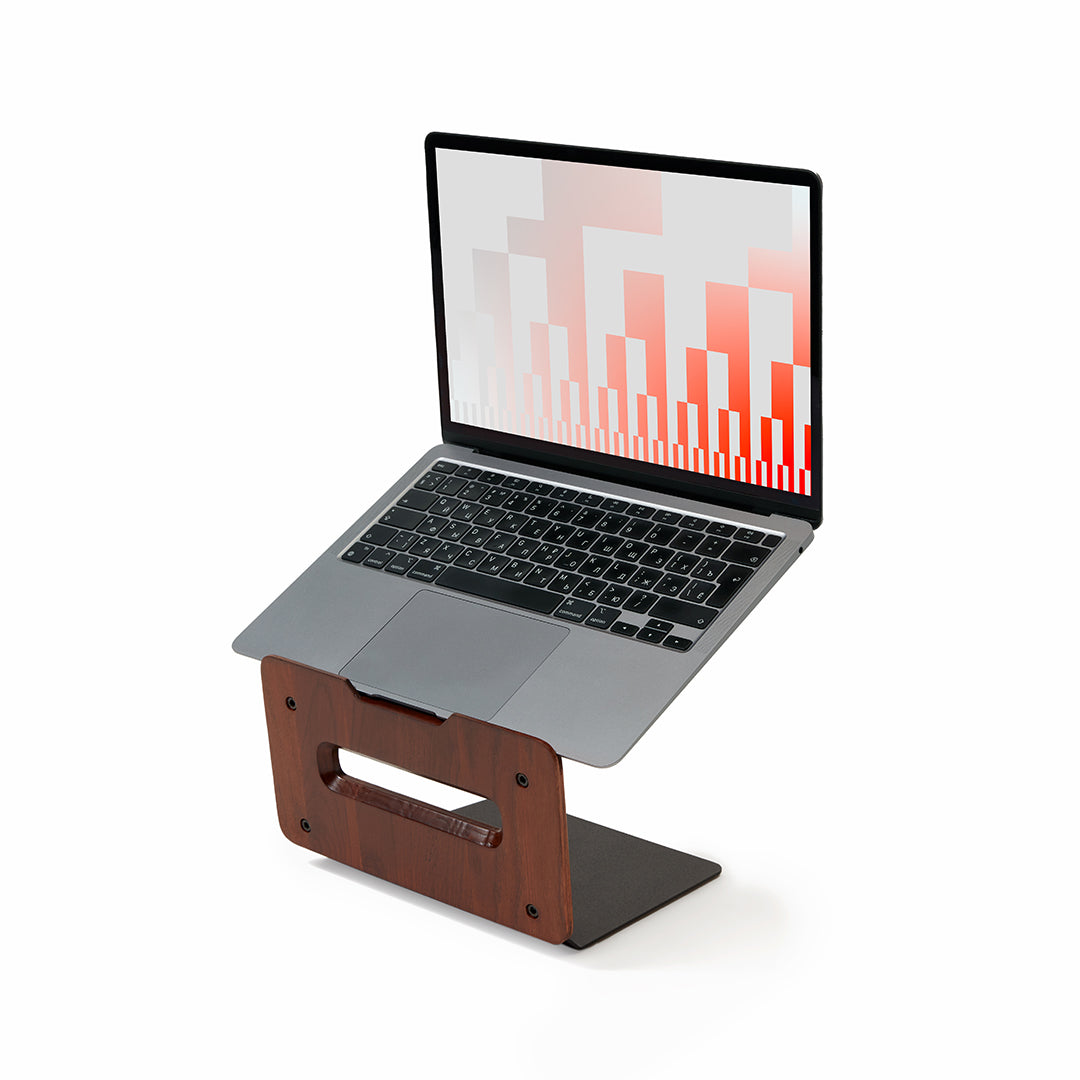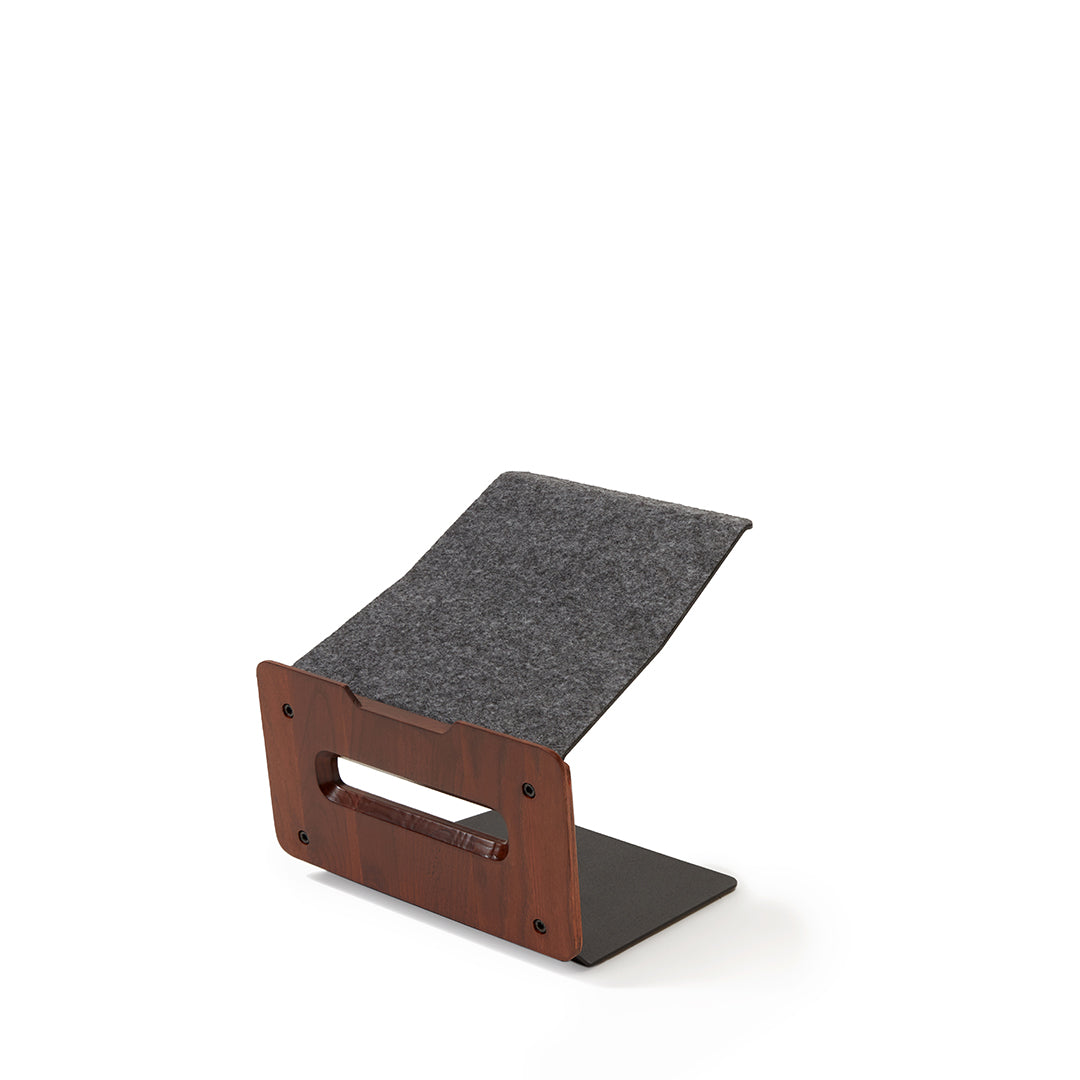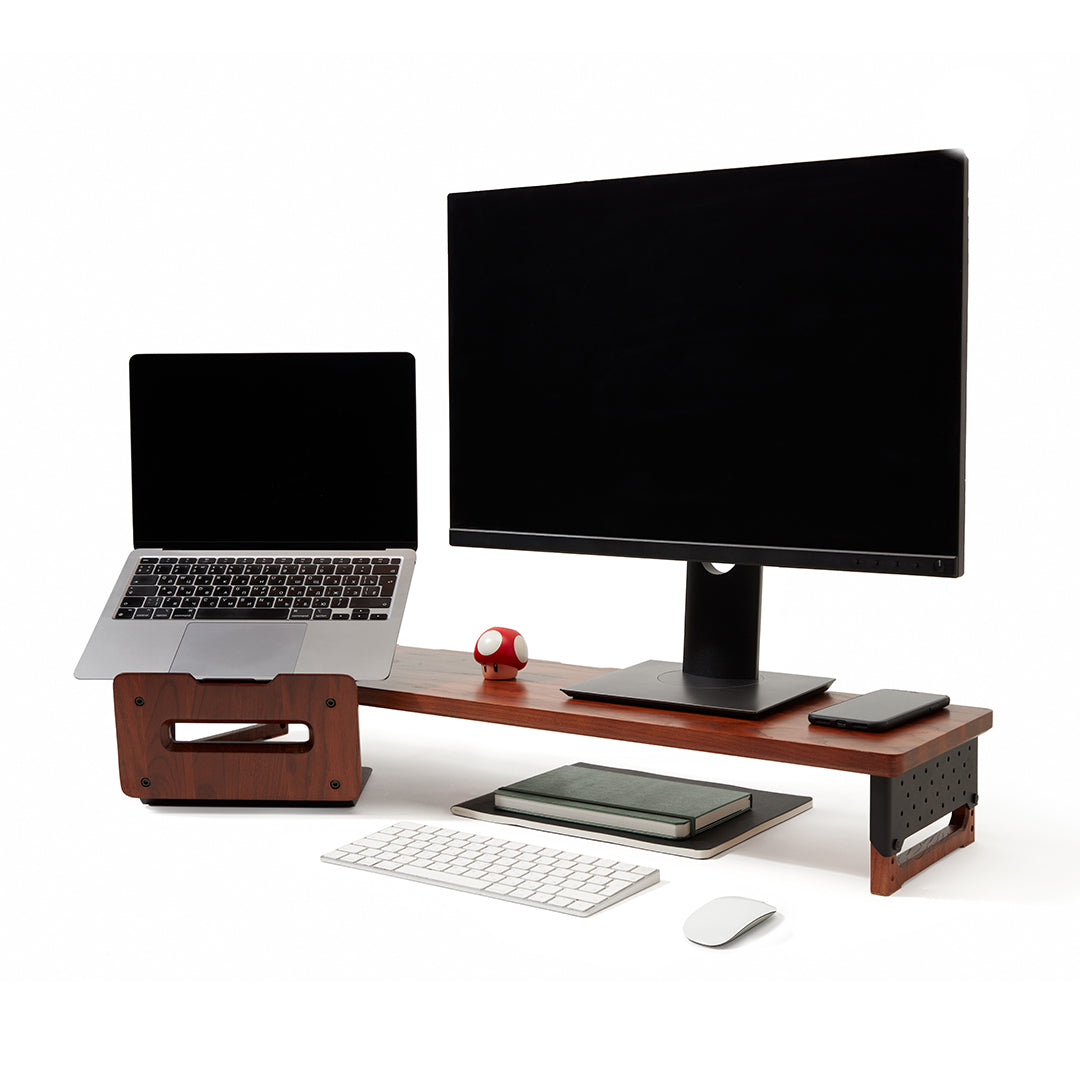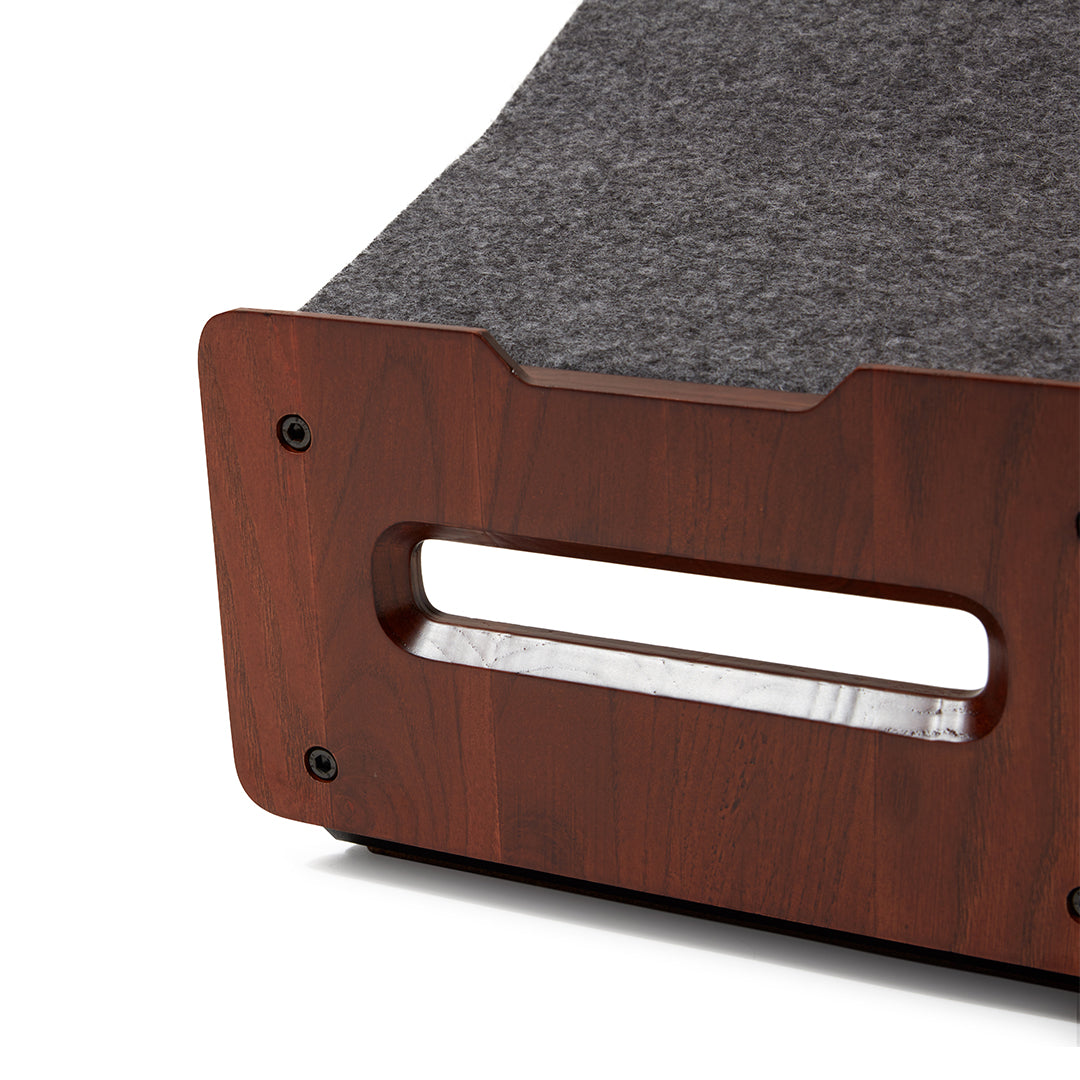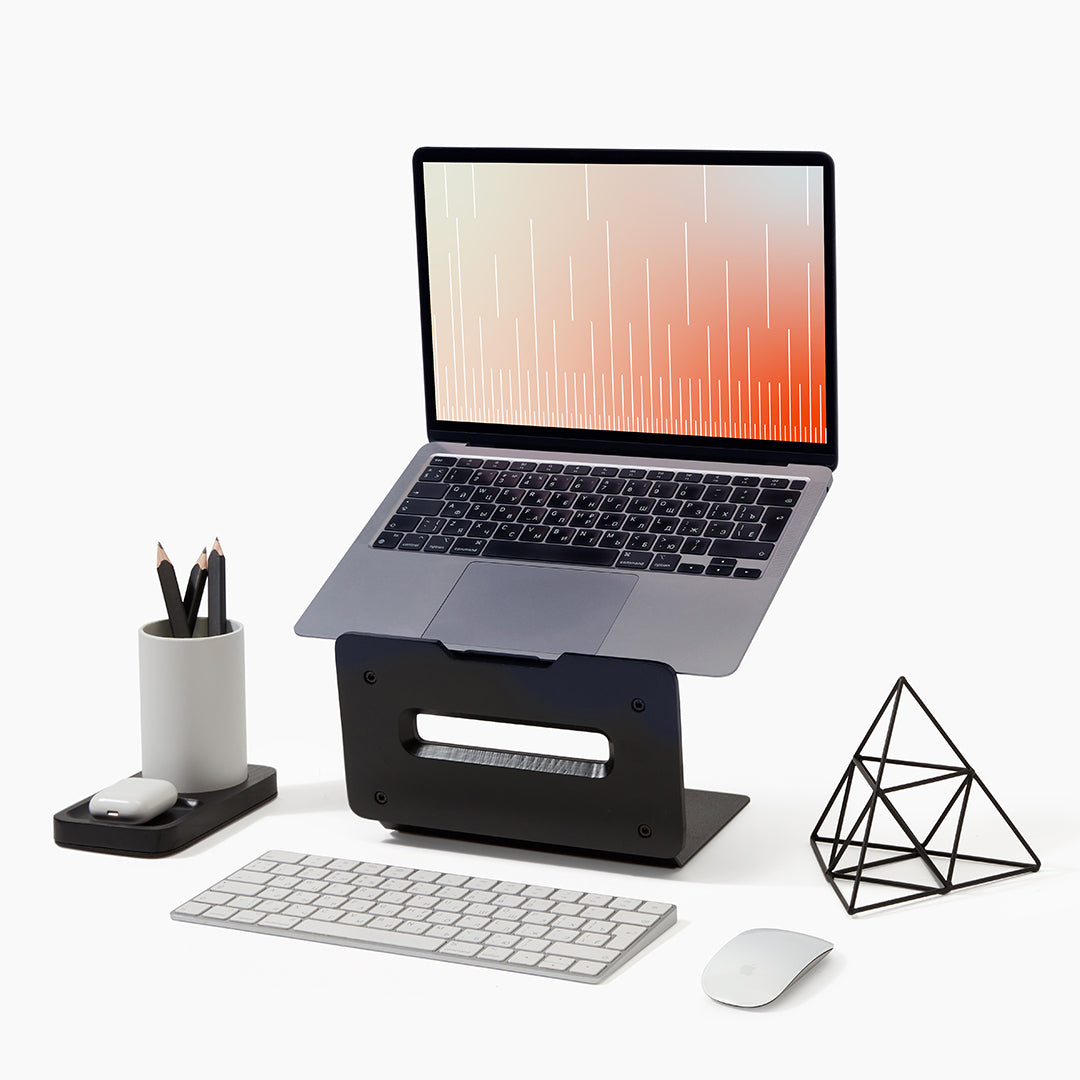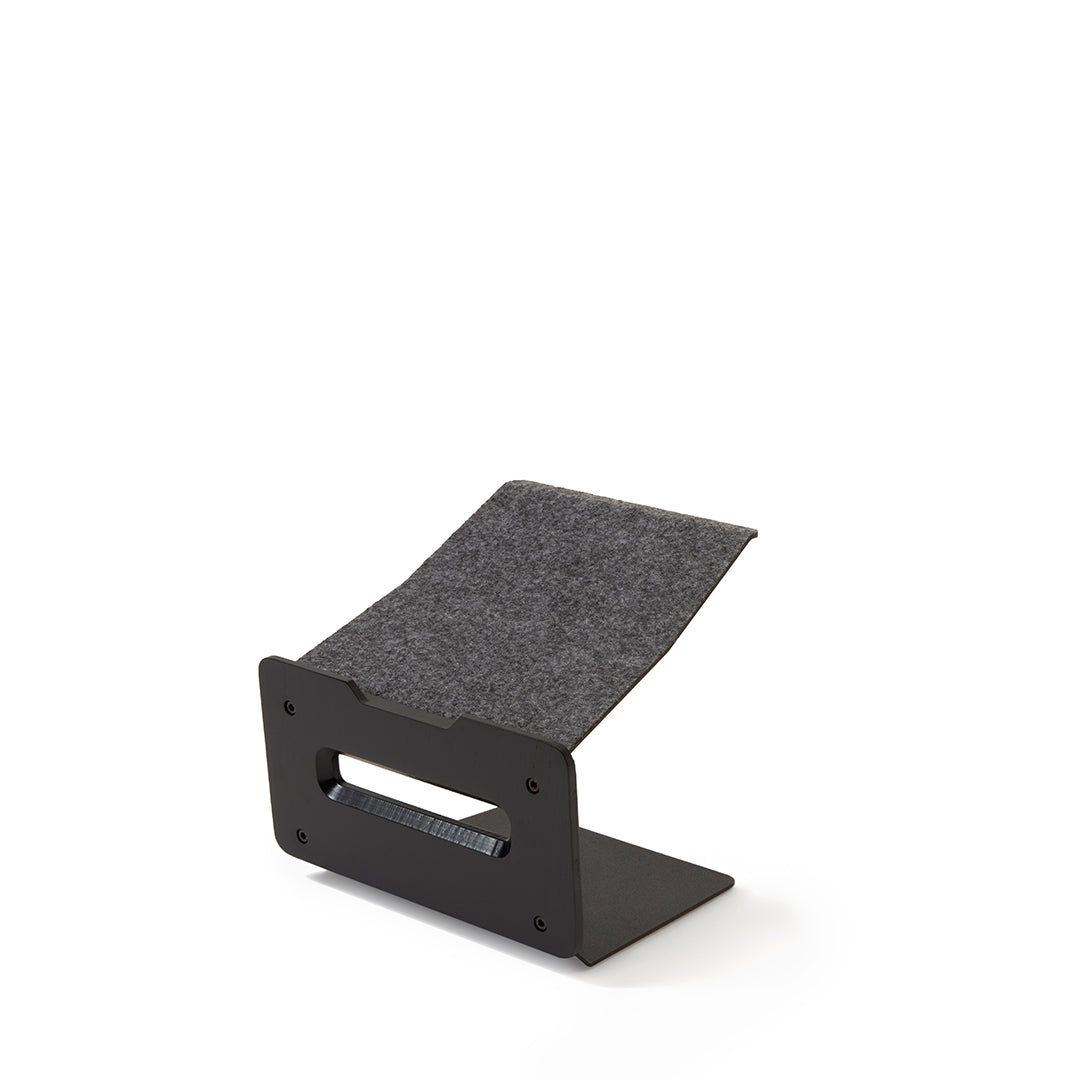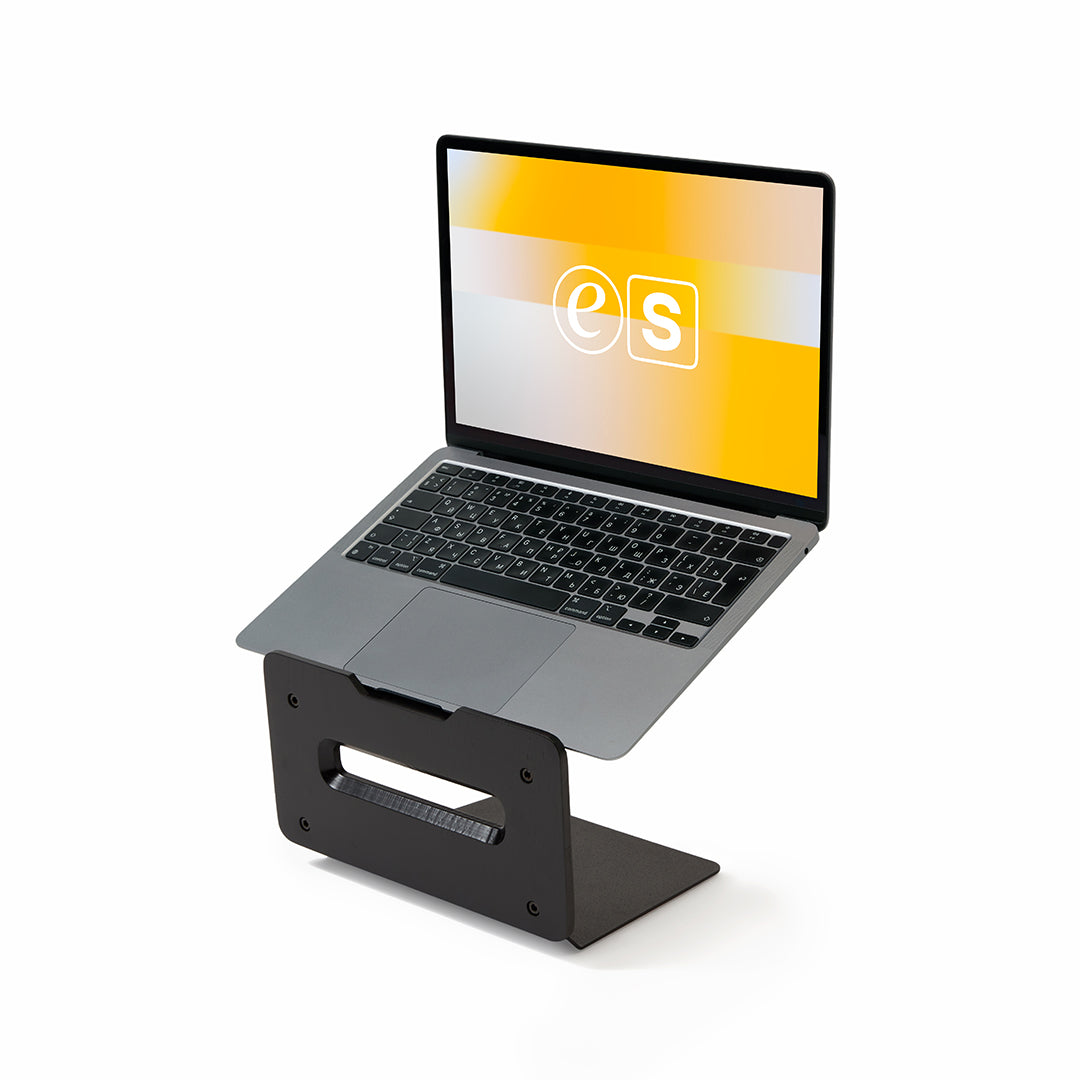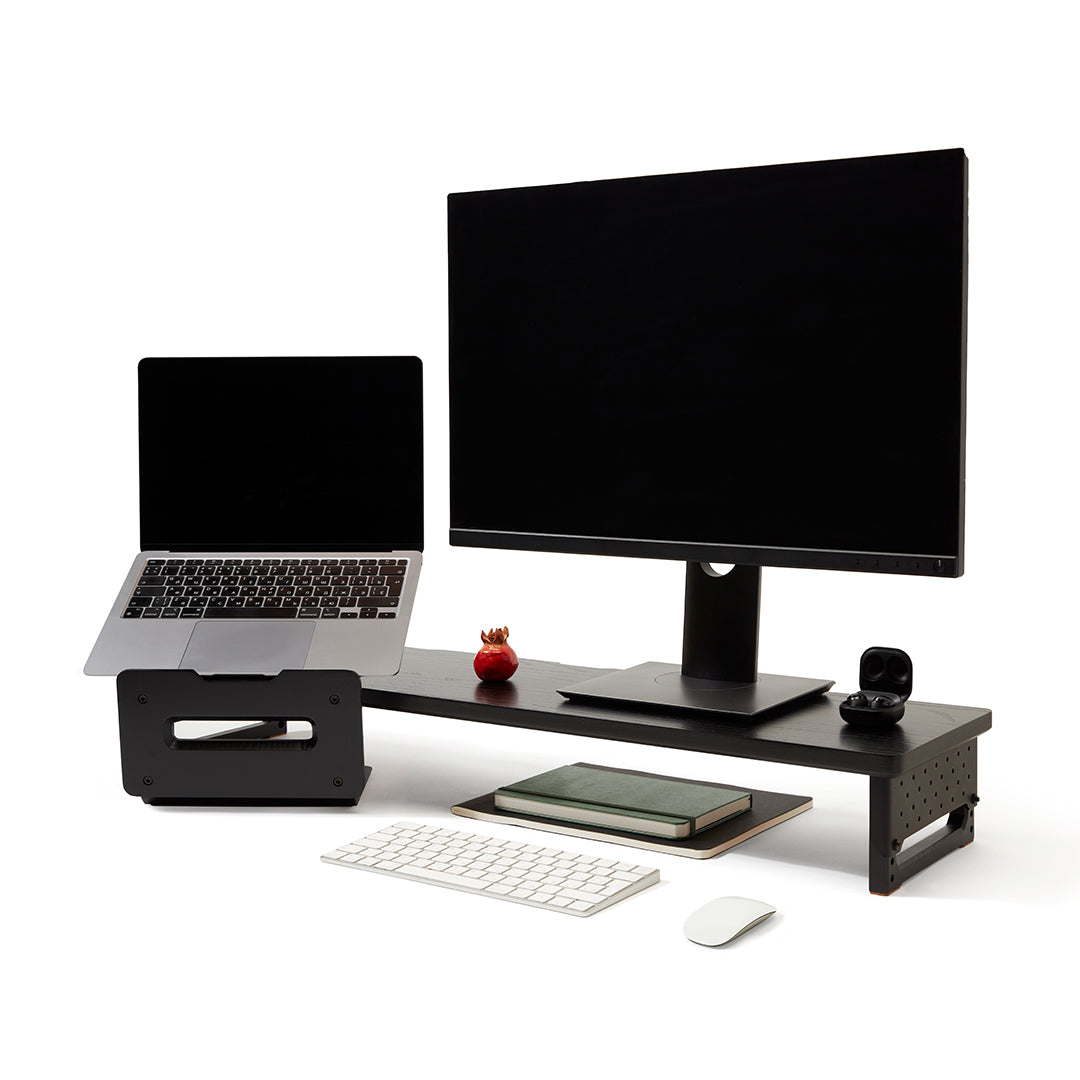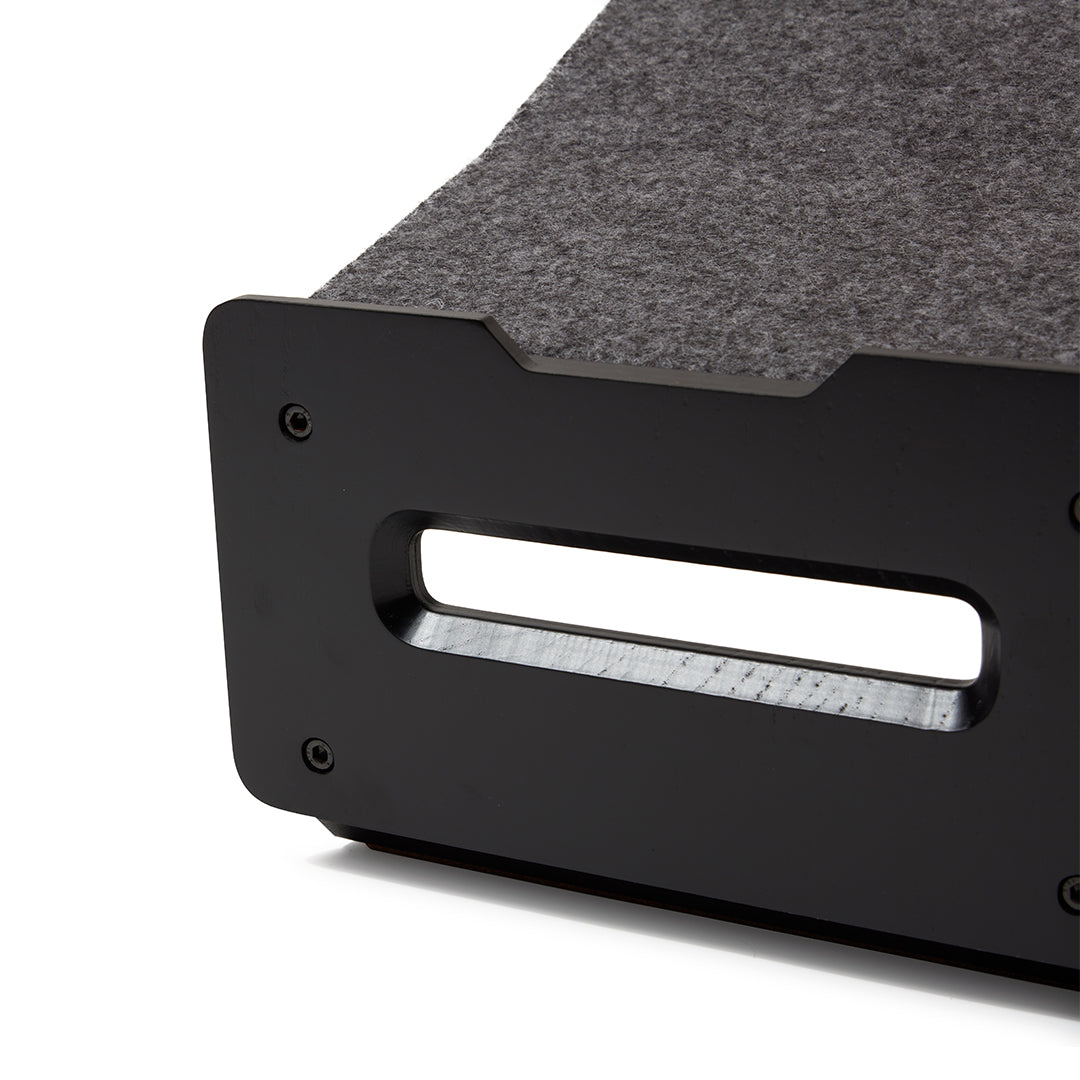 LA:RI™ Laptop Riser
Experience enhanced ergonomics and comfort while working with a laptop riser. It's also perfect for those who use a laptop and a monitor at the same time.
---
This ergonomic laptop stand is created to help you work with more comfort and effectiveness. LA:RI allows you to put your laptop at the most convenient height.

Made from ashwood with no toxic components used, it gives an organic look and feel and is an absolute joy to use. The stand is covered by natural oil and wax, so apart from the smooth outlook, it is eco-friendly and durable.
Durable and reliable wood types
Sturdy metal base
Felt covered laptop base
Ergonomic monitor position for better posturу
Corque anti-slip leg covers
- Premium ashwood

- Non-toxic powder paint

- Acrylic wood varnish

- ST3 Steel

- Natural cork

Capacity

- Up to 22 lbs/10 kg.


Dimensions:

LxWxH: 10,4"x8,9"x8,4"

Weight: 1,25 lb
With the implementation of new regulations in the EU on July 1st and in the UK on January 1st, any parcel valued at or above € 150 / £ 135 (including shipping costs) will undergo customs clearance, for which the recipient will be responsible for paying. This typically includes a 20% VAT (sales tax) and brokerage fees.




The amount of customs duties, import taxes, and brokerage fees will vary depending on the value of the parcel and the laws of your country. Please note that Eversolid is not responsible for these charges.




For a rough estimate of customs fees, you can follow this link: https://www.simplyduty.com/#calc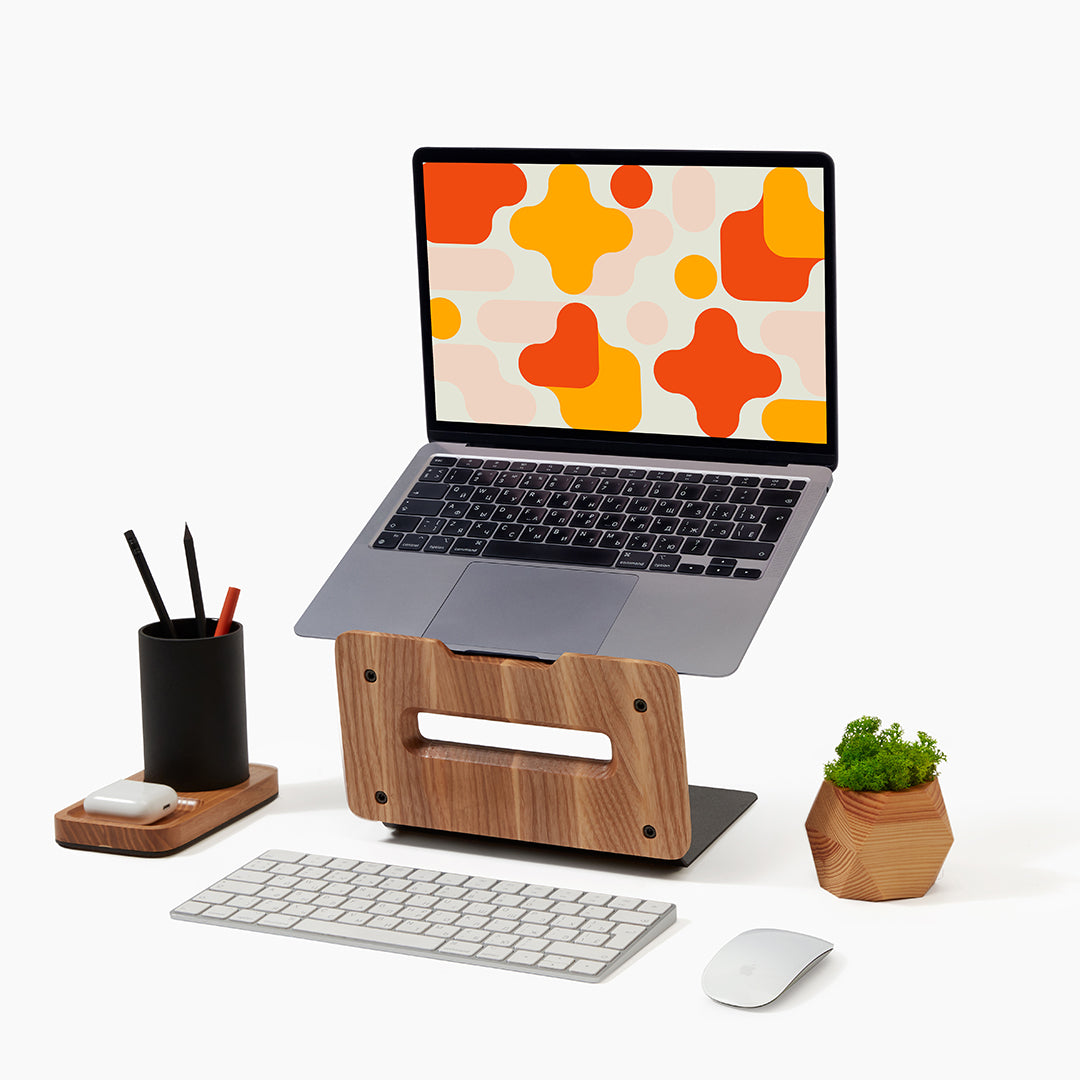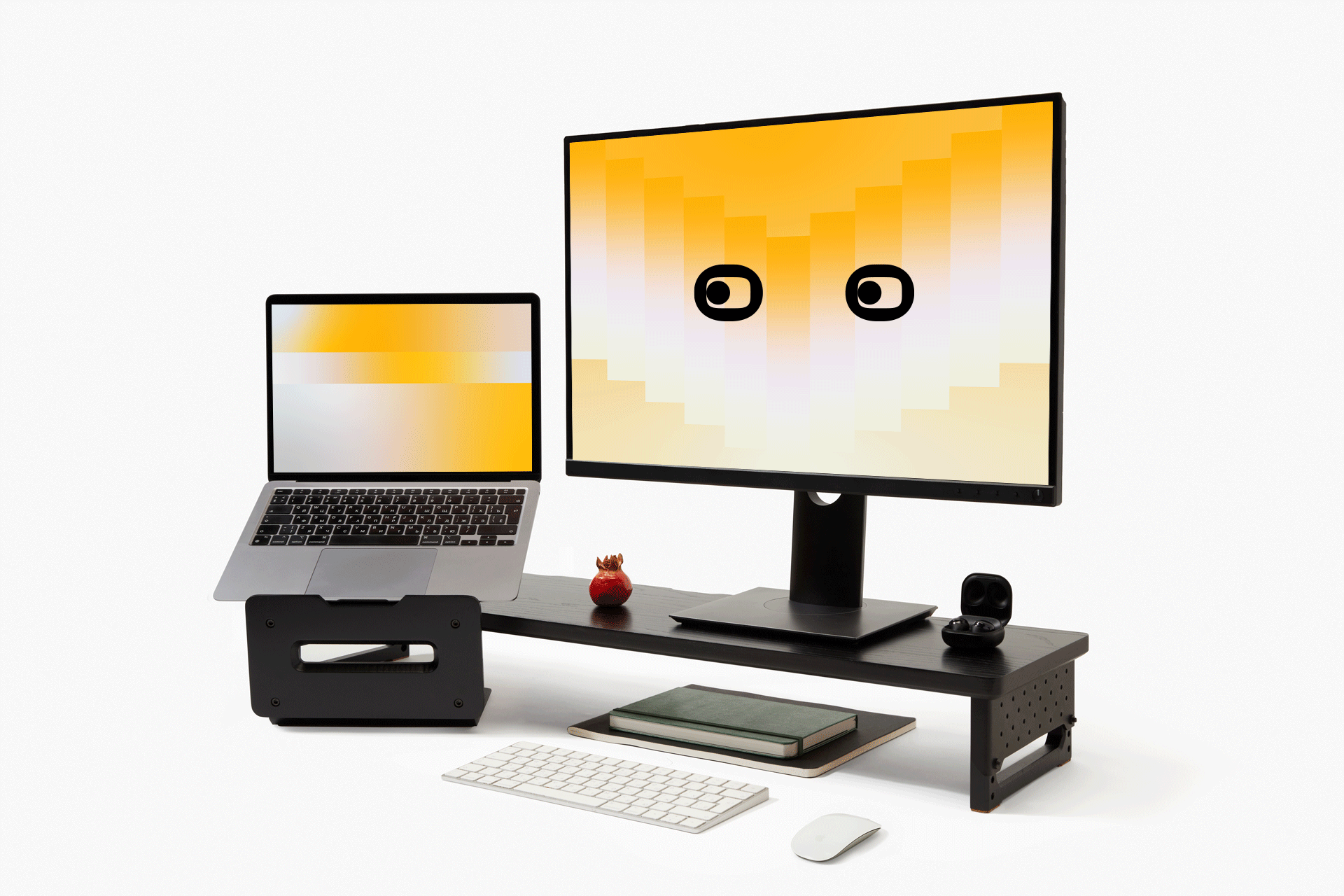 Gentle on the neck and eyes
Ease neck and eye strain while working with LA:RI that raises your laptop to a comfortable level, promoting proper posture and reducing pain. It is also very important if you working at a laptop and a monitor to place both screens at the same height. This is ideally achieved with LA:RI.
Frees up extra space
Works perfectly in combination with MO:SH — adjustable monitor shelf. Specially made to save more desk space for creativity and new ideas. Simply slide it into the MO:SH and both of your screens will not only be at the same height, but also in the same plane. No matter the size of your laptop, LA:RI is designed to accommodate both small and large diagonals for comfortable placement.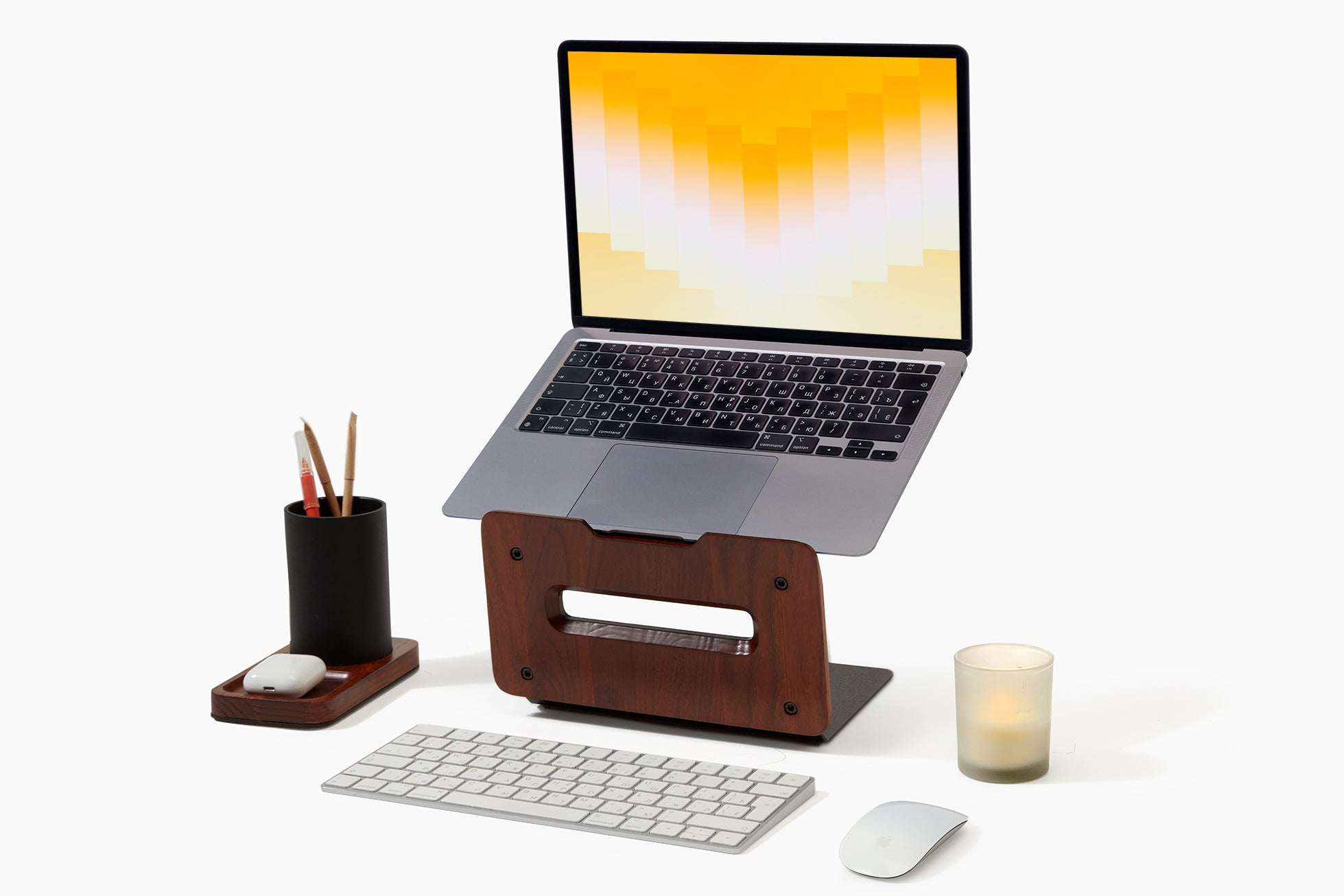 Goodlooking furniture
LA:RI looks futuristic and classic at the same time. The curved design of the contact plane with a laptop improves ventilation and prevents overheating for better performance. The stand is available....
This product has no reviews yet.